Having a Halloween party this year? Make one of these 20 DIY Halloween pinatas for your guests.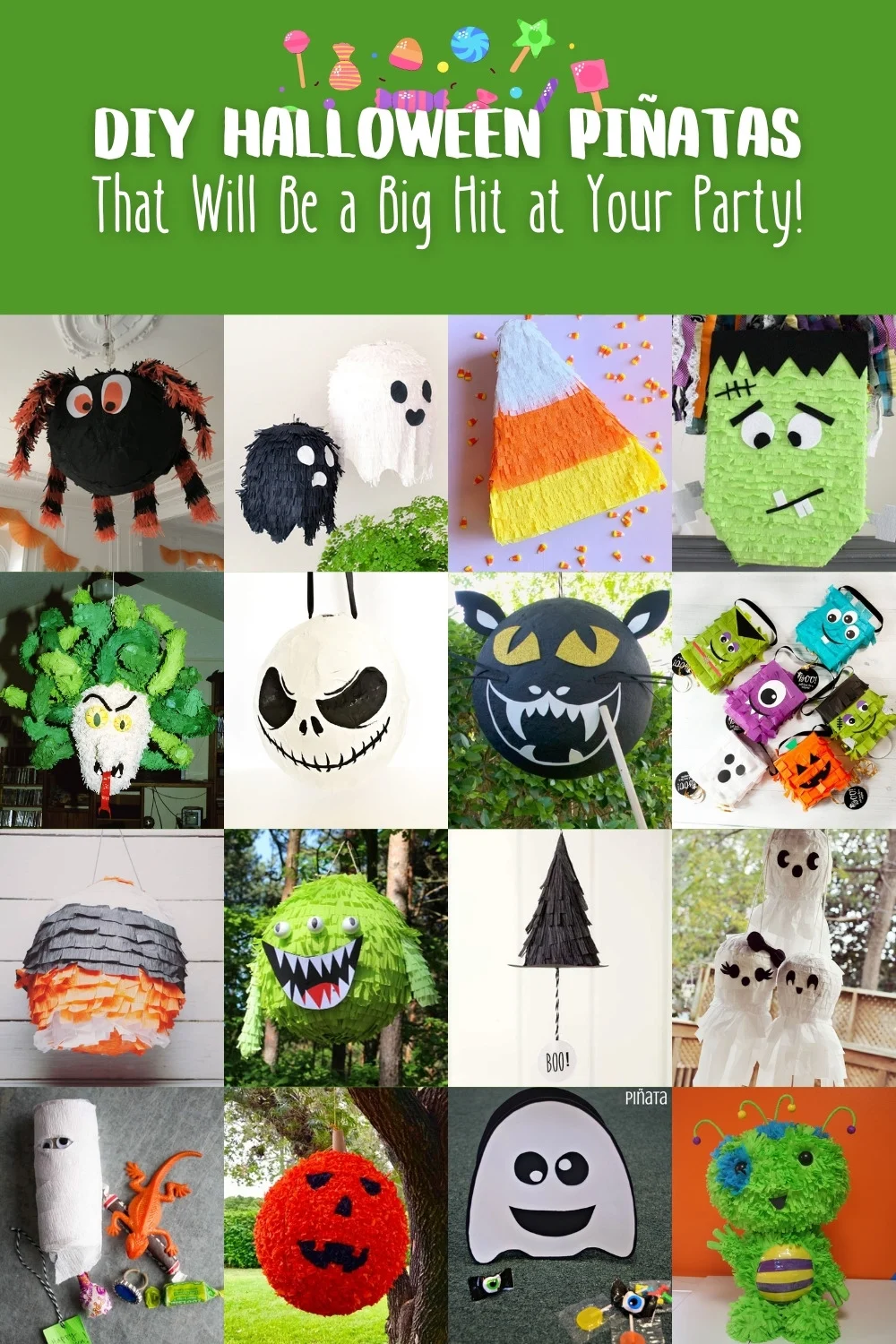 Pinatas are always a fun activity for kids or family parties. However, they can cost a lot of money to get ones that are big enough to hold a lot of candy. For a Halloween party, you definitely need a lot of candy!
Instead of purchasing a pinata, it may be a good idea to make it yourself. Not sure how to do this? Keep reading . . .
Types of DIY Pinatas
There are four different ways to make a pinata for your next Halloween party. There are examples of how to make each type of pinata on the list at the end of this post, but here are the pros and cons of each method:
1. Traditional paper mache method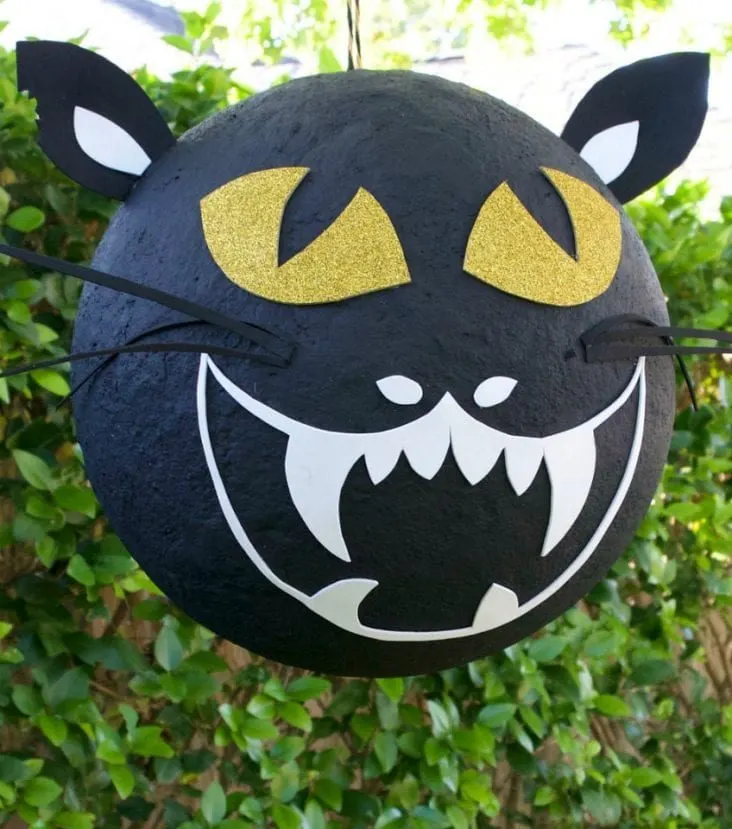 Pros:
Durable – you can control how long it may take to break by how many layers of paper mache you add to the pinata. It also can hold heavier candy.
Easier to get the exact shape you want for your pinata. Just blow up various balloons and tape them together.
Cons:
Messy
Takes a few days to complete due to drying time.
2. Paper lantern method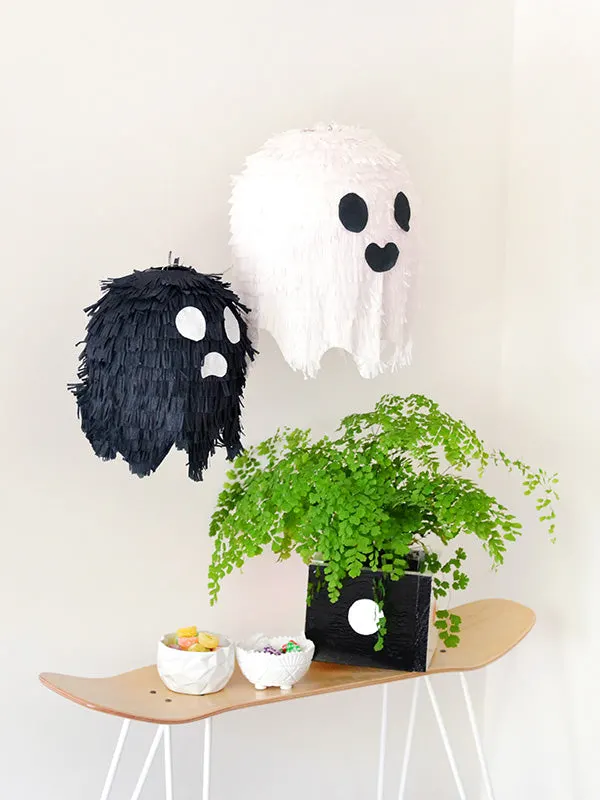 Pros:
Easy – no need for balloons or paper mache
Quick
Cons:
Can't hold really heavy amount of candy because the lantern is so lightweight
Faster to break
3. Cardboard method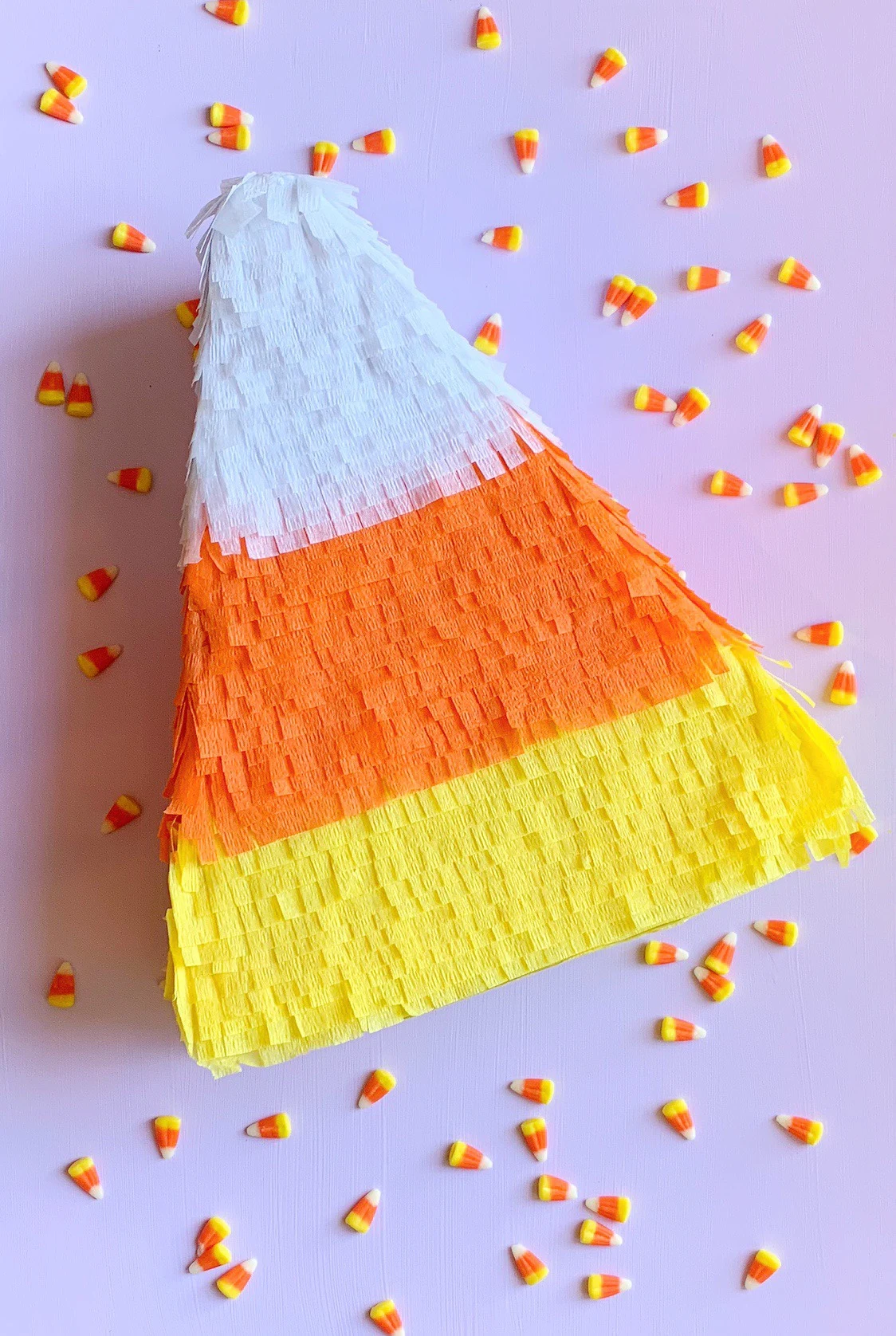 Pros:
Can create shapes that have flat sides.
Can hold a lot of candy
Cons:
Not easy to make spherical shapes
4. Pull string method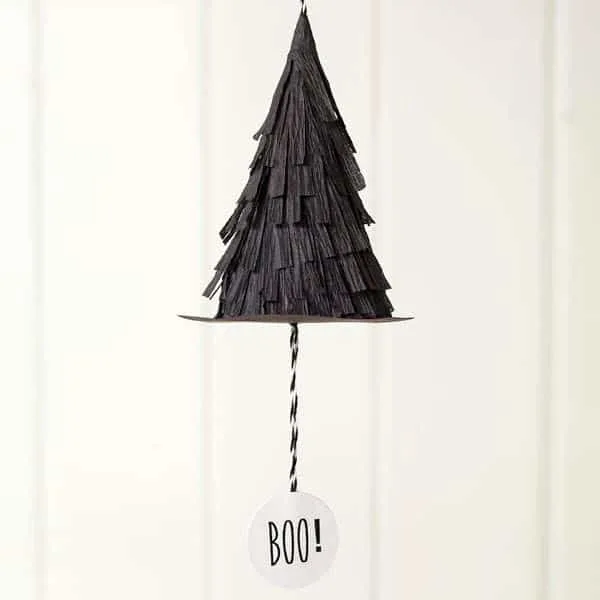 This will create a different type of pinata than the three methods above. This doesn't need to be hit with a stick to break and release the candy. Instead, you just pull a string and the candy falls out the bottom.
These are a good idea if you don't want blindfolded kids swinging a stick around; like if your party is indoors. It is also a good way to make mini pinatas as a favor for each child at a party!
---
Now that you have a better idea of what type of pinata you may want to make for your party, get some inspiration from these 20 DIY Halloween pinatas I've collected:
DIY Halloween Pinatas
Planning a Halloween party this year? Make one of these 20 DIY Halloween pinata ideas for your guests.
---
Love these piñatas for Halloween? Than you will really enjoy these other DIY Halloween decorations: