Halloween is my absolute favorite holiday! I can't wait to make one of these cute DIY Halloween wreaths for the front of my door.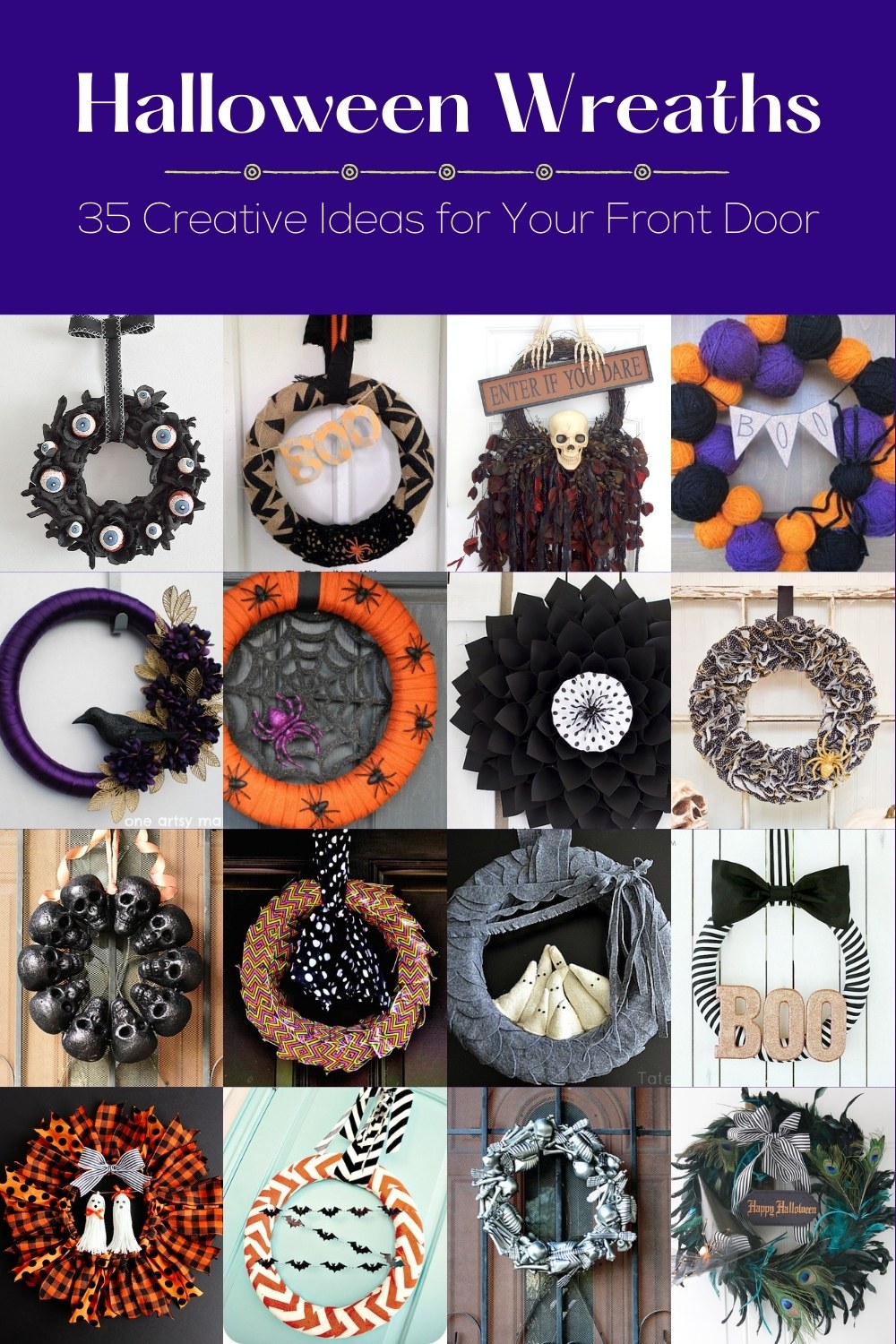 This is my first Halloween collection of the year, and I tell you, I'm very excited! Halloween is my absolute favorite holiday of the year.
And since one of my favorite craft activities is to make wreaths, this was a no-brainer. I want to make a few wreaths this year, and given what I've seen from searching around, I might have to make 35.
I love all of these Halloween wreaths, for different reasons, and I think you'll love them too. Scroll down to see them. Which one would you love to make?
DIY Halloween Wreaths
These 35 DIY Halloween wreaths range from cute to creepy and from elegant to whimsical. You are sure to find a few you want to make right now!
---
If you enjoyed these Halloween wreaths, I'd love for you to check out these other ideas for the holiday: