Do you love Halloween? These 50 DIY Halloween decor projects are perfect for you – and most of them are easy to make!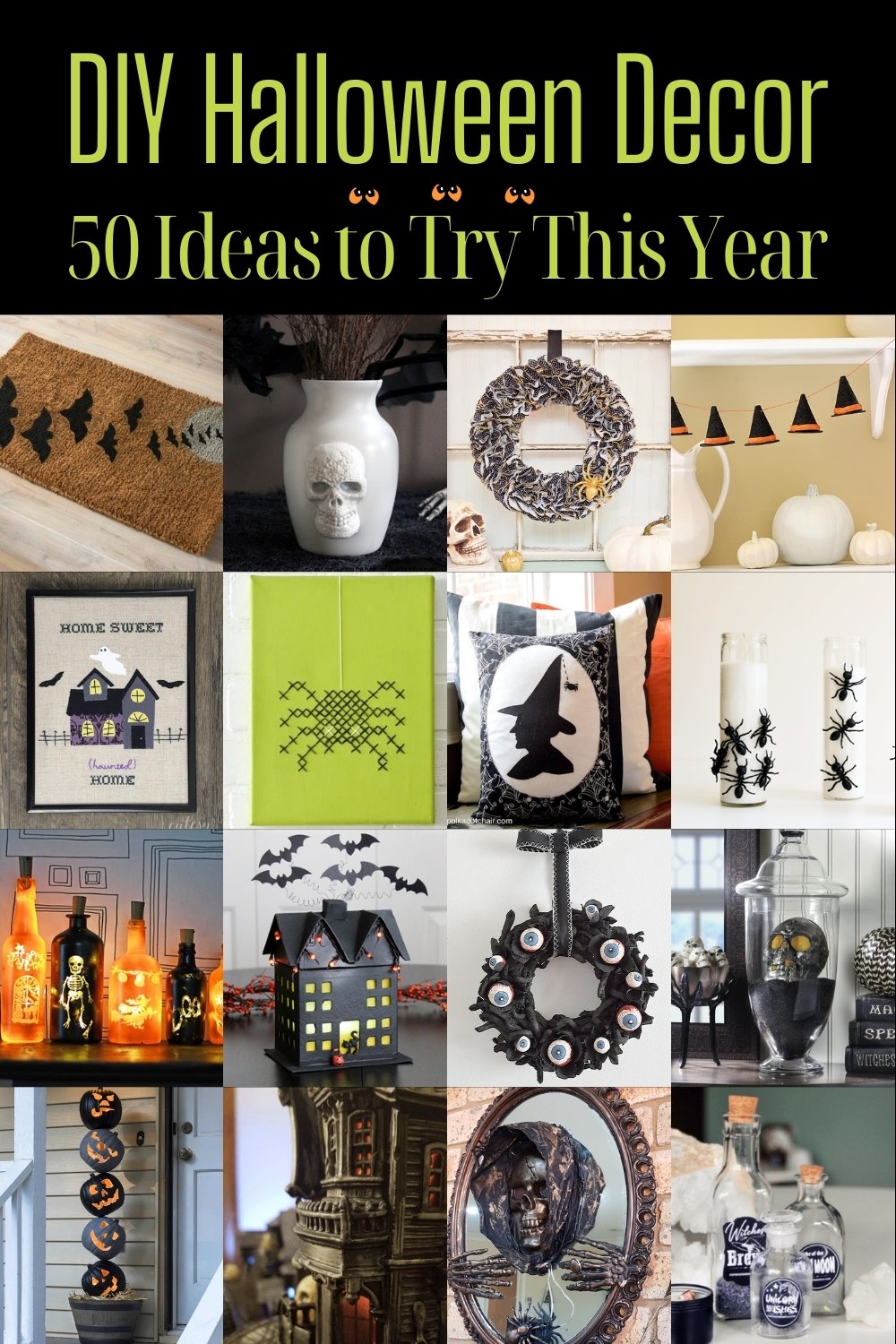 Everyone knows that I love Halloween – pretty much everything about it. I also love decorating for the holidays. However, sometimes I have a specific idea in mind for a decoration but just can't find it in stores. What am I to do? Of course, I make it! I'm sure you can relate.
Take a peek at this collection of 50 DIY Halloween crafts for decorating. Just scroll down to see them. Did you find what you were looking for? Which is your favorite?
DIY Halloween Decor
Whether you like creepy or cute, simple or difficult, this collection of 50 DIY Halloween décor projects is sure to have something you will enjoy making for your home.
---
If you enjoyed this list of DIY Halloween decor, I'd love for you to check out these other ideas: