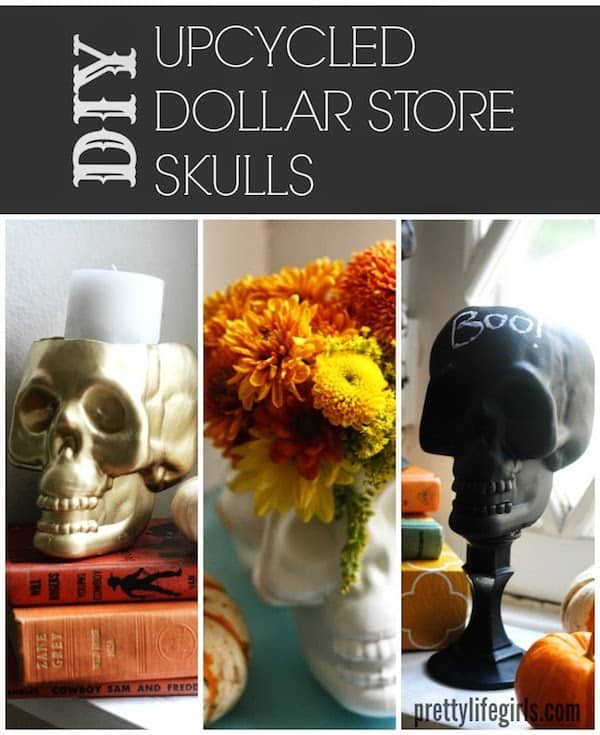 Hey everyone! It's Liz from
The Pretty Life Girls
and I'm here to give you some inspiration for decorating your home for Halloween for just a couple of bucks! At my local dollar store I found these plastic skulls and it was clear, the DIY possibilities with these suckers were endless! So I picked up a bunch and here's what I did to make them into some fab Halloween decor. You'll love this dollar store craft!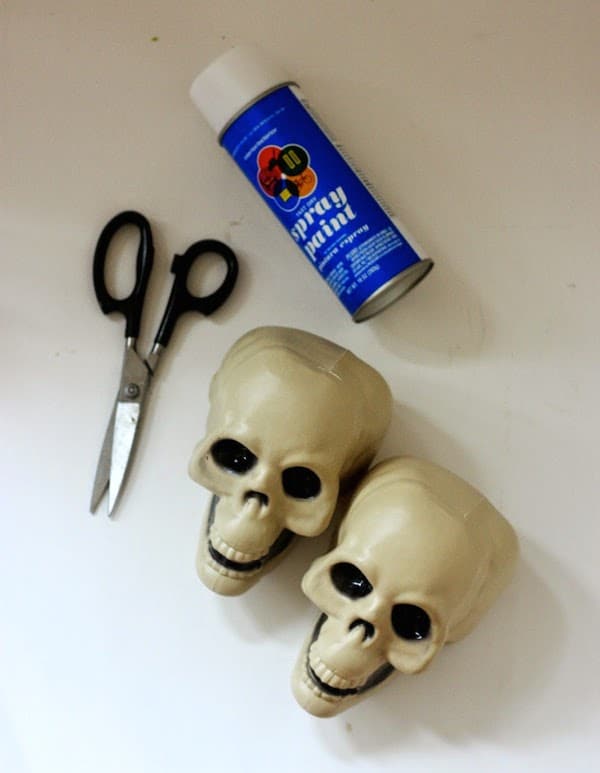 What you need:
Hollow, plastic, skulls (I found mine at Dollar Tree)
A good pair of scissors, craft knife, or a razor blade that can cut through thin plastic
Spray paint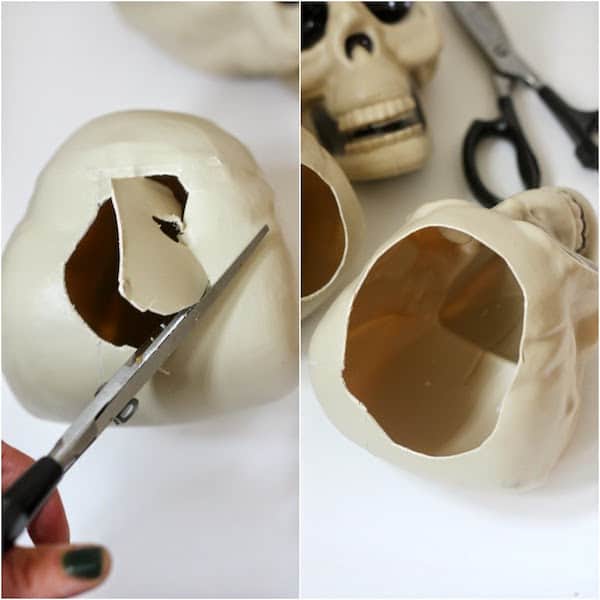 1. First, cut a hole in the skulls you plan to use as vases or holders. You'll want to cut them before you spray paint them or else you will ruin your paint job trying to hack through that plastic.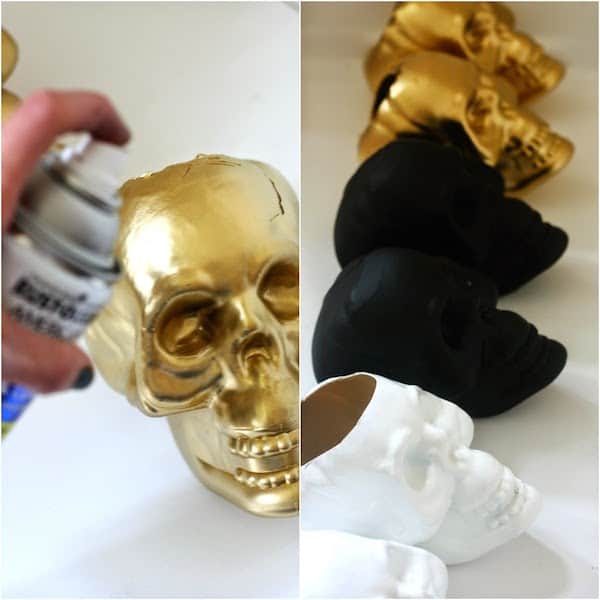 2. Next, paint! I used three kinds of spray paint for my skulls, a glossy white, a gold metallic, and a chalkboard black. I found all of my spray paints at Walmart.
3. Once your skull are painted there is so much you can do with them! Fill them will candy! Sit them all around your house on pedestals! Or you can do what I did: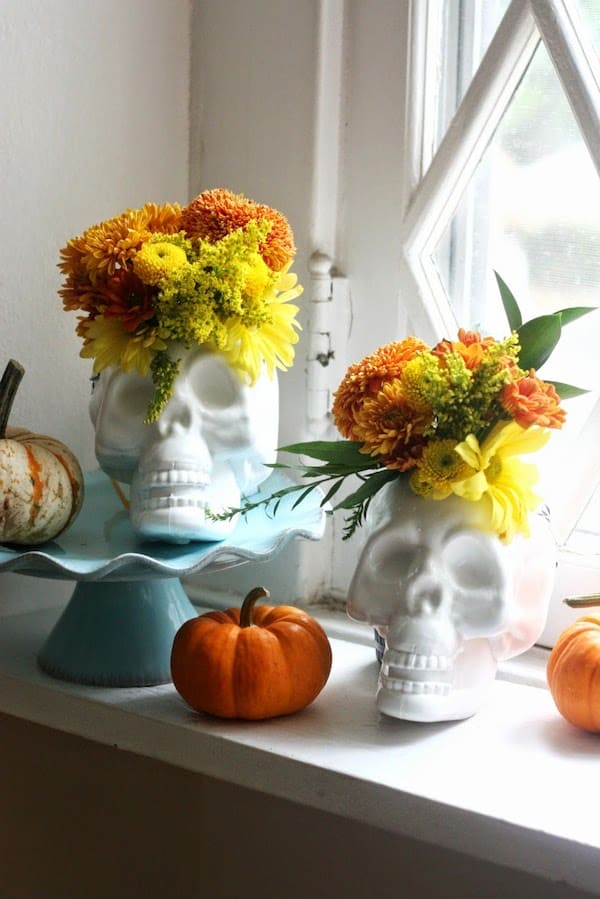 Skull Vases: First, I filled a couple with fresh flowers! All I had to do for this was fill in a small hole at the bottom of the skull with a little hot glue so that they could hold water. Then I was able to easily fill them with water and put in the flowers.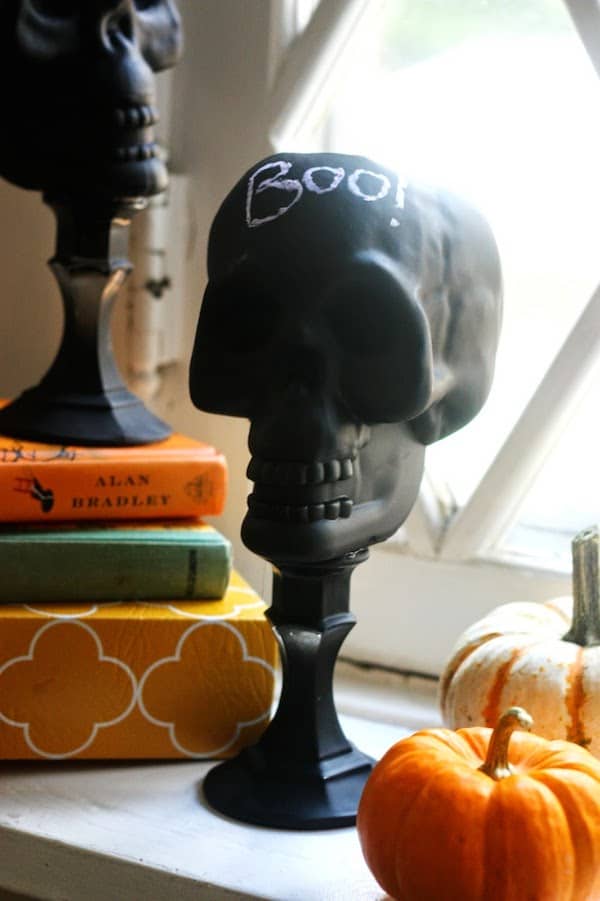 Chalkboard Skulls: With these skulls I chose not to cut holes in the top and just display them as is. I also picked up two glass candle sticks from the dollar store, spray painted them the same color, and glue gunned them together! So fun to draw on and spooky!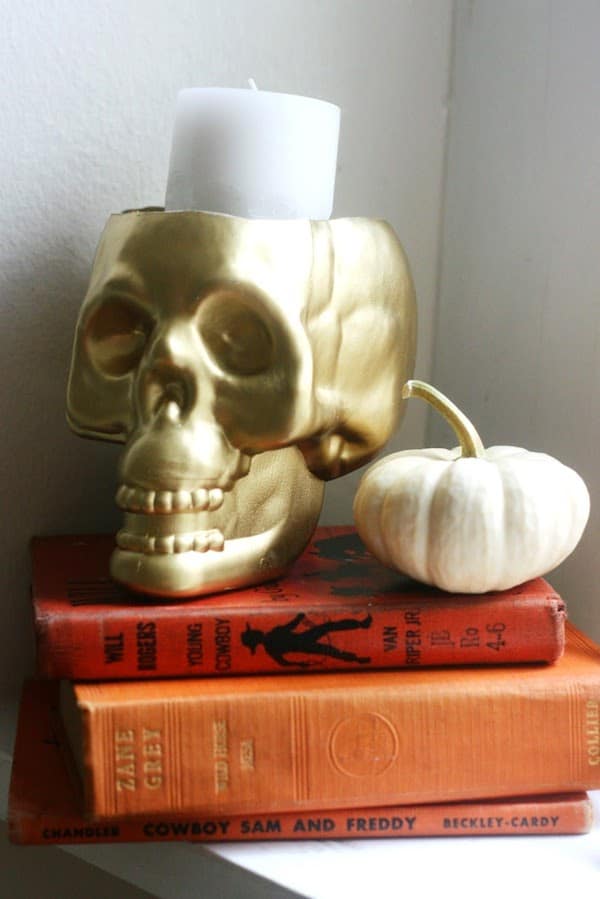 Gold Candle Holder: Lastly, I cut a hole big enough for a large candle that I also picked up from the dollar store! This one ould not have been easier. Cut hole, put in candle. BAM. Halloween glam.