These Halloween mesh wreaths are so easy to make and decorate your home for the holidays! Get a variety of cute ideas on a budget.
Skills Required: Beginner. That's what I LOVE about deco mesh! It's so easy to use, and you'll get the hang of it quickly. There are very few supplies involved for the basic wreaths.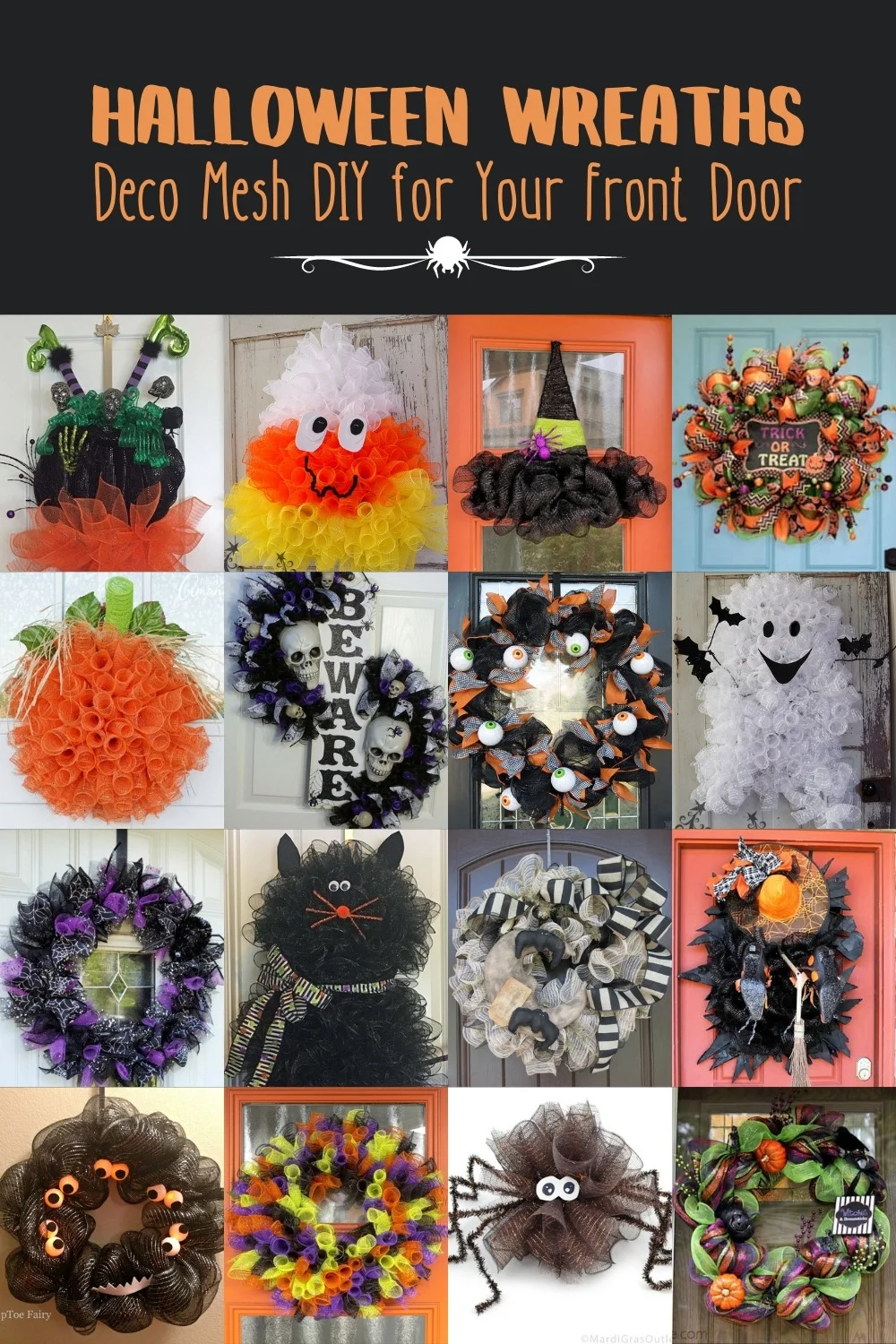 Deco mesh is a great way to create Halloween decor for your home. If you've never used it, it's easy to bend and shape into bows or DIY wreaths, and it comes in so many colors, you can put together whatever masterpiece you imagine!
Deco mesh wreaths are particularly popular during the holidays, and so we've put together a list of DIY deco mesh Halloween projects you may want to tackle.
We've got a few simple ideas to more complicated (and even threw in a topiary for good measure!). Pick your favorite Halloween wreath from the list below.
Halloween Mesh Wreaths
Deco mesh wreaths are one of the easiest ways to create unique decor for your home! Try making one of these 20+ Halloween mesh wreaths and you will use it year after year.
---
Hopefully one of these Halloween deco mesh wreaths will inspire you to create some holiday decor of your own! Let us know about your favorite holiday wreaths in the comments.
If you're interested in some other Halloween craft ideas, check out a few on the blog. Just click your favorite from the list below: