Make 35+ DIY fall decor ideas and create the cozy home you need as the temps cool! These autumn projects are easy AND budget friendly.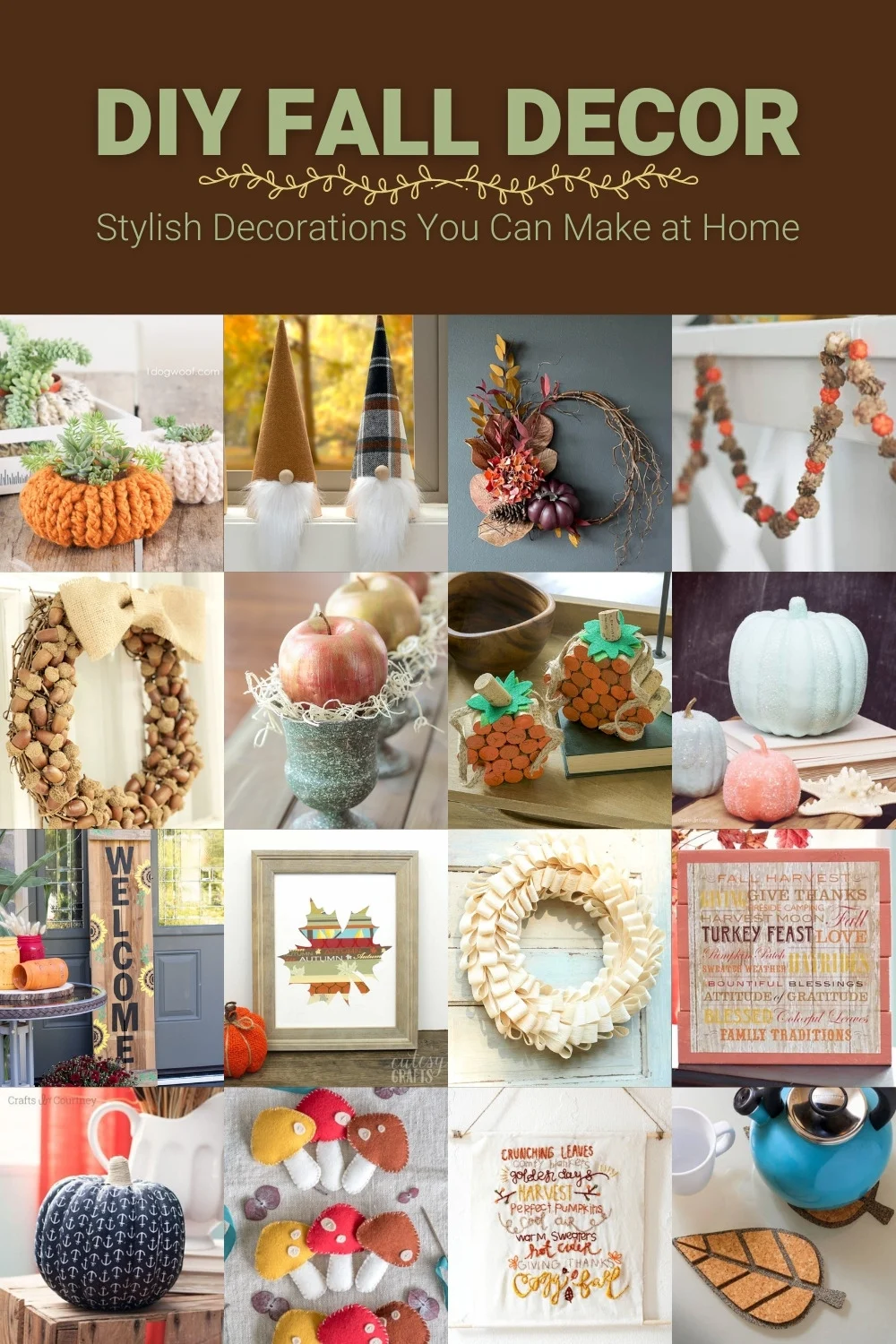 Marigold, rust, moss, orange . . . the colors of fall are definitely a favorite of mine. As the trees turn beautiful colors around me, I just feel happy! This is why I love making fall crafts so much; the colors are delightful and warm which I need as temperatures go down.
Supplies for Your Fall Projects
One thing I love about the seasons changing is the chance to change up the decorations around my house. I can surround myself with awesome colors and natural textures. I also enjoy adding a few new homemade items to the collection of things I bring out each year.
SO. Now I get to raid my craft supplies and pull out goodies that haven't been used since last autumn! Here are some supplies you may want to have on hand for your own fall projects:
Faux Pumpkins
Who doesn't love a good no carve pumpkin? I'll be honest, I bought my pumpkins for crafts this year in July. If you're lucky you can find them at Dollar Tree. But if you can't, wait for sales or use coupons at the craft store. I love them in orange and white for autumn.
Fall Fabrics
Warm colors and heavier fabrics are great for the cooler weather! Flannel, burlap, herringbone, leather, corduroy, and definitely felt.
Metallic Paint and Glitter
For most of the year I don't use a lot of bling. BUT when it's time for autumn, I love using metallic paints as well as glitter. My favorites are gold and copper (I typically use silver for Christmas).
Natural Elements
Whether you raid your backyard, purchase online or just stick with faux items, you must have natural elements for fall projects.
Acorns, pine cones, dried wheat, leaves, beans, corn husks, and pumpkin seeds are useful. And don't forget wood! Wooden beads, wood slices, scrap wood and even twigs work well in fall decor.
---
Now that you know what supplies you may need, let me give you some inspiration. I've collected over 35 DIY fall ideas in a list below. Go ahead and scroll down. if you love autumn like I do, I guarantee the colors are going to make you happy!
---
Did these fall decorating ideas inspire you to get movin' on your autumn decor? I'd love it if you could share this post using the buttons below. Then take a look at these other popular fall posts: