Learn how to stencil these pretty distressed pots for fall – they look perfect on your porch, planted with colorful mums.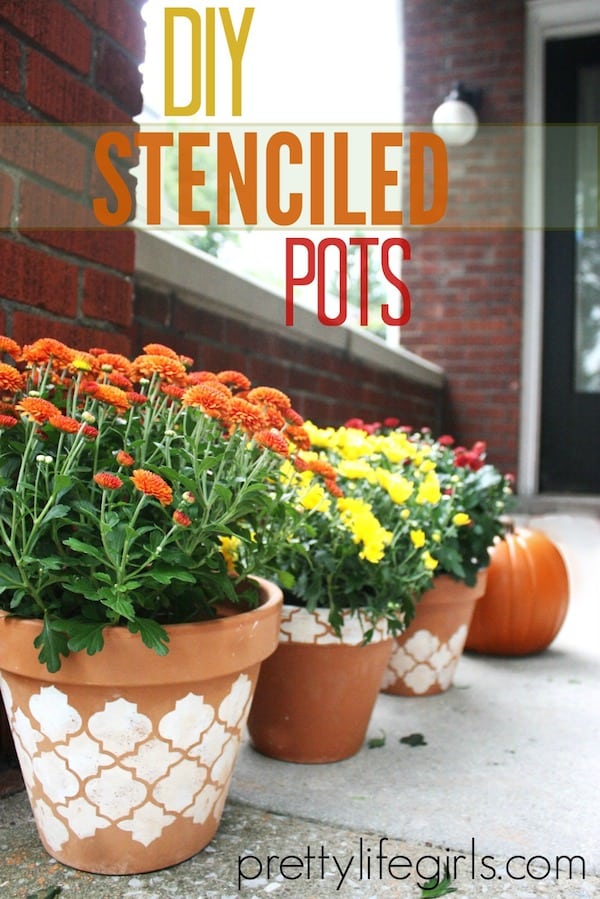 Happy (almost) fall, DIY Candy friends! This is Liz again from The Pretty Life Girls and today I'm going to show you how I glammed up some plain pots to make room for one of my favorite treasures of the fall season, MUMS!
I love those suckers. They are hearty, they are colorful, and it doesn't take many of them to make a big impact. So, since I love my mums I decided that they needed pots that deserved their loveliness. Here's how to stencil these pots: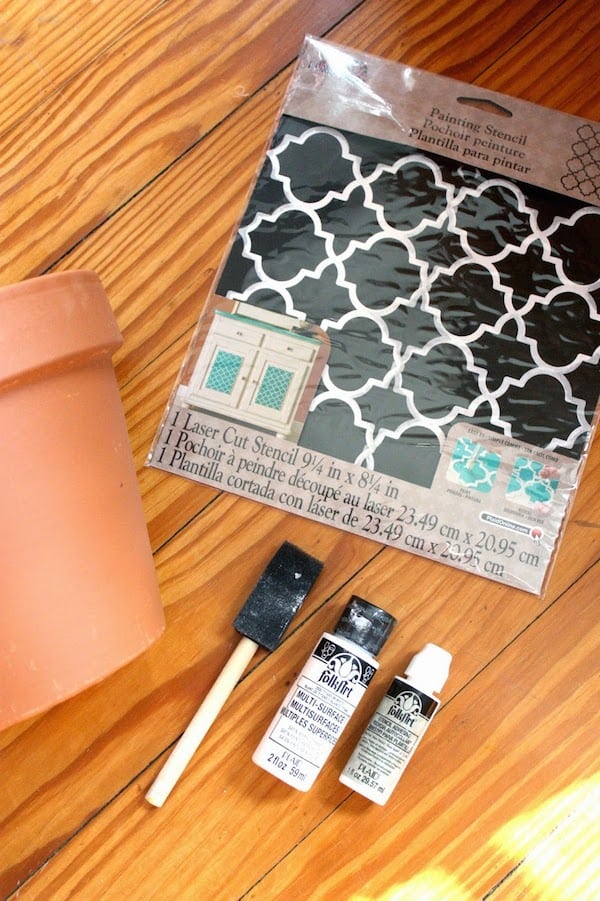 What you need:
Garden pots (I used terra cotta clay)
Craft paint + brush
Stencil (mine is FolkArt which you can find at any craft store)
Stencil Glue
Sandpaper (optional)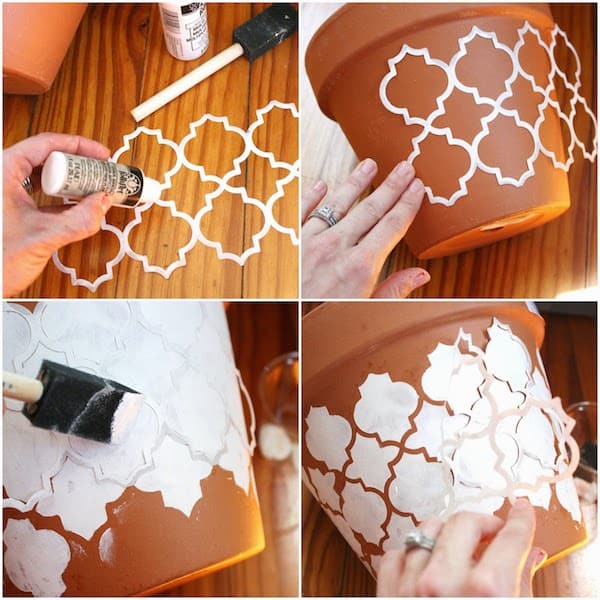 What you do:
1. Apply stencil glue to the stencil. You can try doing this project without stencil glue but I wouldn't recommend it. Those stencils can be slippery and you have to be fairly precise for them to look good.
2. Press stencil on pot. My glue said to wait 10 minutes for it to dry but I found that I could paint the pots just fine after about a minute.
3. Paint!
4. Remove stencil! (I didn't let my paint dry before I removed the stencil because I am an anxious crafter. This did cause a little bit of sloppiness, so if you have patience to wait before removing it then yours will likely look more expert than mine!)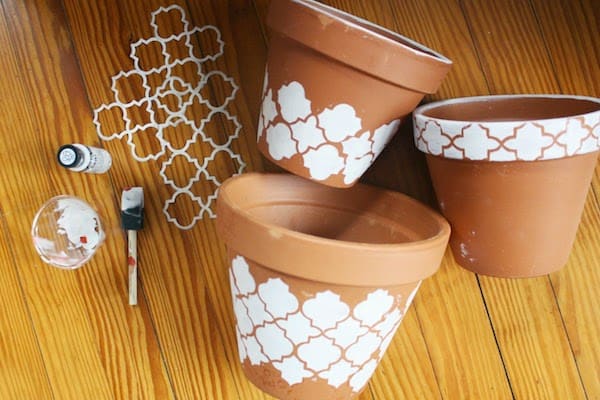 5. Once my pots were completely painted I decided I wanted them to look a little more weathered so I busted out the sandpaper and roughed them up a bit. I love the worn look this gave the design.
6. Plant your flowers, admire your lovely pots, and dream of crisp fall days! They're coming!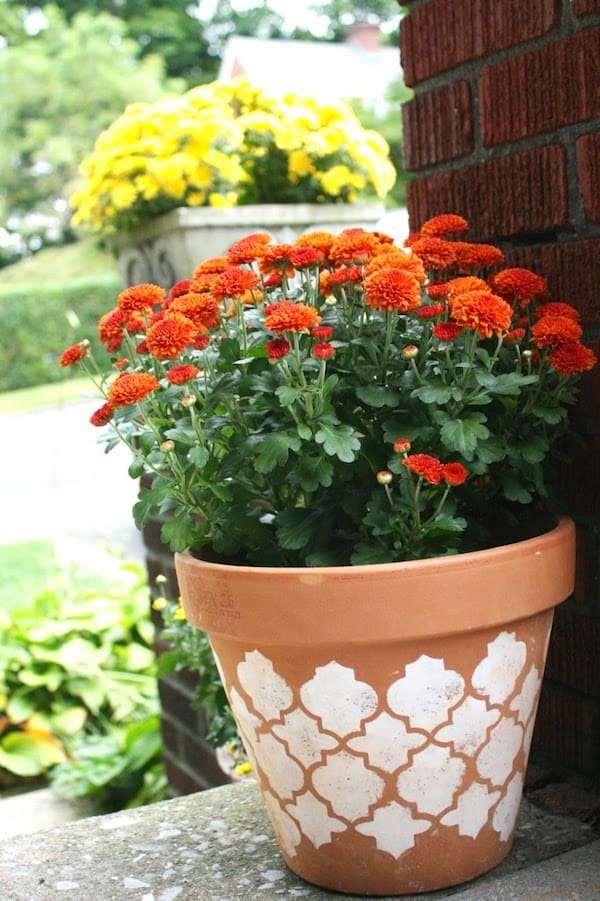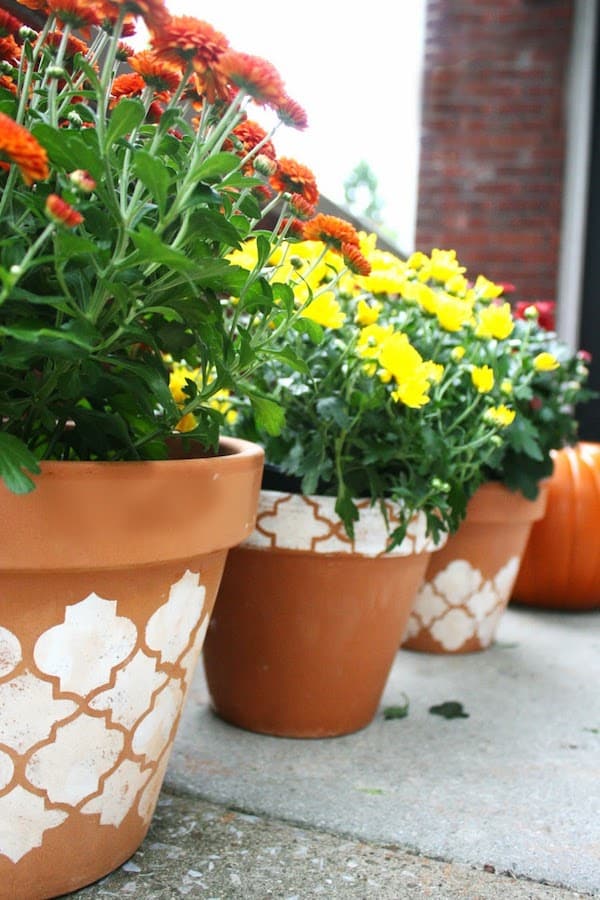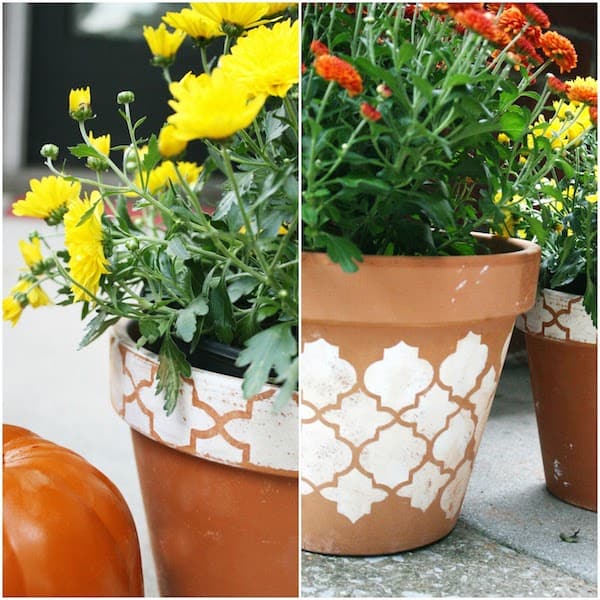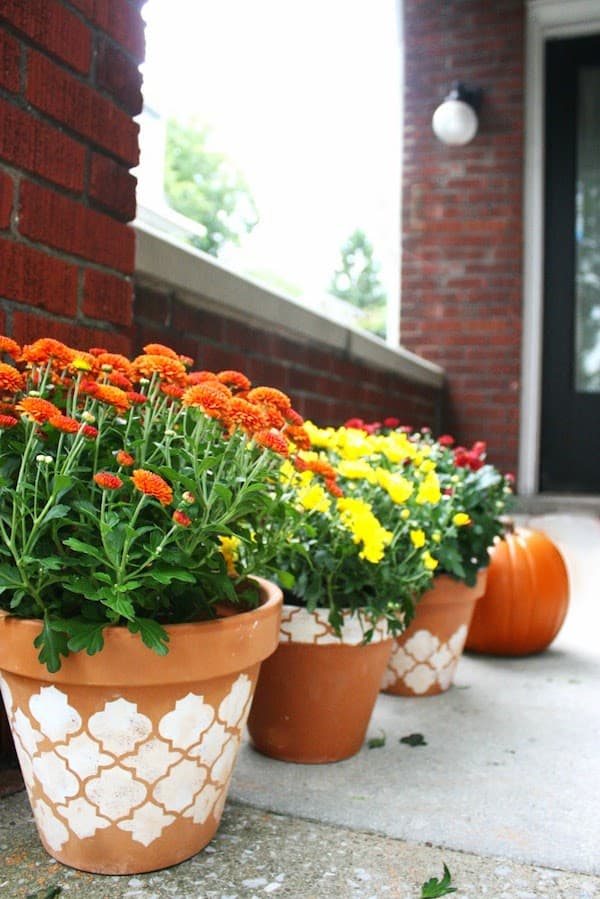 For more DIY crafts, fab recipes, and personal style inspiration, be sure to visit my sister over at The Pretty Life Girls!