Get to those hard to reach places by creating one of these DIY step stools. There are some ideas for building from scratch and some for giving an old step stool a fresh makeover.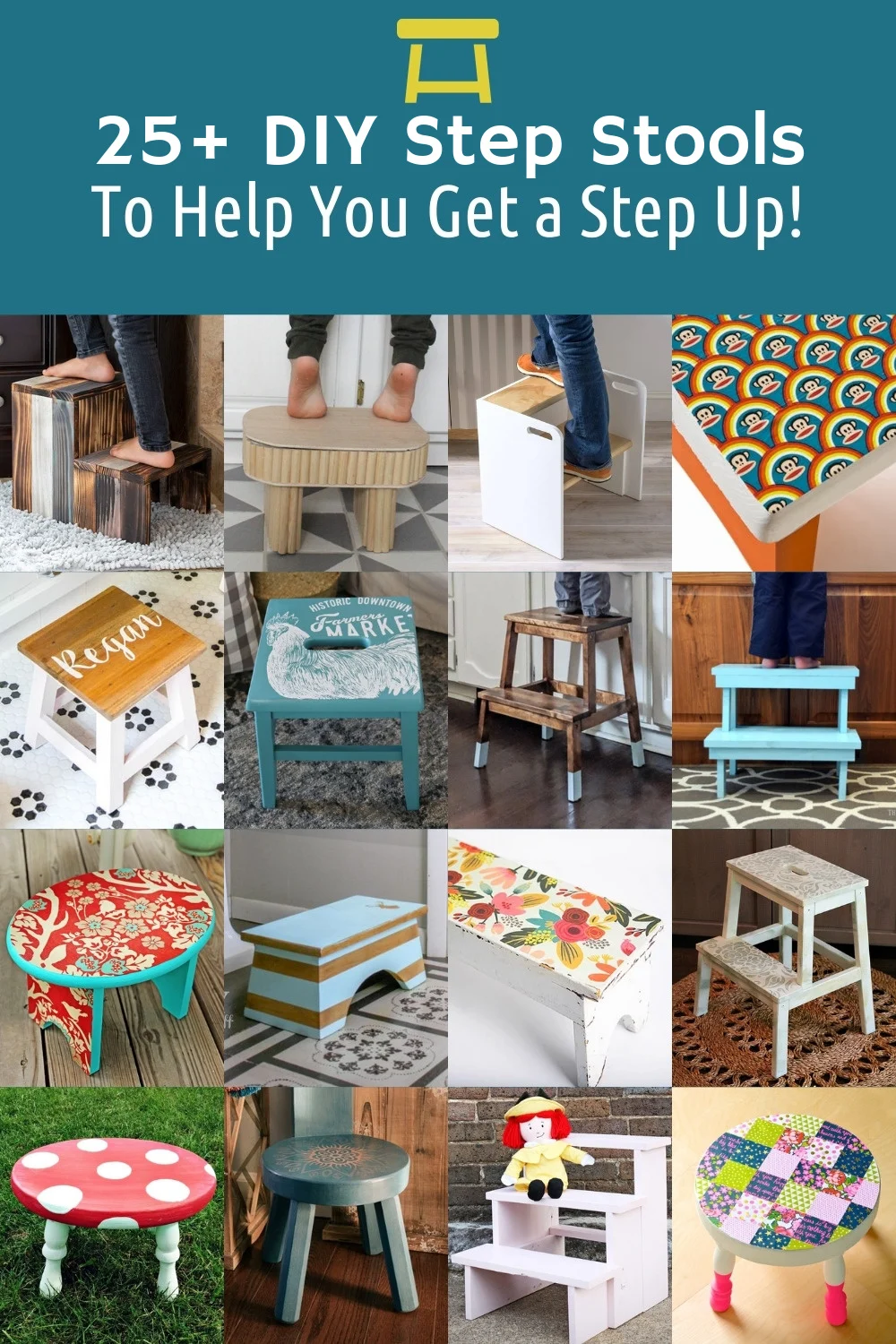 Do you have little ones who can't reach the sink to wash their hands or brush their teeth? Maybe you are vertically challenged and have tall kitchen cabinets like I have in my house?
Or maybe your dog is too small to hop up on your bed for late night cuddles? Then you are definitely in need of a step stool or two (or three).
I love step stools and have completed quite a few step stool makeovers in the past. I've also made a step stool that doubles as a kid's chair when flipped over.
Even at 5'6″, I still have a hard time reaching the upper shelves in my kitchen cabinets and could occasionally use a step up to change smoke detector batteries and light bulbs. I'm sure you can find many uses for a step stool in your home too.
Step Stool Options
You can purchase a new step stool (that isn't why you are here), you can build one from scratch, or you can makeover one you already own or found at a garage sale. I've collected 20 of the best DIY step stools I've found online for you to check out.
The first ones have free plans or easy to follow tutorials to build your own. The rest take an existing step stool and give it a fresh new look. Scroll down and get inspired!
DIY Step Stools
Use one of these 20 DIY step stools to get to those hard to reach places in your home. Build it from scratch or give an old step stool a makeover. Get the building plans and ideas below.
---
If you enjoyed these DIY step stools, it would be great if you could share this post using the buttons below. Then check out these other popular DIY furniture posts: