Turn a budget furniture piece into the table of your dreams with these 20+ unique IKEA coffee table hacks! It's hard to pick my favorite.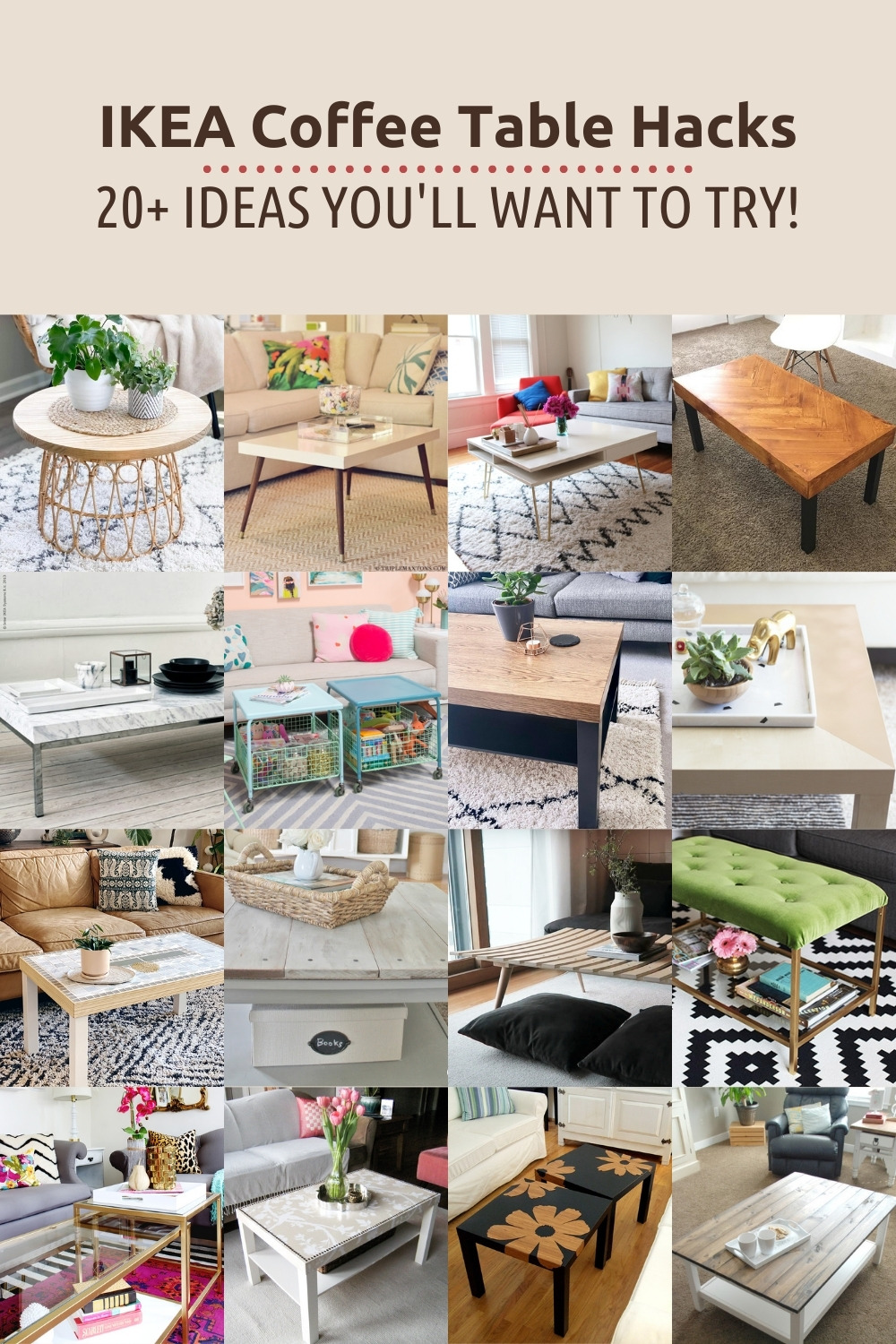 Just about everyone loves IKEA – who can resist that budget-friendly Scandinavian design? I personally love browsing through the maze of a store and always leave with more than I intended to.
Sometimes a crafty gal just wants to kick it up a notch and add a little personal touch though. Here are over twenty simple IKEA coffee table hacks any DIYer would love.
I don't know if you've been to IKEA recently, but you can get a table for your living room for $35. Of course you can spend more than that, but less than fifty bucks for a coffee table sounds all right by me.
I will admit though . . . the $35 pick is pretty simple. Sure, the basic table goes with every type of decor, but honestly – it's boring and needs a little "zhuzhing."
That's where these tutorials come into play! With a little creativity, you can turn your table into something special, and you don't even have to spend a lot of money. I hope you enjoy the collection I've put together below.
(get 20 IKEA Lack table hacks here!)
Ikea Coffee Table Hacks
Get the coffee table of your dreams on a budget! Try one of these 20+ unique IKEA coffee table hacks!
---
Which of these IKEA coffee table hacks is your favorite? I adore the hairpin table redo! No IKEA near you? A number of these hacks were done with IKEA items ordered straight from Amazon!
Here are some other hacks we've done: