If you've always wanted to do some reclaimed wood projects, then this collection is for you. I can't get enough of these cool repurposed barn wood projects – I want to try them all!
I never thought about making things with reclaimed wood before, but lately it's a trend I can't ignore. And then all of the sudden I am noticing pallets near the dumpster behind the coffee shop . . . I think it's time for me to join in and make one of those cool reclaimed wood projects. You know, something cool out of repurposed pallet or barn wood!
DIY Wood Projects
My building skills are limited, but luckily there are quite a few tutorials out there that can help me figure it out. If you've always wanted to make something with reclaimed wood, this collection is for you. Whether it be a table, a walkway or an entire wall, I can't get enough of these cool DIY repurposed wood projects!
Where to Get Reclaimed Wood
You can buy reclaimed wood, but I recommend trying to get it for free first. There's nothing like doing a repurposed wood DIY when you got all of your materials at no charge! Here are some ideas:
Place an ad in the local paper, on Craigslist, or on Freecycle. Sometimes communities even have their own Facebook pages or groups! Let people know you are looking for old wood or pallets to take off of their hands and how to get in touch with you.
Look behind grocery stores or furniture stores for old pallets. If you see they have some in the back, go to the manager of the store and ask if you can have them. Never just drive away with pallets . . . you could get caught on camera :0
Call local contractors, especially those who specialize in remodeling. They might have some projects coming up that involve wood removal, and will be happy to give you the extras that they won't have to pay to dispose of.
Contact an excavator. Sometimes excavators take down barns(especially when they build new subdivisions) and will have access to old lumber that you can use.
Are you ready to see some projects? Scroll down to see them.
1. Reclaimed Wood Farm Table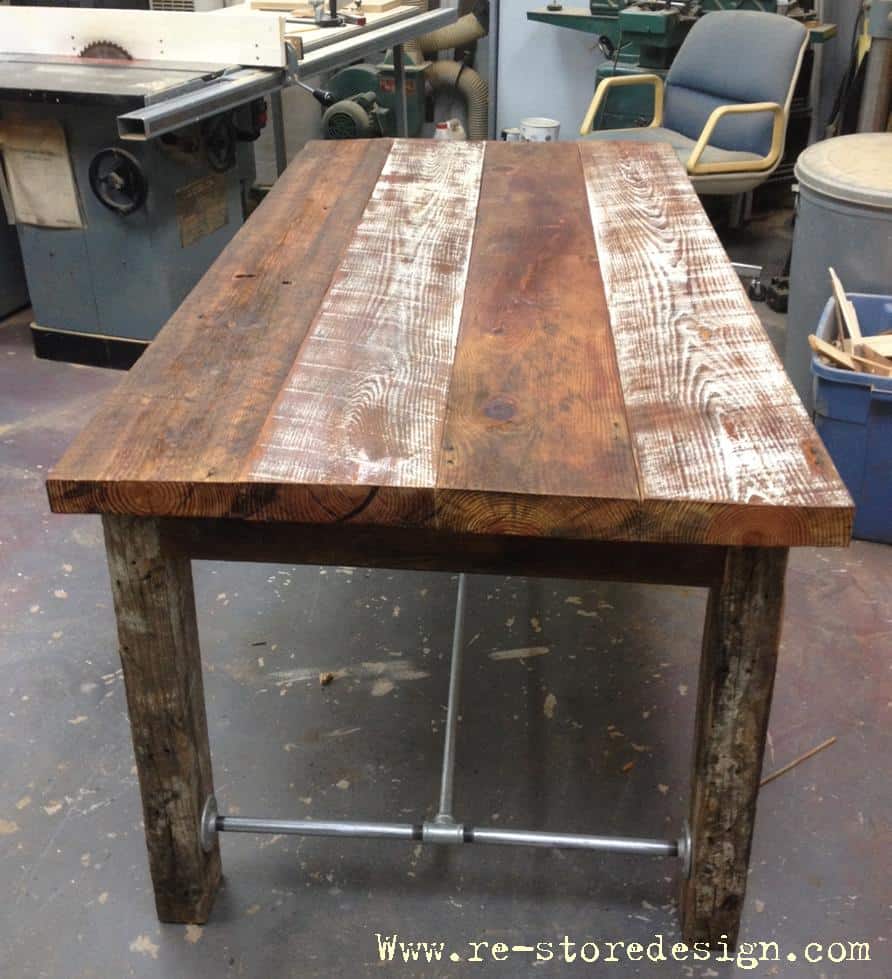 Use wood and piping to build a fabulous (and very sturdy) repurposed wood table.
Learn more about the project at Ana White
2. Reclaimed Wood Beam Planter Bench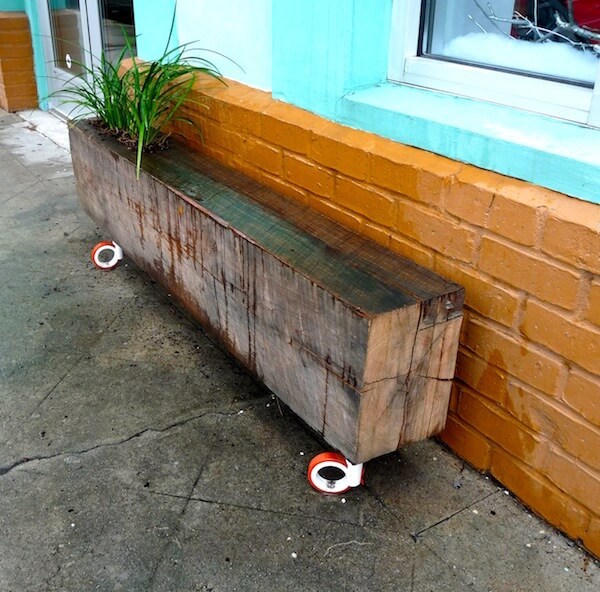 Use a reclaimed wood beam to create a bench that doubles as a planter.
Find out how to do it yourself at Home Jelly
3. DIY Wood Large Clock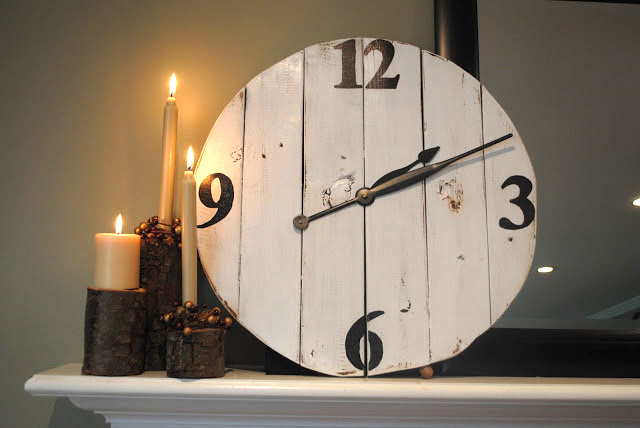 I love that Melissa used a Christmas tree stand as the circle template for this cool clock.
Find out how she did it at Two It Yourself
4. Calaveras Pallet Art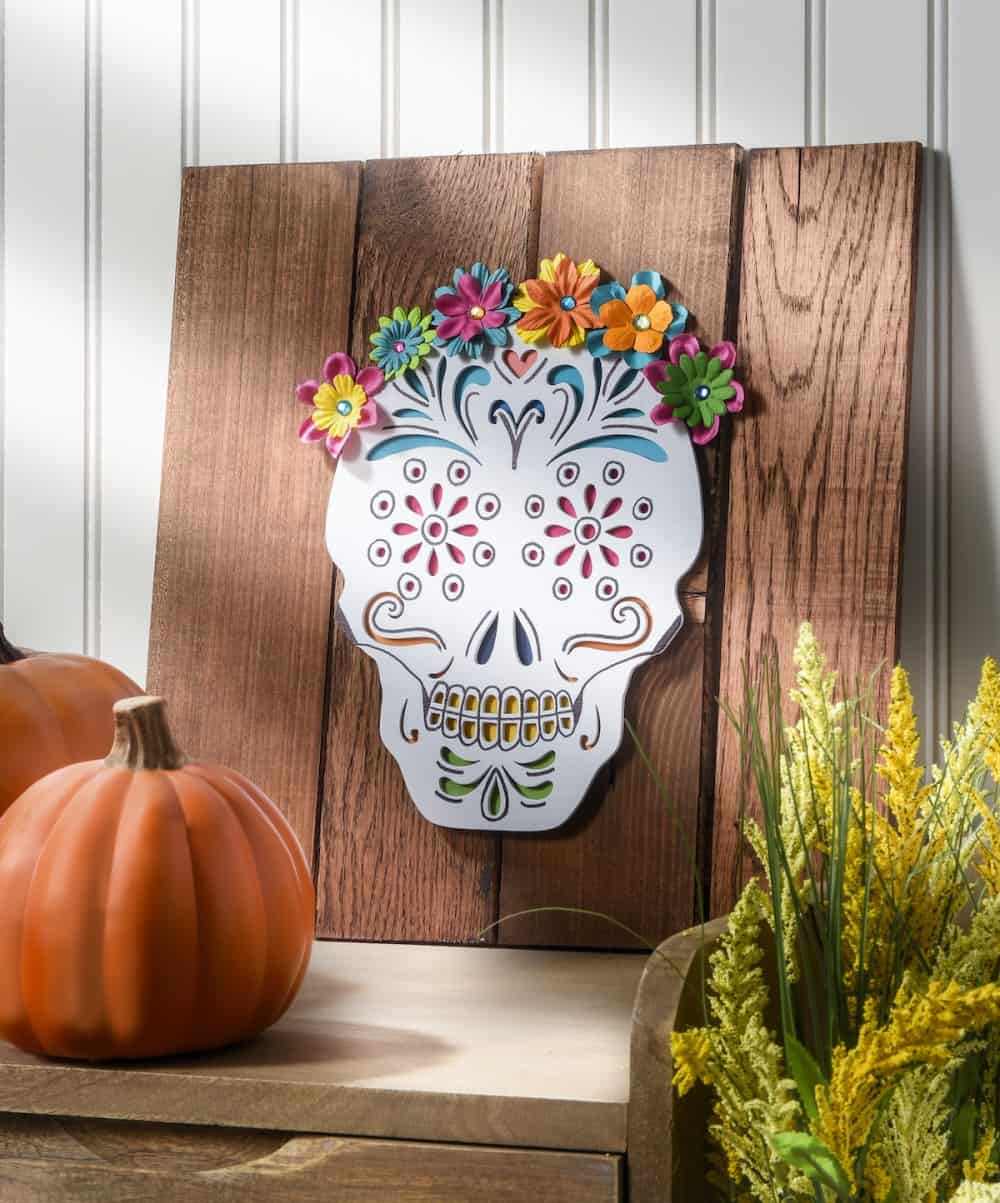 Use old pallet wood or barn wood to make a background for any time of art. In this example we put a calavera skull on top for Dia de Los Muertos.
Learn how it was done at DIY Candy
5. Repurposed Wood Easy Shelves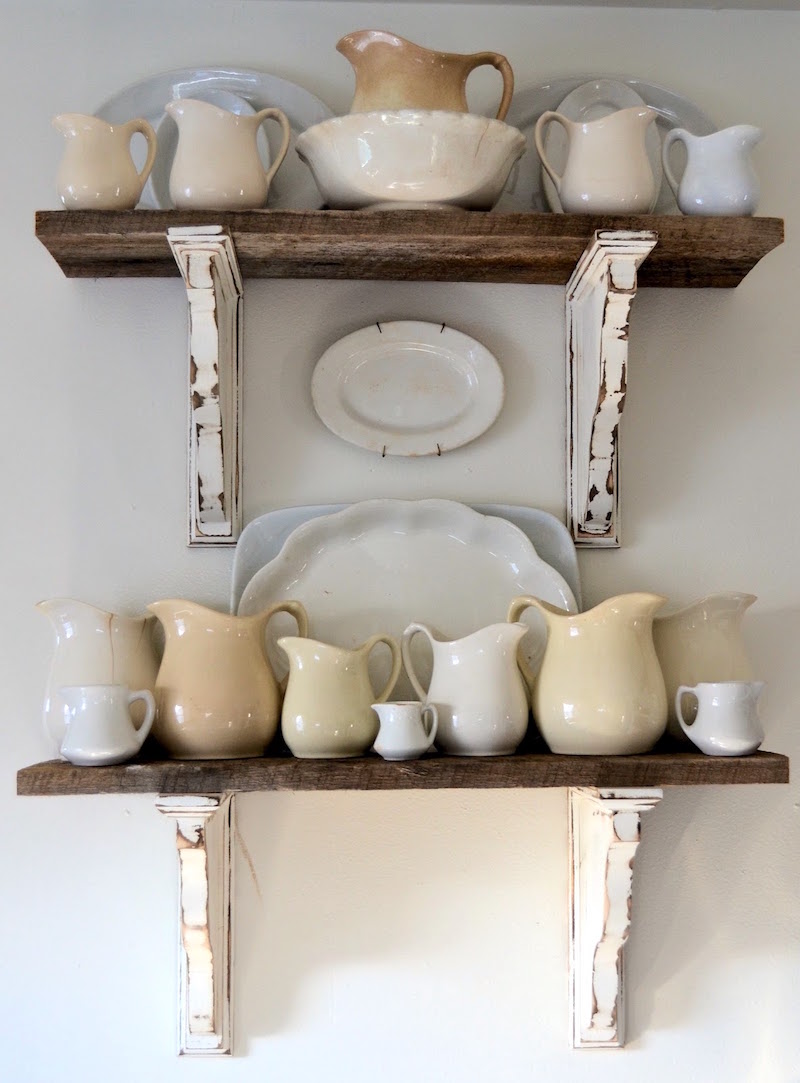 The distressed white brackets look pretty against the dark tone of the wood on these shelves.
See how they were made at Vintage Mellie
6. Walking Path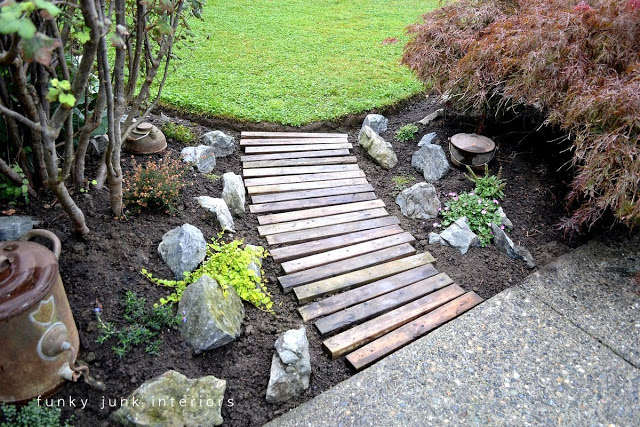 Donna used reclaimed wood to create a cool walkway outside her home.
See how she did it at Funky Junk Interiors
7. Repurposed Wood Moose Head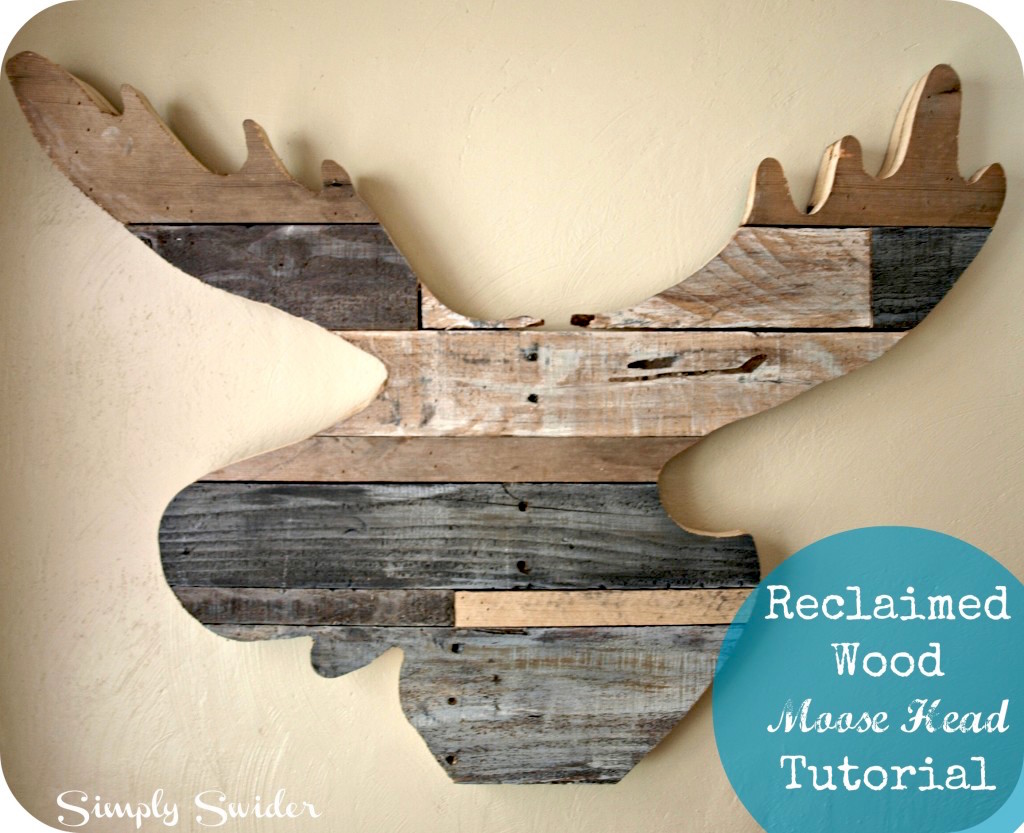 I love the idea of cutting reclaimed wood in the shape of your choice for some interesting wall decor.
Get the step-by-step at Simply Swider
8. Reclaimed Wood DIY Side Table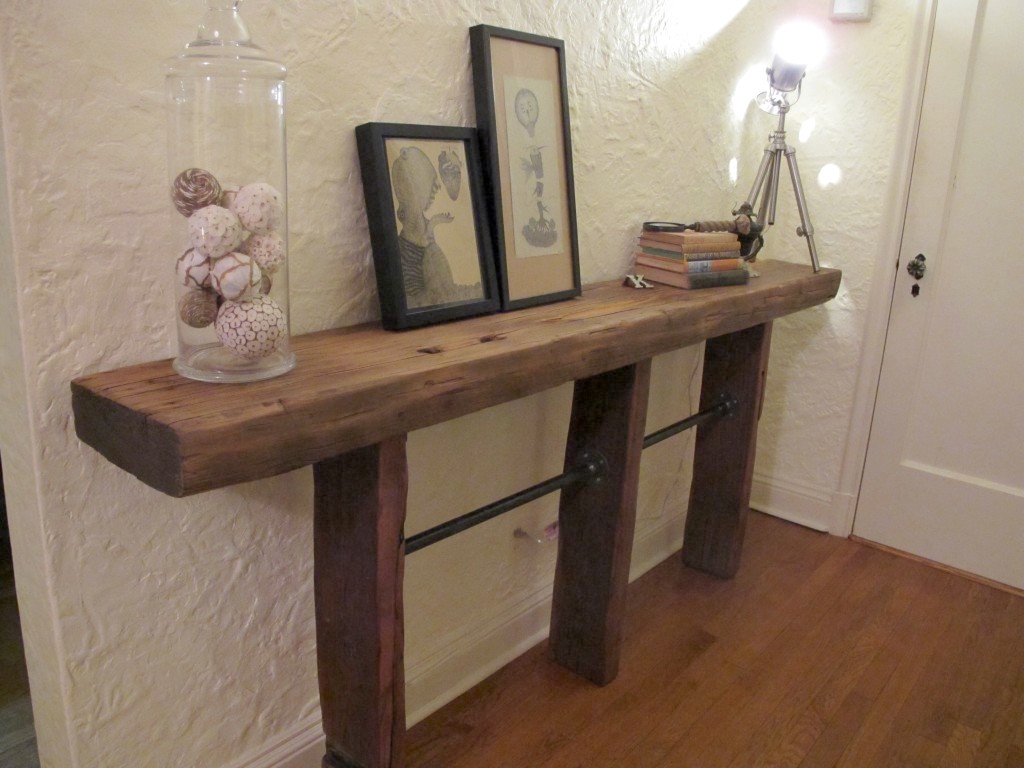 Fill that empty entry way space with a beautiful reclaimed wood and pipe side table.
Get the project instructions at Handmadeology
9. Reclaimed Wood DIY Headboard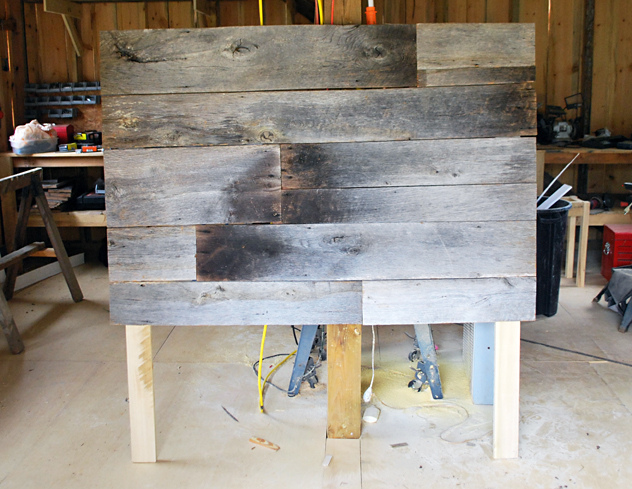 I love the idea of using reclaimed wood for a headboard, and it adds a perfect touch to a farmhouse or rustic decorating scheme.
Find the instructions at Five O Eight
(I also love this DIY tufted headboard if you are looking for another idea)
10. Repurposed Wood Octagon Mirror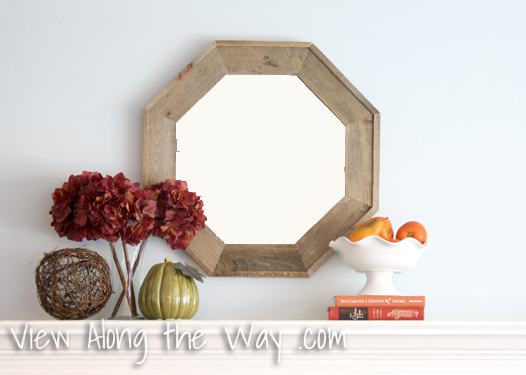 Instead of paying big bucks for a mirror from a shop, build a repurposed wood one yourself like Kelly did.
Get the how-to at View Along the Way
11. Salvaged Wood Cabinets
This is one of those reclaimed wood projects for a more advanced DIYer, but wouldn't these cabinets look lovely in your home?
Learn more about the project at Bob Vila
12. Reclaimed Wood Wall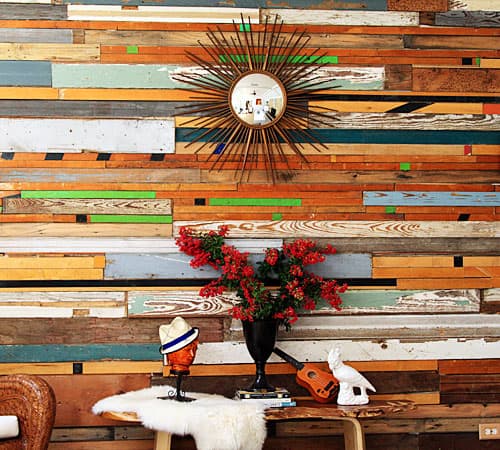 If you can get colorful pieces of wood, all the better – and this gorgeous repurposed wood wall only cost a little over $130. This is one of my favorite reclaimed wood projects of all time!
Learn more about the project at Design Sponge
---
If you've always wanted to do some DIY wood projects, then you'll want to watch this video I made – I show you four places you can get reclaimed wood to use in your DIYs:
---
If you enjoyed these reclaimed wood projects, I think you're going to like these DIY pallet projects as well. Click the image below to see them!