If you've decided to re-do a room or renovate your space, consider one of these 20+ awesome DIY light fixtures to complete your home decor!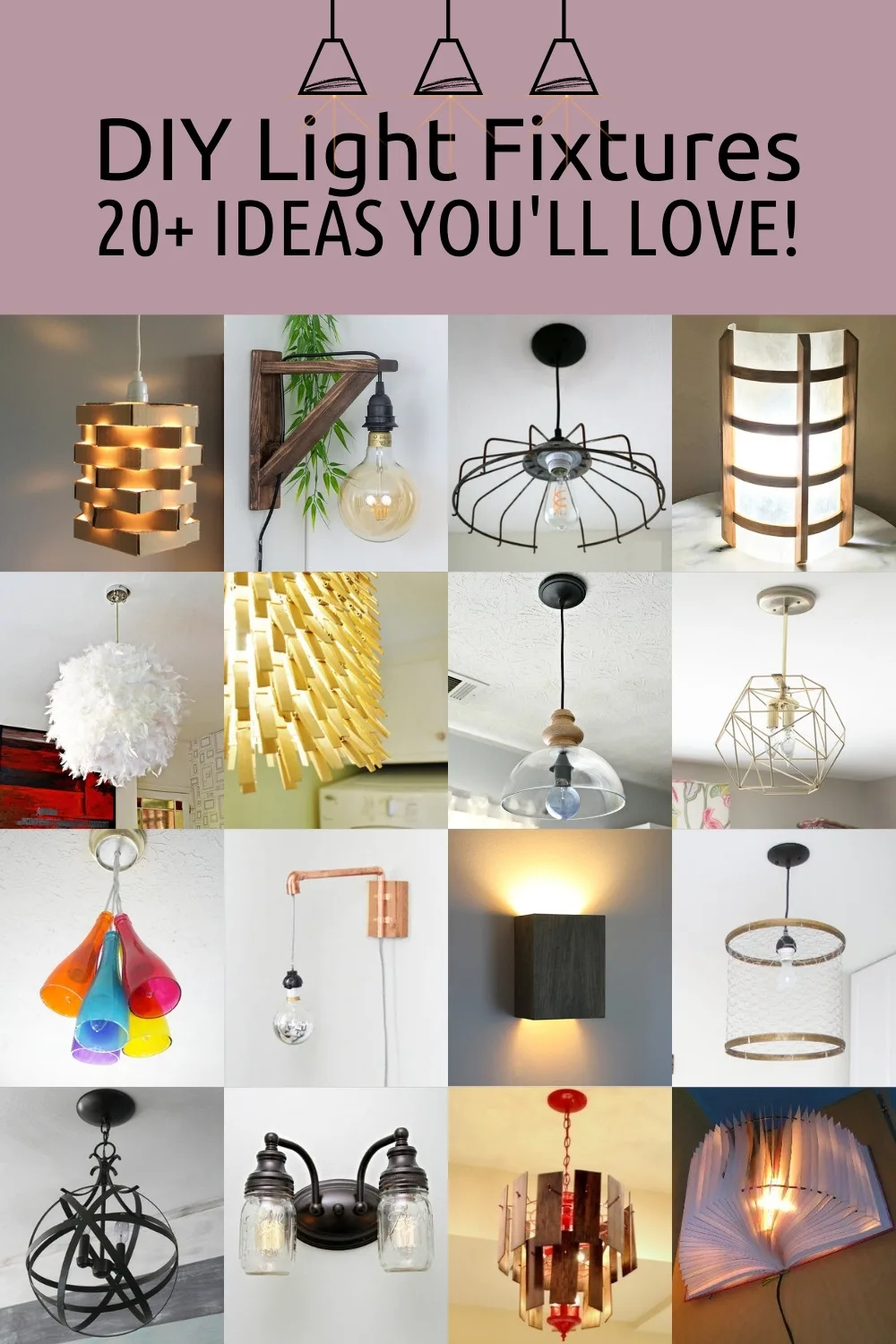 I'm an appreciator of cool lighting. This means that whenever there is a lamp section in any store, I'm immediately there, checking everything out. I feel inspired by everything I see.
I realize that if I want something *really* unique and don't want to spend a ton of cash, it's time to DIY a light fixture myself. Because lighting can be a statement piece that I can create on my own! These projects will show you that.
What I've also learned by checking out some of the DIY light fixtures is that it's not as hard as you would think to make one yourself. And some of these are nearly free, which is right up my alley.
Lighting Kit
The one thing you will need for these projects (besides light bulbs!) that I want to prepare you for is a lighting kit. Which is also known as a lamp kit. You can purchase these on Amazon or in a home improvement store.
You can get them prewired, which means you basically just thread the kit through your fixture and turn it on. Others you have to wire – but the wiring is pretty simple. You'll just be twisting. So don't get intimidated.
If you are a newbie, just make sure you find a kit with great instructions or a good how to video. There's a lot of instruction on YouTube that can show you exactly what to do. I promise you will knock it out of the park!
---
Are you ready to get the ideas? If you want to DIY a lamp too, check out this collection below. I know you'll find something you love!
DIY Light Fixtures
Want to update your room's lighting but don't want to spend a ton of money? Get exactly what you are looking for with one of these budget friendly homemade light fixtures.
---
Which of these easy DIY fixtures is your favorite? I'd love to know in the comments! Please also check out these other posts: