If you've decided to re-do a room or renovate your space, consider one of these 20+ awesome DIY light fixtures to complete your look!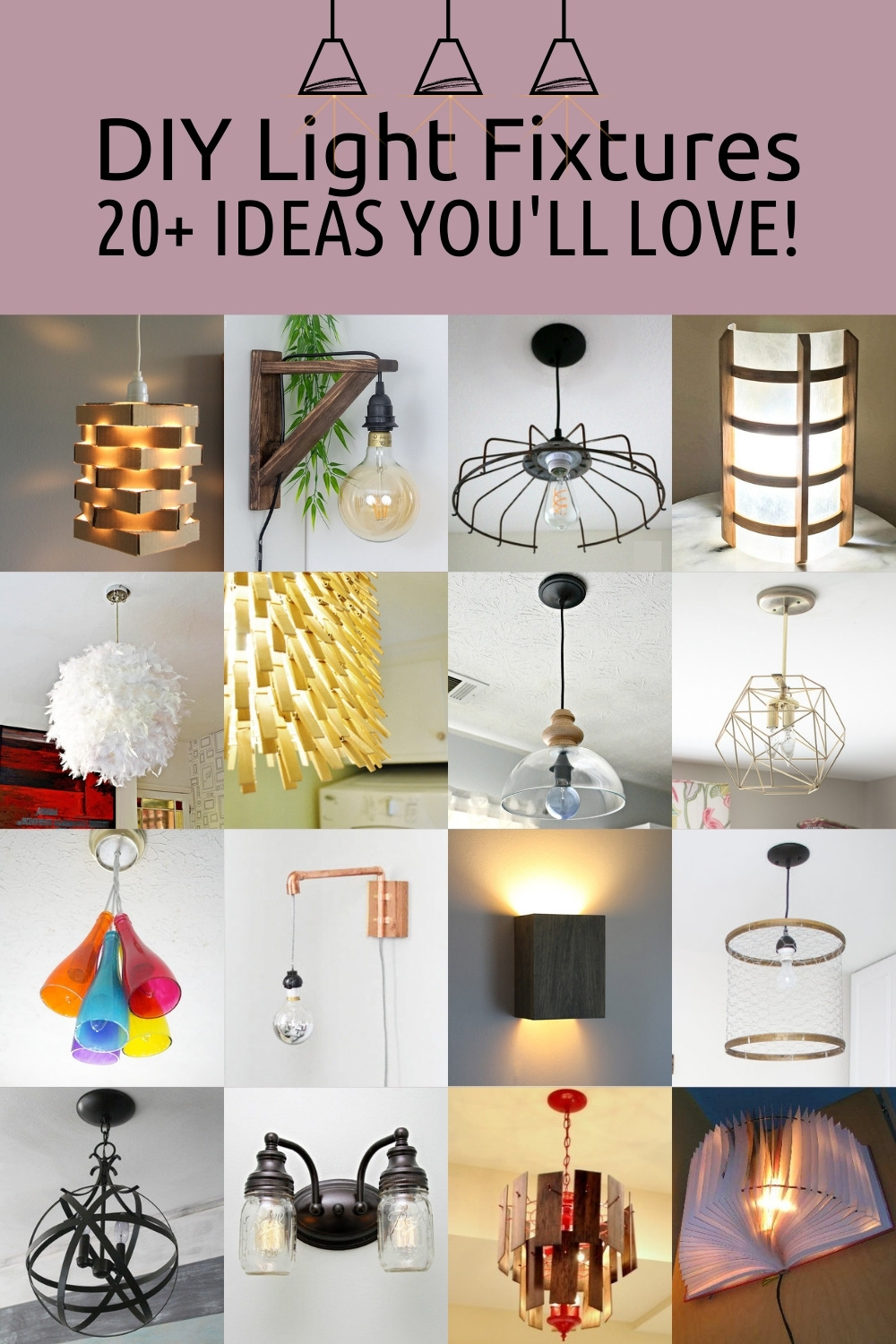 I'm an appreciator of light fixtures. This means that whenever there is a lamp section in any store, I'm immediately there getting inspired by everything I see.
I realize that if I want something *really* unique and don't want to spend a ton of cash, it's time to DIY a light fixture myself.
And what I've learned by checking out some of the DIY light fixtures is that it's not as hard as you would think to make one yourself.
And some of these are nearly free, which is right up my alley. If you want to DIY a lamp too, check out this collection below. I know you'll find something you love!
DIY Light Fixtures
Want to update your room's lighting but don't want to spend a ton of money? Get exactly what you are looking for with one of these 20+ DIY light fixtures.
---
Which of these DIY light fixtures is your favorite? I'd love to know in the comments! Please also check out these other posts: