If you can't find fake flowers in the colors you need or just want a change, paint them! This tutorial shows you how to paint flowers in minutes.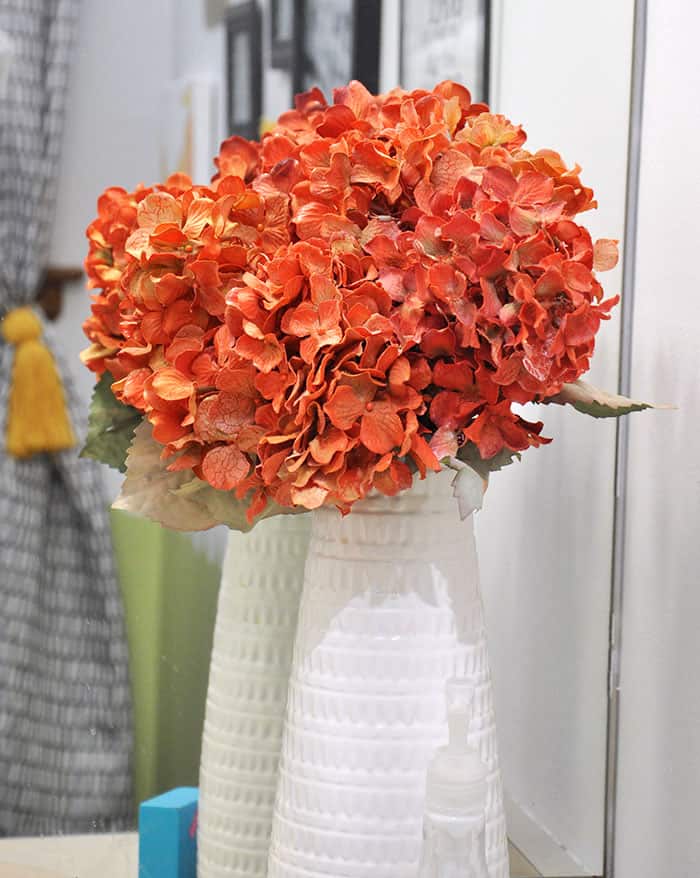 I love real plants but they don't last around this house. Something about having to remember to water them. Artificial flowers are one way to spruce up a room but sometimes you can't find the colors you need. Why not paint them? Here's how to paint fake flowers!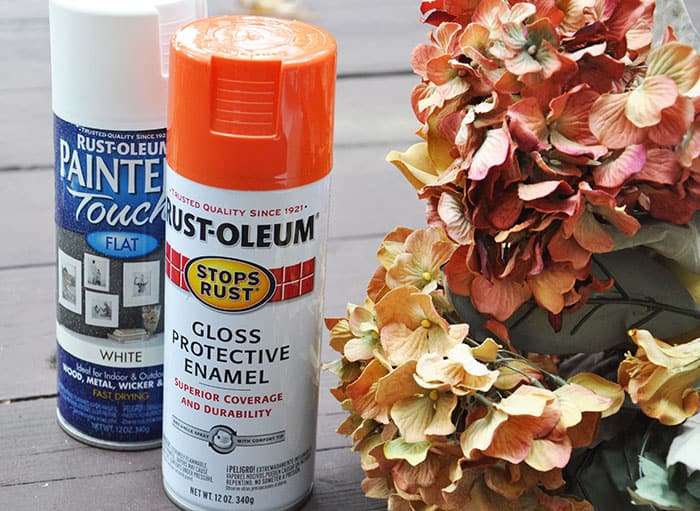 How to Paint Flowers
You'll need:
Artificial flowers
Spray paint
Poster board
Vase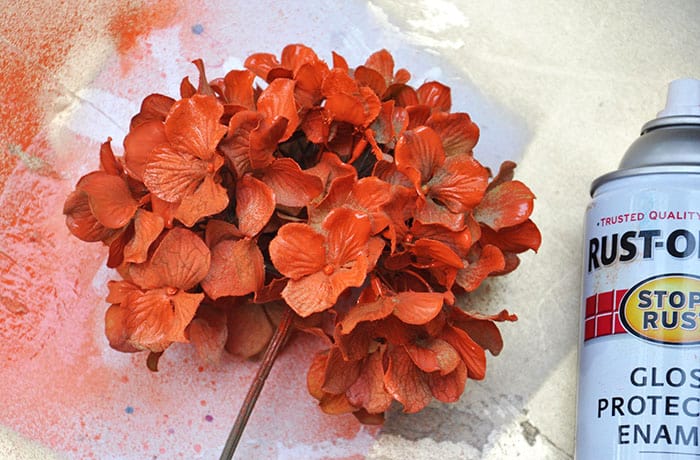 The first thing I did was get rid of the leaves or flower petals I didn't want. Outside, place the poster board on a flat surface. Take your main spray paint color and cover the flower petals. Allow about 15-20 minutes to dry before flipping them over and spraying the other flowers.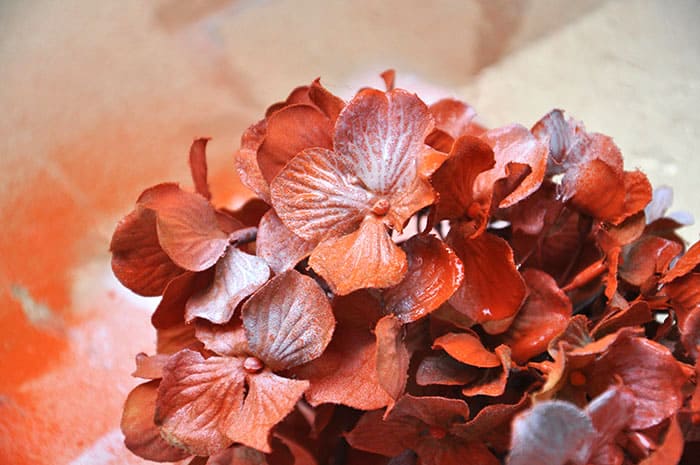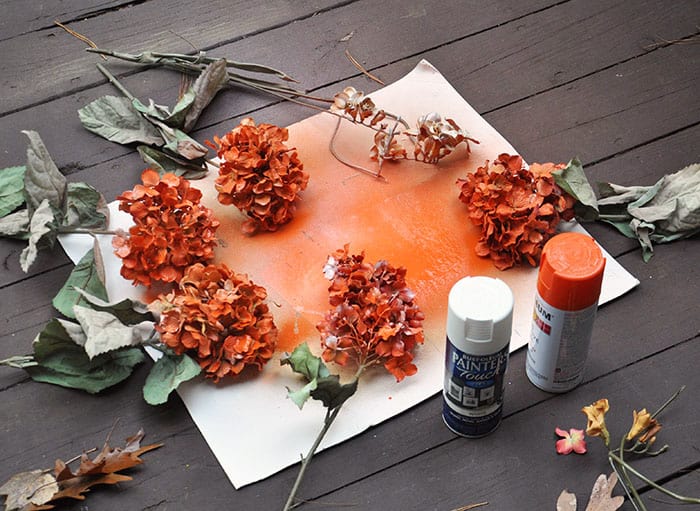 To add dimension, take some white spray paint and randomly spritz the petals. This will give the flowers a nice highlighted look. Leave the flowers outside to fully dry and air out for at least 2-3 hours.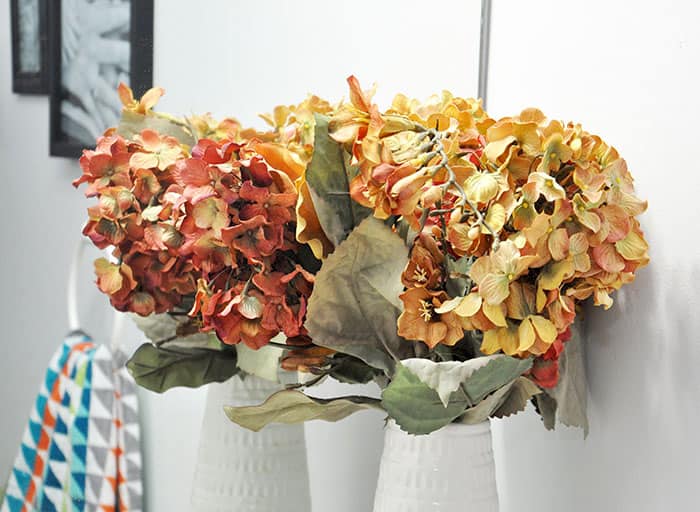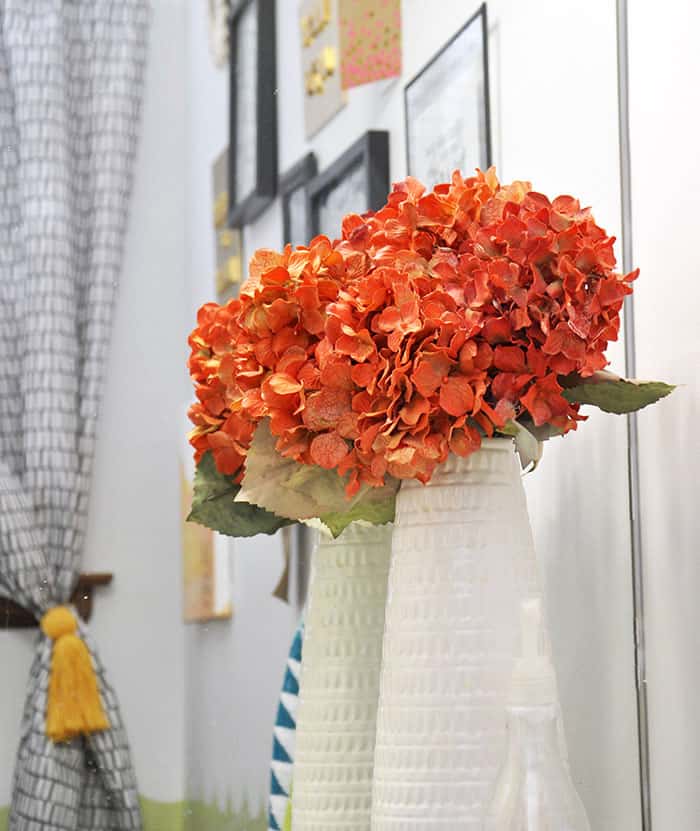 Then place them in a lovely vase to showcase your creative awesomeness! The flowers in the above photo are what the bouquet looked like before paint. Sad and kinda gross. But with a little spray paint, they were revived to a more modern display. Now you are empowered to paint fake flowers yourself!