Celebrate a love of fall and crafting with this collection of 30+ leaf crafts ranging from sewing to knitting to decoupage. Get unique and easy ideas for kids and adults.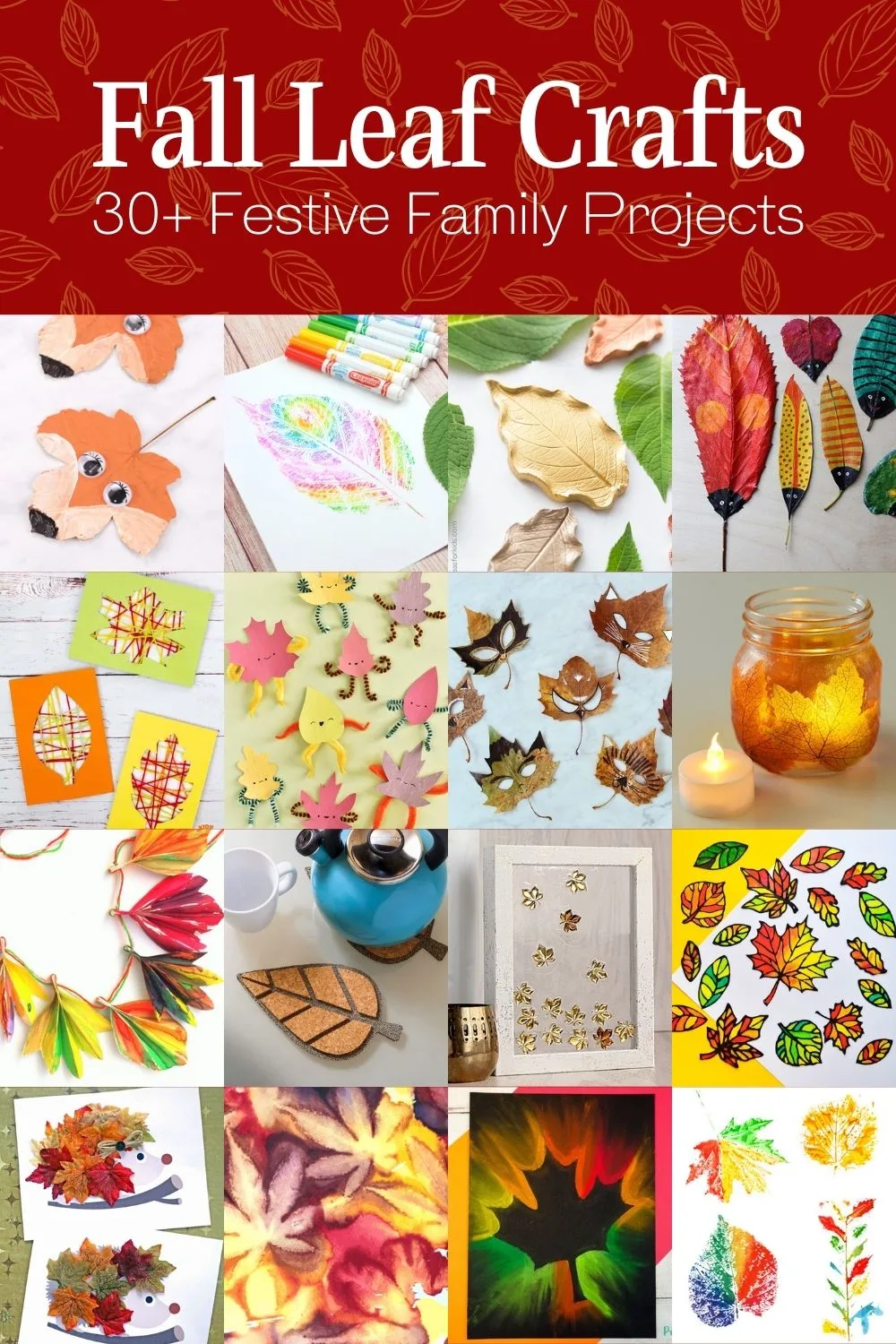 One of my favorite things about fall is the colors – the oranges, the reds, the yellows. I find them absolutely beautiful! Nothing embodies fall more to me than the leaves turning. So right now I am so inspired by fall crafts, and in particular, fall leaf crafts!
As the leaves begin to fall, it's the perfect opportunity for moms and kids to engage in delightful crafts that transform nature's gifts into creative projects.
Not only do these activities foster imagination, but they also provide a fun and budget-friendly way to spend quality time together during a beautiful time of year.
So, gather your little ones, bundle up in your favorite cozy cardigans, prep some hot chocolate, and let's embark on a colorful adventure filled with laughter, learning, and leafy treasures.
All of these crafts have leaves incorporated in some way, whether it be fake ones from the dollar store or felt ones cut out using a pattern. If you love autumn crafts, you're going to love this collection of ideas.
Scroll down to see them. Then let me know which is your favorite in the comments!
Fall Leaf Crafts
The whole family will find a craft to help celebrate the changing of the leaves with this list of 30+ fall leaf crafts.
---
If you enjoyed these crafts with leaves, I'd love for you to check out these other ideas that I think you're going to love: