Celebrate the arrival of fall with these 20+ acorn crafts – you'll love how simple these are to do and what a festive touch they bring to your home.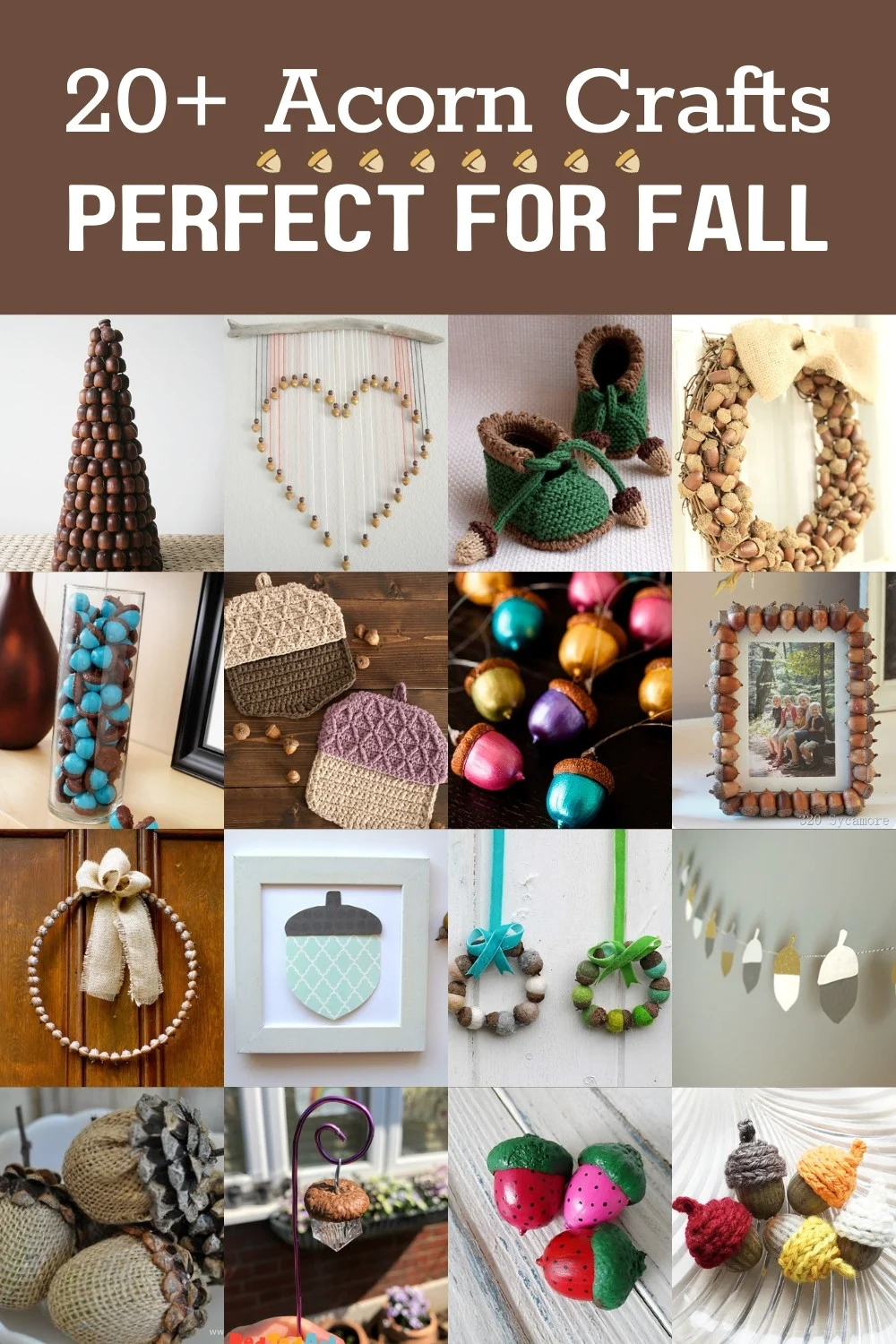 A few years ago, I decided I wanted to craft with acorns. This meant that I found the biggest acorns I could find from an oak tree near me and I painted and Mod Podged them (I grabbed some twigs and leaves, too).
It was such a relaxing project that I decided acorn crafts need to be included in my repertoire each year.
Some of these craft use acorns and some don't. If you don't have acorns available, never fear – some of these ideas will work well for fall regardless. Scroll down to get inspired by these acorn crafts!
Acorn Crafts
Get in the fall spirit with these 20+ acorn crafts. You won't believe how great acorns can look in your home as part of your autumn decor.
---
I hope you enjoyed these cute fall crafts! If you're interested in some other related autumn ideas, take a peek at these: