Turn your dining room into an impressive scene with these 20+ DIY Christmas table decorations your guests will love. Such pretty ideas!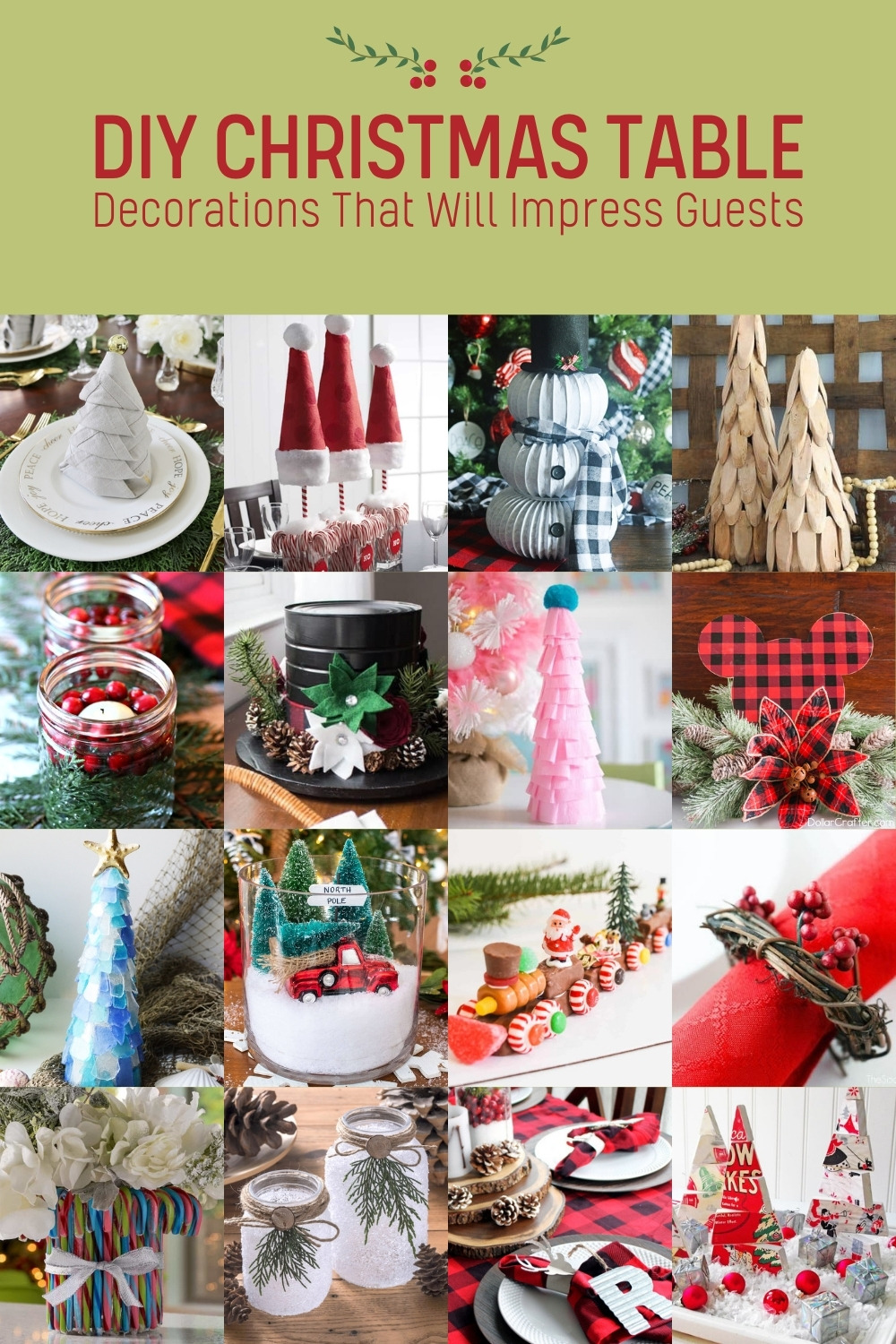 At this time of year, I am sure you are starting to think about the holidays: what gifts to purchase, what cookies to make and where you should get your Christmas cards. If you plan on entertaining guests for the holidays, you also need to think about decorations. Not just your front door wreath and Christmas tree, you also need to consider your Christmas table decorations.
Christmas Tablescape Ideas
Guests spend a good amount of time at the dinner table on Christmas day and it is nice to give them something beautiful to view. Since I prefer to go the DIY route, you know I have been searching Pinterest and blogs to find some great DIY Christmas table decorations and inspiration.
Below are six Christmas tablescape ideas you may want to visit to get ideas. Click the caption to visit the blog post and learn more about their holiday decor.
I've also gathered over 20 of my favorite DIY ideas and you can scroll down to see them. Before that, I'd like to talk about what you should think about when decorating your Christmas table. It isn't just about a centerpiece – although that is definitely important – you also need to think about other things that you can create on your own:
Color Scheme: Do you stick with traditional red and green or do you branch out to other fun colors?
Linens: Cloth napkins or paper? Fancy folding or napkin rings? Table runner, tablecloth or both?
Lighting: Pillar candles, votives or both? Overhead lights?
Paper: Place cards? Dinner menu?
The list below has DIY ideas that address all of the questions above. What are you waiting for? Take a look!
DIY Christmas Table Decorations
Transform your Christmas dinner table into a merry & bright place to eat with these 20+ DIY Christmas table decorations your guests will love.
---
If you liked these Christmas table decorations, please share this post and then check out these other popular DIY Christmas decorations: