Learn how to make paper Christmas decorations perfect for your holiday home! Get inexpensive ideas perfect for a variety of skill levels. There are stars, ornaments, trees, garlands, and more.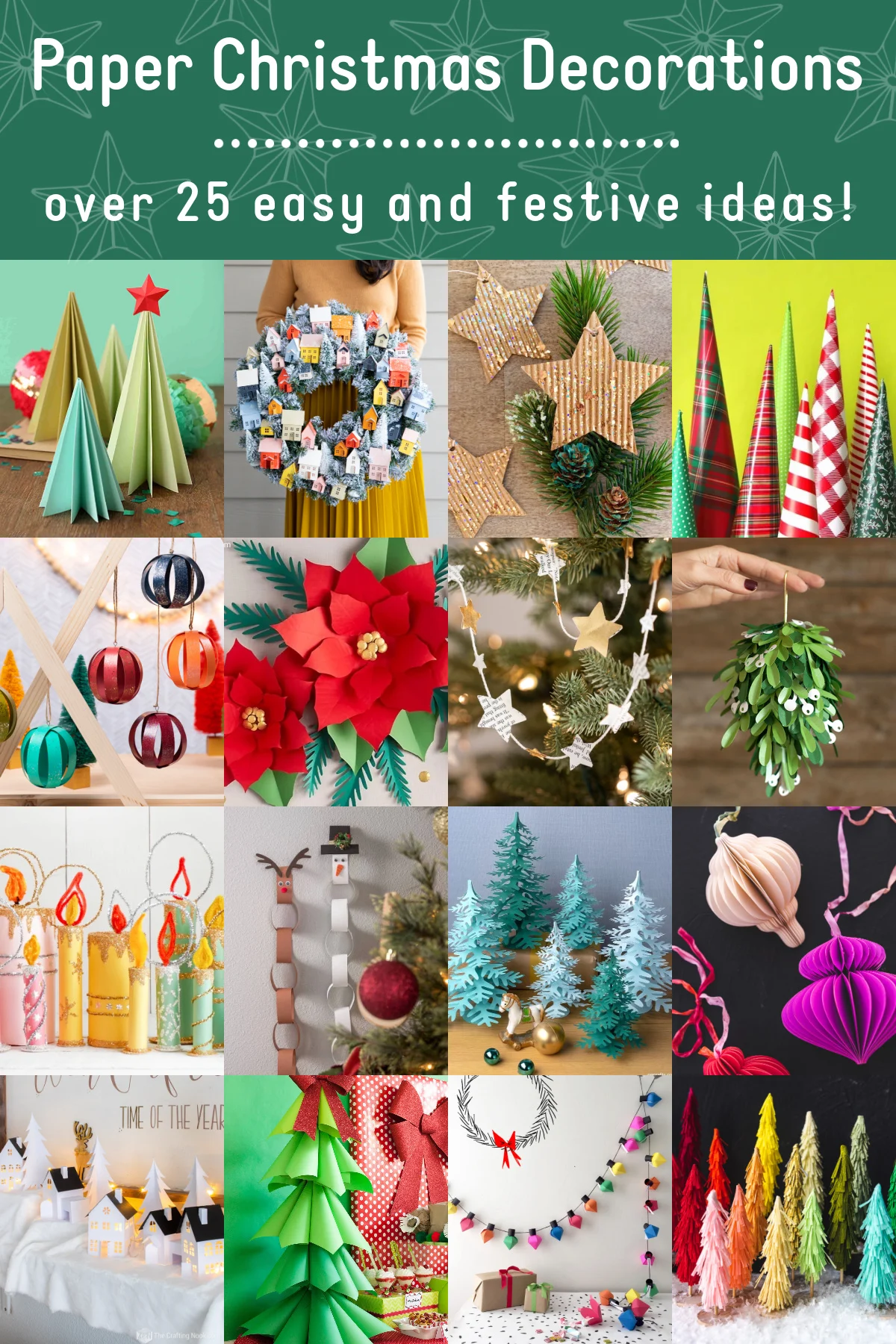 You know what an oft forgot about craft supply is during the holidays? Paper! Maybe not for kids' crafts, because paper is always a staple for littles. But for adults? Definitely forgotten.
And that's why I'm here to help you unforget with these unique paper Christmas decorations! Because if you haven't made some cool holiday decor with paper in a long time (or ever), you're going to want to reconsider.
One thing I love about a paper Christmas is that it's very vintage-inspired. At least, that's what I think about all the decorations.
Since they're made of paper, they're also not too expensive. Plus paper comes in a TON of colors. Maybe more than craft paint?? There's no end to the ability to customize. You can use patterned paper too.
But all this you know. And now you're ready to get to the crafts! Get a list of over 25 paper Christmas decorations below, and I'd love to hear your favorite in the comments!
Paper Christmas Decorations
Learn how to make the most unique Christmas paper crafts for your holiday decorating.
---
If you enjoyed these paper Christmas crafts, I'd love for you to check out these other ideas: