If you feel giving gift cards is impersonal – add your personal touch with one of these 25+ DIY Christmas gift card holders that the recipient will love!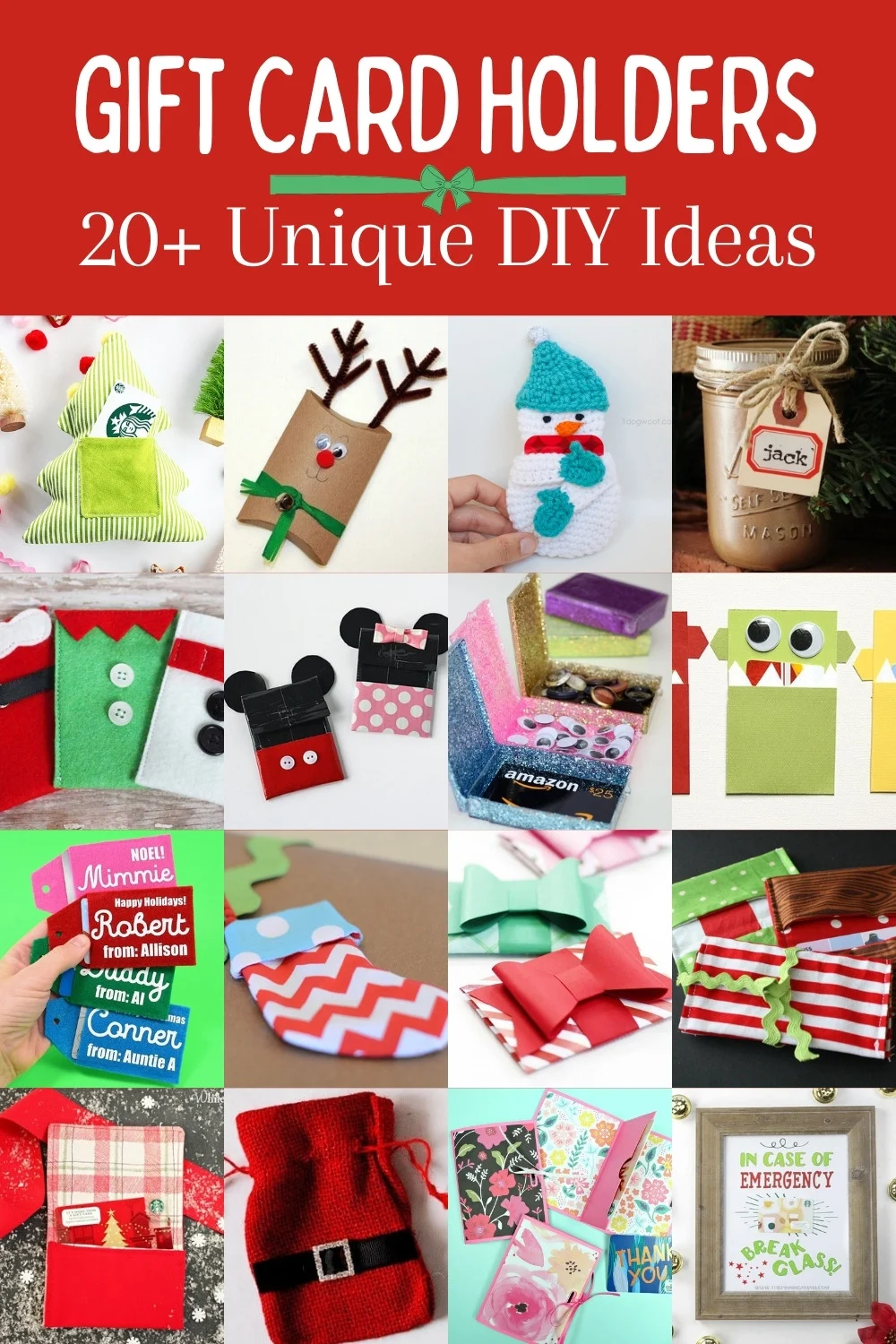 I love giving and receiving gift cards for the holidays. If you want my honest opinion, I don't think they are impersonal – assuming you picked a gift card that your recipient will like!
For example, don't bother getting me a gift card to Bass Pro Shop, but I'll take one to Starbucks. Ha!
I do realize that some people feel like gift cards are a little impersonal. But I have a question for you, if you're one of those people. What if you personalize or make the holder for the gift card?
I feel like this is a great way to add the handmade touch that a lot of people feel are missing from gift certificates and cards.
These ideas for Christmas gift card holders are so inspiring, and you can pick one based on what you have on hand or what supplies are easily accessible to you. Scroll down to see them!
DIY Gift Card Holders
People love to receive gift cards to their favorite stores or restaurants. However, giving gift cards can look like a boring Christmas gift. With these 25+ DIY gift card holders, your gift will definitely be well received!
---
If you enjoyed this gift card holder ideas, I'd love for you to check out these other related gift and craft posts: