Celebrate Christmas and beyond with these 300+ FREE printable Christmas tags! So many unique designs – there's a little something for everyone.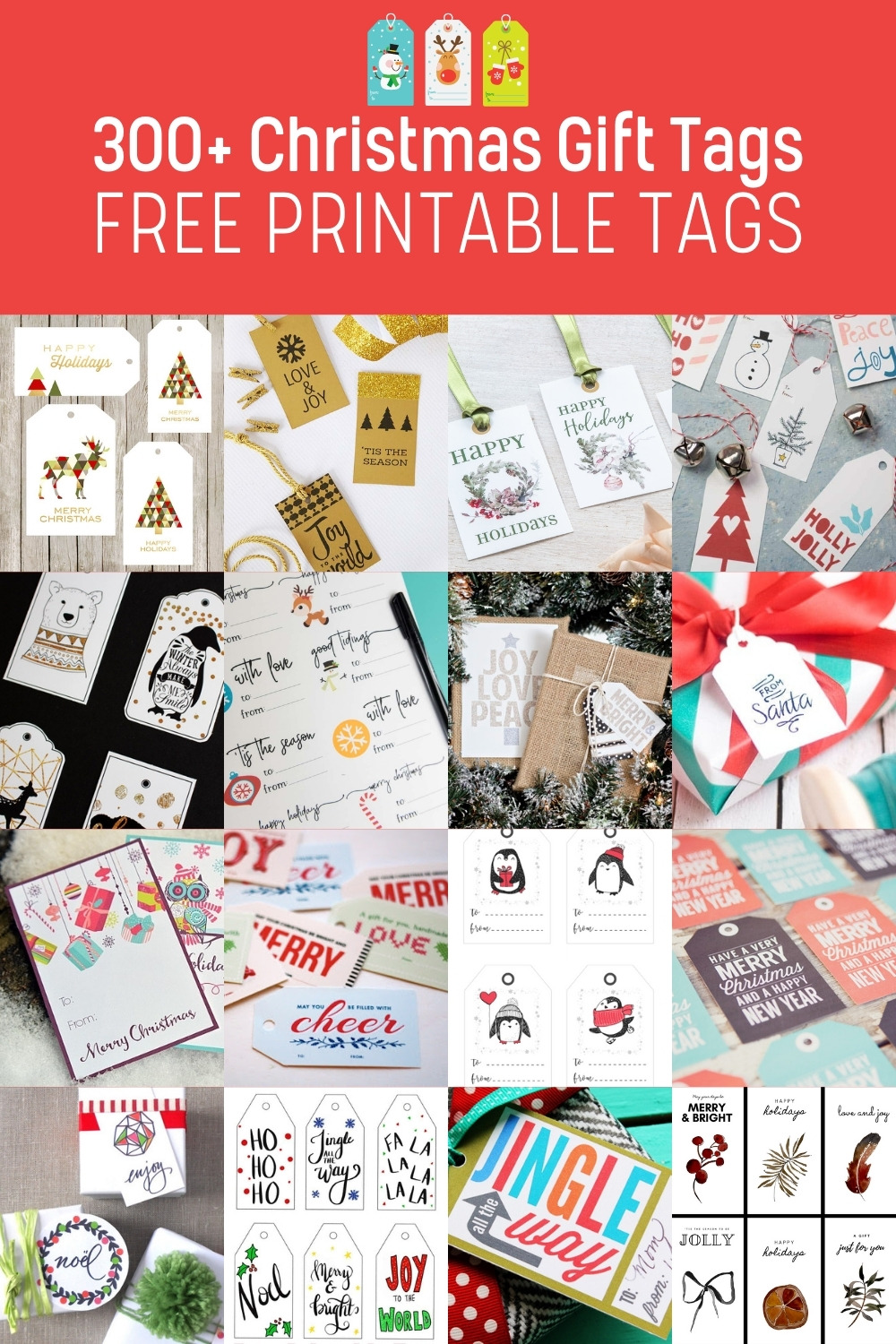 I've already started wrapping presents, and I currently have a few that are just sitting there with no gift tags. Why? Because I don't have any gift tags. Ha! And honestly, I really don't want to go buy any.
But that's okay; there's no reason to – any printable Christmas tags I could possibly want for my packages can be found online. I picked some of my favorites to share with you and save you a little time.
I also have some tips for you in regards to paper.
For Christmas tags I like to use cardstock sheets, also called brochure paper on occasion. I like to print on smooth white thicker paper, about 65 – 80 lb. I want my printables to feel more substantial and nice.
I also recommend printing any stickers on THESE Avery Full Sheet labels. And then you'd have more pages leftover to print different stickers!
Are you ready to get the list of printables?
Take a peek at what I picked by scrolling down . . . I think you're going to love them. There are all different styles. Happy Holidays!
Free Printable Christmas Tags
Celebrate Christmas and beyond with over 300 FREE printable holiday tags! With so many unique designs, there is a little something for everyone.
---
If you enjoyed these Christmas tags, I'd love for you to check out these other posts: