It is Christmas cookie exchange time! If you are looking for some simple yet delicious cookie ideas you have come to the right place. I've collected over 50 cookie exchange recipes for you to check out.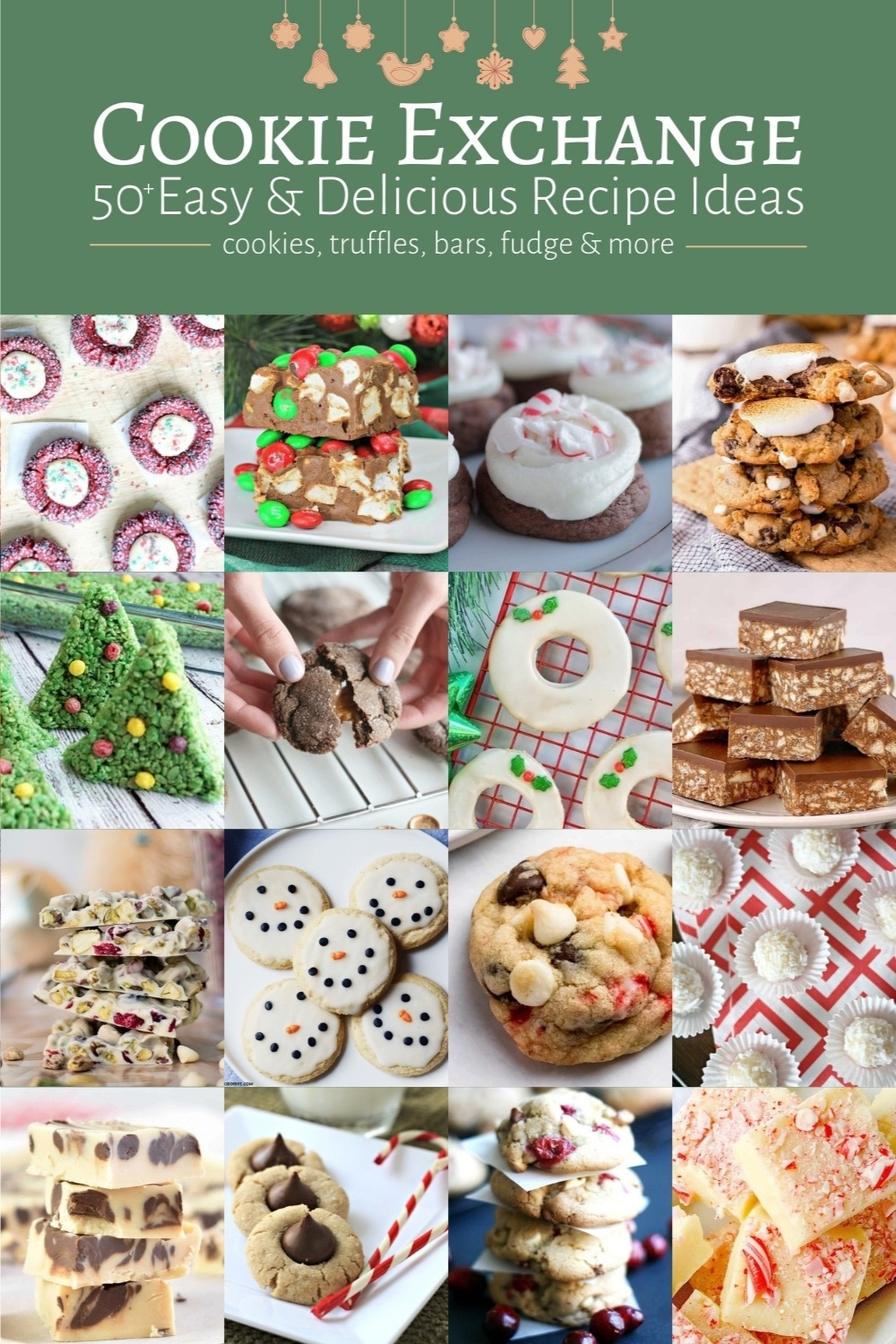 The Christmas season is definitely the busiest time of year: buying gifts, decorating the house, visiting relatives, and holiday baking. I definitely enjoy seeing relatives, thinking of gift ideas and coming up with DIY ways to decorate the house.
Baking? I enjoy it, but this time of year seems to involve way too much time spent in the kitchen and I would rather spend time with the family.
Join or Start a Cookie Swap
One way give yourself more time is to get involved with a Christmas cookie exchange. How does this save you time? You only need to make one cookie recipe instead of the 5 – 10 you may usually like to have on hand.
This means less prep and clean up time is needed. Plus, you can include friends and family in the cookie swap so this counts as some holiday time with the family!
I'm not going to go into detail about how to host a cookie exchange in this post. Instead I am going to concentrate on recipes you might like to choose for your cookies this year.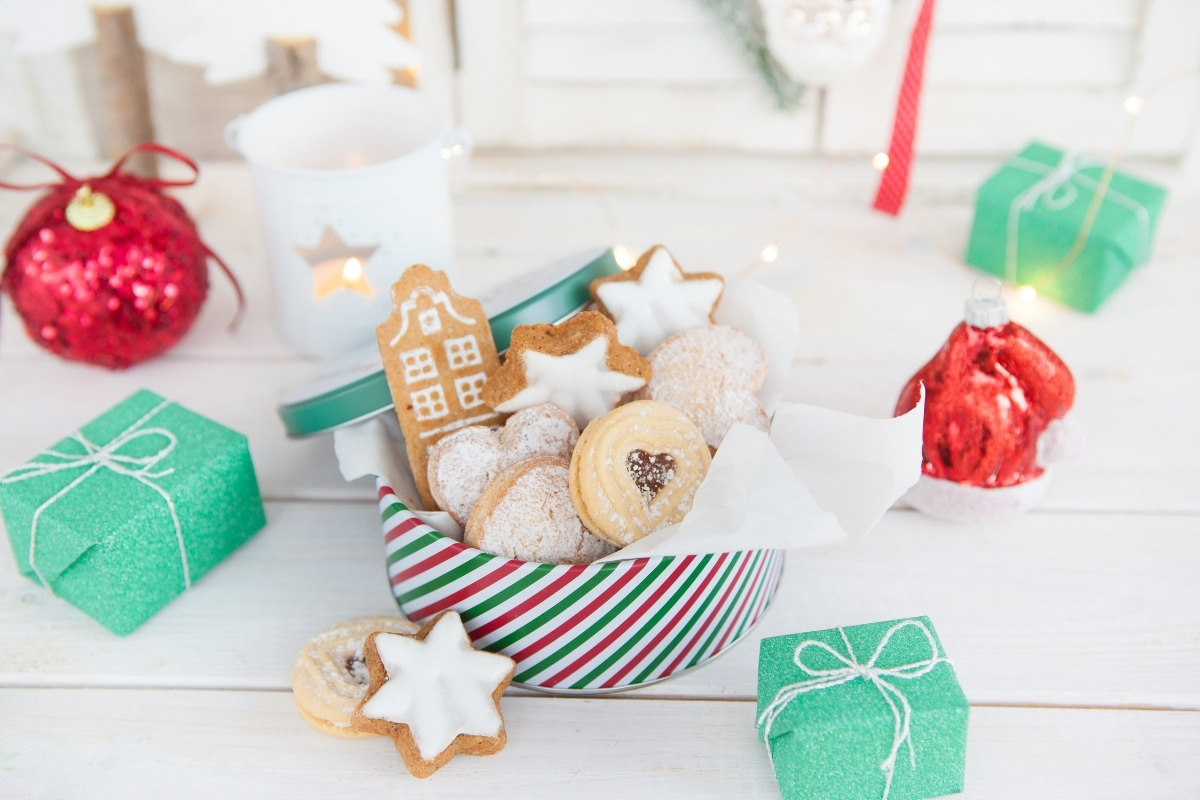 Okay, let's get to the good part – Christmas cookie recipes! Since cookie exchanges don't need to be solely about cookies, I've also included some alternatives such as bars, truffles, fudge, and other fun treats!
For the easy recipes that have only a few ingredients or only take a little time, I've included that in the description so keep an eye out for that. Go ahead now, scroll down to see the delicious recipes I've collected for you.
(don't forget to check out our unique cookie recipes or Christmas cupcakes!)
Cookie Exchange Recipes
Looking for something to make for your cookie exchange or swap? Here are 50+ recipes including cookies, truffles, bars, fudge, and other treats. Many have only a few ingredients or take very little time. Take a look at my go-to cookie exchange recipes.
---
What cookie exchange recipe will you be making this year? Did I leave your favorite off of the list? Let me know in the comments below. I'd also love for you to visit the following posts: