Elf on the Shelf is a fun Christmas tradition! If you are short on inspiration, check out these 50 fun Elf on the Shelf ideas your kids will love!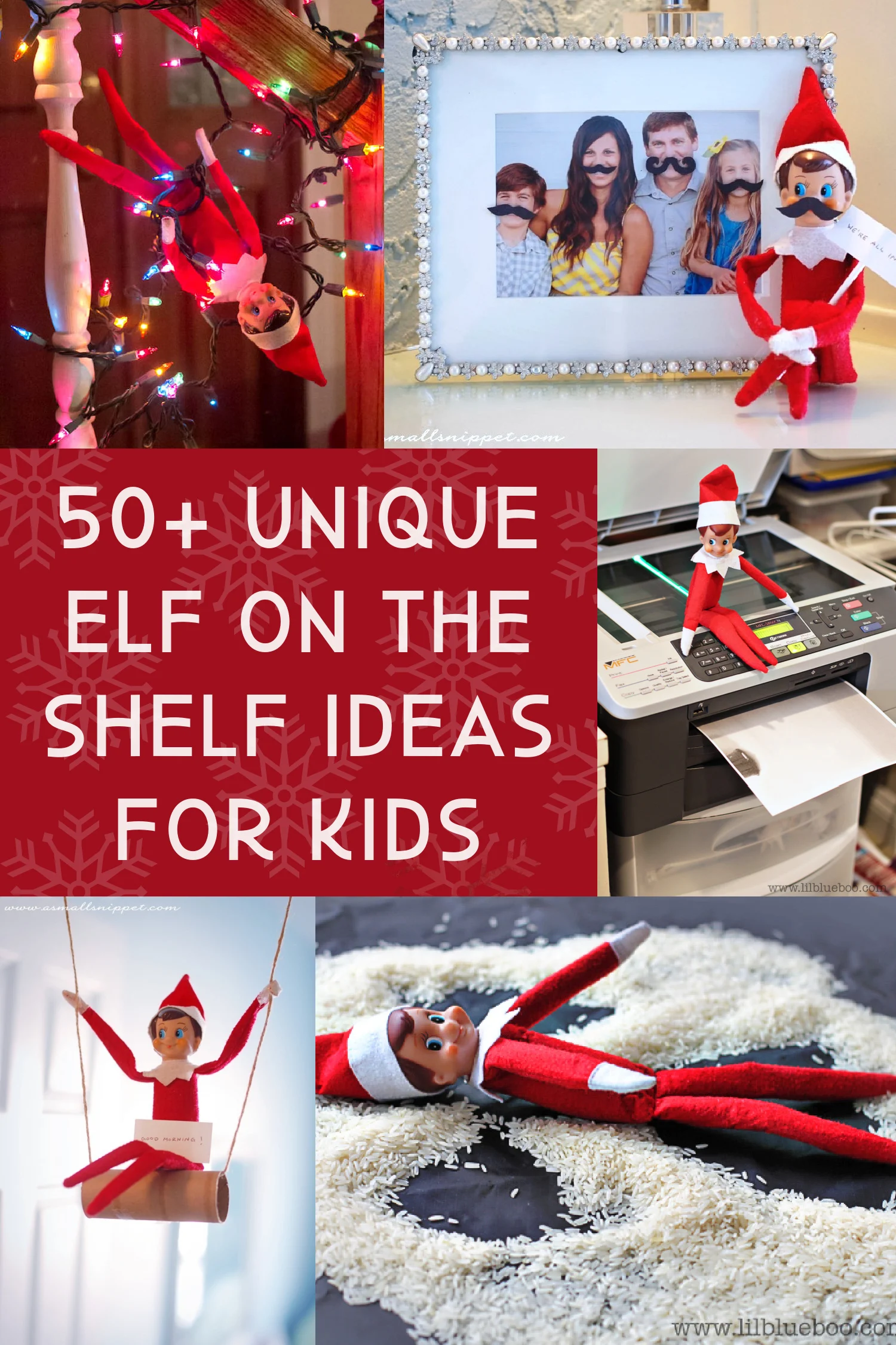 Elf on the Shelf is such a fun family Christmas tradition! You probably know what I'm talking about, but if you don't, you can learn more here.
Anyhoo, the idea is that the elf's job is to watch the children and report their behavior back to Santa before Christmas. The kids wake up each morning to find their elf in a new position around the house – and to discover what he is doing each day.
Sometimes he makes mischief, and that's when it gets fun! If you want to get creative with your kids' elf, here are over 50 awesome Elf on the Shelf ideas. Which is your favorite? Scroll down to see them and then let me know in the comments!
Elf on the Shelf Ideas
Does your kids' elf need some things to keep him or her busy? I've got a great list for you! There's all sorts of trouble to get into and put a smile on your child's face this December.
---
I hope you loved these unique Elf on the Shelf ideas! If these elf ideas are up your alley, I'm thinking you might also like these Christmas activities for kids: