With the holidays around the corner, I've got a peppermint swirl Christmas hair bows tutorial you'll love! Don't they look good enough to eat?!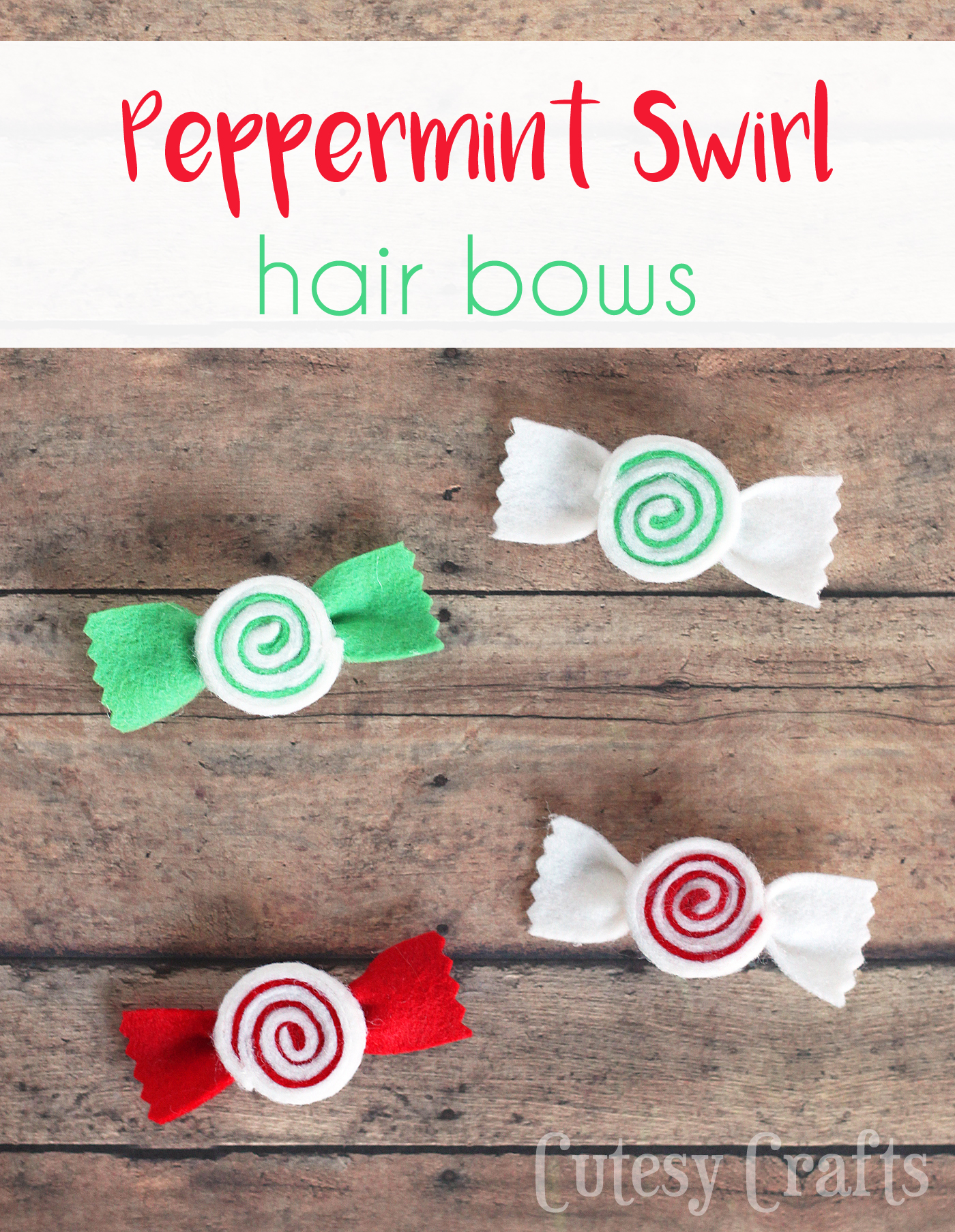 I love making felt hair bows for my girls, so today I've got a peppermint swirl hair bow tutorial to share with you all. Don't they look good enough to eat?!
I put them in the candy bowl and fooled my husband for a second. Haha! These are really easy to make, and, best of all, they don't require any sewing skills.
Just some felt scraps, a hair clip, and a hot glue gun, and you've got yourself some adorable holiday themed Christmas hair bows.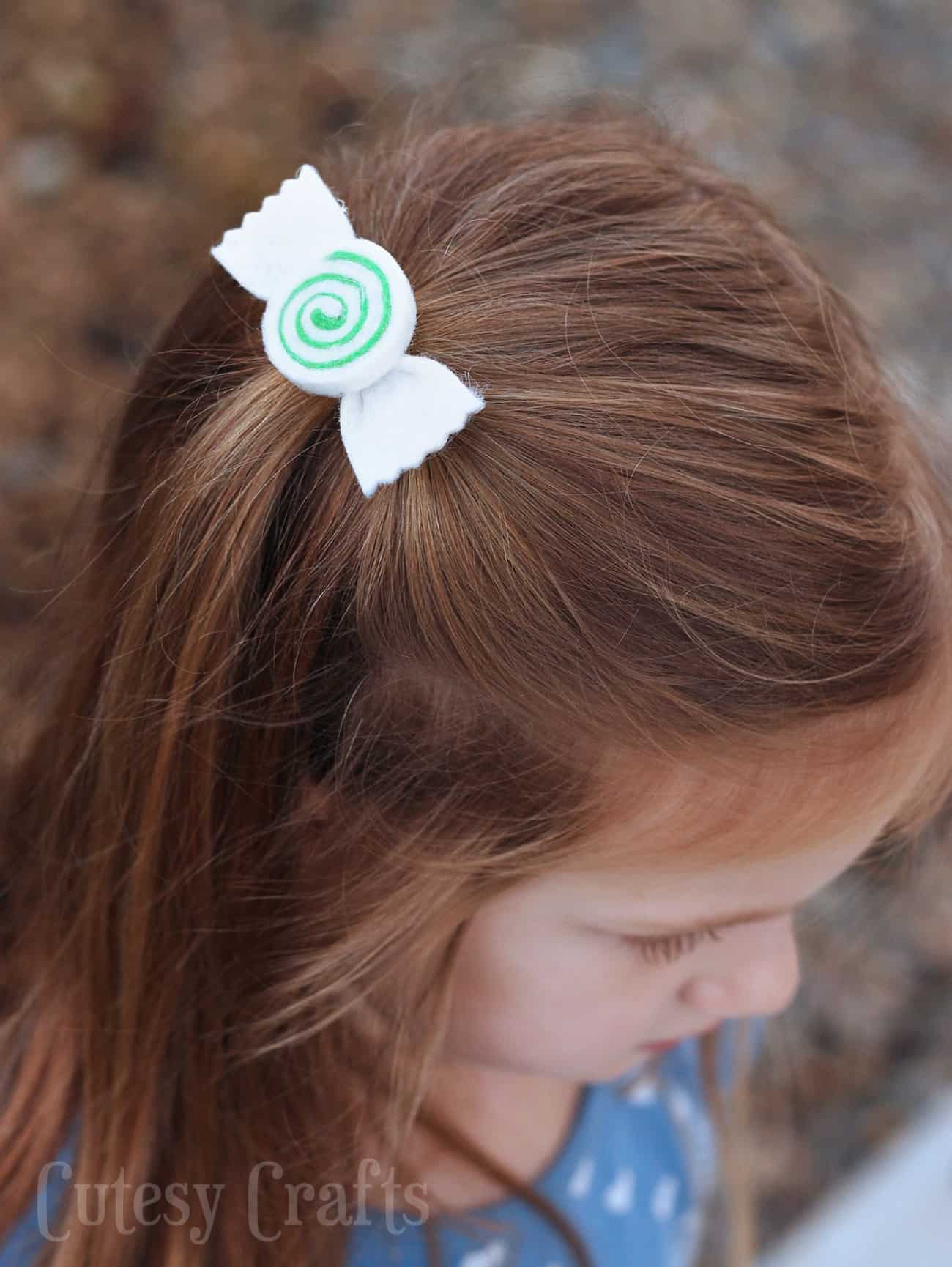 Christmas Hair Bows
For each hair bow you'll need:
felt
two 1/4-inch wide strips of white felt – 7 inches long
one 1/4-inch wide strip of red or green felt – 7 inches long
one rectangle of white, red or green felt  – 1 x 3 inches
blank hair clip
pinking shears (optional)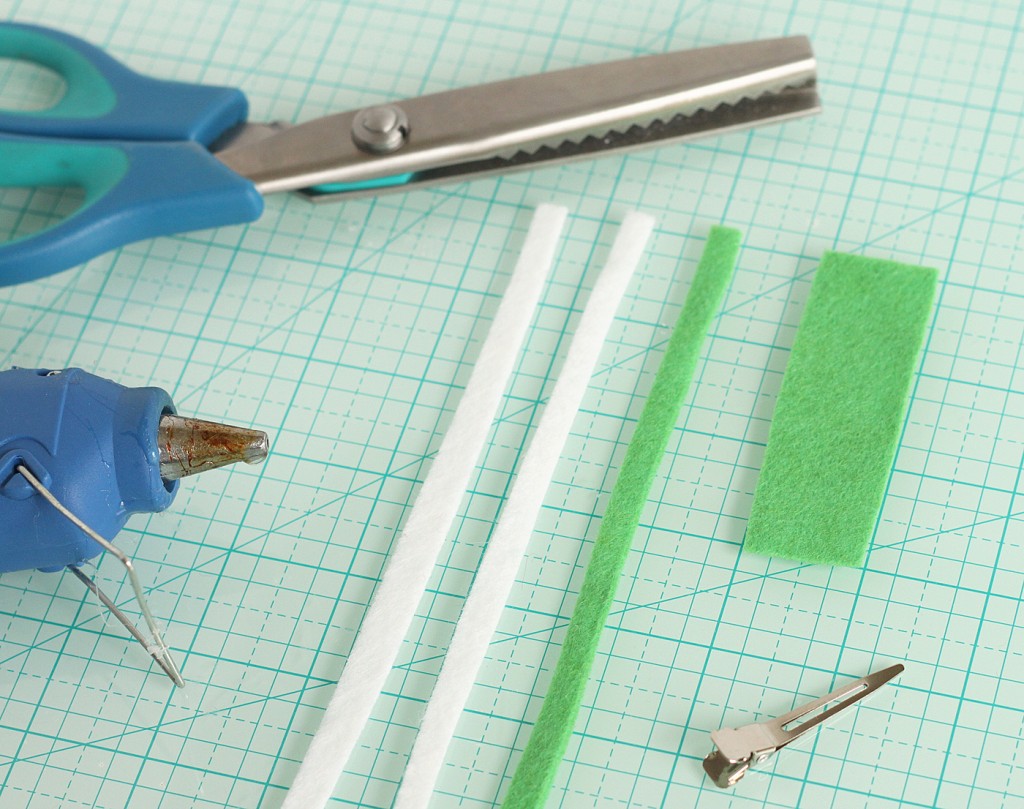 Put the two white strips of felt on top of the colored strip and glue all of the layers together at one end.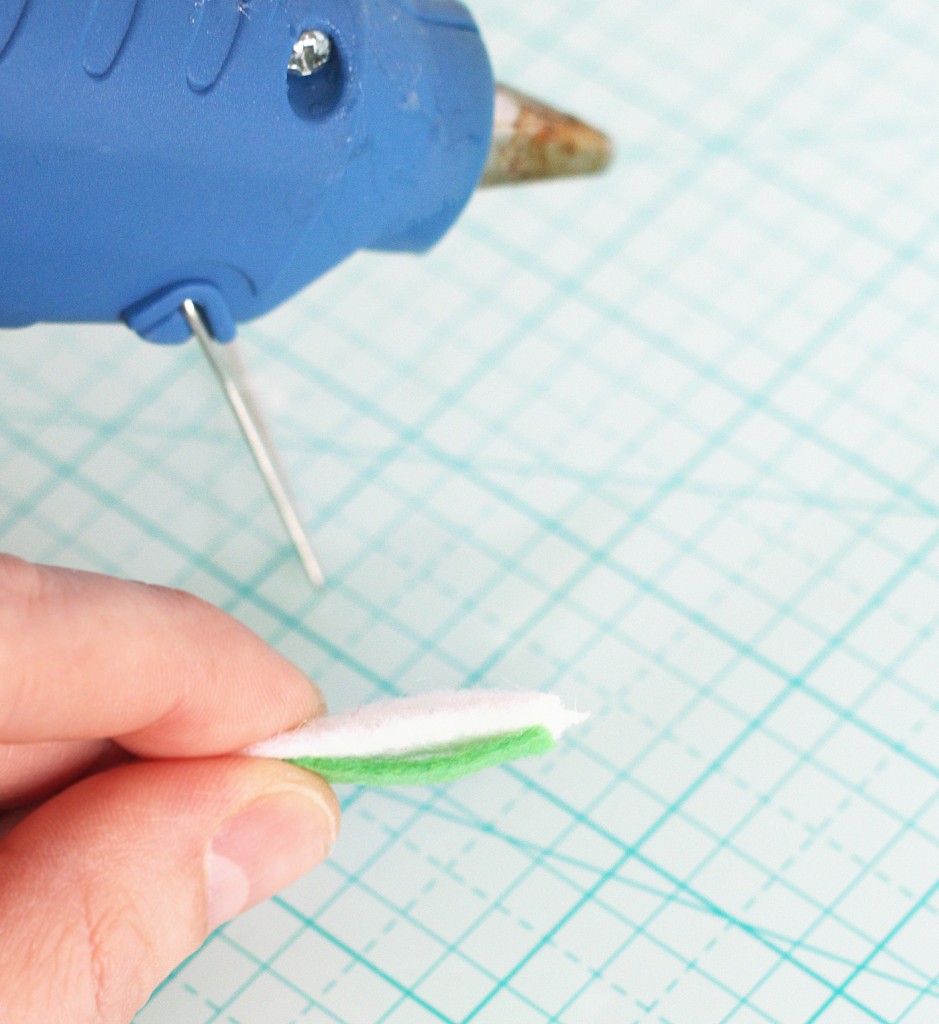 Start to roll the felt toward the colored strip, so it ends up on the inside. Separate each layer, securing with little bits of hot glue as you go.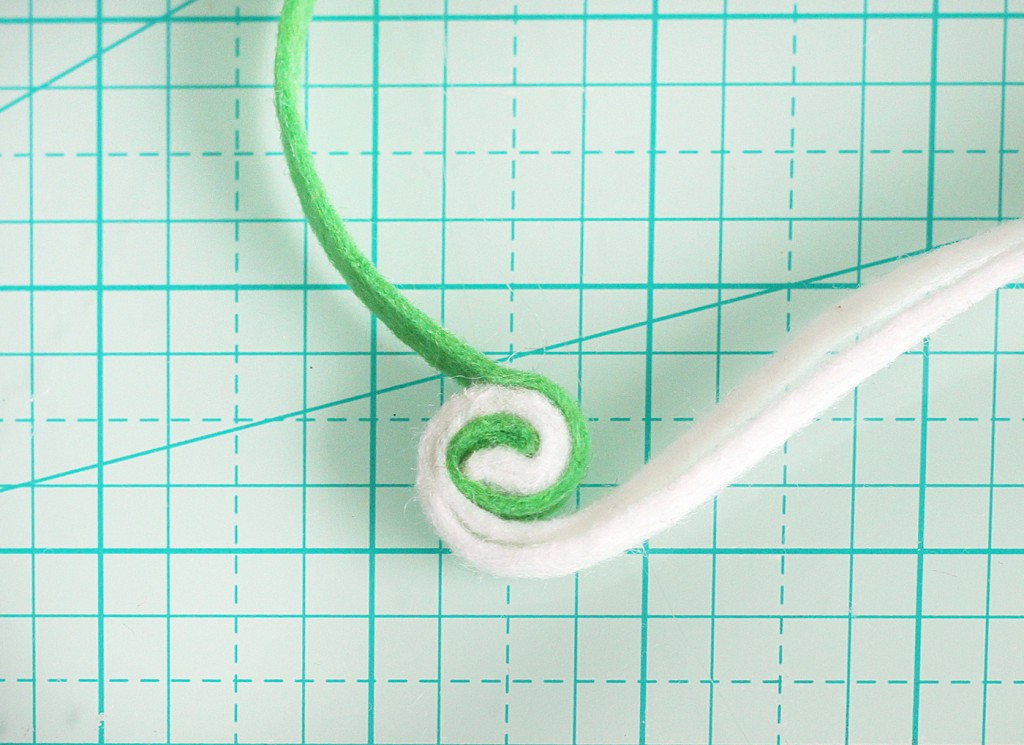 Keep rolling and gluing until the roll is about 1 inch across. The strips will be uneven at the end, and that's fine.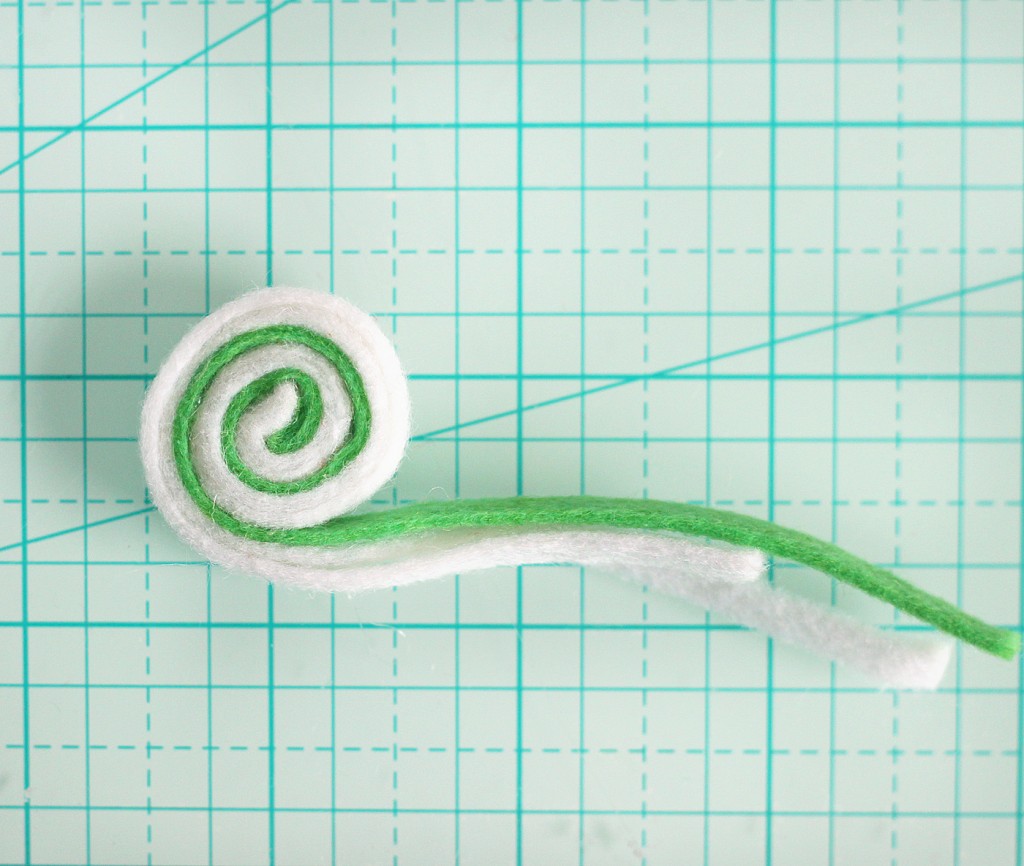 Cut off the excess, keeping the outermost white strip slightly longer than the other two strips. Give all three of the strips some final glue at the end. Keeping the outermost white strip a little longer makes it look more tapered instead of just stopping the swirl abruptly.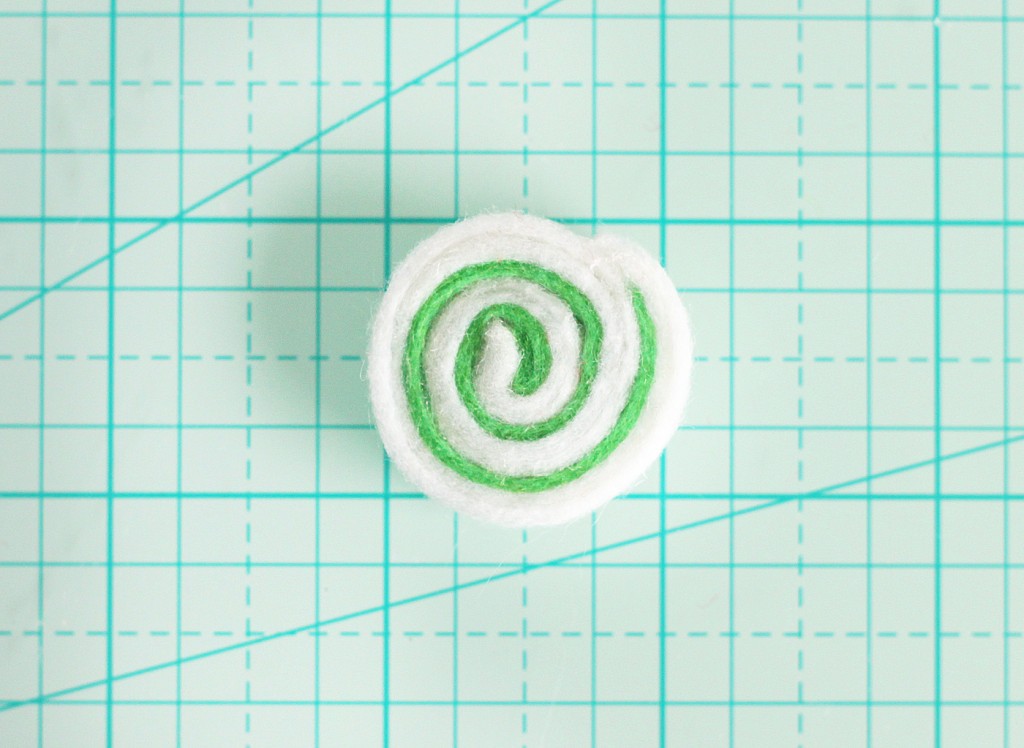 Use some pinking shears to cut both short ends of the rectangle. If you don't have pinking shears, that's totally fine. Just make some small zig-zag cuts with your scissors.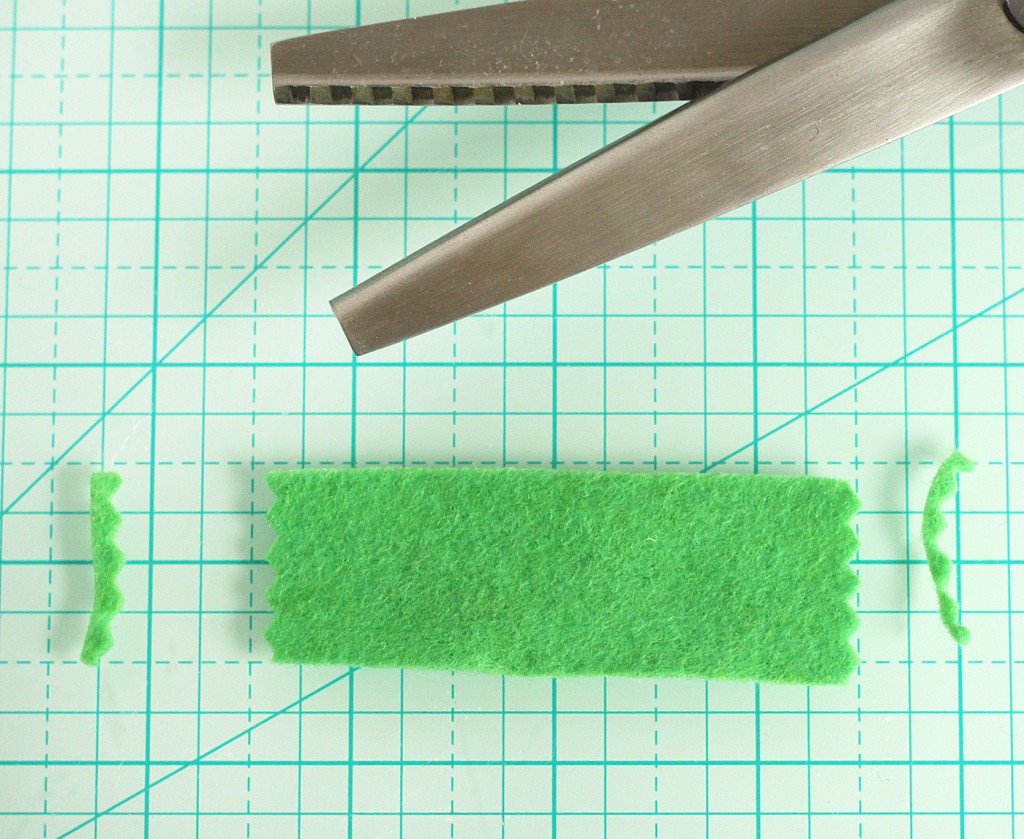 Pinch the rectangle in the middle to make a bow shape and hot glue it together.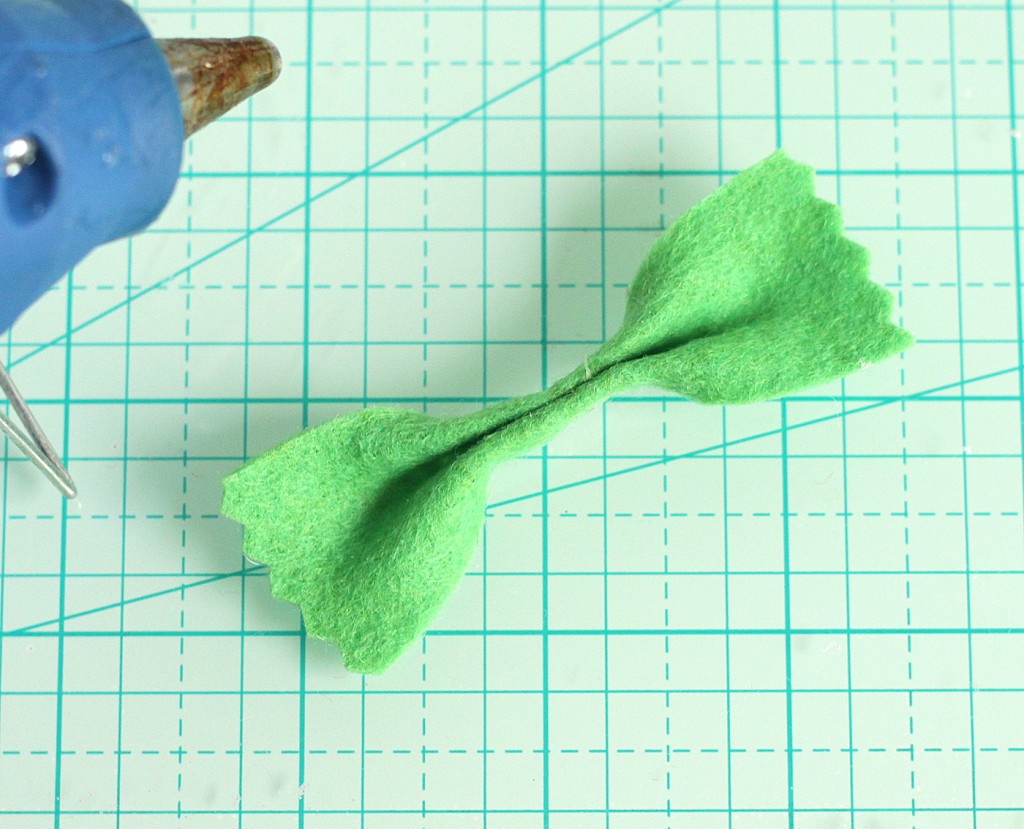 Hot glue the bow to the top of your clip. You can line the clip with some ribbon first, but I decided not to since it would be completely covered by the bow. Just be careful you don't glue the clip shut!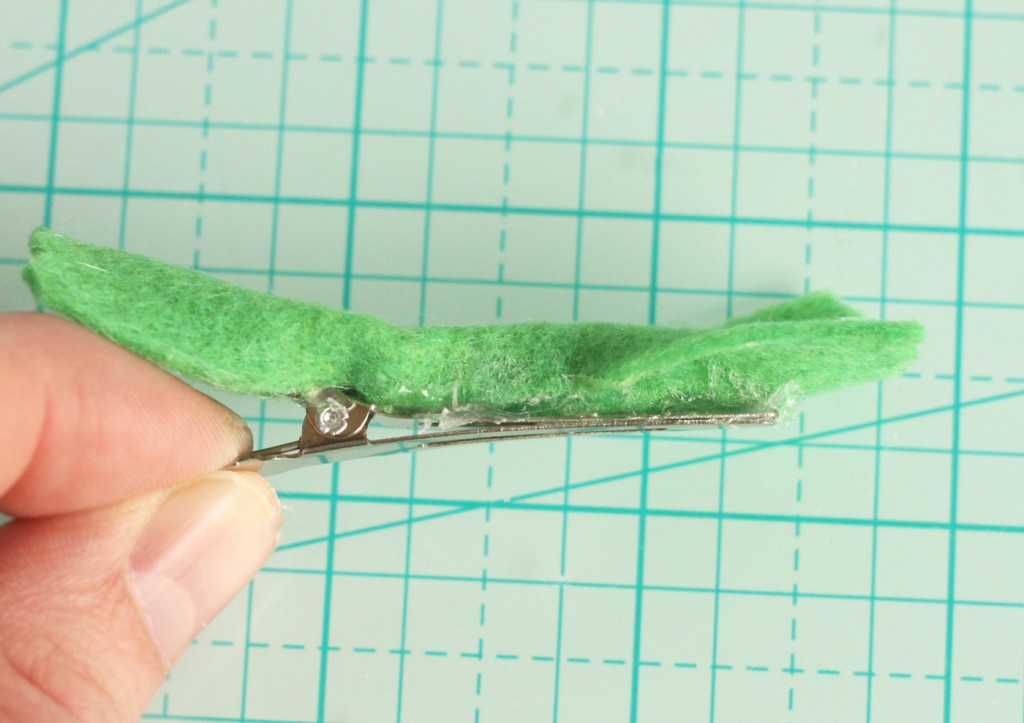 Glue the swirl to the top of the bow, and you're done!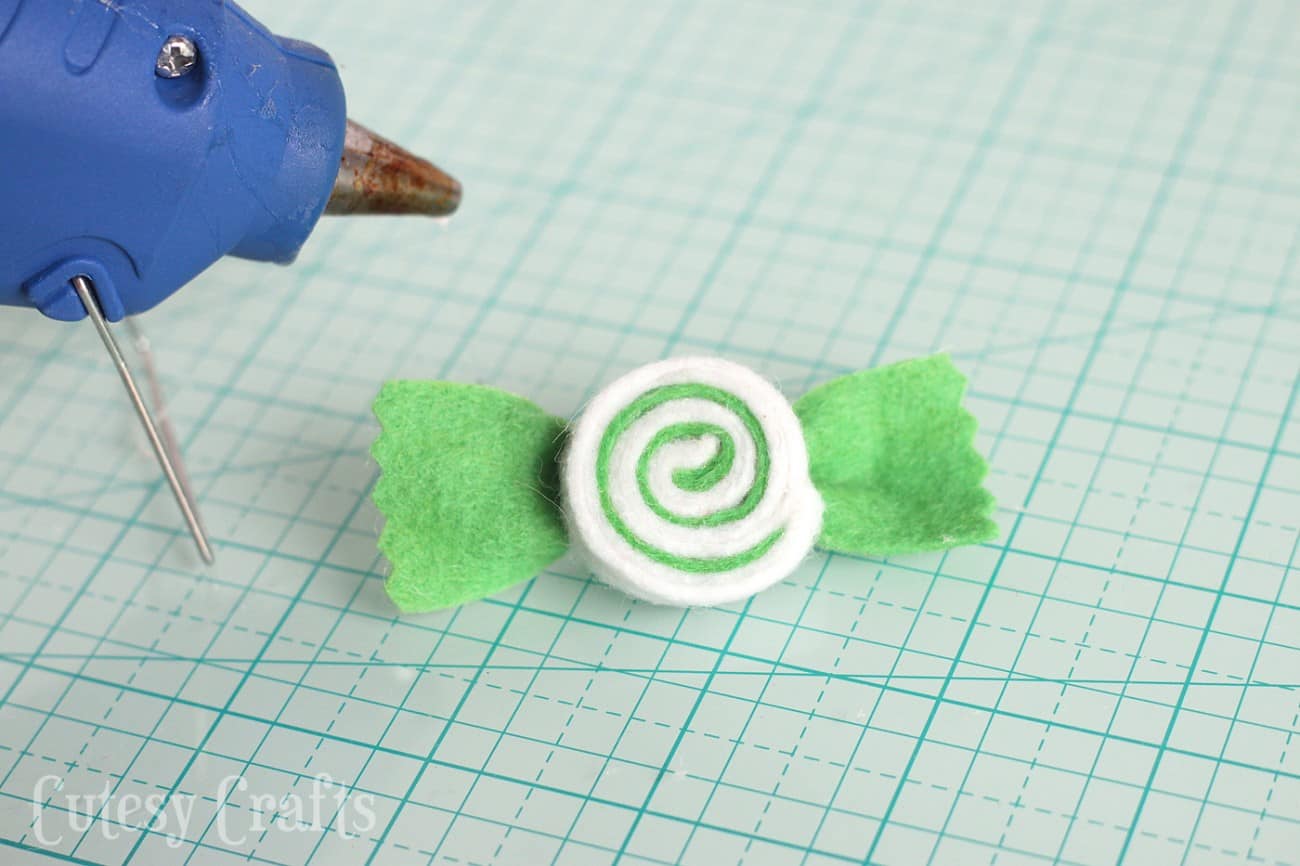 My girls begged to wear them as soon as they saw them! Such a fun accessory for them to wear this season!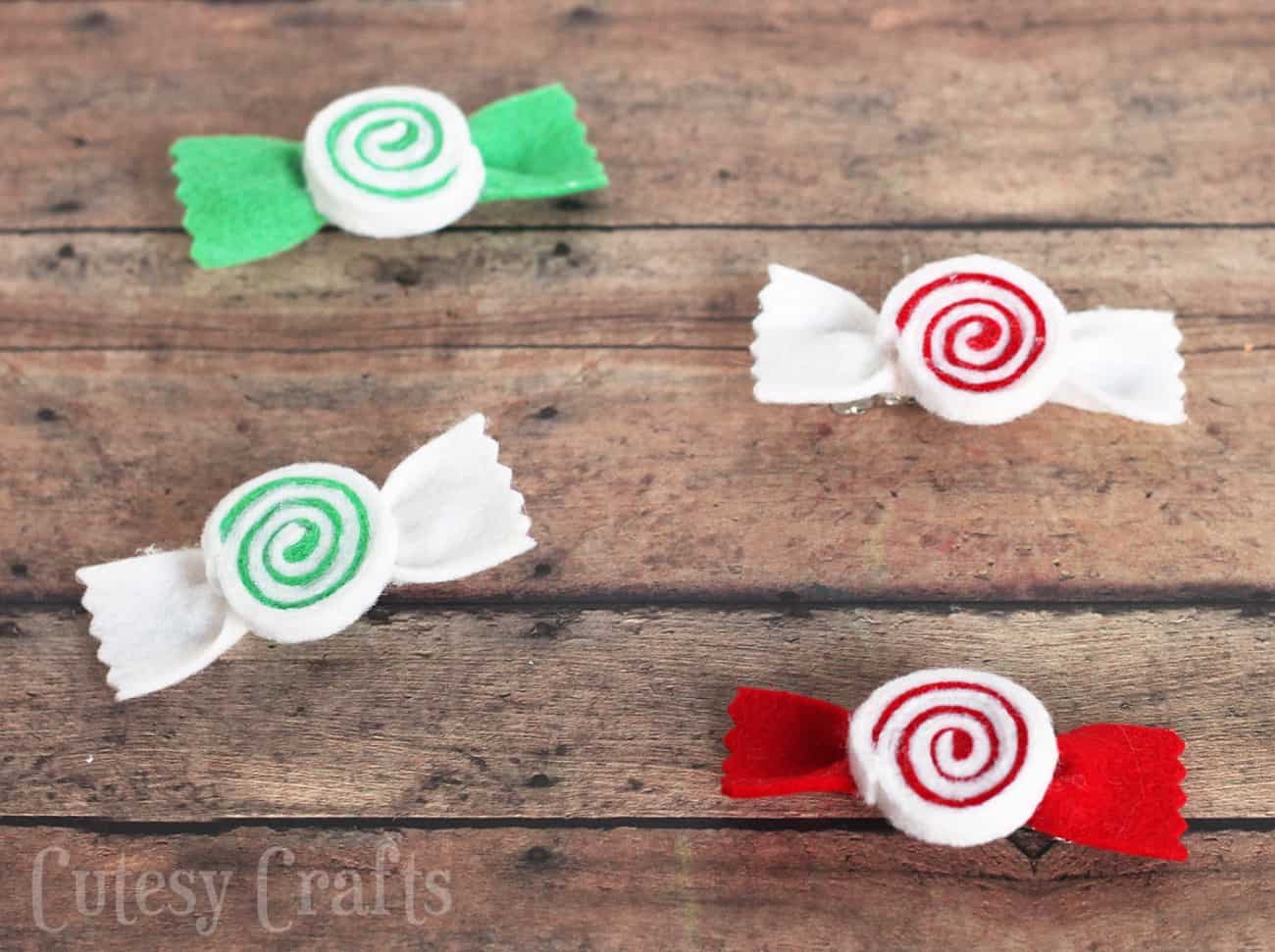 For more fun crafts like this, visit my blog, Cutesy Crafts.
If you like these Christmas hair bows, you're going to love this this felt holiday wreath: