Learn how to make felt mistletoe – this is so easy to make and so pretty for the holidays, and you can use it year after year!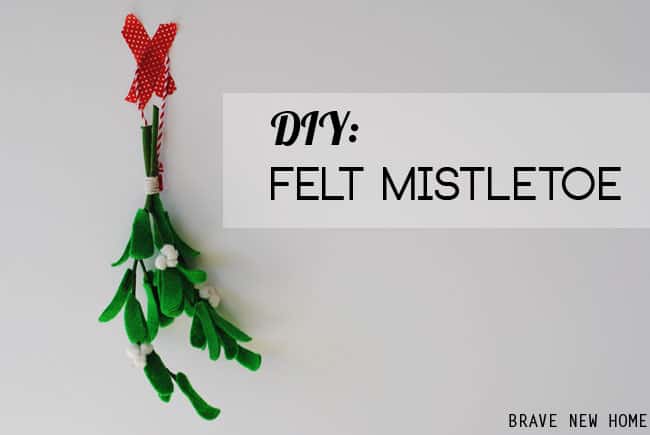 Hello!  I'm Jennifer from Brave New Home and today I'm sharing an easy felt mistletoe craft that can save you a few bucks each year if you usually purchase fresh mistletoe.
If you're serial crafter like me, it's very possible that you already have all the materials for this project already on hand (or in your backyard!)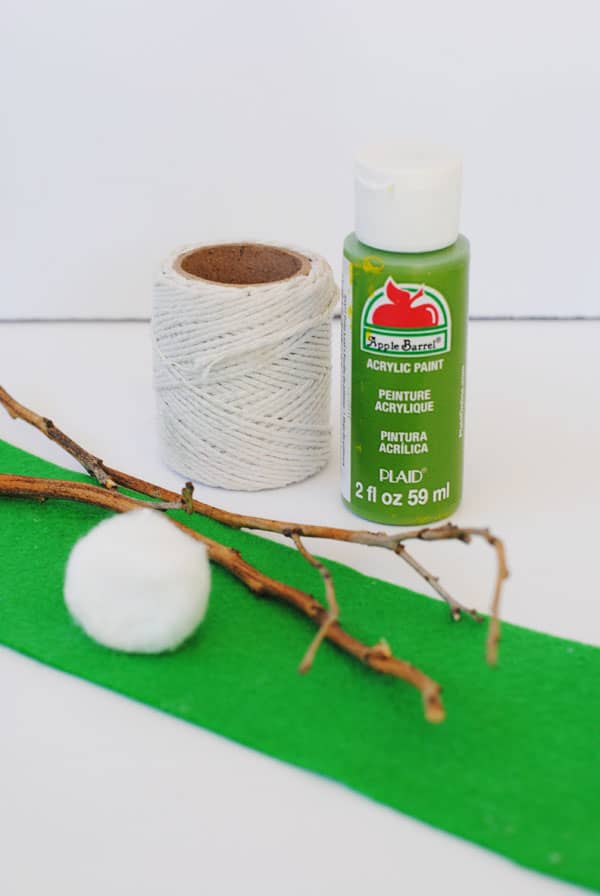 DIY Felt Mistletoe
You will need some green felt, a cotton ball (or small white pom poms), a few twigs, acrylic paint, string and a hot glue gun.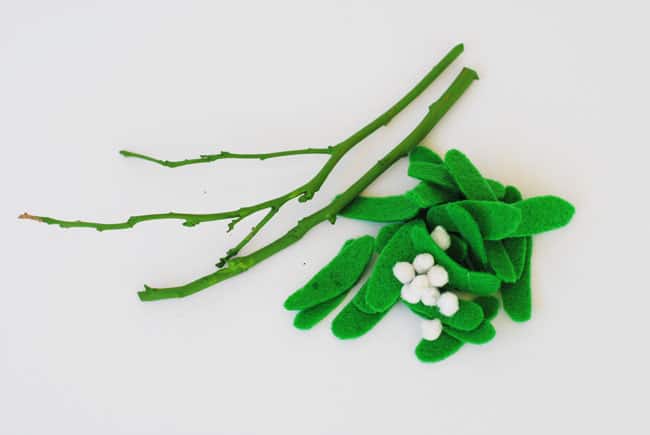 After trimming your twigs down, give them a coat of green paint to match your felt. Then cut out a bunch of felt leaves and make smaller cotton balls from your regular sized one.
Pull off a piece of cotton and roll it between your palms. I was able to make the nine small cotton balls for this project from a single cotton ball and I still had cotton left over if that gives you any idea about the amount of cotton to use for each small ball.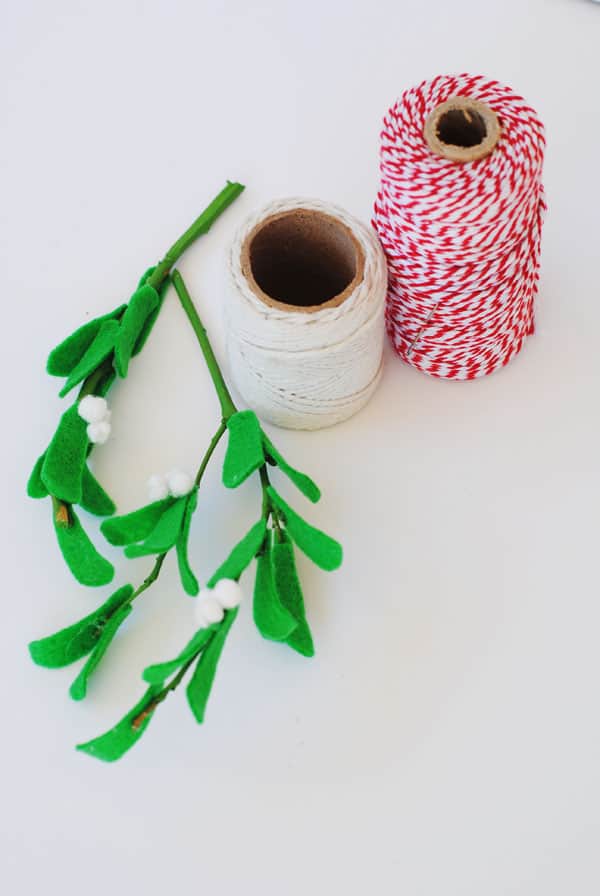 Hot glue your felt leaves to your twig taking cues from the natural shape of your twigs. Then hot glue the small cotton balls in sets of three. Use your fingers to roll the ends of the felt to give your leaves a more natural look.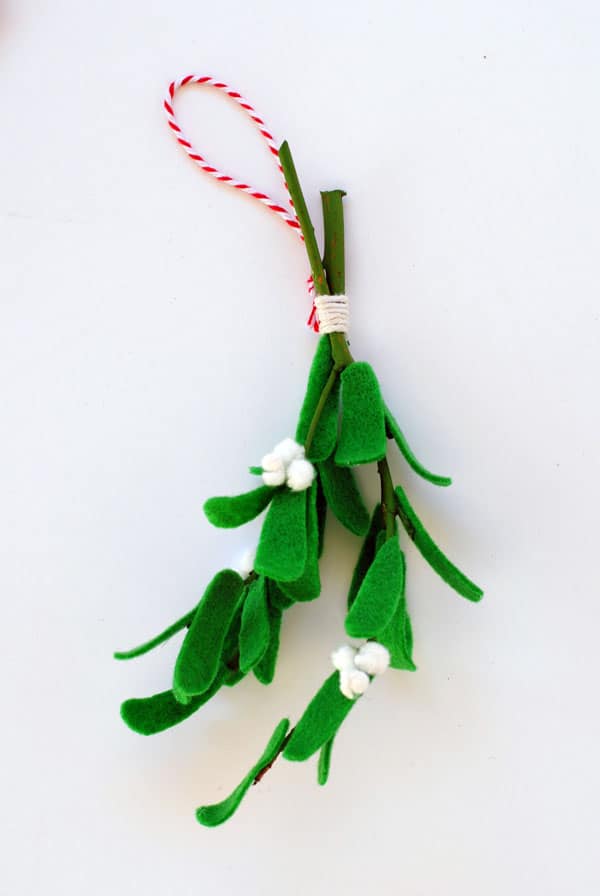 Hot glue your twigs together to hold them in place then tie them together with your string. I added some red and white bakers twine to hang my felt mistletoe, but if you don't have any you could easily take a red marker to your white string.
I've done it before, just make sure to let your string dry completely before you start to handle it or you'll get red ink everywhere!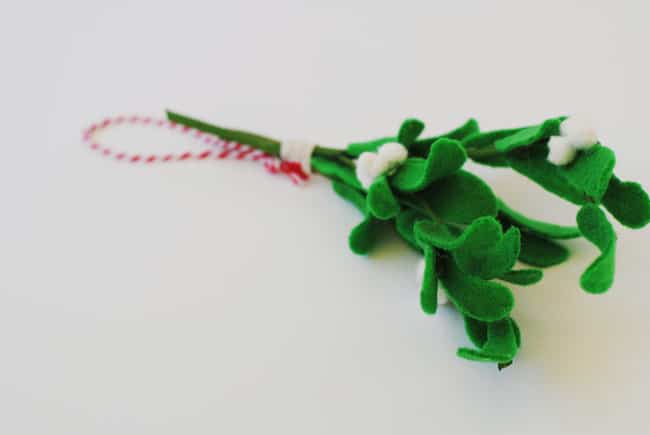 I've never decorated with mistletoe before (it always seems kind of expensive for something that won't last that long) so I'm extra excited to hang my faux version up this year.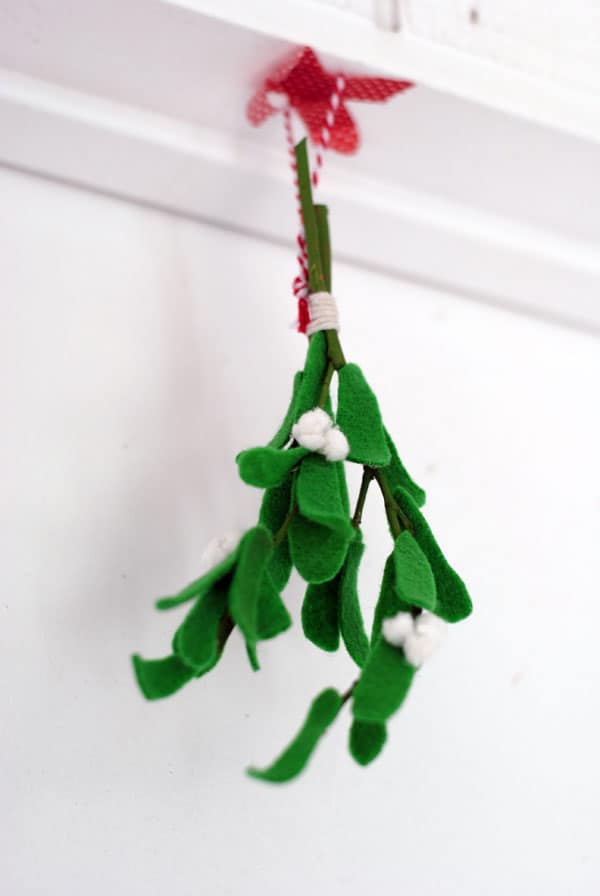 And I have the perfect door for it, too.
If you like this DIY mistletoe, you'll also like these nordic felted Christmas gnomes: