Does your pet dress up every Halloween? So does mine! If you want to make their costume this year, check out this collection of over 20 DIY pet costumes.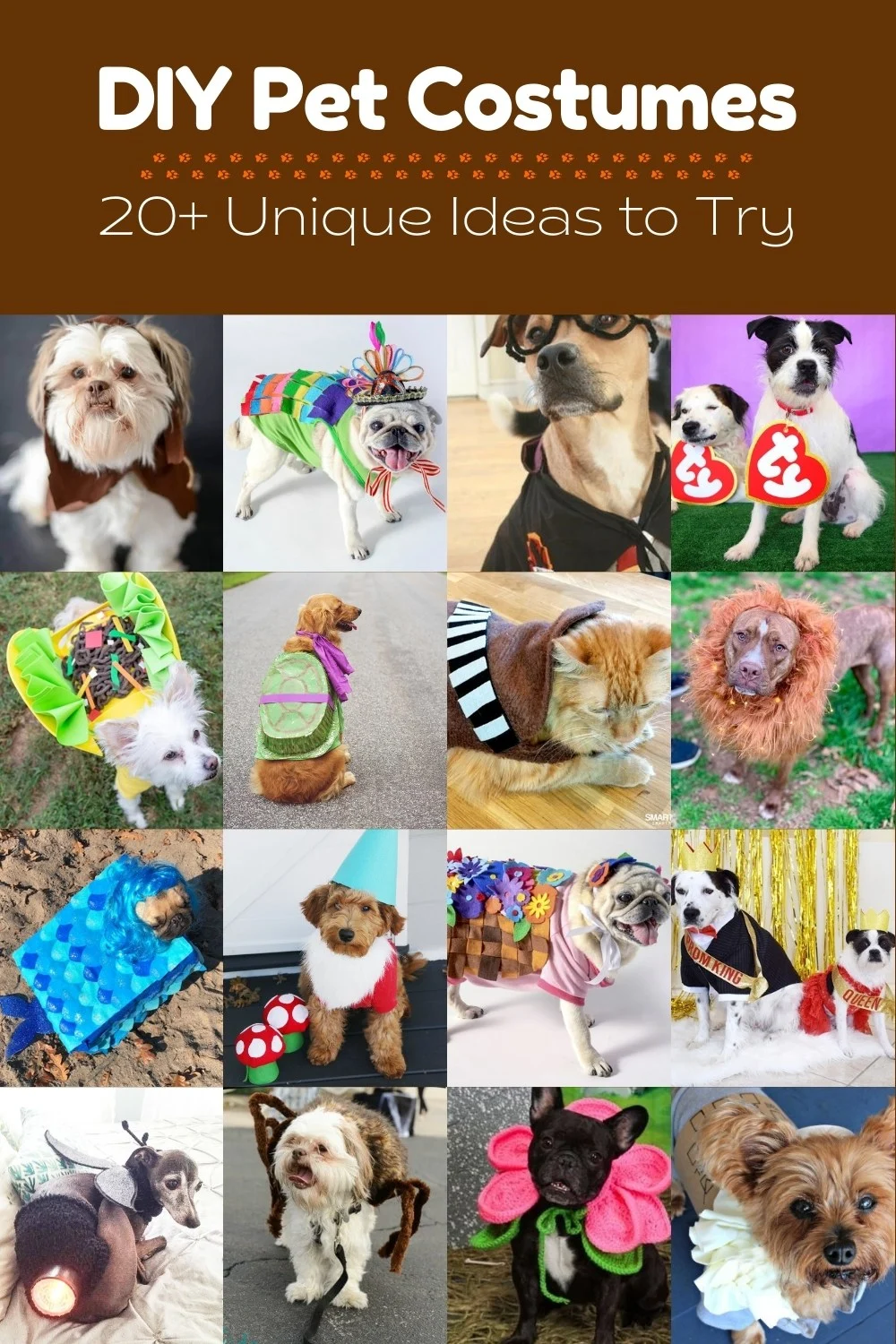 I have two dogs, and they like to dress up. Okay, let me strike that – I like to dress them up. But I can say at this point that my dogs are used to dressing up, because it's a requirement of living in my household. this year Roxie is going to be a mermaid and Yoshi is going to be a cowgirl.
I didn't make their costumes, but now I'm thinking I should have. There are so many cute options and I can make them be anything I want!
If you are thinking of making a costume for your little furry friend, here are 20+ unique DIY pet costumes you'll want to see. Scroll down to see them. Now tell me, what is your pet going to be this Halloween?
DIY Pet Costumes
If you would like to dress up your pet for Halloween this year, you are sure to find at least one idea here in this list of 20+ DIY pet costumes. There is something for big dogs, little dogs, owners who can't sew, and last minute costume makers.
---
If you enjoyed these DIY pet costumes for Halloween, I'd love for you to check out these other ideas: