Halloween was my favorite holiday when I was little! This collection of 75+ DIY kids Halloween costumes are so cute, you'll just have to make one. This is a great list that includes costumes for babies, girls, and boys.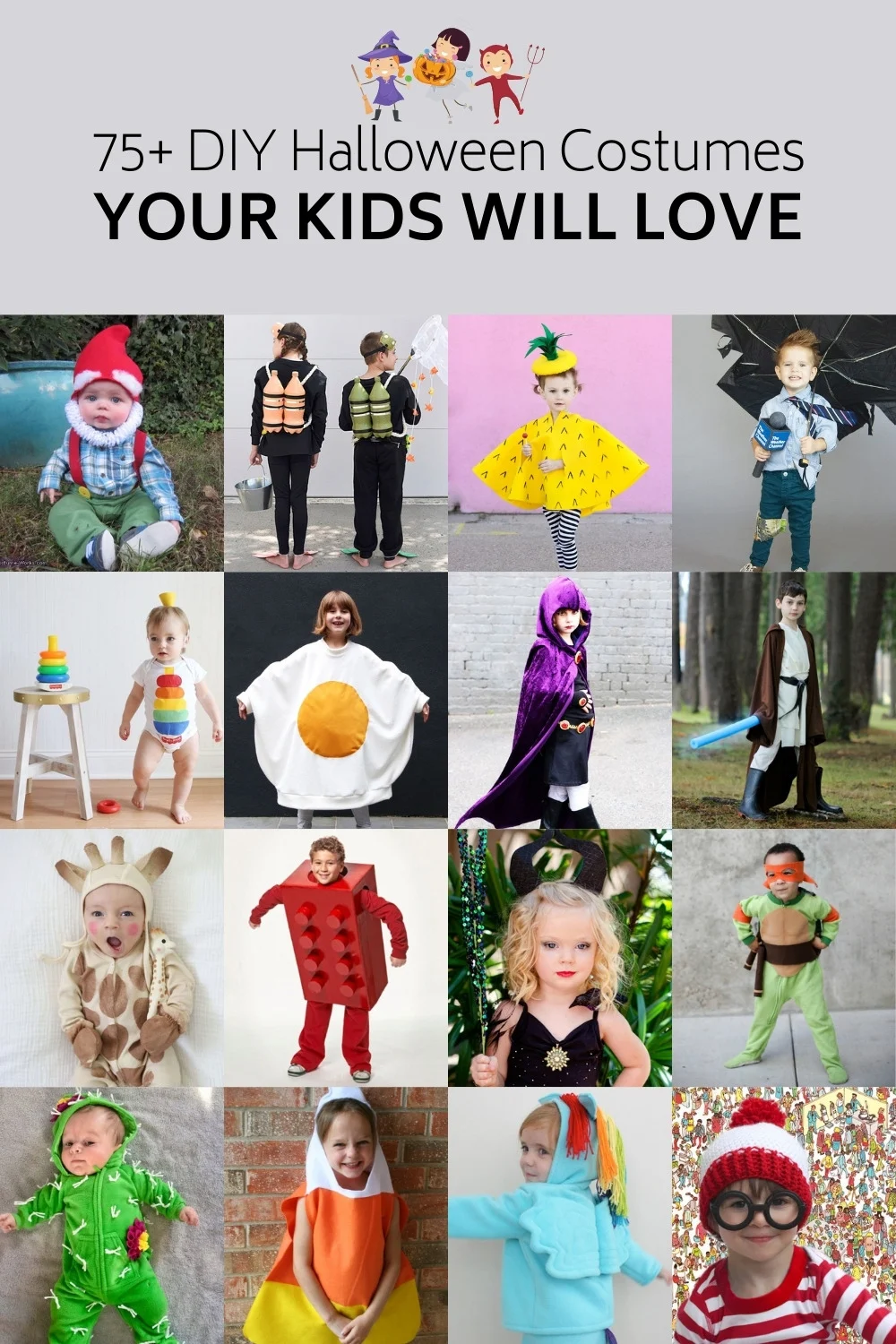 I think the whole reason to have a child is to dress him or her up for Halloween. KIDDING! But seriously, mini costumes are way cuter than those for adults, don't you think?
I particularly love the costumes that incorporate felt, hoodies, or part of a child's existing wardrobe because those materials are inexpensive and readily available. Plus you can make something at the last minute. And I don't know about you, but I'm a last minute person.
But I'll let you decide your favorite. I've put together a collection of over 75 DIY kids Halloween costumes for you to enjoy. What are your children going to be this Halloween?
DIY Kids Halloween Costumes
Whether you are looking for ideas for your baby, little girl or boy, you are sure to find something you love on this list of over 75 DIY kids Halloween costumes!
---
Did you enjoy this post? I'd love for you to check out these other Halloween ideas that kids will love: