If you want to decorate for Halloween without breaking the bank, get festive with one of these 25+ recycled Halloween crafts!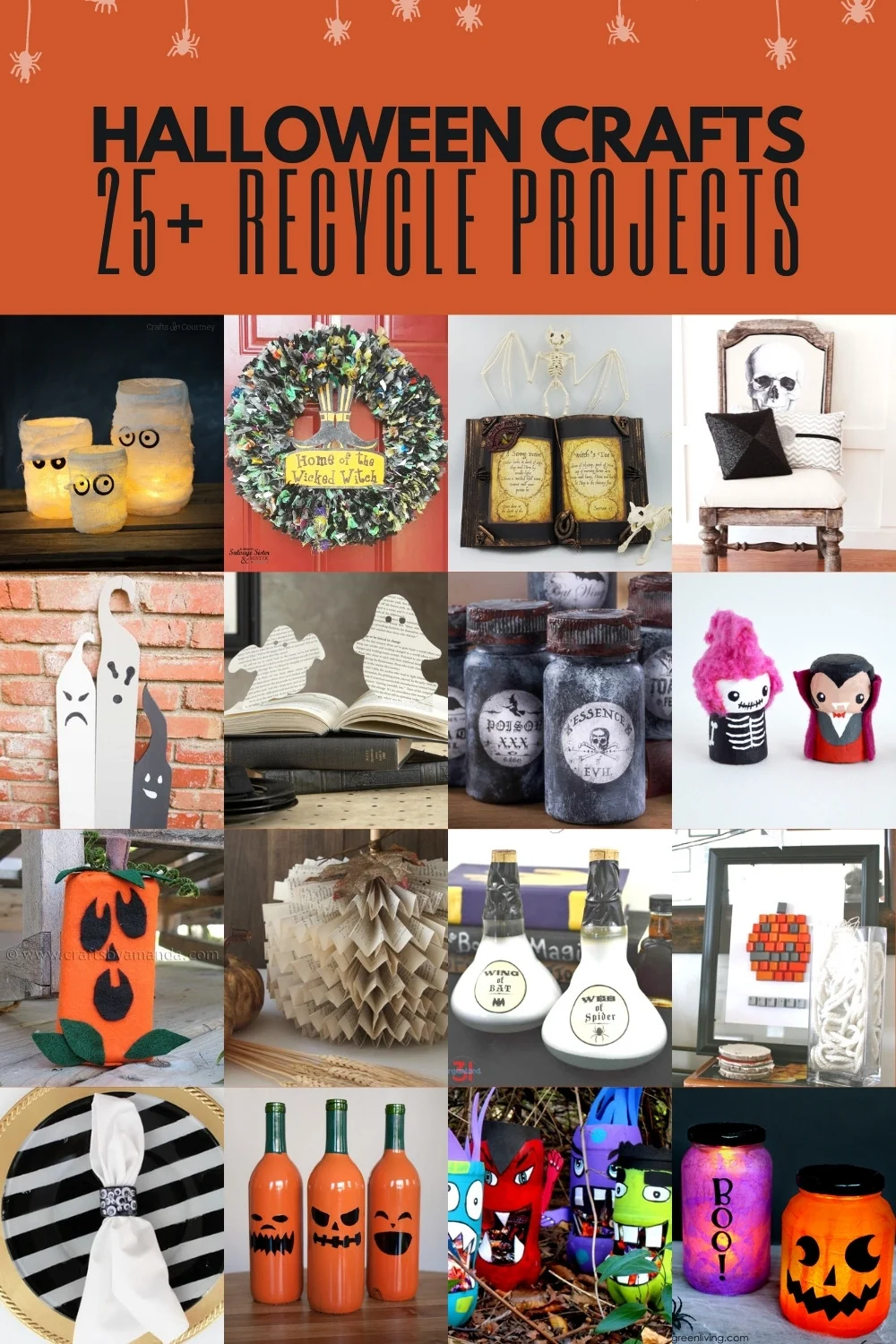 Halloween is a time for creativity, fun, and spooky decorations. And what better way to celebrate the season than by creating Halloween crafts using recycled materials?
Not only is recycling a great way to reduce waste and help the environment, but it can also be a fun and creative way to make unique Halloween decorations. Often times in some unusual shapes, depending on the surface you can dig up.
In this post I'm going to share with you some recycled Halloween crafts that you can make with items you you probably already have around your house. From old t-shirts to empty milk jugs, there are plenty of materials that can be repurposed to make some fun stuff for the holidays.
So, whether you're looking to decorate your home for a Halloween party or just want to add some spooky fun to your everyday decor, these recycled Halloween crafts are going to inspire you.
Get ready to raid your recycling bin and unleash your creativity to create some amazing and eco-friendly Halloween projects! Check out the list of projects below and let me know your favorite in the comments.
Recycled Halloween Crafts
Use this collection of over 25 great recycled Halloween craft ideas to add a festive touch to your décor without breaking the bank.
---
If you enjoyed these cute Halloween recycled projects, I'd love for you to check out these other ideas: