Learn how to make pretty felt Christmas ornaments to decorate your tree. Great ideas for a variety of festive styles, and kids will love to help too!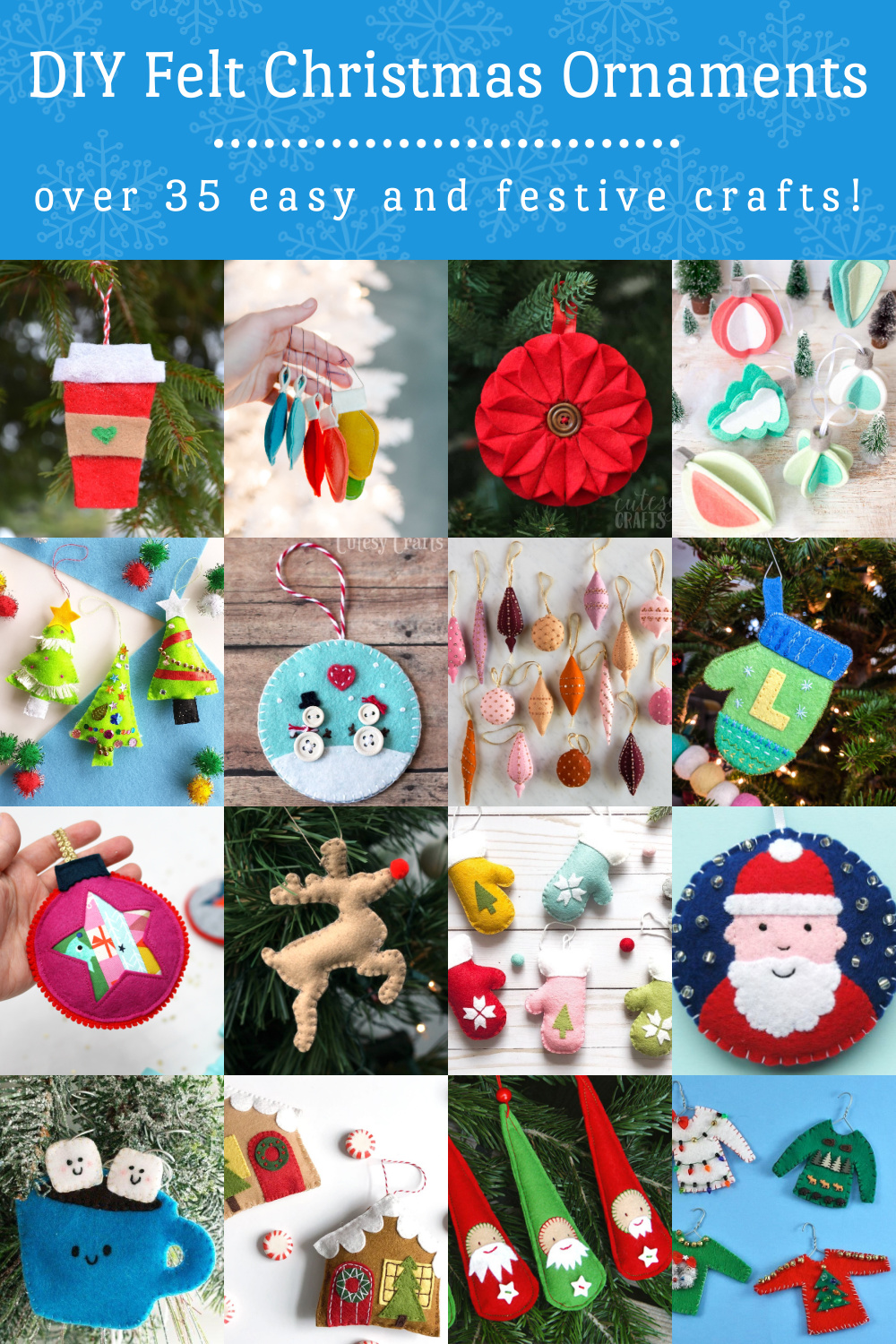 What do I love about Christmas? So many things. I love the lights . . . the sweet treats . . . and of course, the Christmas crafts. I'm sure you know what I'm talking about when I say that the holidays get me into the creative spirit.
So much so that one thing I always like to do – if I can find the time – is to make a themed tree. One year I made a Star Wars Christmas tree. Then there was the ugly sweater themed tree! Then finally, I burned all the wood slice ornaments for a rustic farmhouse style tree. I have so much fun with it!
One of my favorite mediums to work with during the holiday season is felt sheets. If you've never crafted with felt before, it's not just a kids' craft supply. Felt is great for making more "mature" projects, like felt Christmas ornaments! Some of the most beautiful ornaments I've ever seen haven't been glass – they've been felt.
If you love the idea of handmade Christmas ornaments and/or or a themed tree, I've got some ideas for you with felt. Can you imagine an entire Christmas tree covered with little felt gnomes? Or cute felt gingerbread homes? Because I can!
Not all of these projects are sewn with a machine (or even sewn at all). So if you don't have a sewing machine, don't let it keep you from checking out these felt Christmas ornaments. I'd love for you to look at this collection and let me know which are your favorites!
Also let me know if there is a felt ornament that you like to make that I don't have on this list. Happy crafting and happy holidays – now scroll down to get the ideas!
Felt Christmas Ornaments
If you're looking for a way to personalize your Christmas tree this year, I have the perfect ideas for you. These tutorials show how to make simple felt Christmas ornaments that will do just the trick!
---
If you enjoyed these felt Christmas ornaments, I hope you'll enjoy these other cute holiday projects: