If you love autumn as much as I do, check out these 30 FREE fall crochet patterns. There is definitely something that will tickle your fall fancy!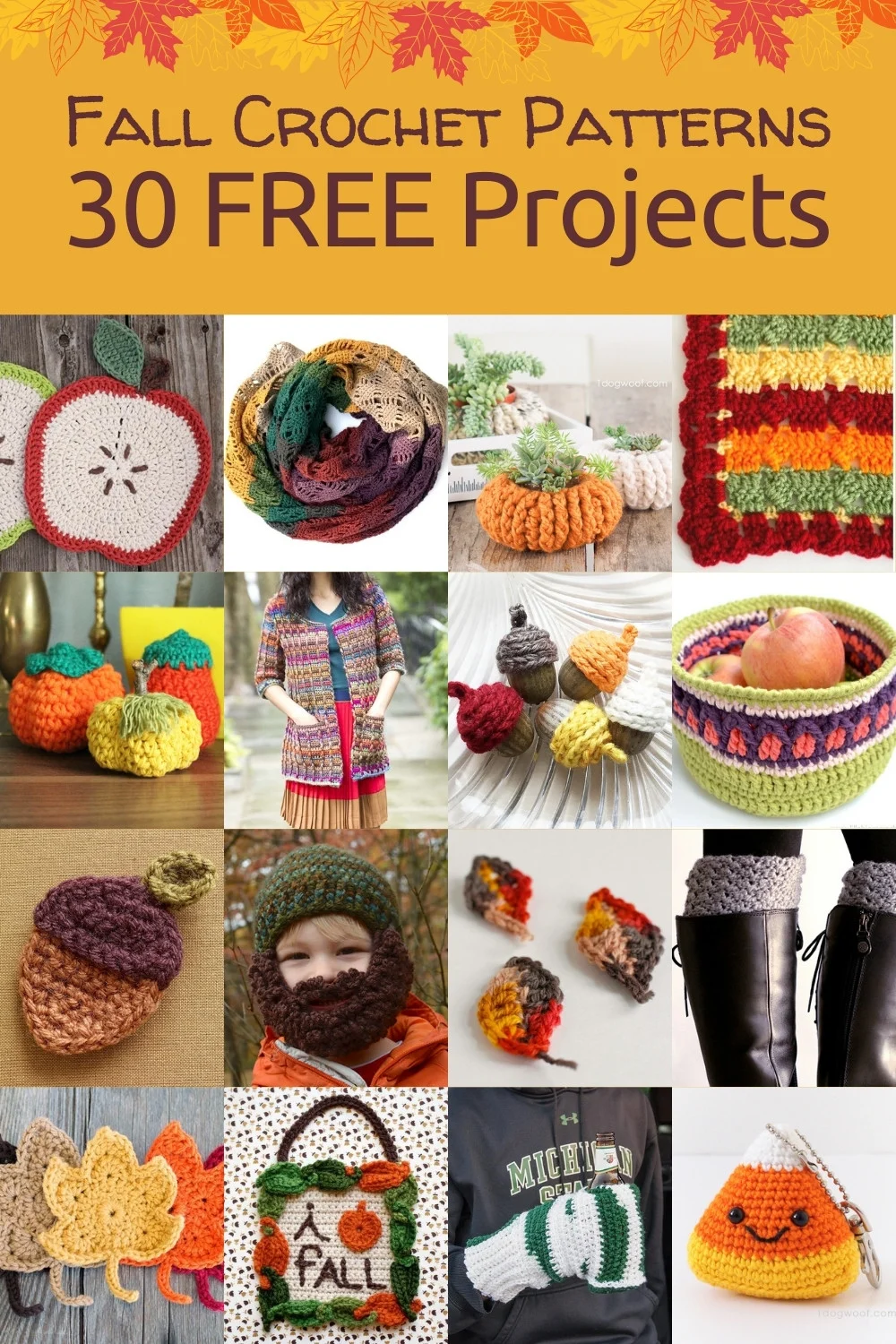 Okay, so don't laugh at me – but I've been knitting for 29 years, and I really want to learn to crochet. I've had a class and then a few other people teach me, and I still can't seem to get it. Doesn't anyone else know what I'm talking about or have you had this experience?
For some reason the hook in one hand just confuses me! But this fall I am determined to learn to crochet. I decided to find a few fall crochet patterns that I'd be interested in trying and here they are
All cute, all awesomely autumn. So I have a question for you experienced crocheters . . . which one should I try first? Let me know!
(PS – check out our yarn weights guide which comes in handy for both knit and crochet).
Fall Crochet Patterns
Get in the spirit of the fall season with one of these fall crochet patterns. There is something for every skill level!
---
If you love these free crochet patterns for autumn, you'll like these other posts too. Check them out by clicking below: