Bring out your child's inner sculptor with one of these 30 clay crafts for kids. There is something for kids of all ages!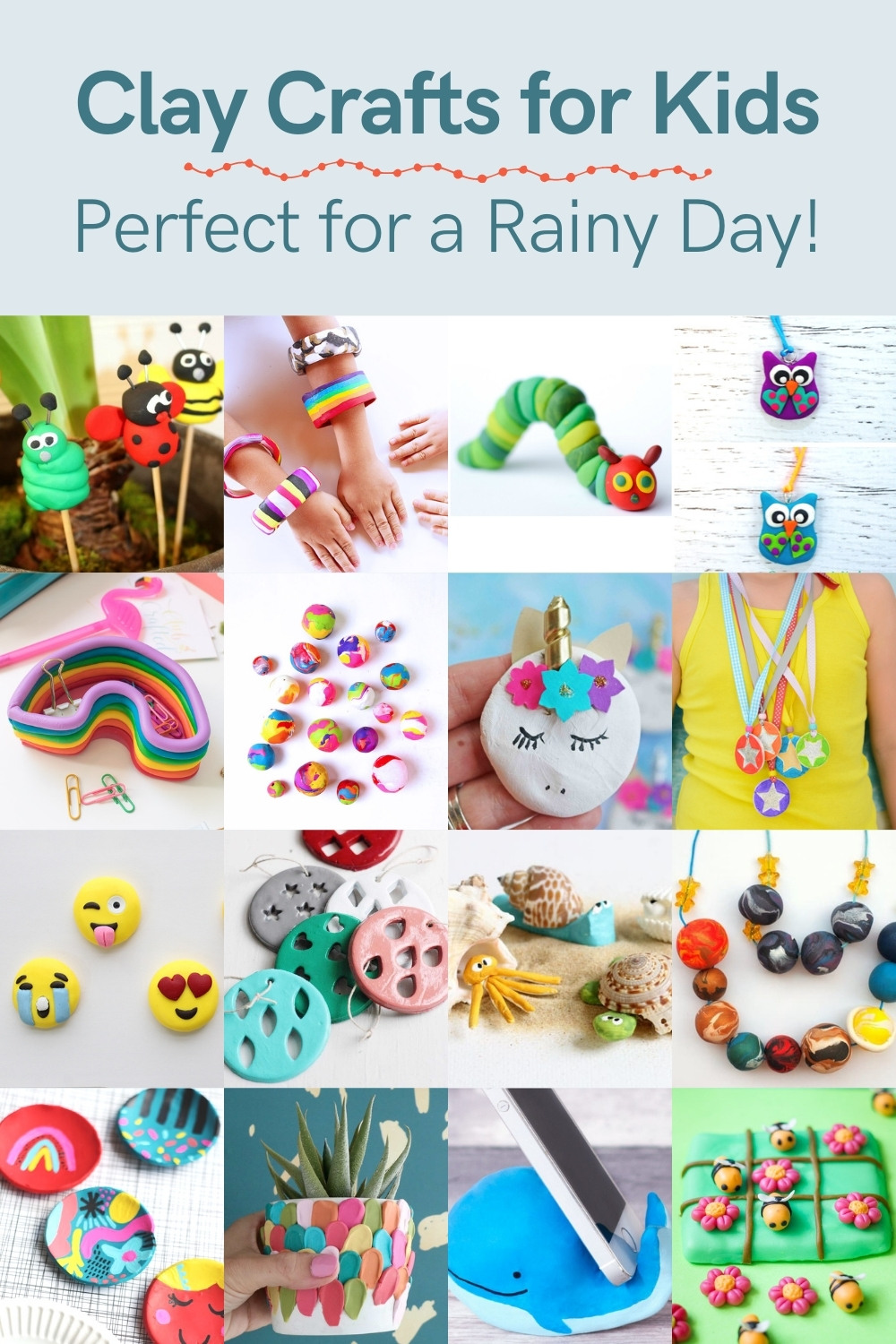 Everyone has fond memories of playing with play dough as a child. However, there comes a time when you should probably upgrade to a different type of modeling clay. There are so many fun crafts and activities that you can do with your kids using clay.
Many of these fun projects can't be accomplished using play dough because it cracks when it air dries. If you want to keep your creations, you are going to need to switch to a different type of modeling clay.
Types of Modeling Clay for Kids
Oil Based Modeling Clay
Oil based clay is great to play with because it stays soft and malleable. It comes in a lot of colors and can be mixed to make more colors. It also doesn't stick to hands, tables, hair and so on. However, it shouldn't be used for the clay crafts listed below because it doesn't harden.
Air Dry Clay
Air dry clay is exactly what it sounds like—it hardens by letting it sit. No heat is needed to set this type of clay. So if you are looking to not use your oven, this may be your best bet. Unlike playdough, it doesn't crack as it dries. However, it does shrink slightly as it sets.
Polymer Clay
Polymer clay doesn't actually contain clay, but can be used for many modeling clay purposes as it is very similar. Unlike air dry clay, polymer clay needs to be heated to harden. This can be good if you want to work on something over a long period of time. It can sit out and won't harden like air dry clay. Plus, there isn't any shrinkage as it sets.
The best clay for kids to make the following projects would be either air dry or polymer clay. It just depends on your preference. Now that you know what to use, you really need to check out these 30 fun clay crafts for kids. They would also be fun for adults!
Clay Crafts for Kids
Looking for something to do on a rainy day? Keep the kids busy with one of these fun clay crafts for kids. There is something for everyone on this list!
---
Which of these clay crafts for kids do you think you will try first? Let me know in the comments! I'd also love for you to check out the following posts: