Learn how to make a polymer clay necklace for kids featuring hand drawn pictures! Kids will have fun drawing, stringing, and wearing these.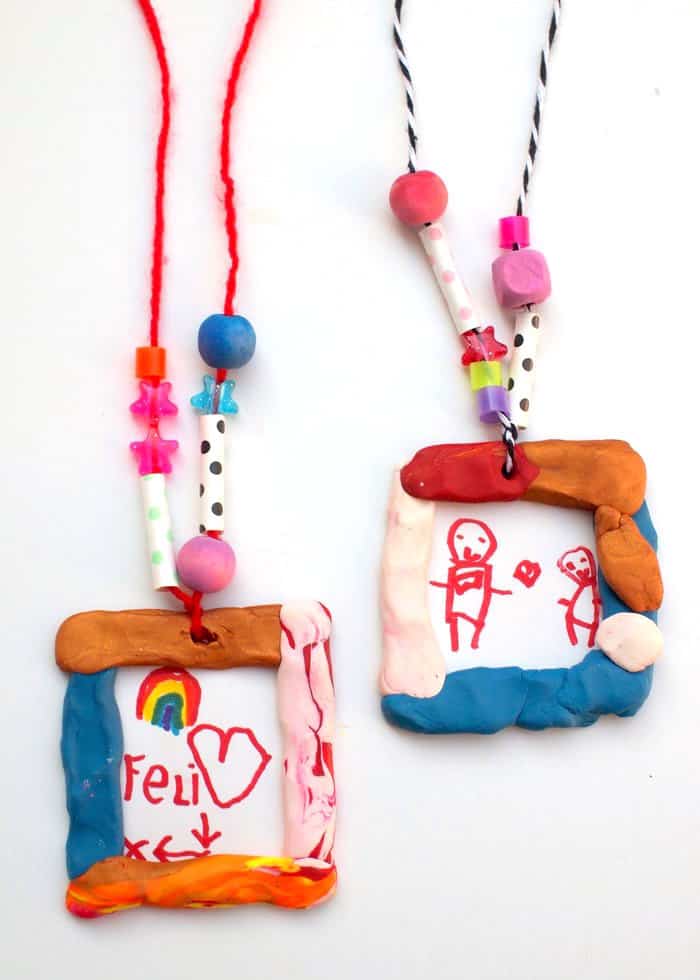 Are you looking for a kids' project that's sweet and unique? This is one of those clay crafts for kids that the whole family will love making! Hi! It's Leslie from Pink Stripey Socks.
Today I'm sharing a really easy idea for making clay portrait pendant necklaces. Aren't they fabulous? They're such a special way to showcase kids' sweet artwork. Plus, they make great handmade gifts (like for Mother's Day) too!
Clay Necklaces for Kids
Here are the materials you'll need:
Sculpey Clay
Skewer
Page Protector
Thick paper or Cardstock
Tacky Glue
Markers
Scissors
Pencil
Ruler
String
Beads
Aluminium Foil
Baking dish
Directions: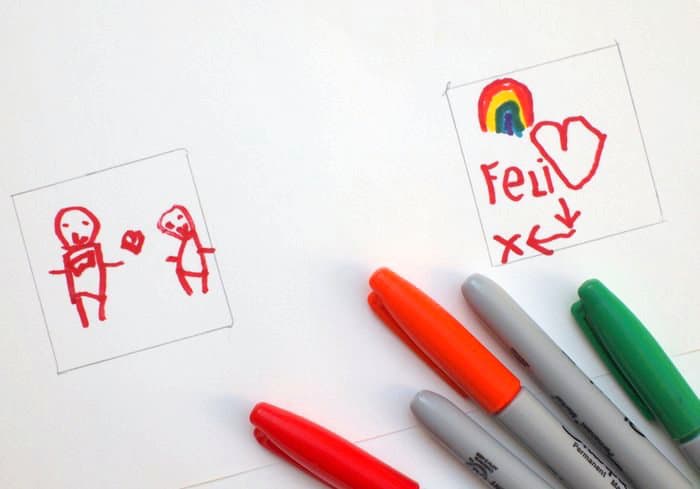 Step 1: Draw out a square shape onto a piece of cardstock.
Step 2: Use markers to draw inside the square.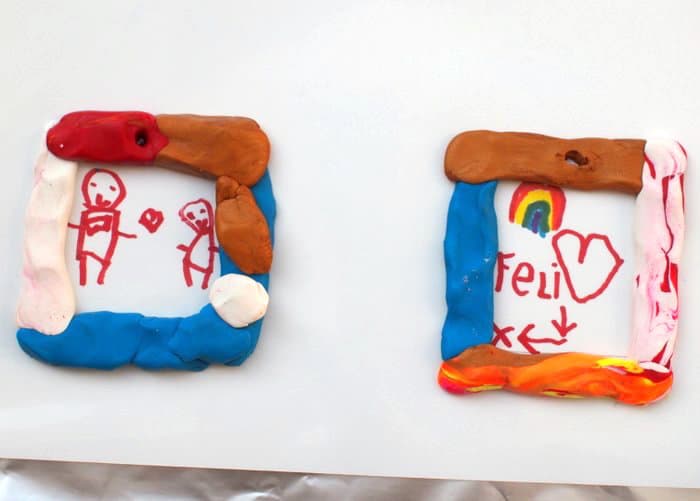 Step 3: Place your paper/cardstock inside a plastic page protector. Using your Sculpey clay, design frames to go around your artwork. Use a skewer to pierce a hole through the frame. (Make sure the hole is big enough for your string to go through!)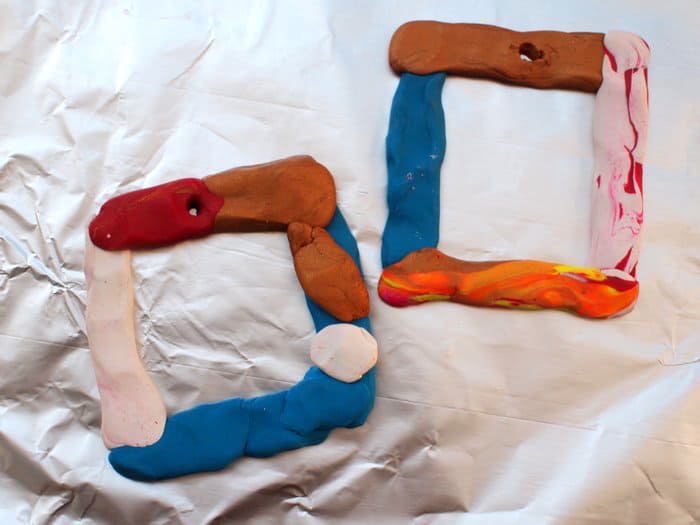 Step 4: Carefully peel off the frame and place it on top of an aluminum foil covered baking dish.
Step 5: Bake the clay frame according to package instructions.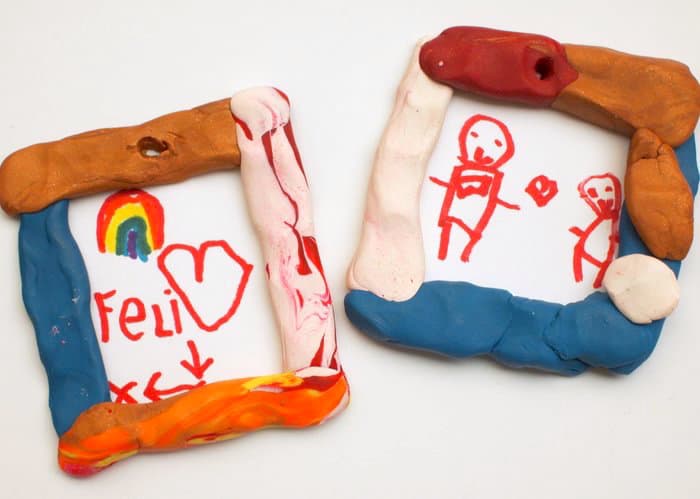 Step 6: Cut out your artwork. (Note: Leave some space around your artwork when you cut it out. Then you'll ensure that your artwork glues on nicely to the frame.) Use tacky glue to adhere your artwork to the back of your clay frame.
Step 7: Put a string through your pendant and add beads for some extra sparkle! (Optional: Or, just glue on magnets to the back to turn them into cute fridge magnets.)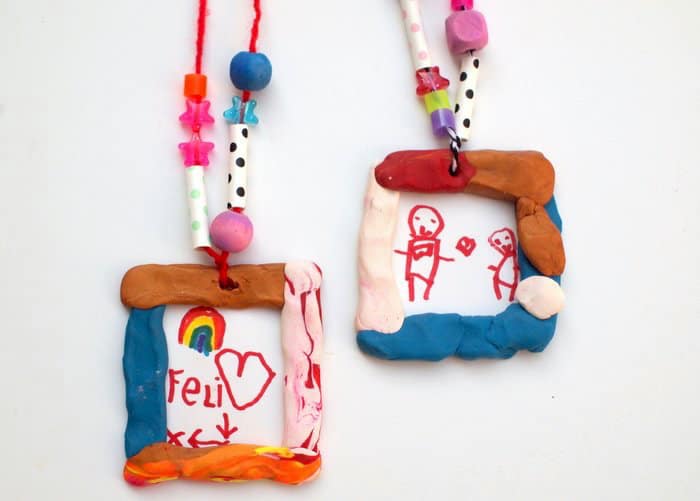 I love the ones that my son made and hope you have a fun time making these with the littles too! Check out my blog, Pink Stripey Socks for more easy crafts like this polymer clay necklace for kids. I'd also love for you to check out these other ideas. Happy making, friends!