Do you love working with polymer clay? Do you love jewelry? Then you should try to make a clay necklace! Here are 20 ideas you'll love.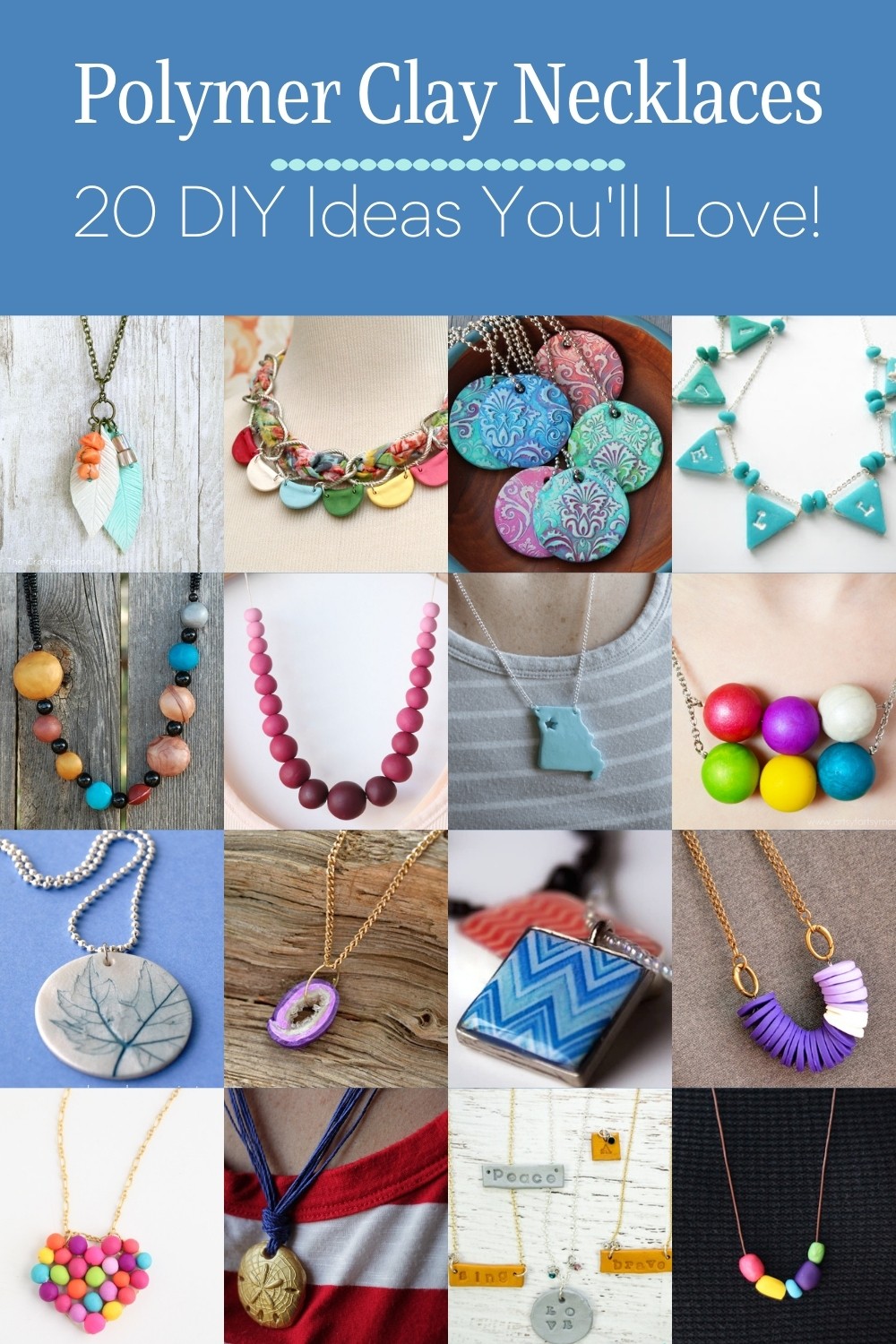 Once upon a time I bought a ton of clay with the intention of doing some amazing clay crafts. Going through my craft stash recently made me think that it's finally the right time to finish what I set out to do: but where to start?
Necklaces are one of my favorite things to make in general, so that seems like a reasonable place to start with clay. To get my creative juices flowing, I looked up some necklace project ideas, and I wanted to share my research with you. People are doing some amazing jewelry pieces with clay!
To show you what I'm talking about, just scroll down. I'm having a hard time deciding . . . which clay necklace would you make first?
Polymer Clay Necklaces
Polymer clay is easy and fun to work with in any DIY project, and I particularly love using it in jewelry crafts. These 20 polymer clay necklace ideas show just how versatile clay can be!
---
If you've got clay, we've got lots of ideas! Here they are – both for kids and adults. Check out these posts: