Keep your kids engaged for hours with over 30 paper bag crafts for kids. You'll find fun new puppet ideas, stuffed bag crafts and even a musical instrument!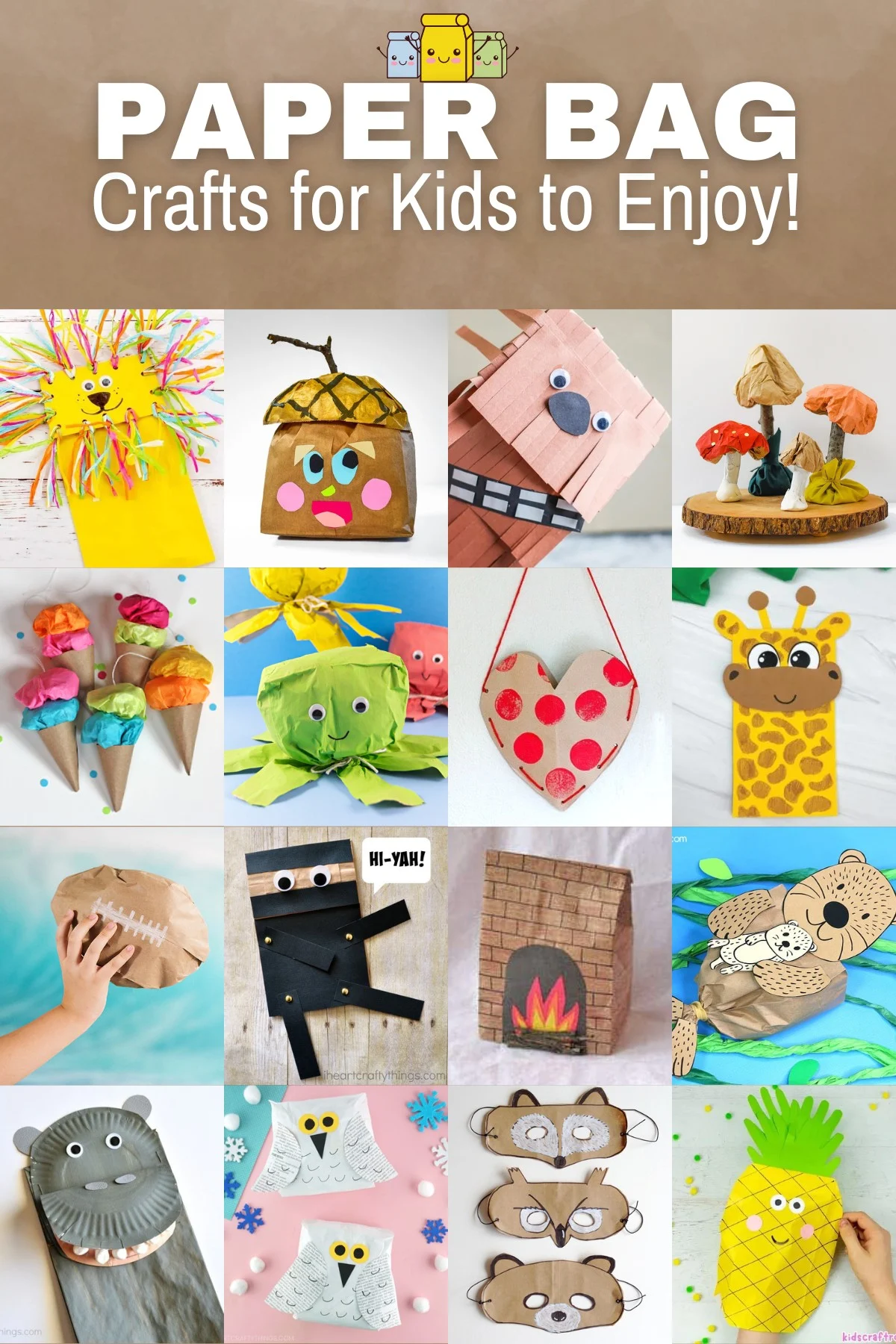 Paper bags can be found in almost every household. Whether you have kid's lunch bags, grocery bags, gift bags or retail shopping bags, there are definitely a ton of great craft ideas that you can make with them!
I'm sure you remember covering your school books using brown bags. And maybe you're kids have made a puppet or two using a lunch bag, but I'm about to show you just how much fun these recycling bin staples can be for kids.
I've collected over 30 ideas and divided them into two sections. First you will find 12 adorable puppets your kids have probably not seen before. Then there are 20 other creative ideas that use various types of paper bags. These will add up to hours and hours of fun for your kids. Go ahead and take a look…
Paper Bag Crafts for Kids
Whether you want to use up your bags from the grocery store or create fun new puppets, you will find some awesome ideas on this list!
---
Did you enjoy this list of paper bag crafts for kids? Then you should definitely check out these other fun kid crafts you can make using recyclable items: