Looking for a way to celebrate a patriotic holiday, American Eagle Day. or National Save the Eagles Day? Try some of these fun eagle crafts for kids!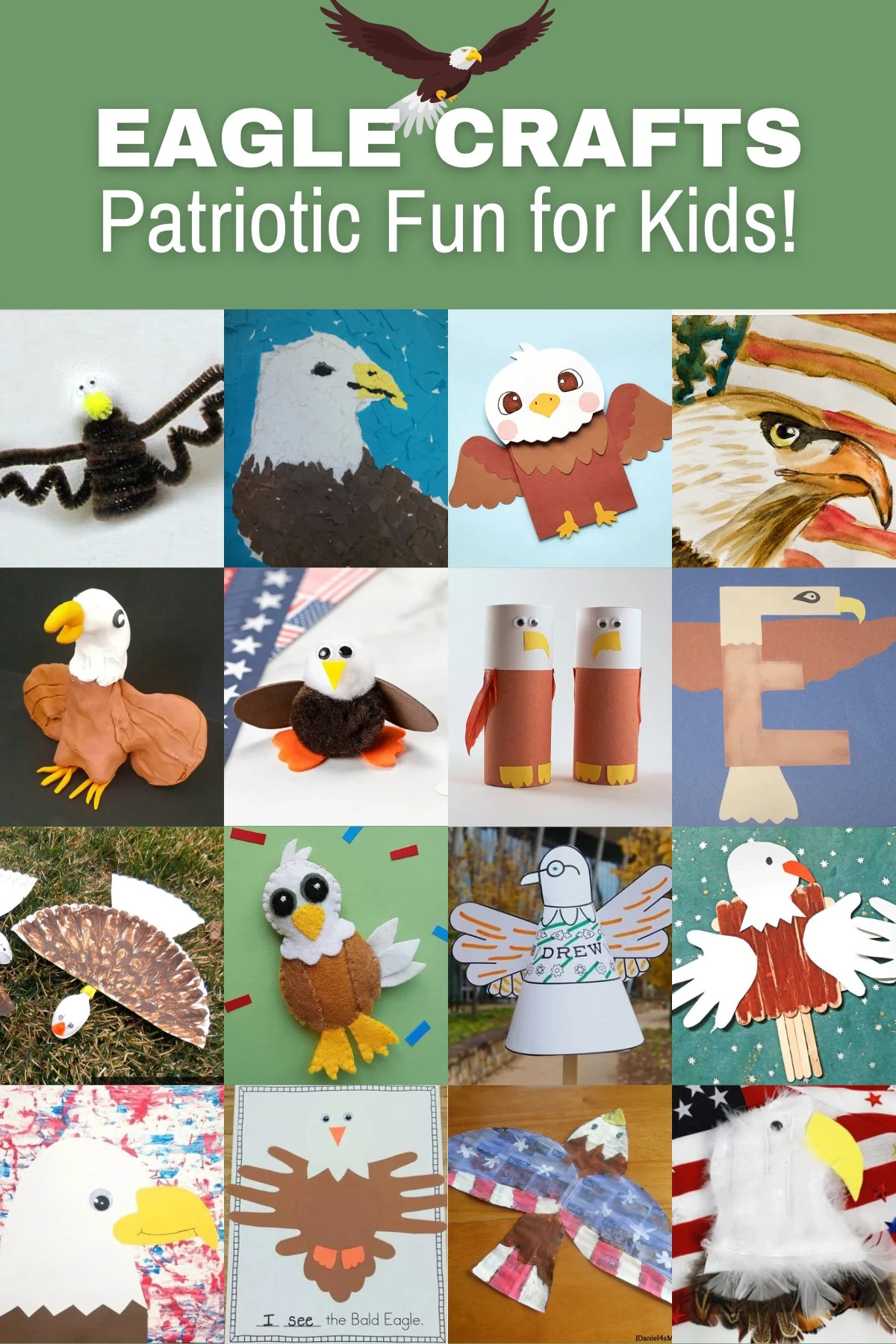 Ever since the bald eagle was made part of the Great Seal of the United States in 1782, it has been considered a national patriotic symbol.
This means that the bald eagle is right up there with the US flag, The Star-Spangled Banner, and the Pledge of Allegiance as a symbol of the United States of America!
In addition to celebrating the bald eagle on patriotic holidays like President's Day, the Fourth of July or Memorial Day, it has its own holiday – American Eagle Day. This takes place every year on June 20 which is the day it was added to the Seal of the US.
There is also a National Save the Eagles Day on January 10. This is a day to raise awareness about eagles and the efforts to prevent their extinction.
With so many days to celebrate the bald eagle, you definitely need a lot of fun eagle crafts for kids to make! I've collected 25 of these crafts for kids of all ages in a list below.
Learn more about the eagle and have fun creating at the same time. Check out the craft list below and let me know what you think in the comments!
Eagle Crafts
Kids can learn about the bald eagle and have some crafty fun with these 25 eagle crafts for kids!
---
If you enjoyed these eagle crafts, you should check out these other fun patriotic crafts: