Learn how to make these easy personalized magnets using washi tape, glass marbles, and spray adhesive. These are a great handmade gift idea!
Skills Required: None. Even if you've never crafted before you can make these DIY magnets. They're easy enough for kids to try as well.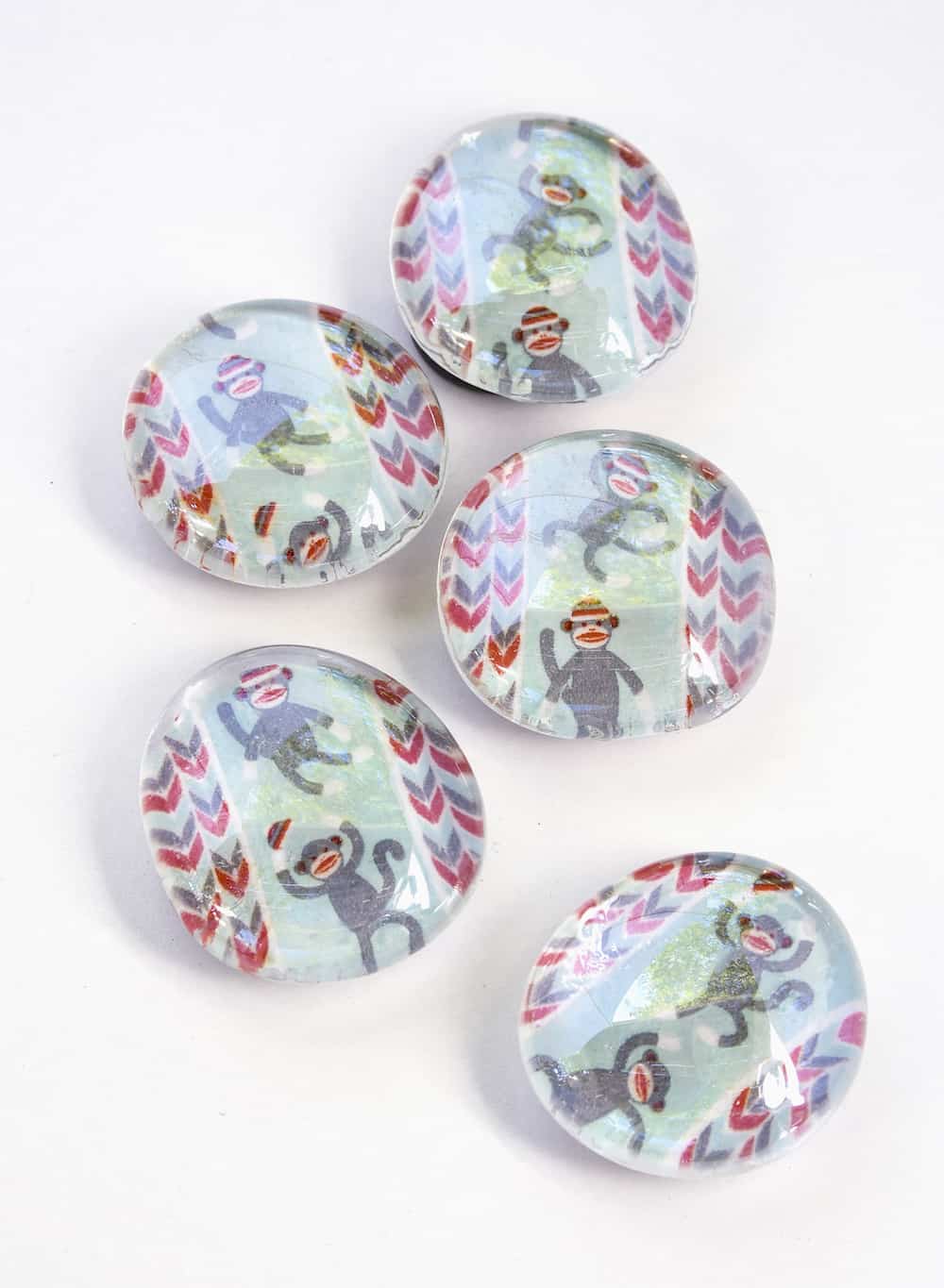 I've made a lot of handmade gifts over the years, but there's one that is always the most popular: personalized magnets! It's really funny, actually.
The more elaborate I make a project doesn't always guarantee the recipient is going to love it – but somehow these DIY magnets always put a smile on their face!
Let me tell you the best part of these personalized magnets: they are REALLY easy and inexpensive to make. You'll just need a few supplies, including Gorilla Spray Adhesive.
This spray is nice because it's multi-purpose and very simple to apply. It forms a clear, moisture resistant bond that is perfect for crafts like this one! Learn how to make the personalized magnets below.
How to Make Personalized Magnets
Gather These Supplies
Flat glass marbles – mine are from the dollar store
Washi tape – patterns of your choice
Scrapbook paper – white, a few sheets
Magnets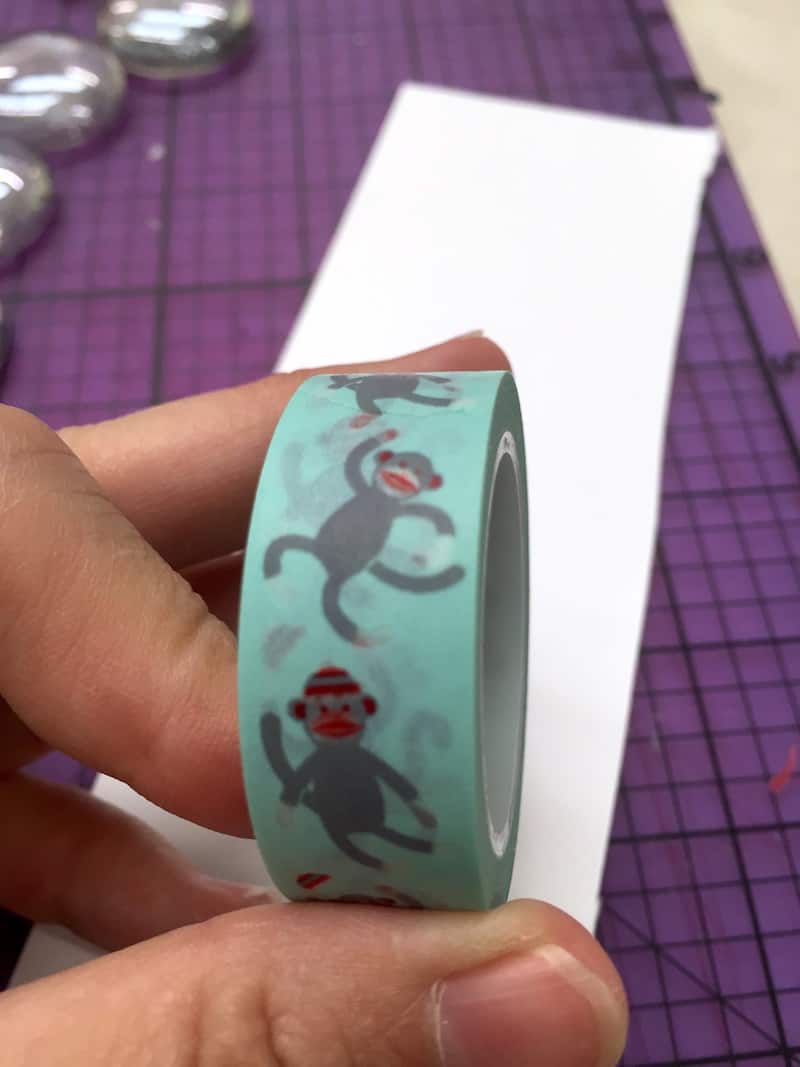 You're going to use some patterns of your favorite washi tape in this project! I picked two patterns that went together including these cute sock monkeys. Tip: you can also use photos too. The Gorilla Glue spray adhesive is photo safe.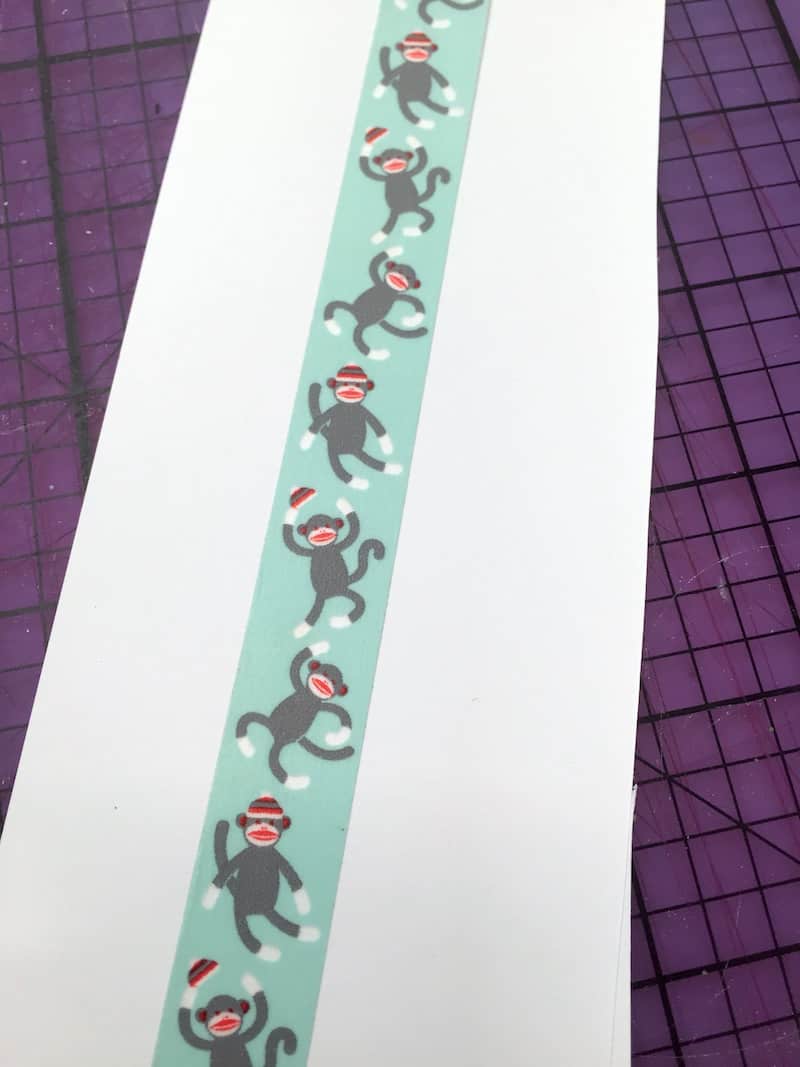 Place a long strip of the washi tape down one side of your scrapbook paper.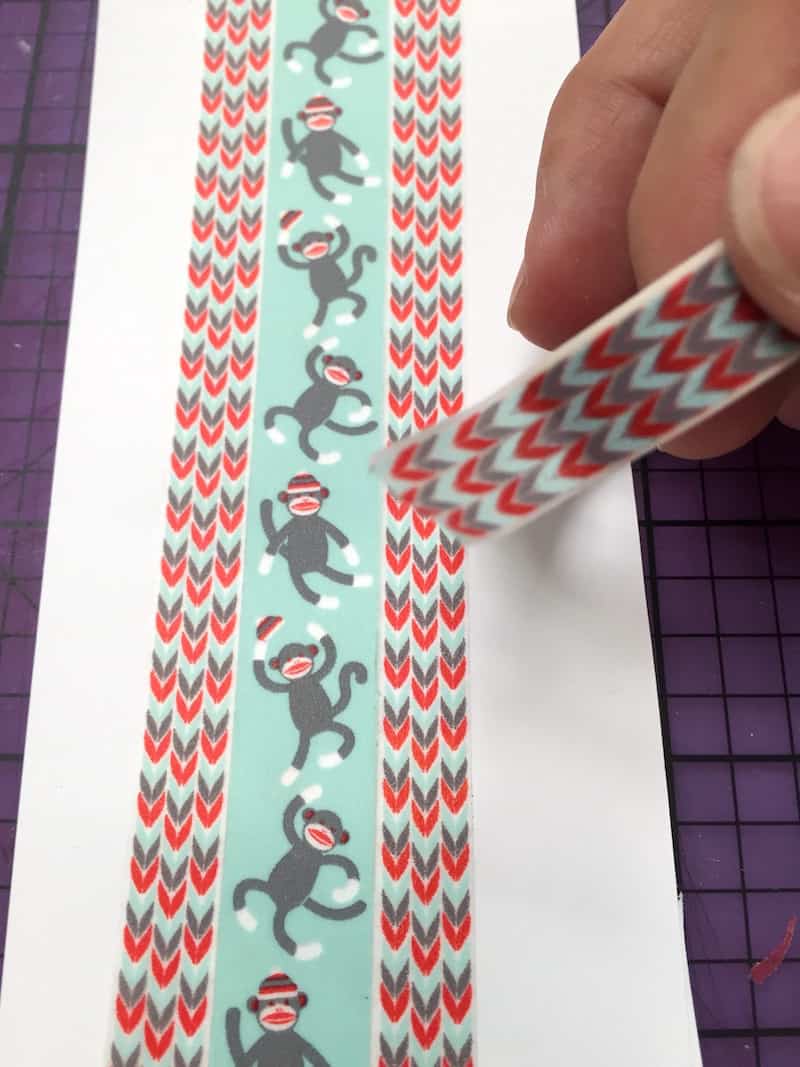 Place a complementary pattern of washi tape down either side of the center piece of washi tape. You just need the tape to be wide enough to completely cover the back of the glass marble.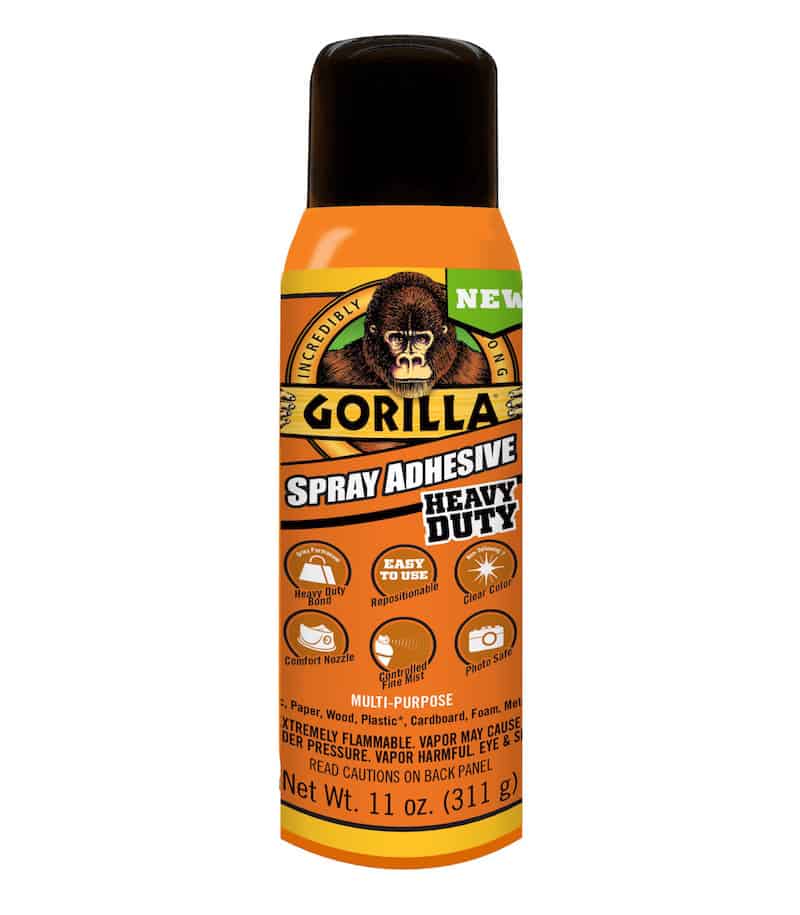 Spray the Gorilla Glue Adhesive Spray on your washi tape. It's nice because the spray goes on evenly, and is pretty controlled compared to other sprays.
Place the flat backed marbles down on the washi tape and press down. You have a few moments to adjust (the Gorilla Glue is repositionable) Let dry.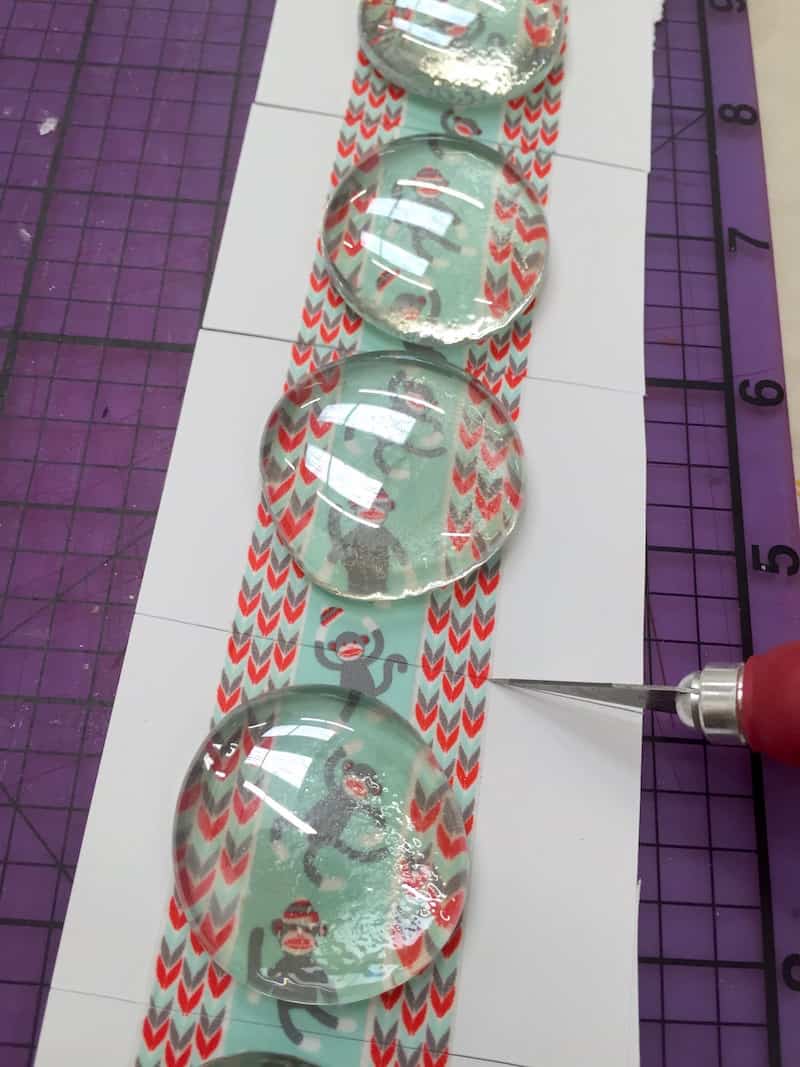 Then cut between the marbles to separate them.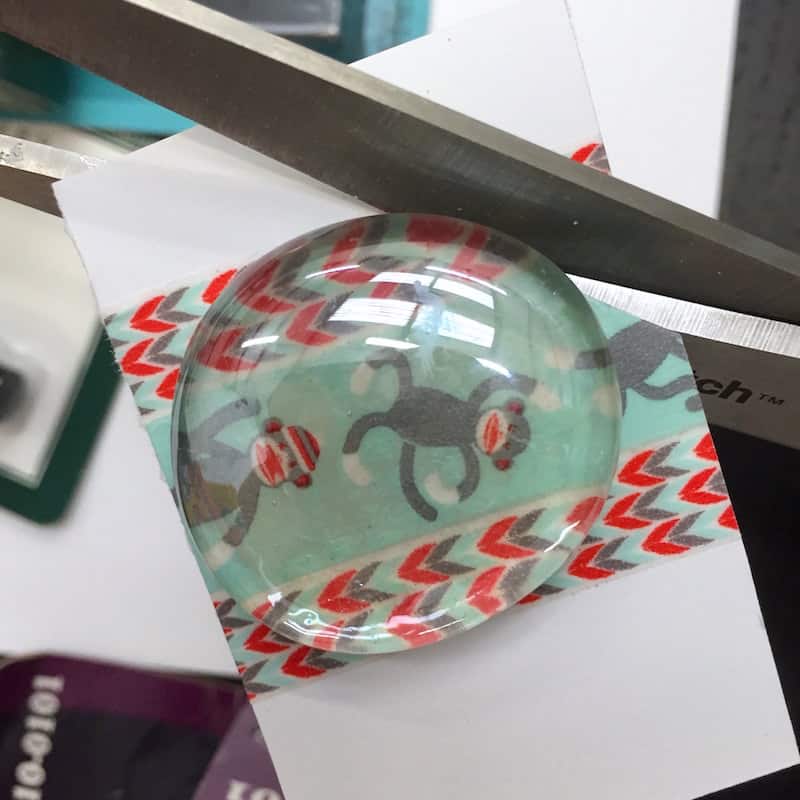 Cut the marbles out using your scissors, and then place the magnets on the back with the spray adhesive. Let set for 24 hours before gifting or placing on your own fridge.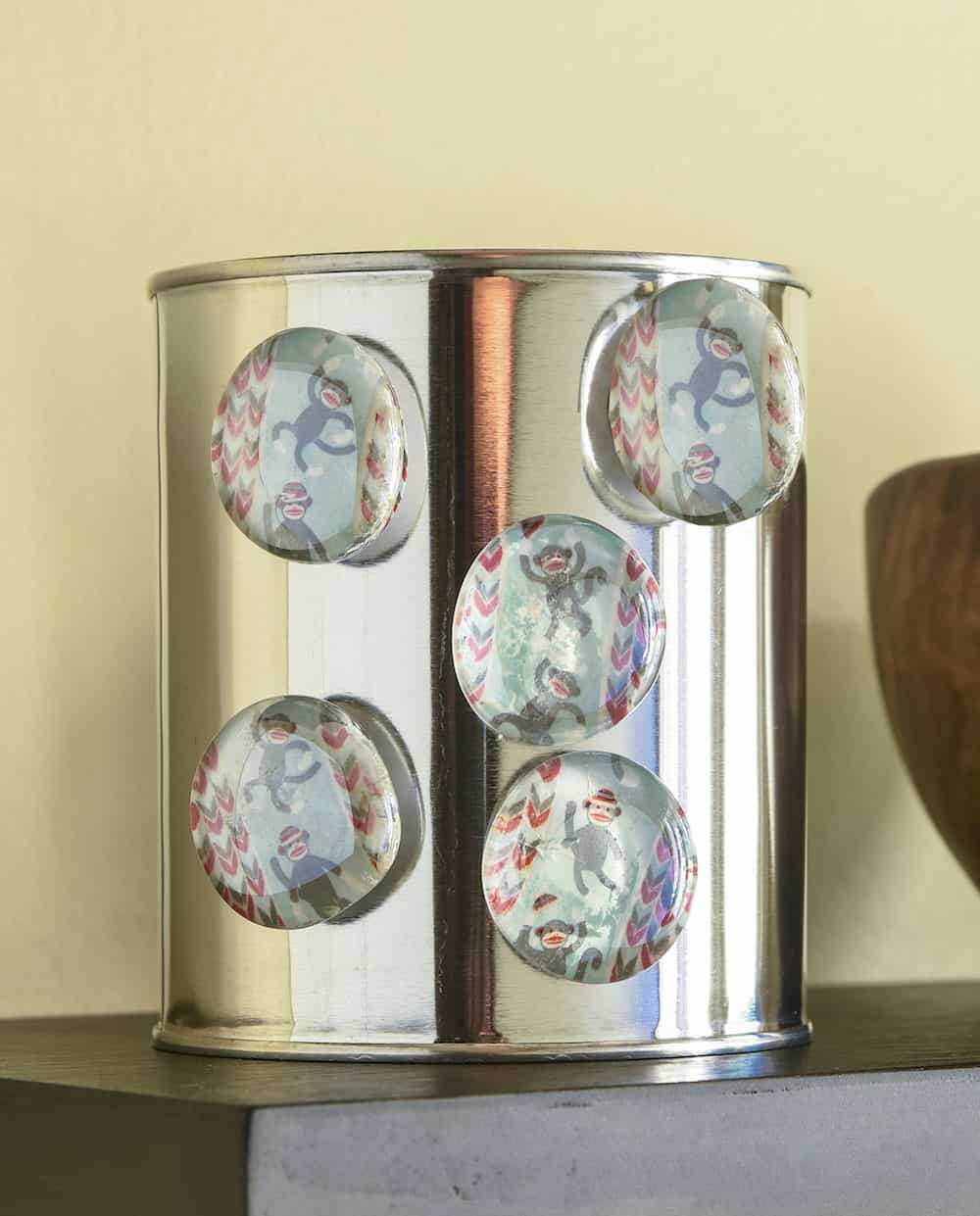 What do you think of my DIY magnets? What pattern of washi tape or photos would you use? Let me know in the comments!