Prepare for a new school year by getting creative! These 25 back-to-school crafts will inspire you, and kids of all ages will love to help in the making.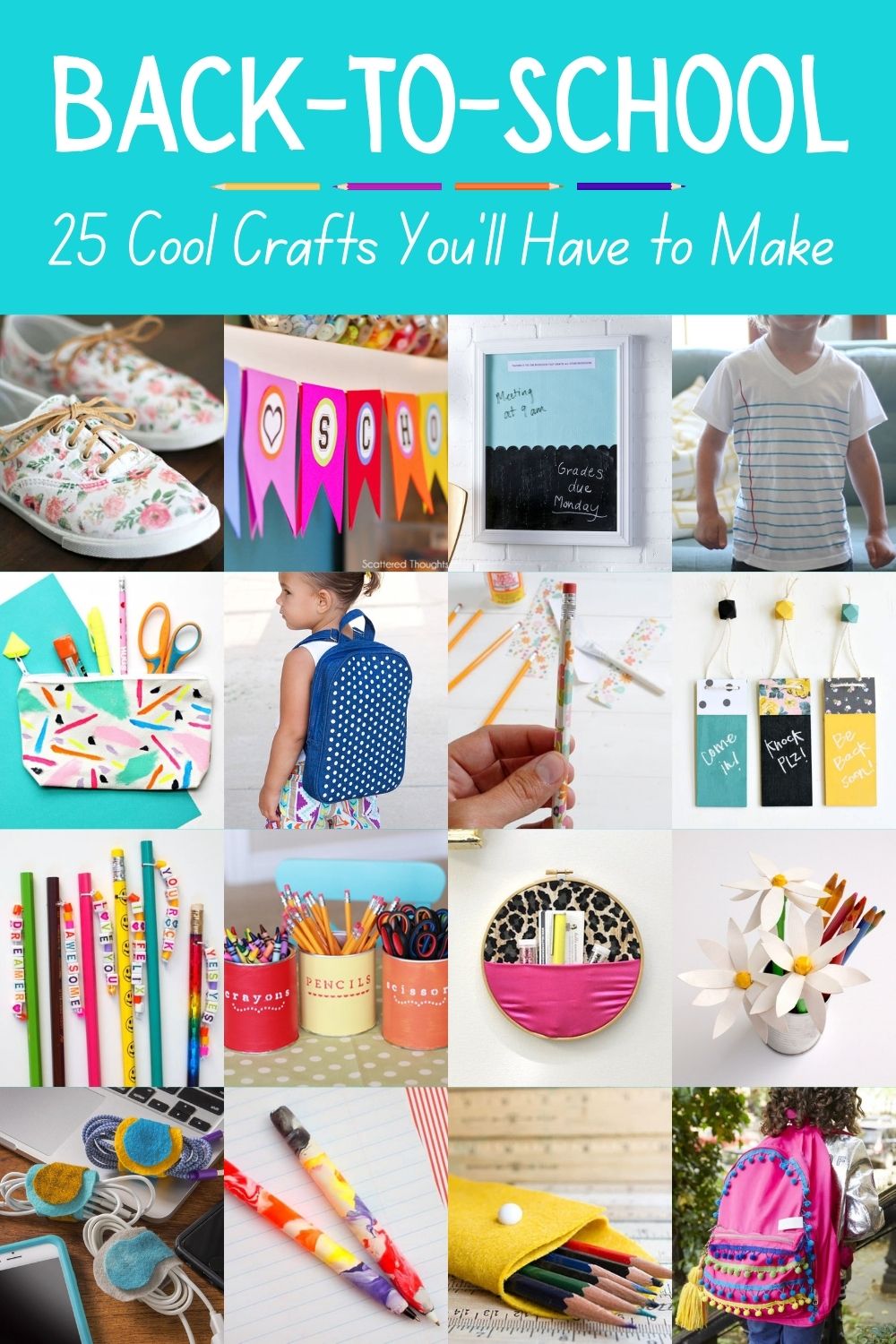 Would you like to hear a funny story? My mom was a teacher so she prepared me for going to the first day of Kindergarten. I had gone to a Montessori preschool, but it wasn't all day and I believe I only went three days a week.
So with the thought in mind that I understood what was happening, she placed my name tag on my jacket and the bus picked me up. Like a normal school day.
I came home from my first day of Kindergarten, and apparently there was a little confusion. You see, I didn't realize that I'd be going back to school again the next day. And the day after that, and the day after that . . . and all year.
When my mom explained to me that I'd be going again, I had a meltdown.
Hilarious, right??
Once I accepted the idea of school, going back-to-school was a strange and exciting time. I wanted to have the perfect outfit for the first day, and the perfect supplies. I was also big into personalization – I LOVED back-to-school crafts. You definitely knew that my school stuff was mine!
In honor of my terrible introduction to school and my desire to make all the supplies myself . . . I present to you this collection. I'd love for you to go through the list and let me know your favorite ideas. I'd also love to hear your stories of starting school and any crafts you made that aren't on this list. Leave me a comment!
Back-to-School Crafts
If you want your children to have the perfect goodies for back-to-school, I have some great ideas. I love a clever project, don't you? Here are 25 cool DIY back-to-school crafts.
---
Do you love these back-to-school crafts? Let me know in the comments! Plus I also want to share another awesome addition to your back-to-school repertoire: lunch box notes. Get 175+ notes to put in your littles' lunch boxes by clicking on the image below: