Use woodgrain Duck Tape to make this DIY iPad case. It's no sew, lined, and assembles in about 15 minutes. Perfect for school or office!
Skills Required: Beginner. You can make this with very little craft experience, though it probably helps to have used Duck Tape before.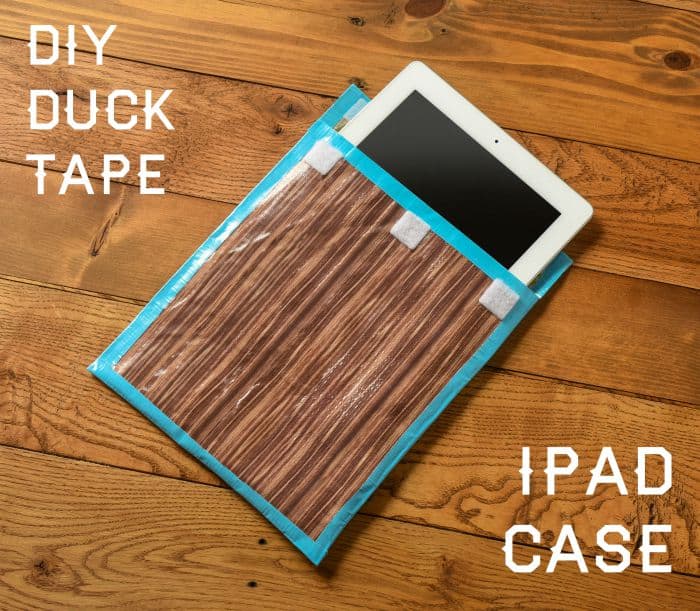 Okay, so this is one of our favorite projects we've ever done here on DIY Candy; probably because it's such an easy craft and very useful.
You see, I gifted my iPad to Steve recently, and he didn't quite like the case that I had on it. He had the gall to call it "girly." What?!
After receiving a large shipment of some new fall patterns of Duck Tape, we decided that we'd challenge ourselves to make an iPad case.
One that was lined, and no-sew, and could be put together easily and quickly. We were successful, and I'm so excited to show you how to do it! Adults can easily do make this, and this case is a perfect back to school craft for kids of almost any age. That's how simple it is.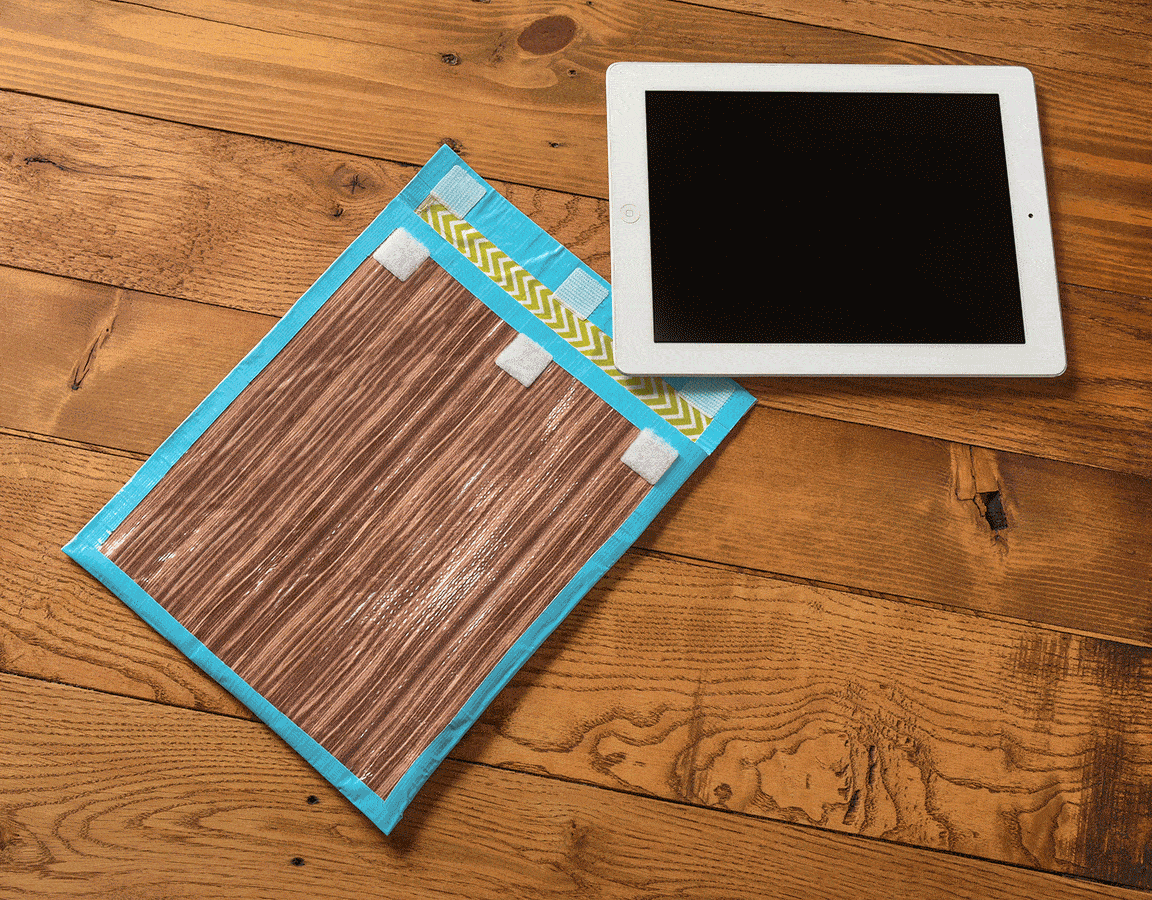 Here's a little illustration of the finished project, and how it works. We even incorporated a flap! Here's how we did it.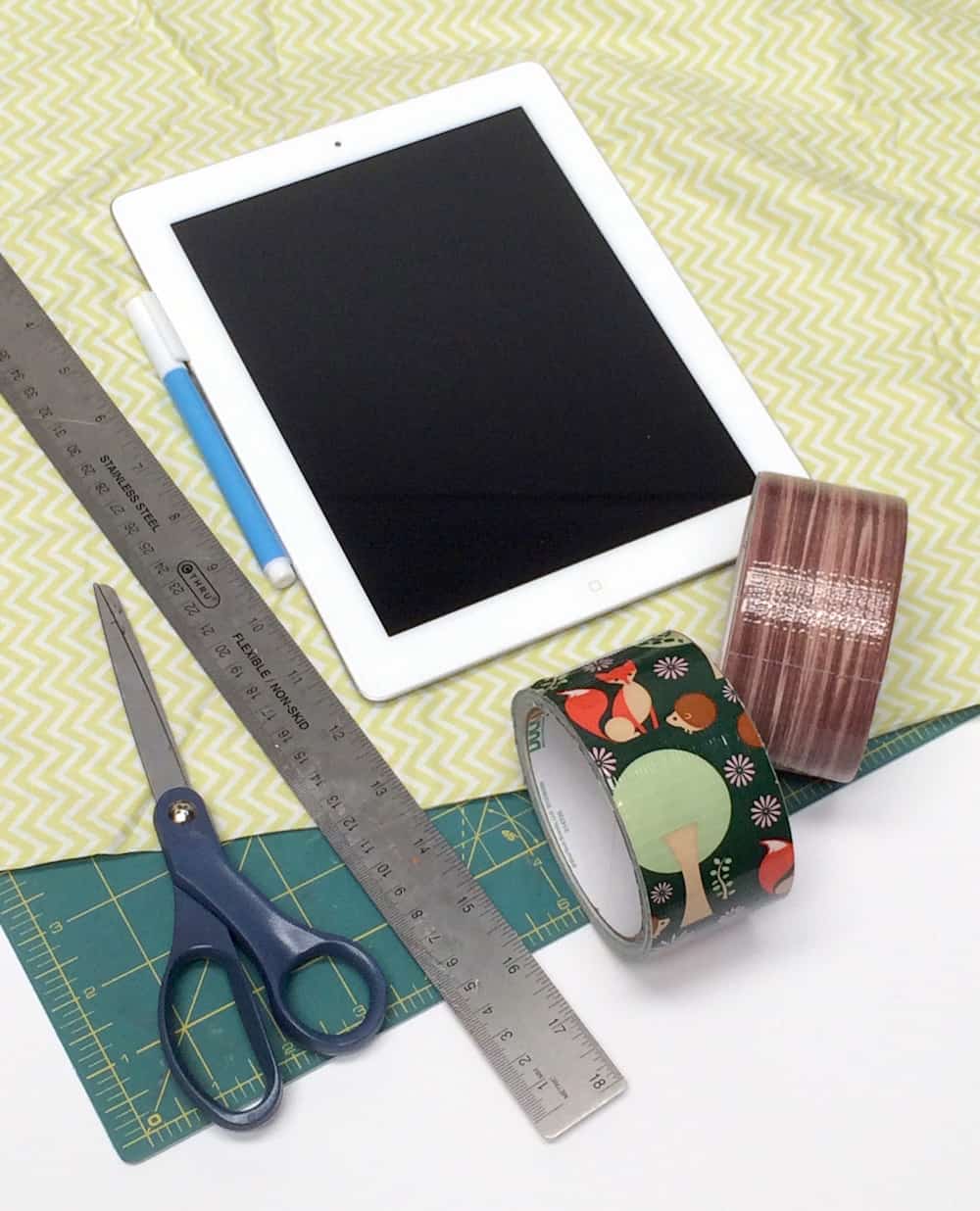 DIY iPad Case
Gather These Supplies
Fabric large enough to cover your iPad – cotton works best
Duck Tape – we used Wood Grain and Electric Blue
Pen (we used a dissolving fabric pen)
Scissors
Ruler
Craft knife and cutting mat
Adhesive Velcro squares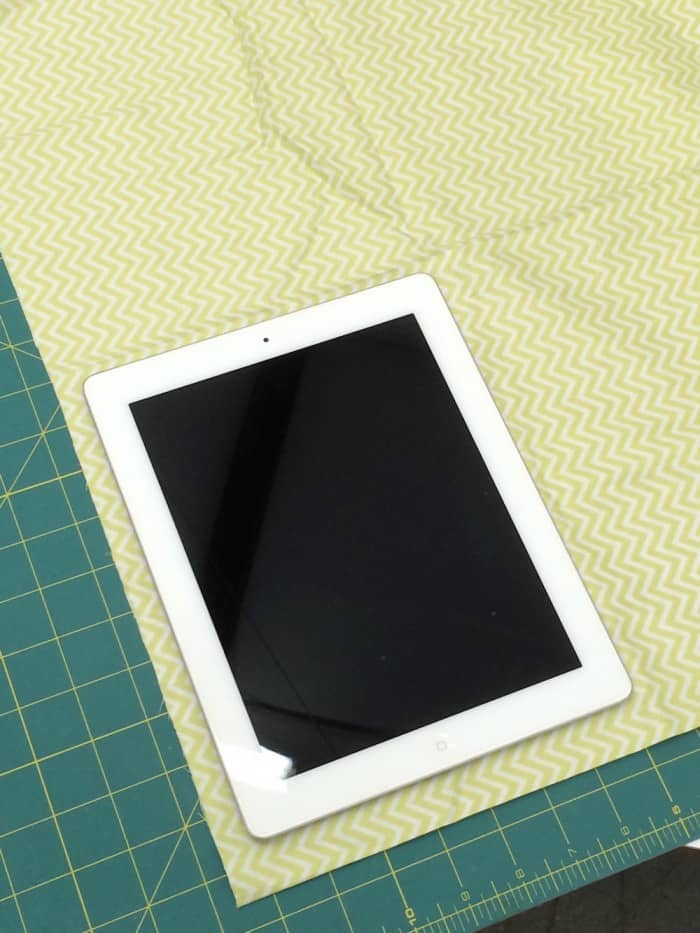 Your first step is to lay out your fabric with your iPad on top. Making the fabric the right size is not an exact science . . . it doesn't need to be an exact size. You want to leave about 1/4 to 1/2″ on all sides plus enough room for a 1″ flap on the top.
I think the nice thing about not being exact is that you don't have to be an engineer to complete this project . . .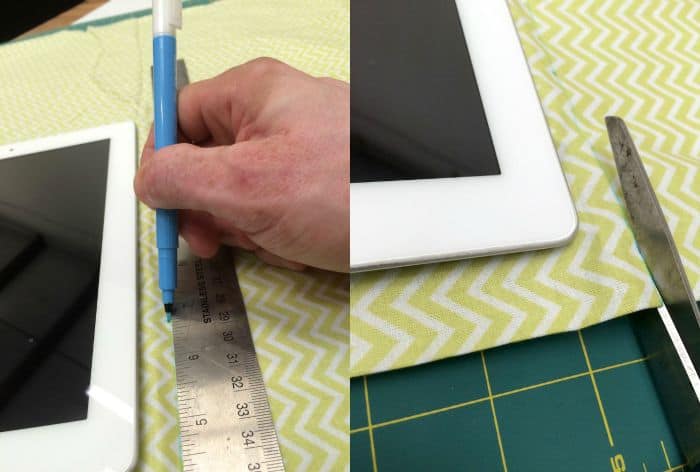 But laying your iPad on top and drawing around it using a fabric pen (or any pen really) ensures that it's going to be large enough for your iPad. We did it in ONE continuous piece. That means that the fabric comes down the back and folds over the front. You can use two separate pieces; that is fine. Just make your lines and cut carefully with your scissors.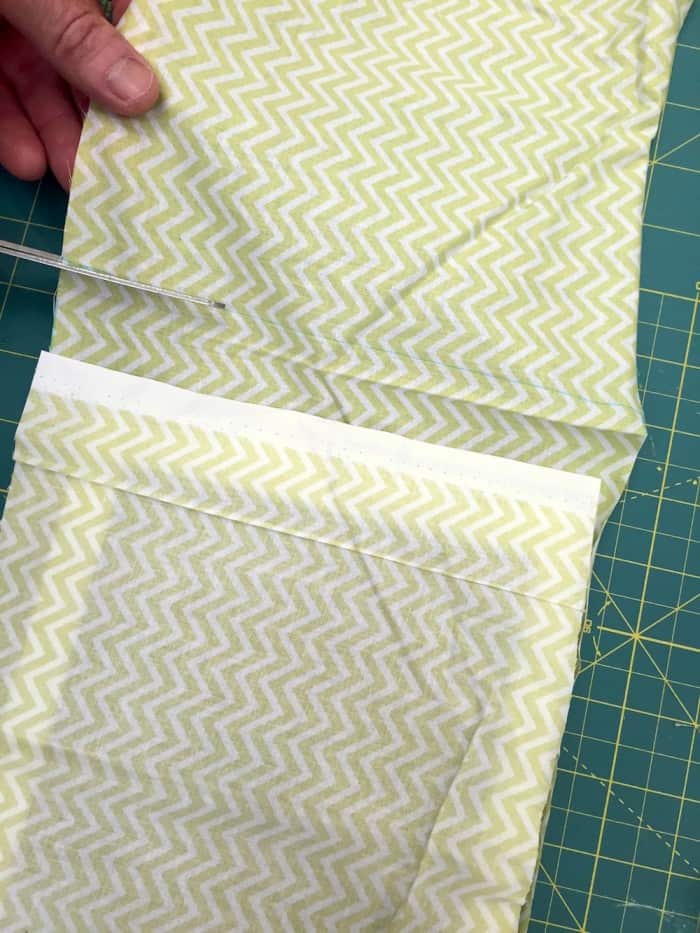 As you see, here's where we left excess for the top flap. Check twice, cut once. I'm infamous for cutting things and then yelling out "it doesn't fiiiiittttt!!."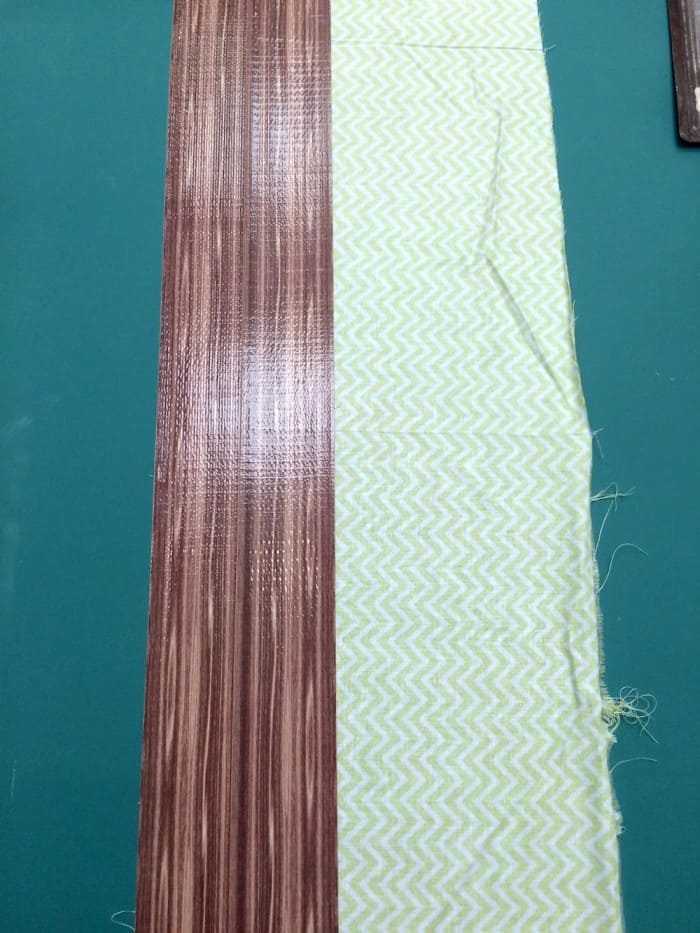 The nice thing about having one continuous piece of fabric like we did is that you can easily just run your Duck Tape all the way down the fabric without having to piece anything together. But it's not that hard to do this with two pieces of fabric. DO make sure your pattern is going to face the inside! You should be taping the back of the fabric.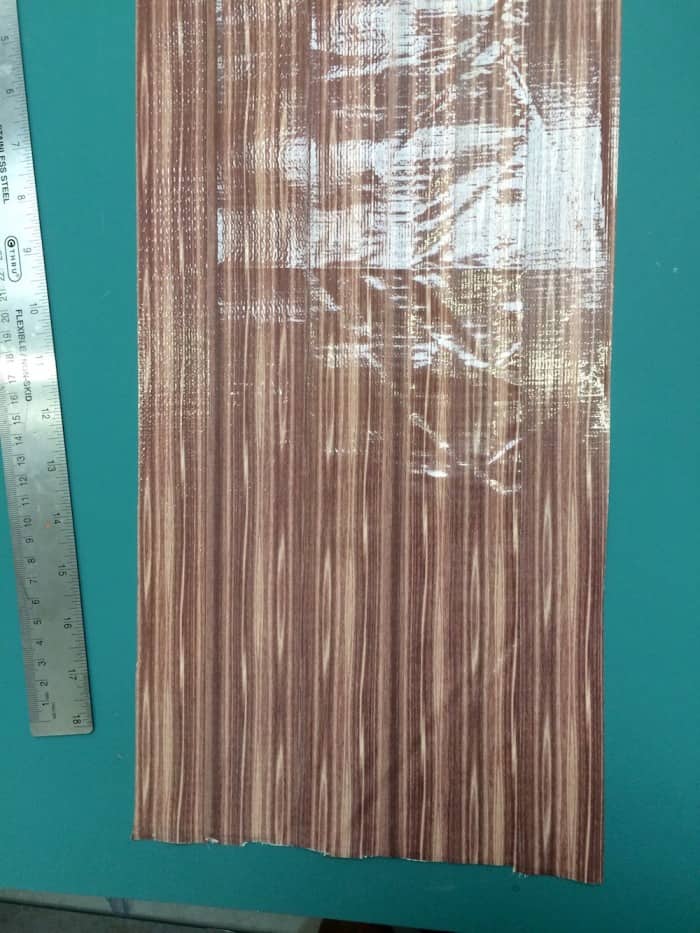 Continue adding Duck Tape to the back of the fabric, overlapping slightly and smoothing thoroughly.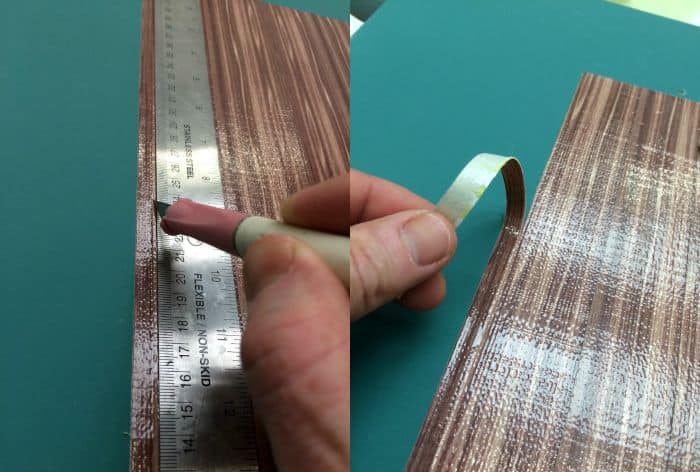 If your Duck Tape overlaps the edge of the fabric slightly as ours did, trim with a craft knife. It also gets rid of any cruddy edges on the fabric edge.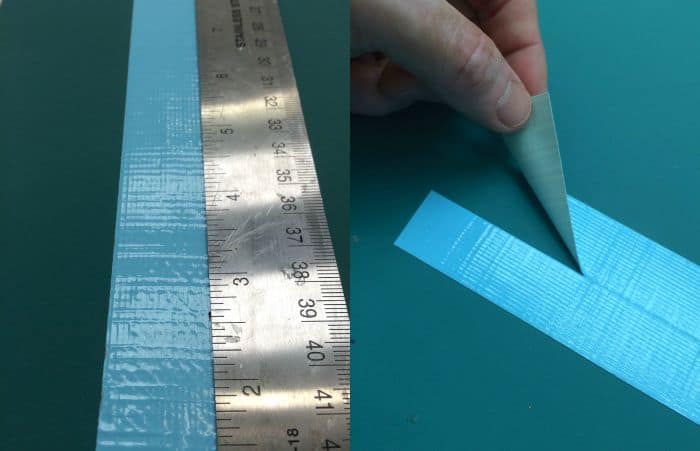 The next step is to pull several pieces of Electric Blue Duck Tape off of the roll – you need these lengths for your DIY iPad case:
Two long enough to go down each side
One to go across the bottom
One to go across the very top flap
One to go across the top of the case at the front
BUT you're going to cut each strip in half, so you can double up on some of the above.
Yep, you want each strip of Electric Blue to be 1/2 the size of a regular piece of Duck Tape. You can do this on your cutting board with your craft knife and then peel up.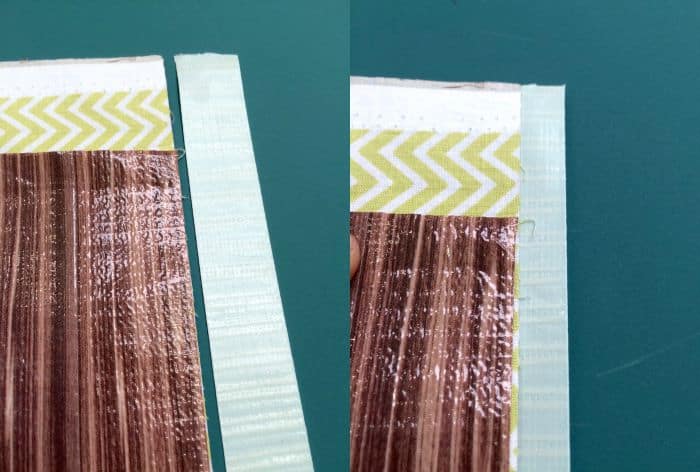 Fold your case the way you want it . . . then place the Electric Blue Duck Tape on the edges of the case and fold over to start securing the case.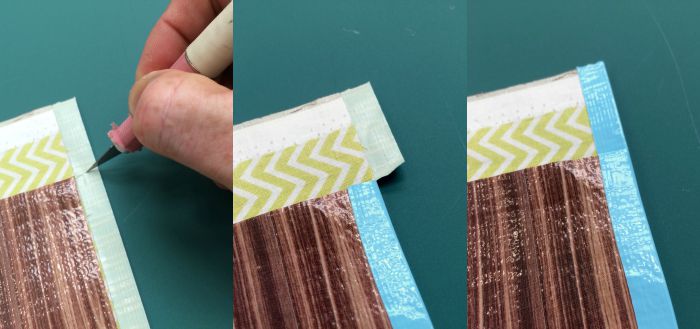 At the very top where the flap is, make a notch with the craft knife as shown before folding over.
Make sure to cover all edges with the Electric Blue tape. SMOOTH thoroughly.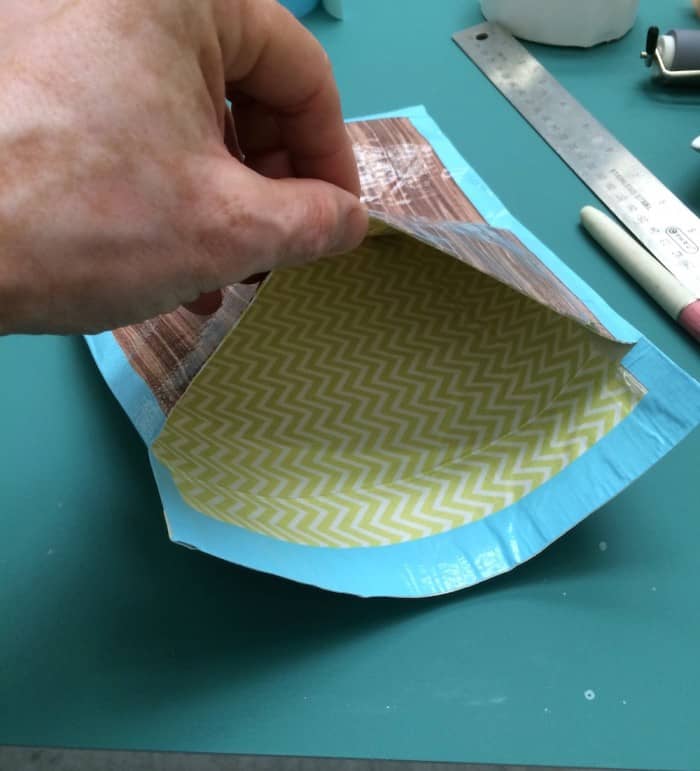 You're done! You have a lined iPad case and you just need to adhere the Velcro dots to finish.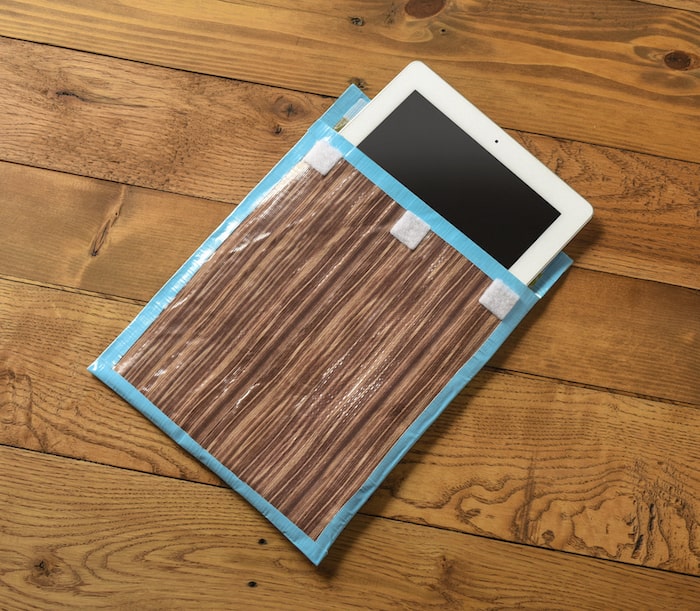 Here it is open . . .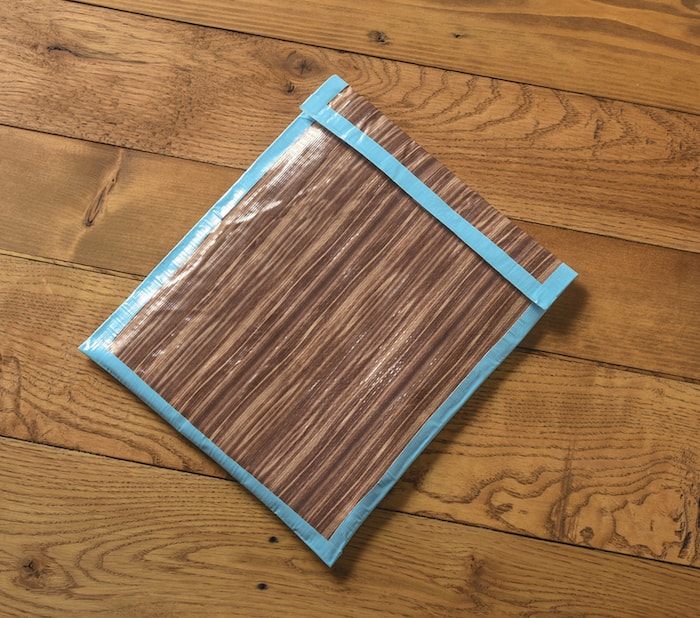 And then with your electronic baby all secured inside. The fabric interior of your DIY iPad case will keep the screen from getting scratched.
SO easy to make – even a kid can do it. Show your teenagers how to make their own iPad case for back-to-school!
---
If you enjoyed this easy no-sew craft, you're going to love these other projects as well: