If you want to learn how to make doily bowls, this tutorial will show you how to do it using doilies from the dollar bin and Mod Podge Stiffy.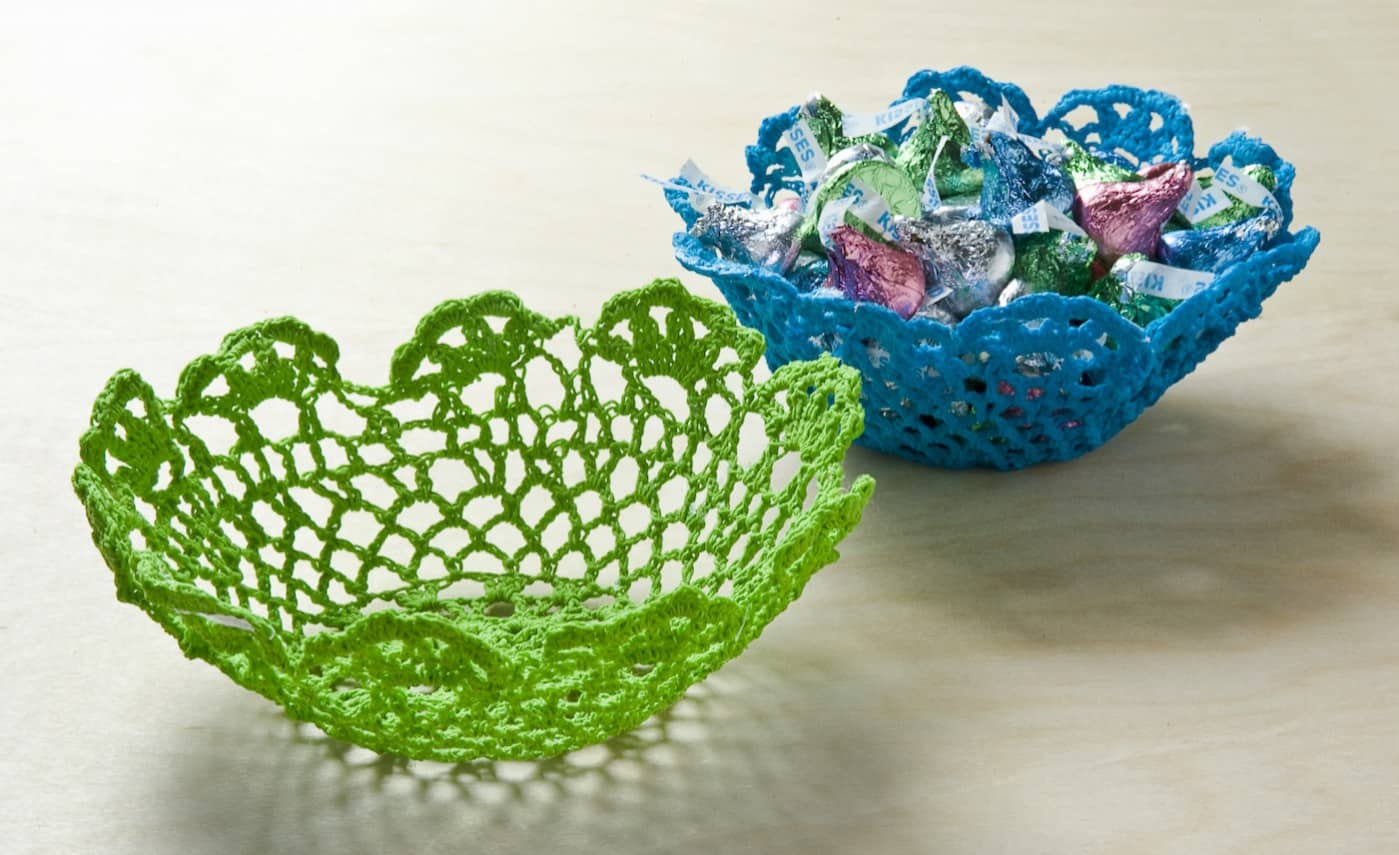 About a year ago I found a bunch of colorful doilies in the dollar bin at Michaels. I wasn't quite sure what I was going to do with them at the time – in fact, I thought I might use them on canvases.
I bought a bunch of them and then never put them on canvas . . . so upon recent assessment of my craft supply bin, I realized it was time to either use them or lose them. So I grabbed some Mod Podge Stiffy and decided to use one to make a doily bowl.
Then I made more than one! Learn how it's done below. Oh, and if you want to see a video – I've embedded one at the bottom. Check that out too!
How to Make Doily Bowls
Gather These Supplies
Doilies – any size, any color
Aluminum foil or plastic wrap (or both)
Real bowls a little larger than the bowl size you want to make
Small plastic container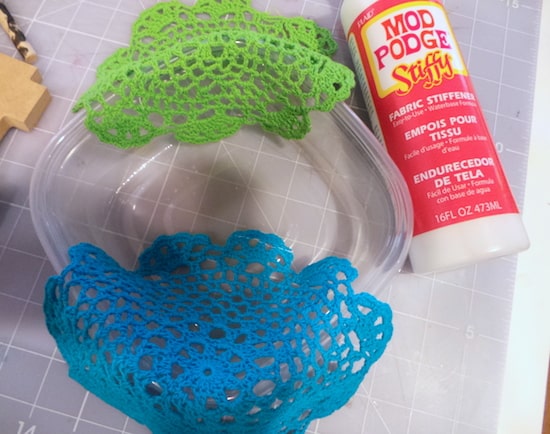 You can use any plastic container – like those storage ones from the grocery store. Just don't use it for eating, even if you wash it.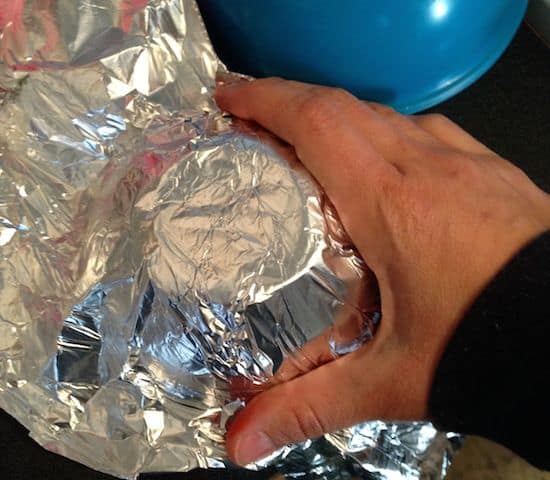 Wrap your (real) bowls with the aluminum foil. You can use plastic wrap instead if that's all you have. Set them on a flat surface or cookie sheet.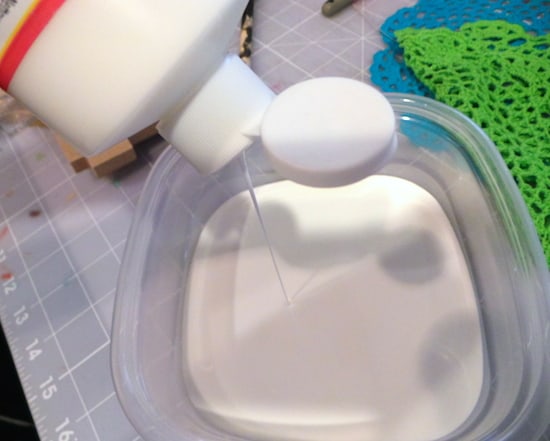 Pour some Mod Podge Stiffy into your plastic container. You don't need a ton – just enough to saturate your doilies.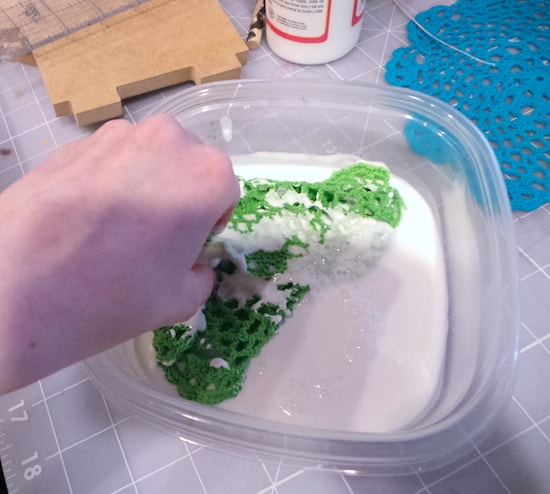 Place your doilies in the container and smoosh them around to cover with Mod Podge Stiffy.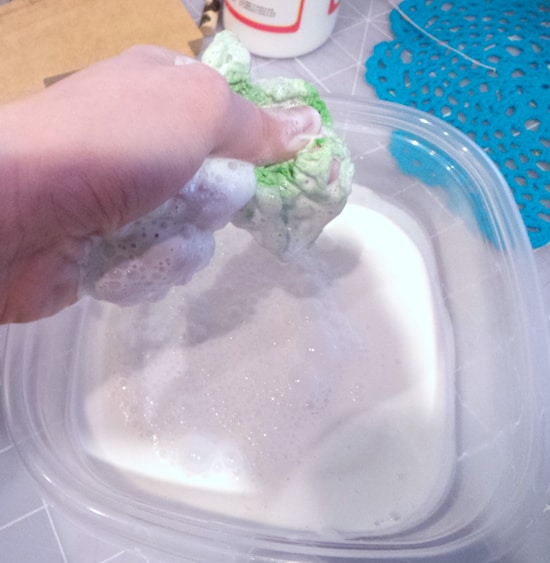 After you've thoroughly covered the doily in Stiffy, squeeze it out.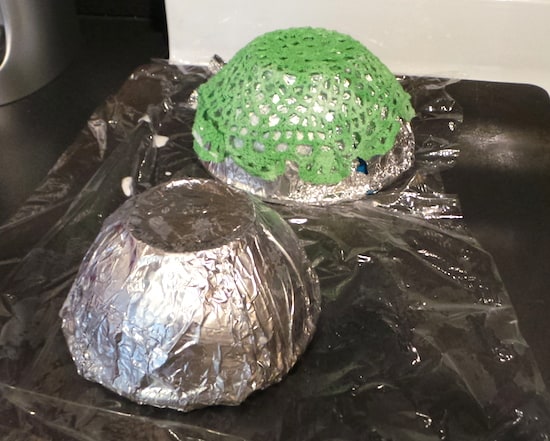 Spread over the bowl that's covered in aluminum foil/plastic wrap and make sure that everything is in the right place – however it sits is how it will dry! Leave for 24 hours.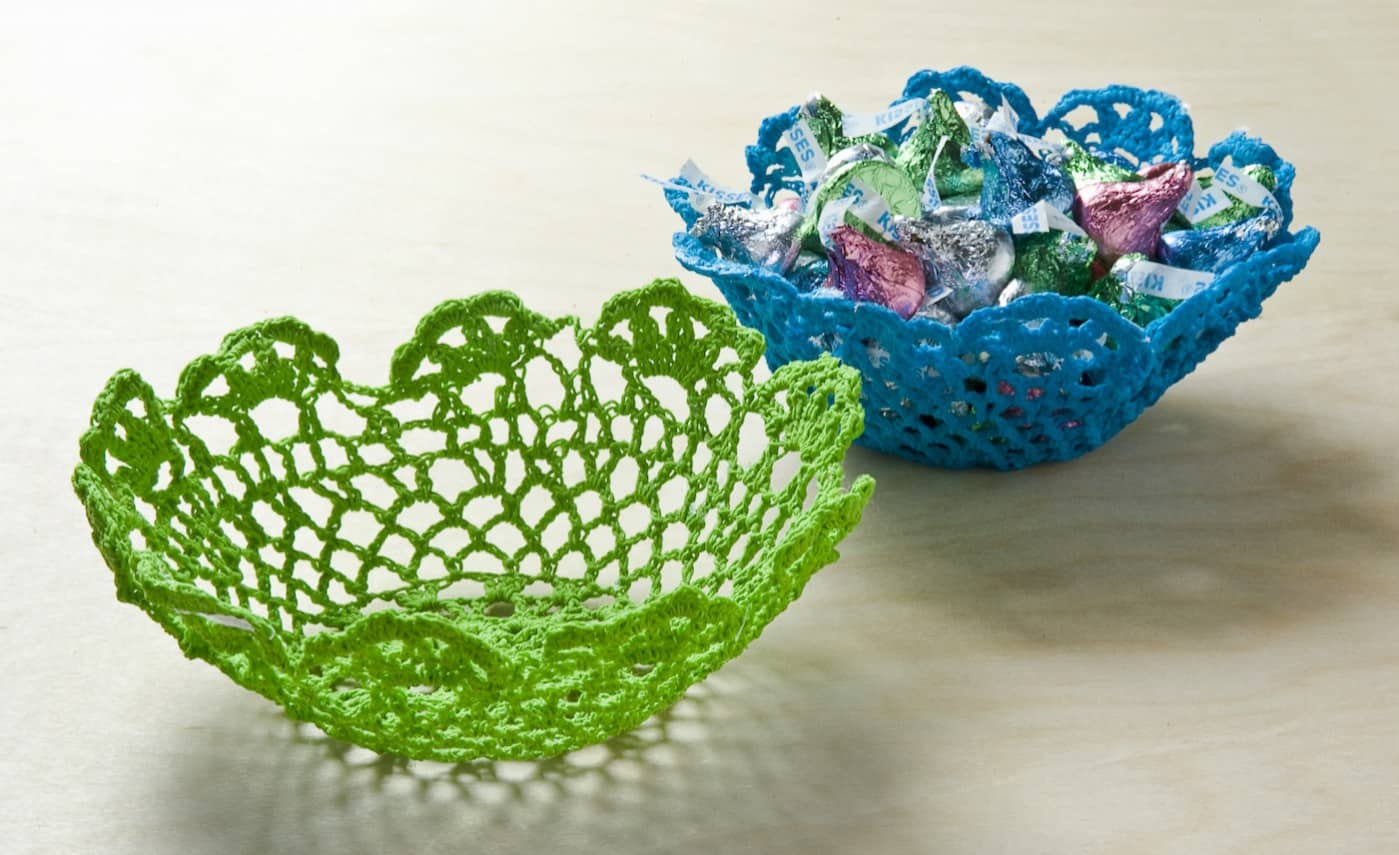 Pry your doily bowl off of the mold. You'll be surprised that you have REAL bowls! That hold candy and stuff. I'm going to try this with doilies of various sizes – AND think about the containers you could use that would make different shapes. So cool.
Are you ready to see the video so you can make bowls from doilies? Check it out below!