Instead of throwing them in a thrift store pile, give your favorite pair of worn jeans a second life with these recycled denim ideas!
Don't throw those old jeans away! The next time you tear a hole in the knee of your favorite pair, salvage them and turn it into something beautiful with these 15 recycled denim ideas. Scroll down to get the inspiration!
1. Denim pocket organizer by Pillar Box Blue
Blue jean pockets make for easy organizing.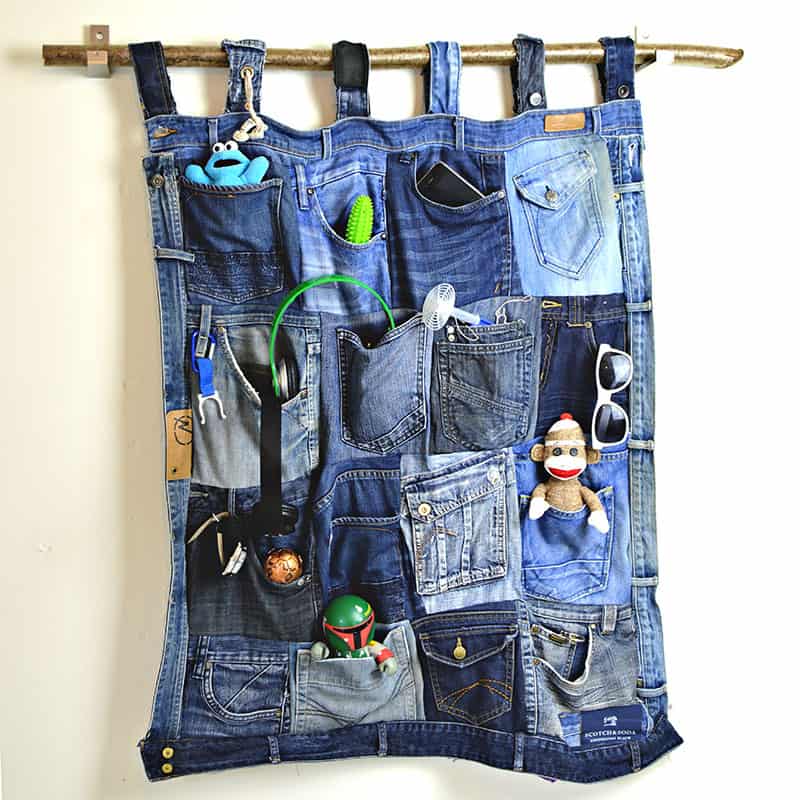 2. Colored Jeans Quilt via Andrea's Notebook
Turn a rainbow of jeans into a beautiful striped quilt.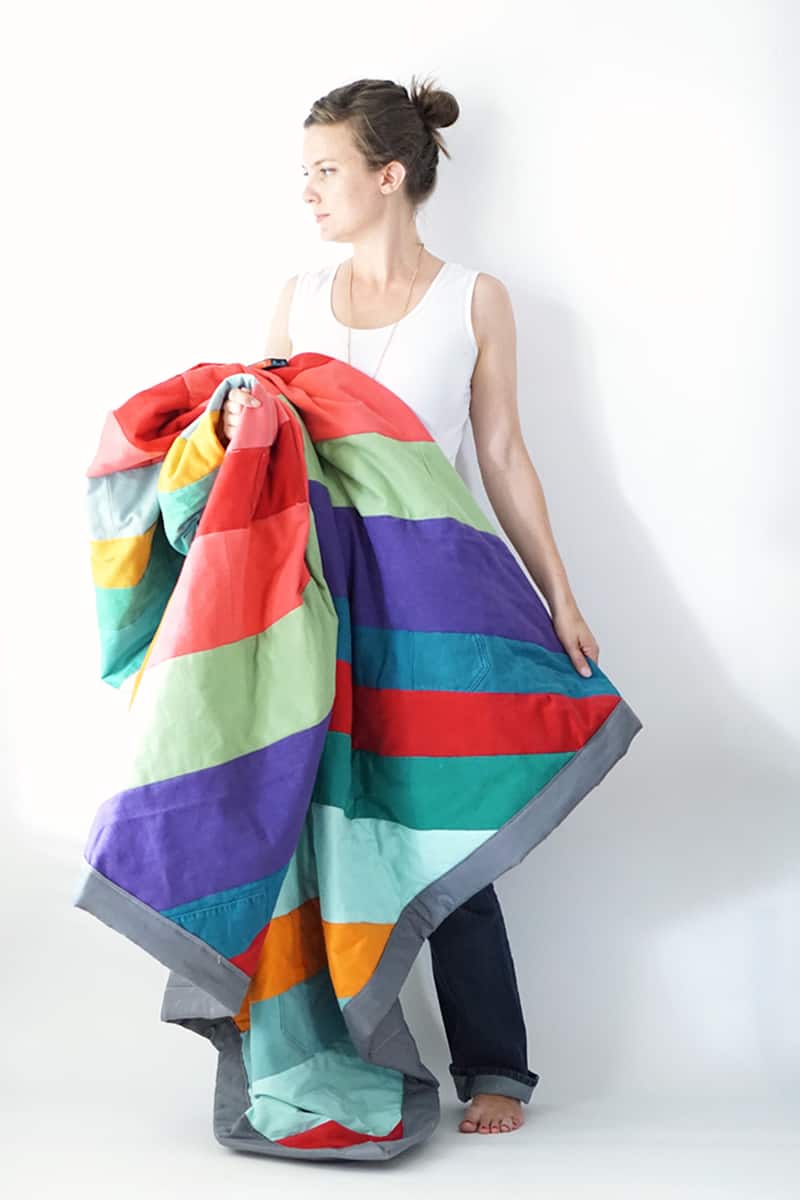 3. Thrifted Chair Redo by Maker Mama
Update an old chair with a new seat using a pair of jeans.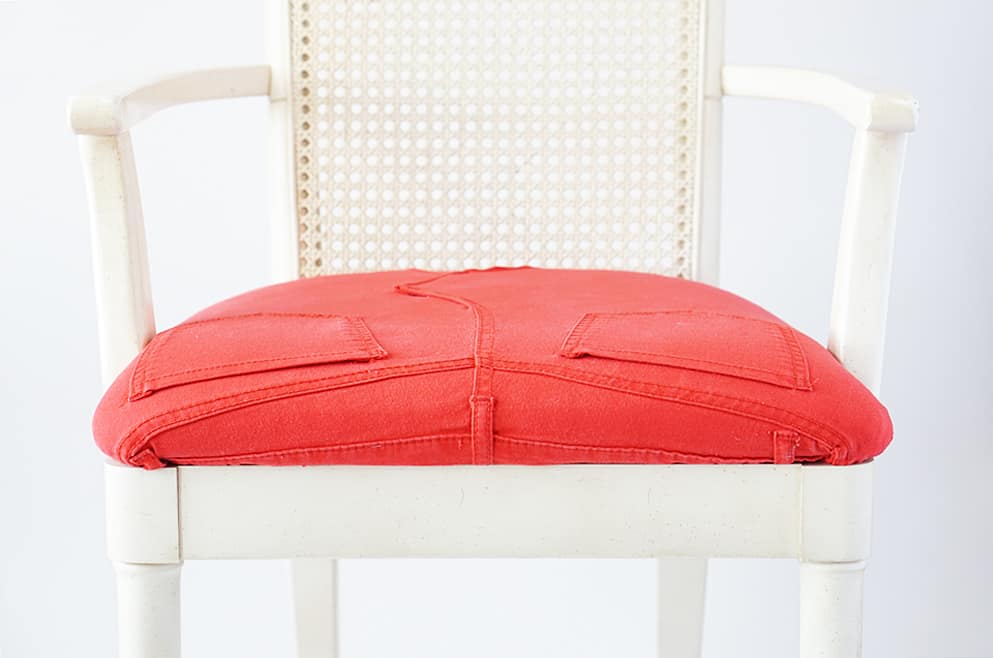 4. No-Sew Denim Bucket by Curly Made
Stash your stuff in these rugged denim buckets–no sewing skills needed!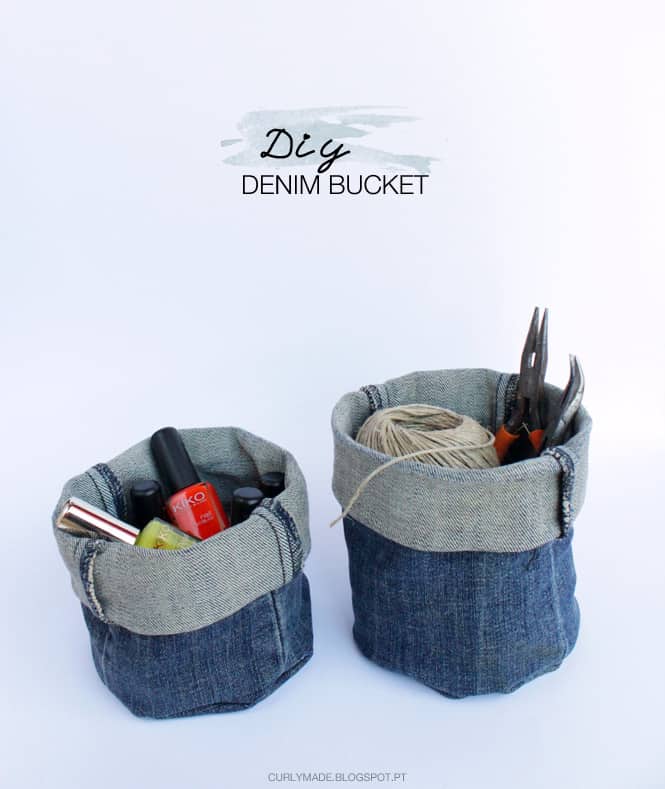 5. Reverse Shibori Tie Dye with Fall for DIY
Make your own fabric prints while experimenting with this unique dying technique.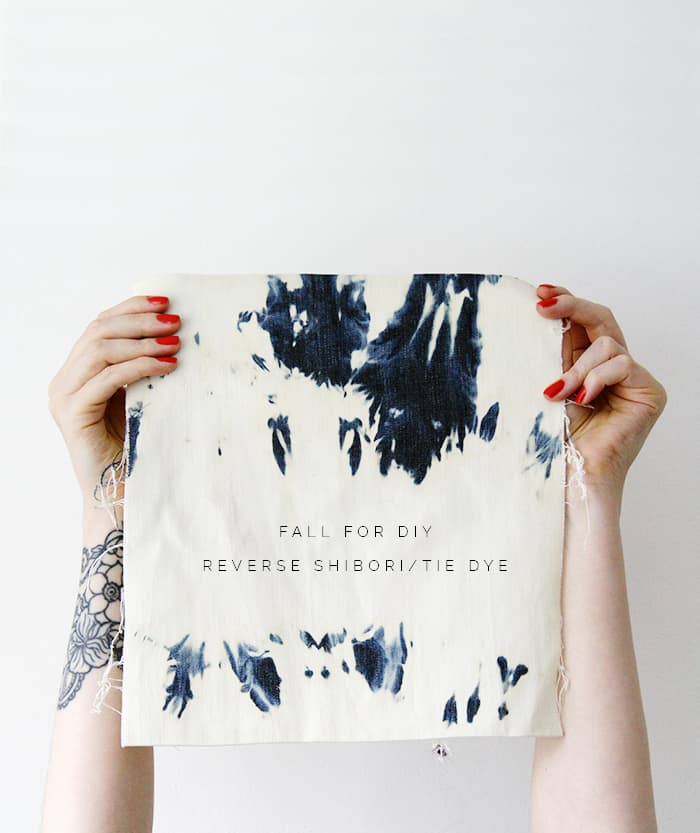 6. Denim Patchwork Quilt via Mollie Makes
Turn your blue jeans into a cozy throw.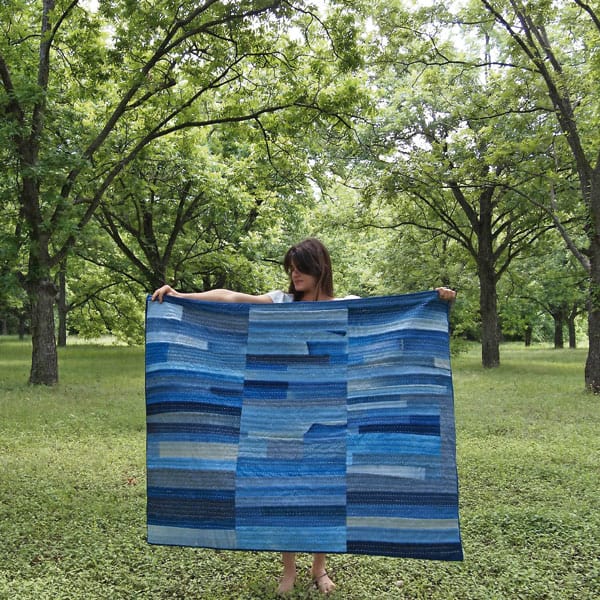 7. Recycled Denim Snack Bag by Between the Lines
Pack your lunch in style with this DIY lunch bag.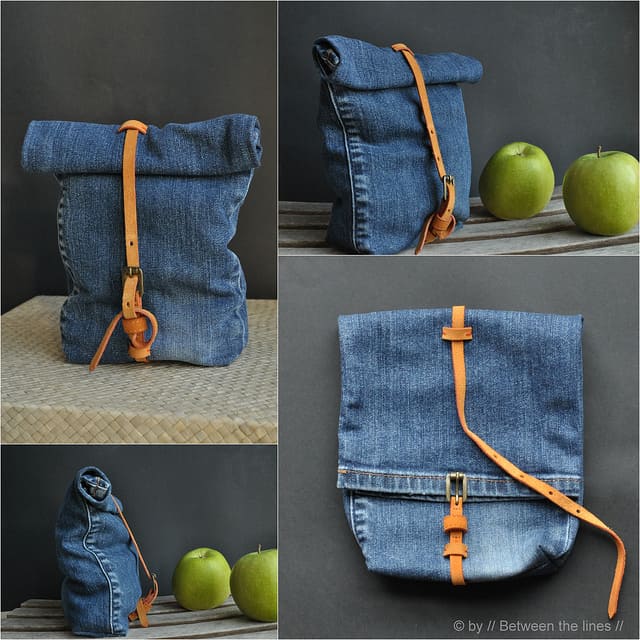 8. Denim Pouf by Michele Made Me
Rest easy with this unique foot rest.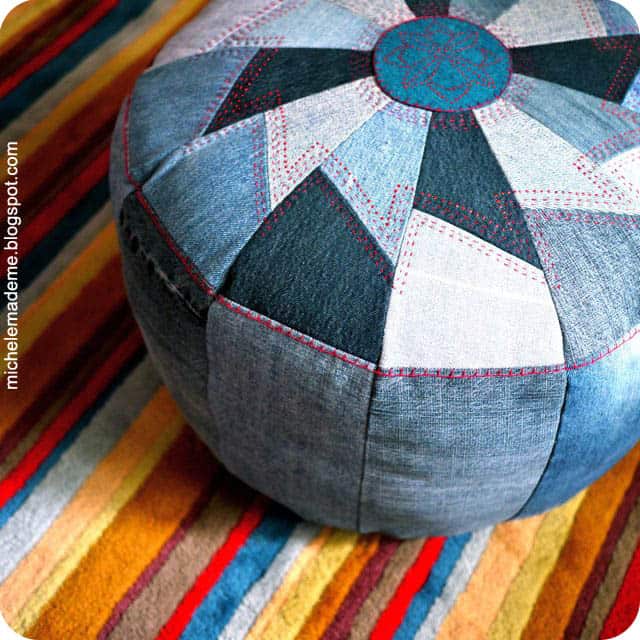 9. Recycled Denim Throw Rug via Free People
Make a whimsical throw rug with leftover denim patches.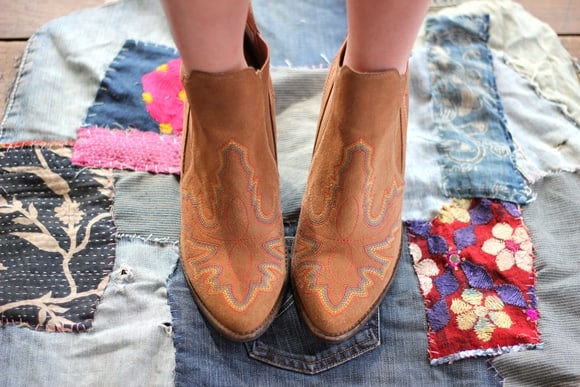 10. Denim Triangle Quilt by Modern Handcraft
Another fun take on an upcycled quilt.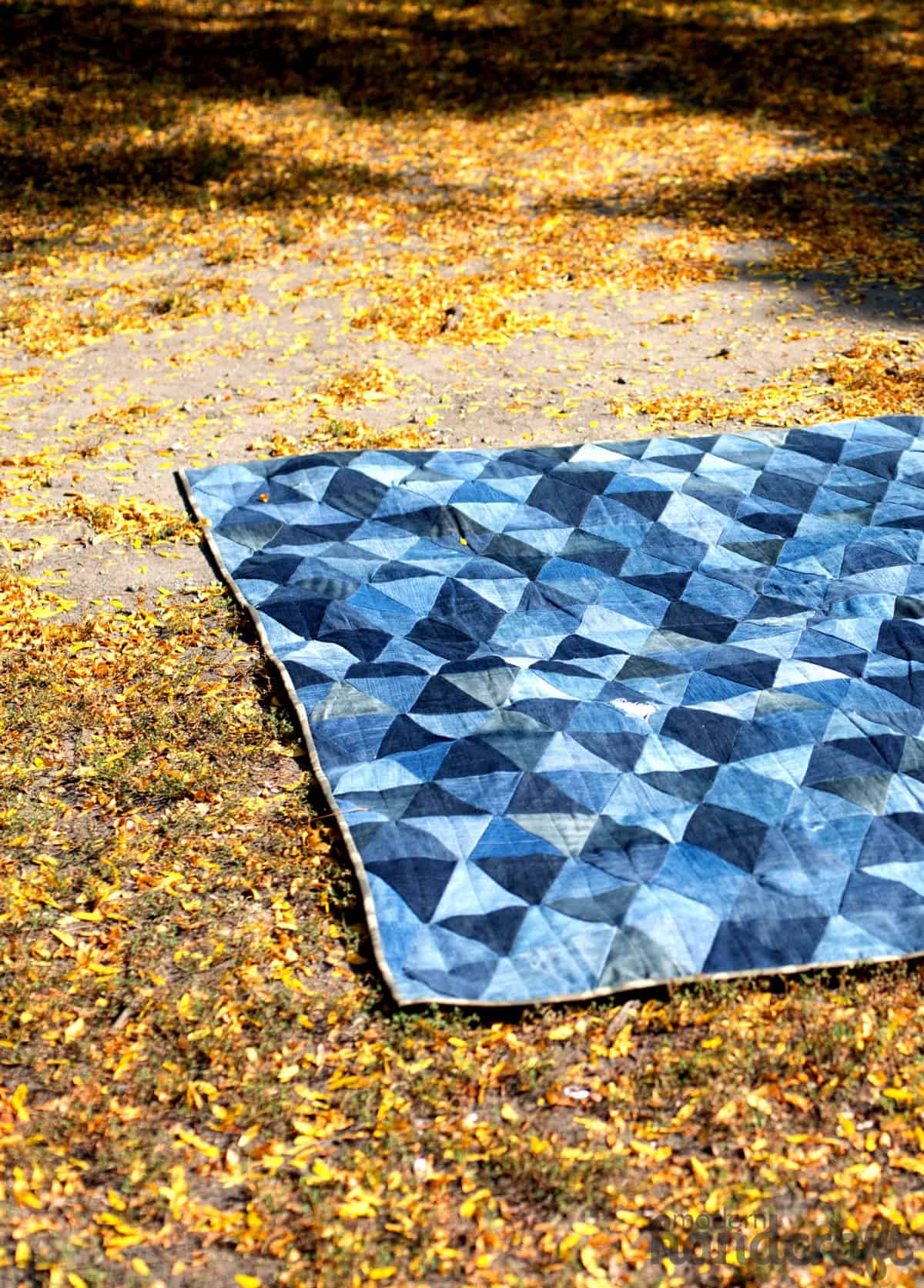 11. Crocheted Denim Coasters from Petals to Picots
Make some denim yarn and crochet them into these country coasters.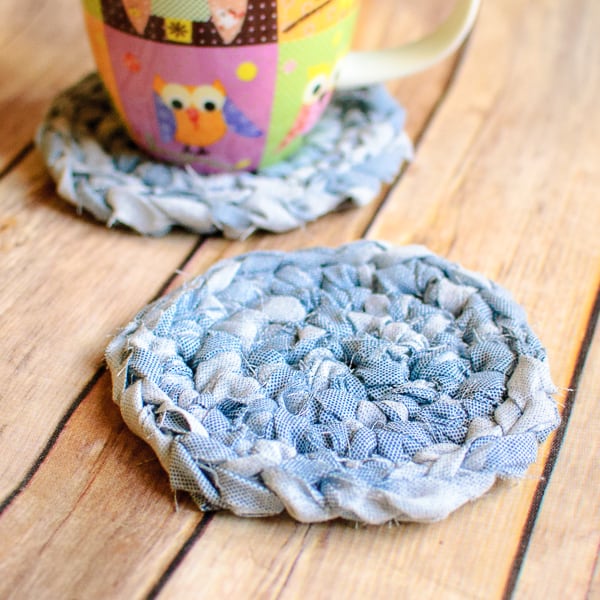 12. Denim Beads by Crafts by Amanda
Make a colorful beaded necklace with this original technique.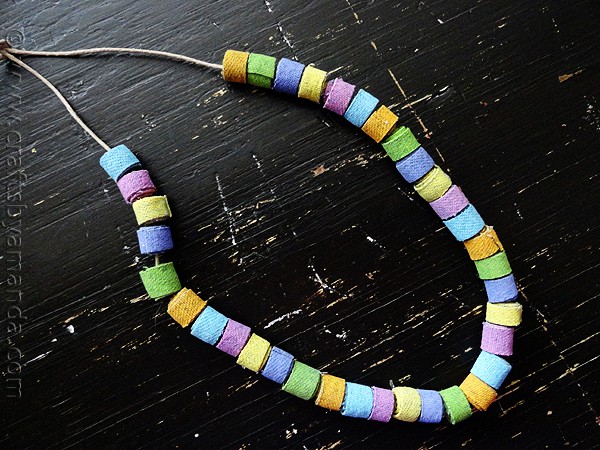 13. DIY Jean Bowl by Hello Natural
Turn your scraps into a fun catchall.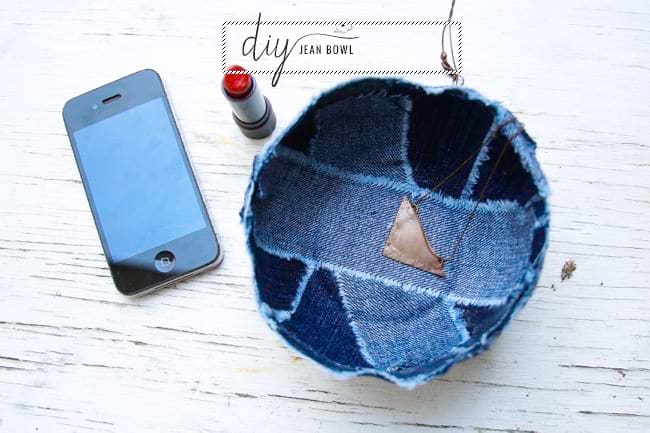 14. No Sew DIY Denim Clutch by iLovetoCreate
Stitch up this stylish dual-toned clutch–don't you just love the contrast of the pocket?
15. Upcycled Jean Pillow from Brit + Co.
Whip up some easy throw pillows and add a rugged touch with a thrifted belt or two.