Don't throw away those pistachio shells the next time you are snacking; you can use them to make some awesome crafts! From home décor to jewelry, you'll be amazed at these 20+ crafts with pista shells.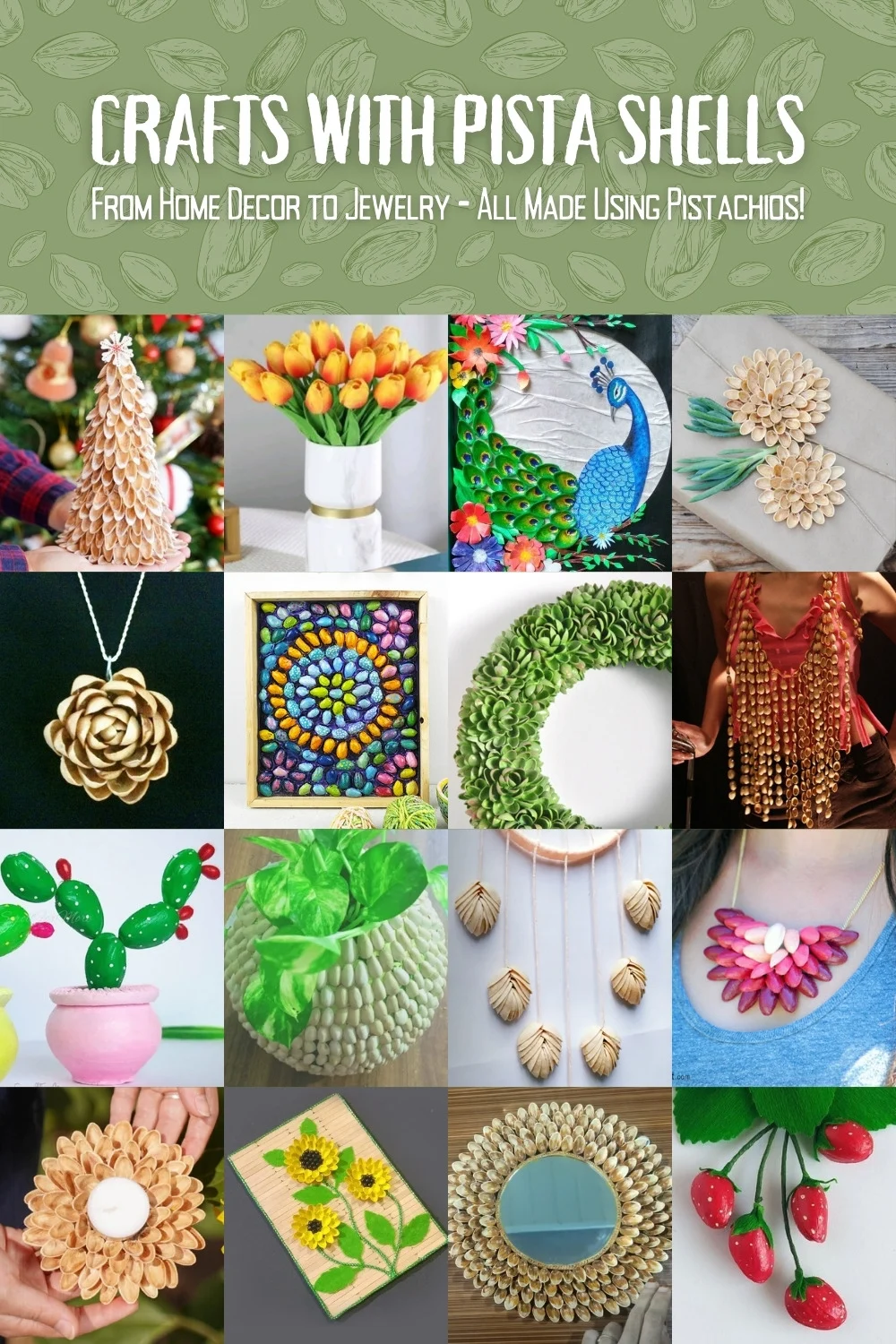 If you have kids, you're probably familiar with crafts using food like dried pasta, beans, and even potato stamps. You also know all about upcycling paper trash like toilet paper rolls and magazines for crafting. Now you can add pista (or pistachio) shells to these crafting lists!
After munching on some pistachios, you probably throw your shells out, right? Now you are going to be collecting them for all of the fun DIY ideas you can make with them!
There are numerous kids' craft ideas using pista shells, but the list I've collected and shared below has over twenty adult crafts you can make using these nutty shells.
Go ahead; scroll down and be amazed by what you can make using a pile of shells that would have been headed for the trash!
Crafts with Pista Shells
Don't toss those pistachio shells after snacking! From DIY home decor to jewelry, you'll be amazed at these 20+ crafts made with pista shells.
---
Did you enjoy these crafts using pista shells? It would be awesome if you could share this post using the buttons below. Then take a look at these other popular crafts using items from nature: