This DIY Halloween skull display takes only a few minutes to put together – it's the perfect last-minute holiday decor idea!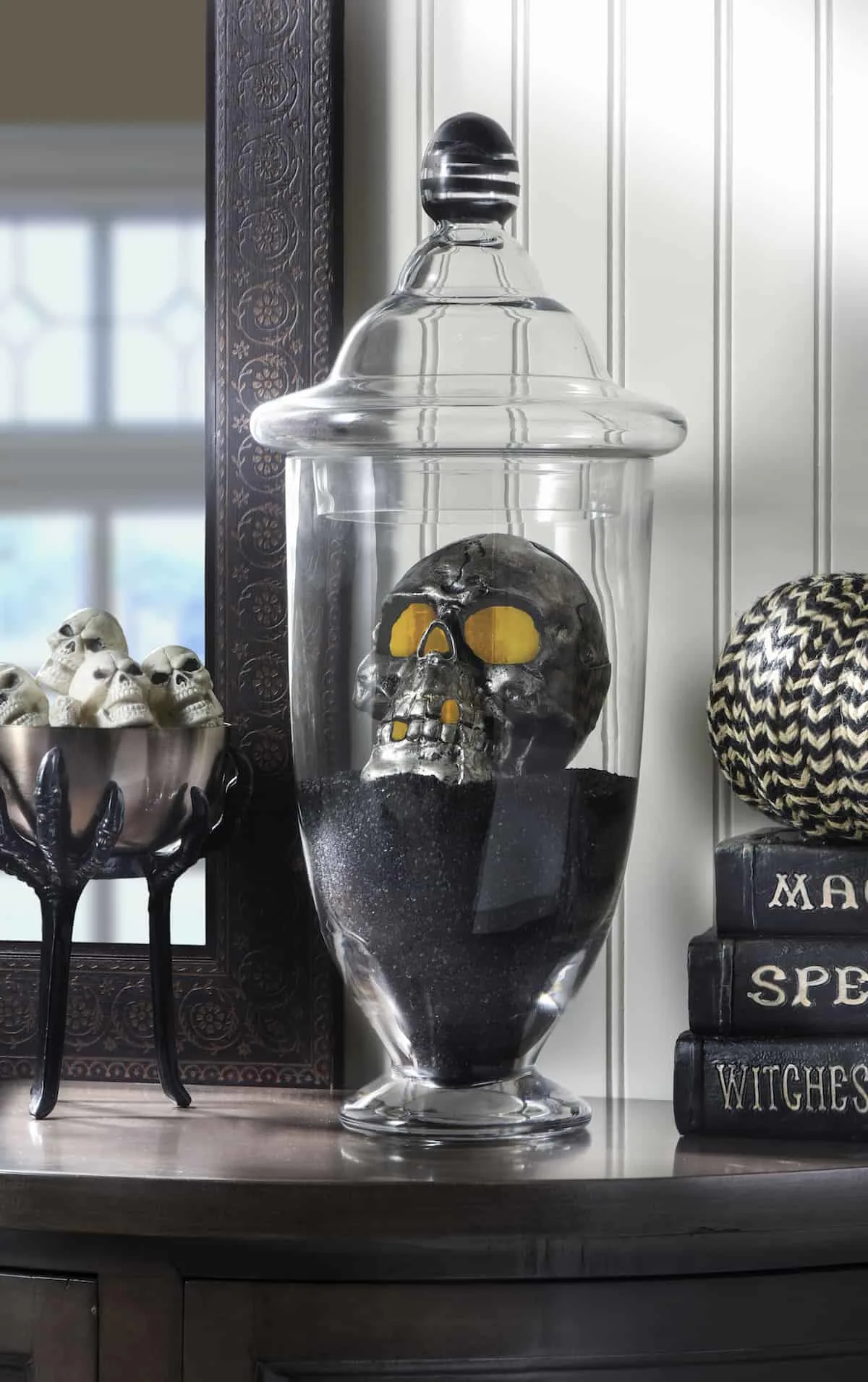 I like to bring Steve, my boyfriend, along with me to the craft store. The only problem is that once we get in there, I know it's going to take forever – and it's not me, it's him!
Actually, I don't mind, because he's coming up with craft ideas for Halloween decor. Steve is really good at challenging himself to come up with ideas using one item as a "base," and this time he did it with an apothecary jar at Michaels.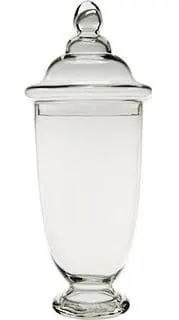 We both noticed the unique shape of this apothecary jar at the same time. "Are you thinking what I'm thinking?" Steve said. "Um, yes . . ?" I responded.
At that time, I really didn't know what he was thinking, but sometimes you have to play along so you don't ruin the excitement, right? It turns out Steve was thinking of an awesome DIY Halloween skull display that you can make in a few minutes.
Okay, maybe more than just a few minutes, but it really doesn't take long at all. I really love this spooky display and am impressed that Steve came up with it so quickly. Here's how he made this skeleton craft.
Halloween Skull Display
Gather These Supplies
Apothecary jar – ours was 18.5″
Skull – we got this at Michaels too; he has a removable back skull and a votive fits inside
Decorative stone granules – in the floral section
FolkArt Multi-Surface Paint, Pure Black
1/4″ stencil tape
Paintbrush
LED votive (for the inside of the skull)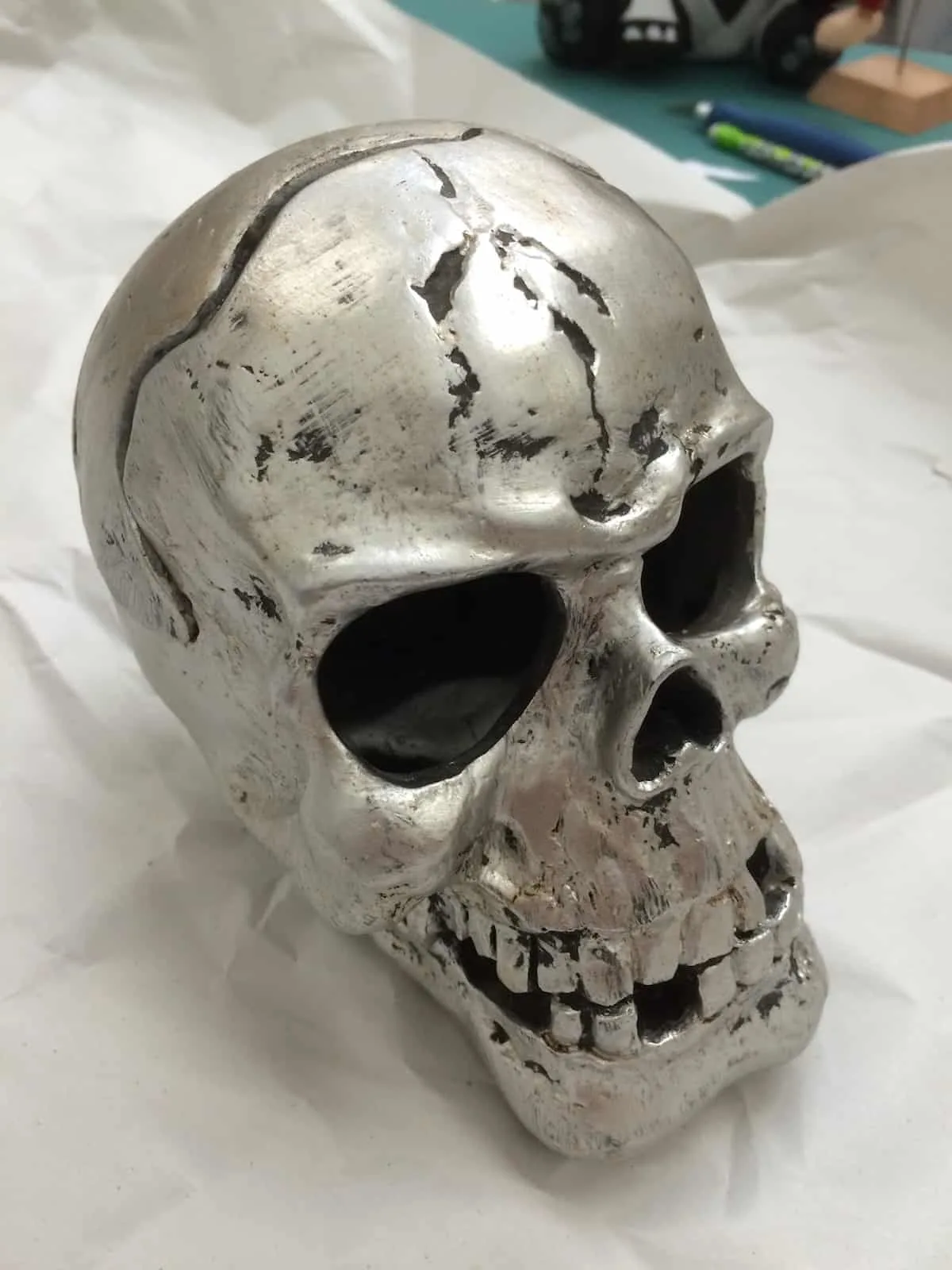 So after we found the apothecary jar, we went over to the Halloween decor aisle at Michaels and found this skull. We realized he was perfect and made sure he fit in the jar – which he did. The back of his skull was removable and inside was a place for a votive to sit. Perfect!
Yet he wasn't spooky enough.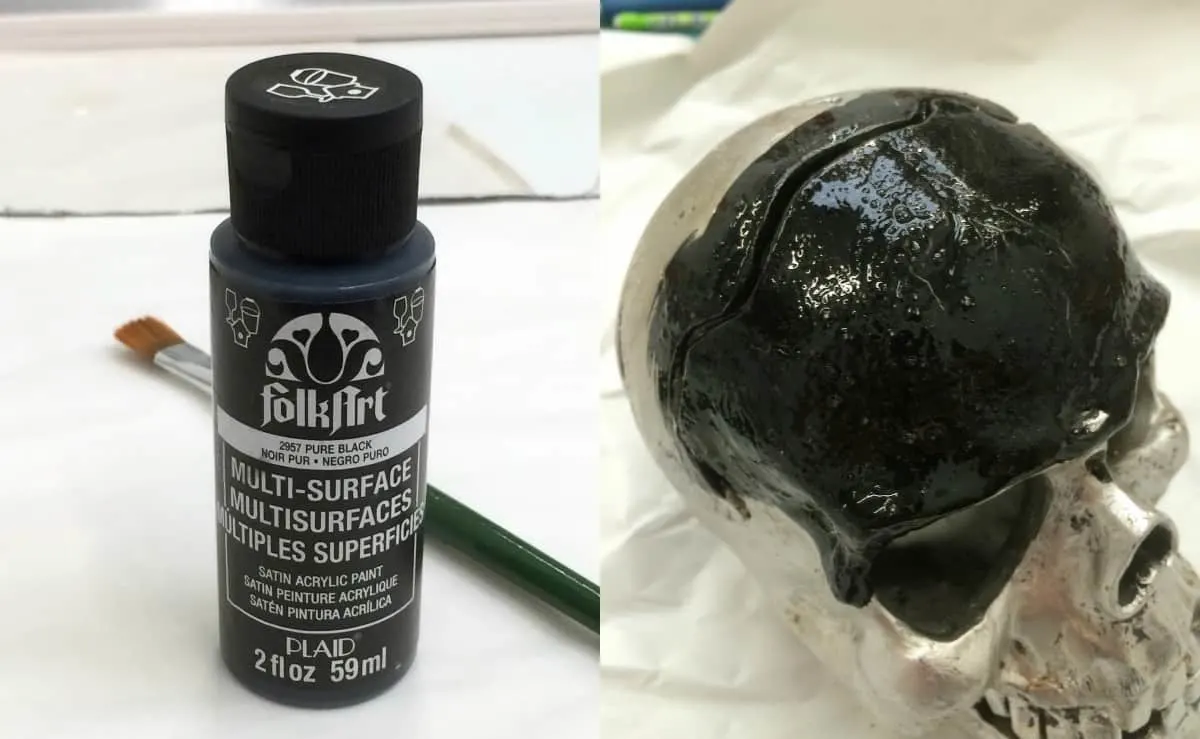 Steve decided to add a bit of a spooky touch with paint! All you do is cover the skull with black paint . . .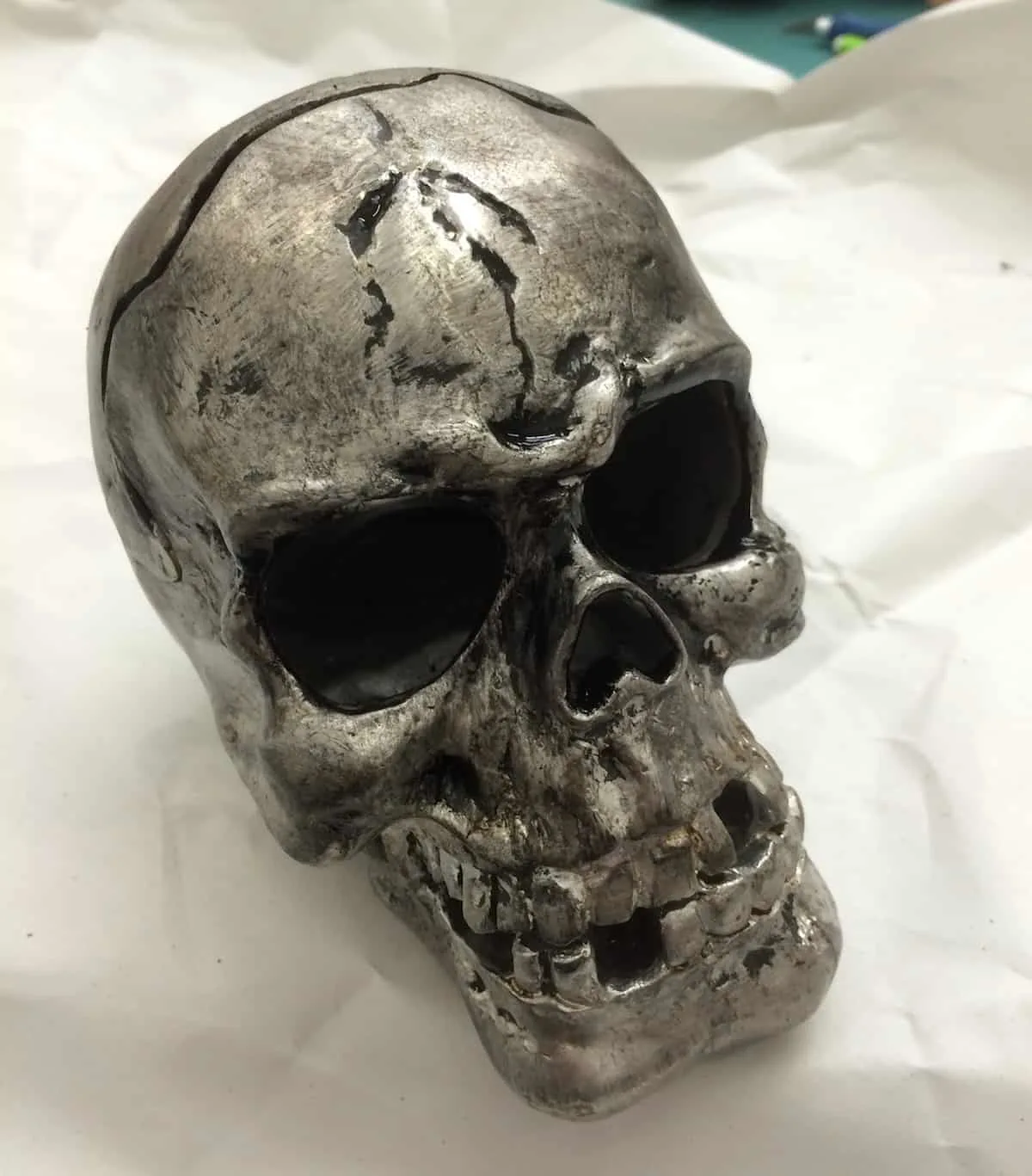 And then before it dries, you wipe the majority away with paper towels. Of course, you can wipe away as much as you like to get the spooky effect that you prefer.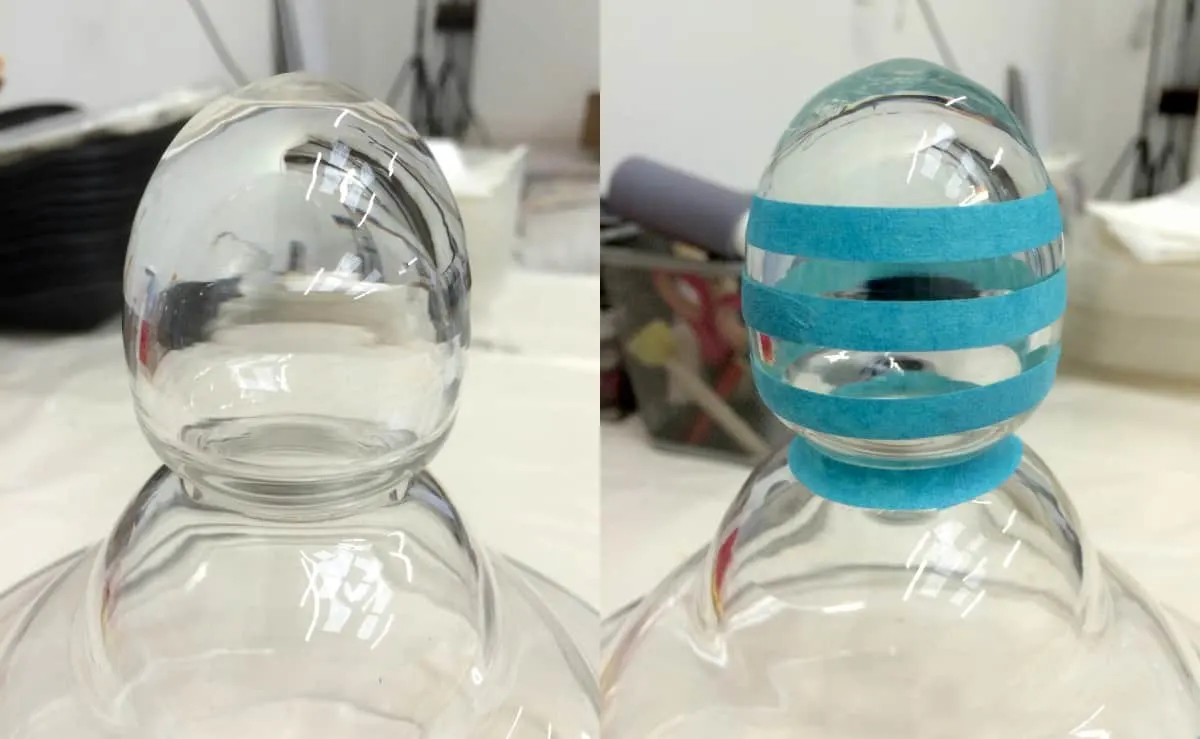 The next step is totally optional and if you don't do this, the project is even faster. But Steve wanted to add a little something to the top knob and I wasn't sure . . . but when he did it, I love it.
All you do for this part is wrap some 1/4″ stencil tape around the knob as shown.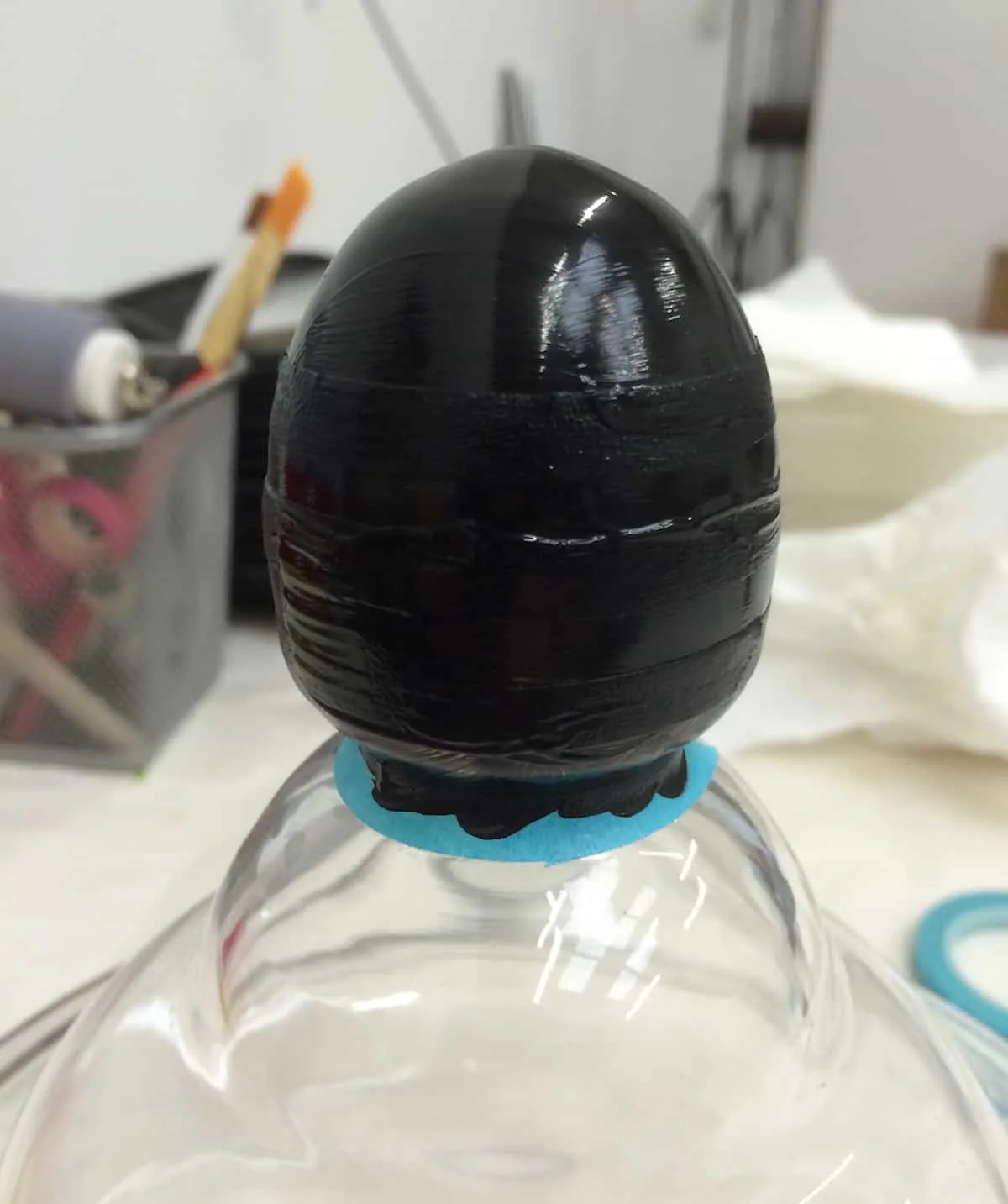 Then paint with your multi-surface paint. Remove the stencil tape right away and let dry.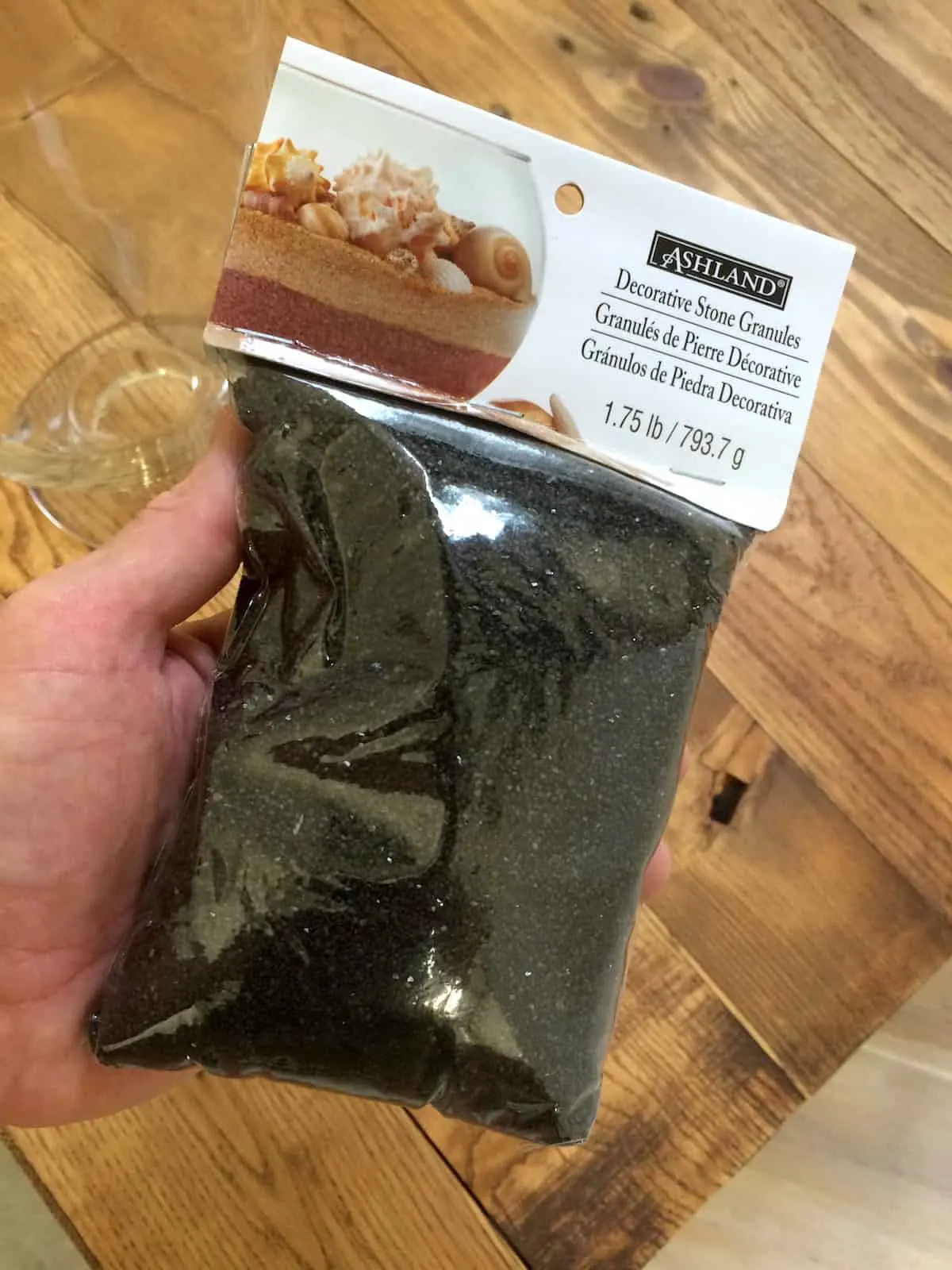 This is the last step. I know – can you believe we are almost done with our skull display?
We found this black, sparkly stone granule mixture in the floral section.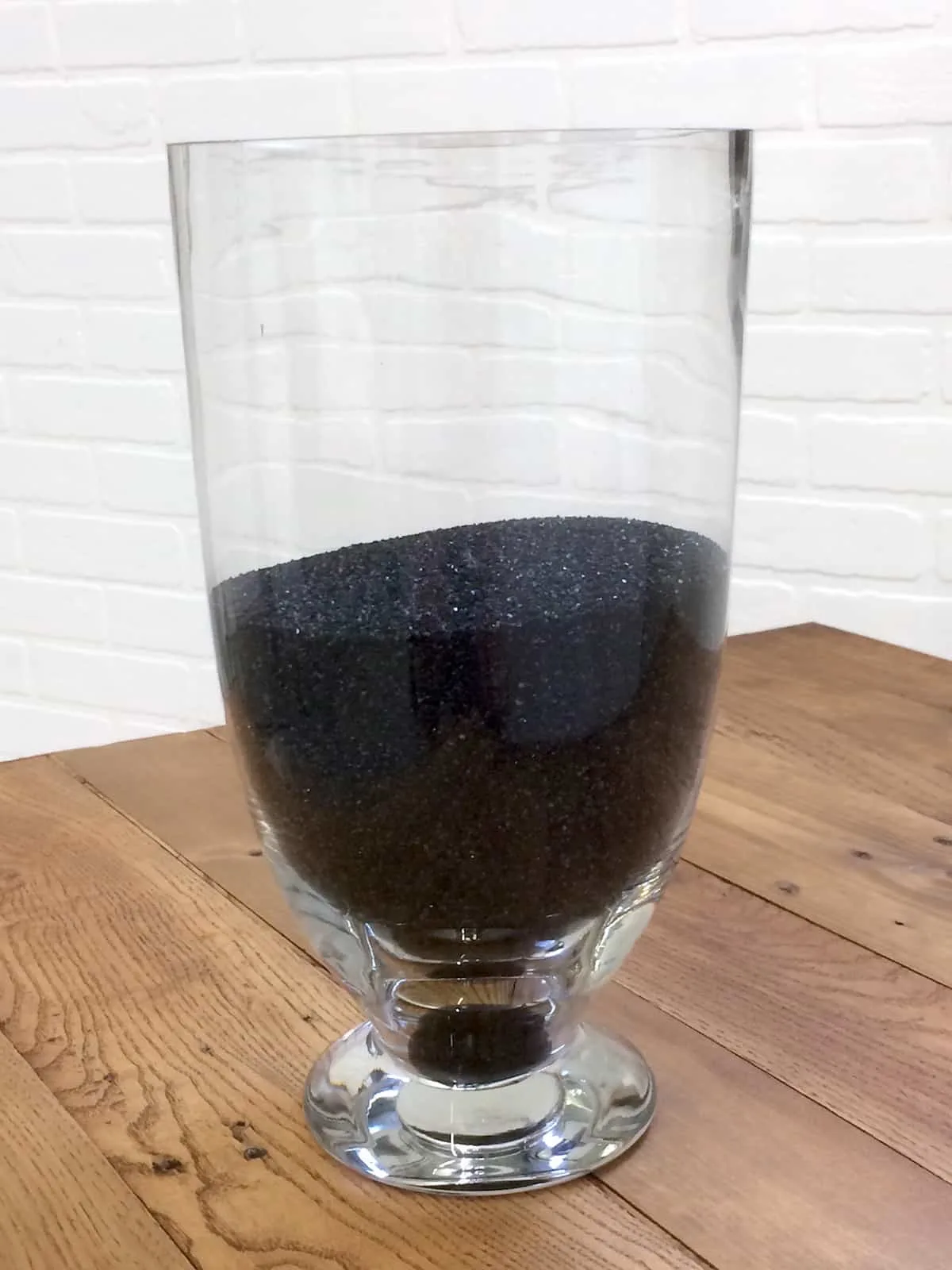 So Steve poured it into the vase. He placed the skull on top (with an LED votive inside), then placed the lid on the top.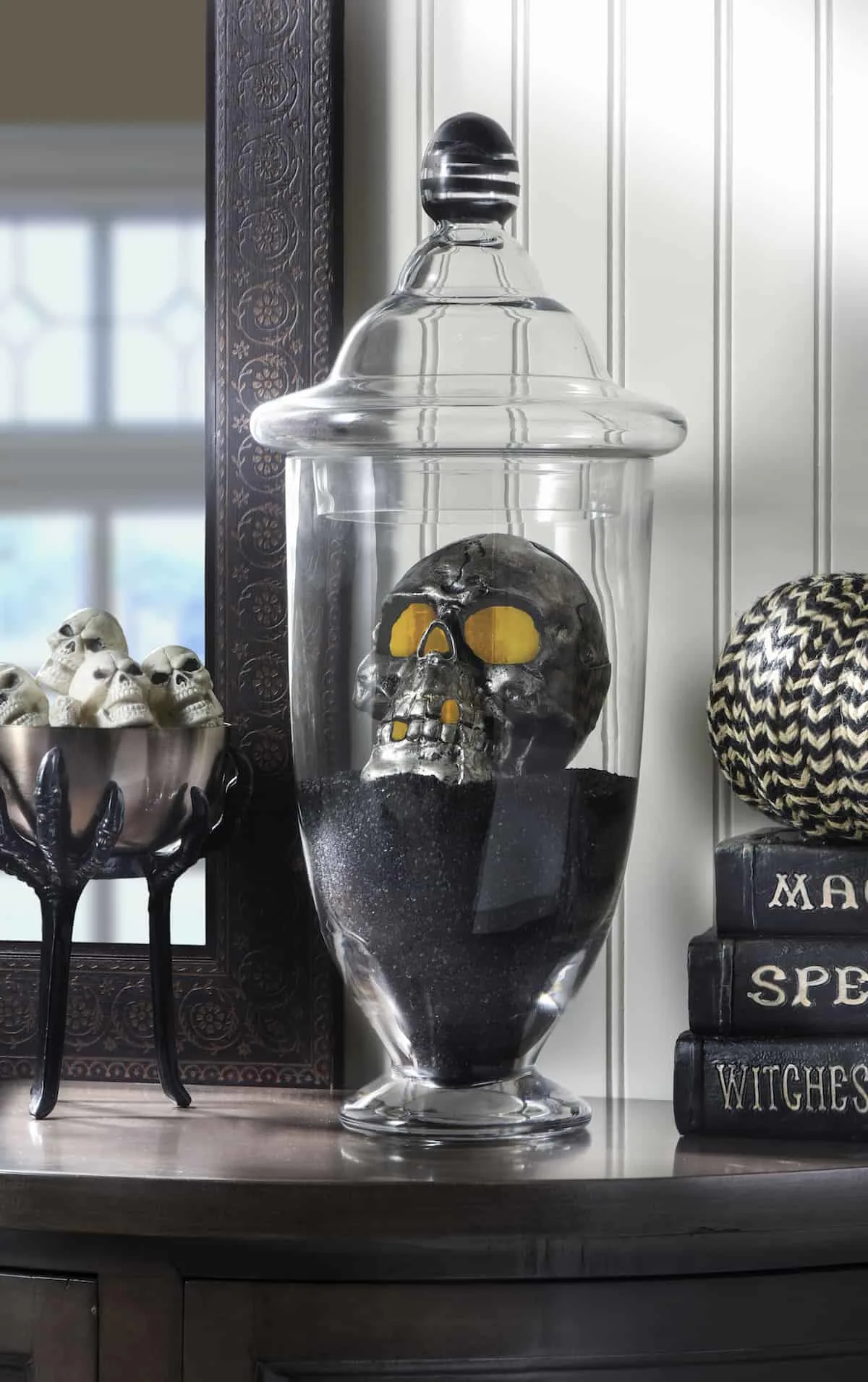 That's all there is to it!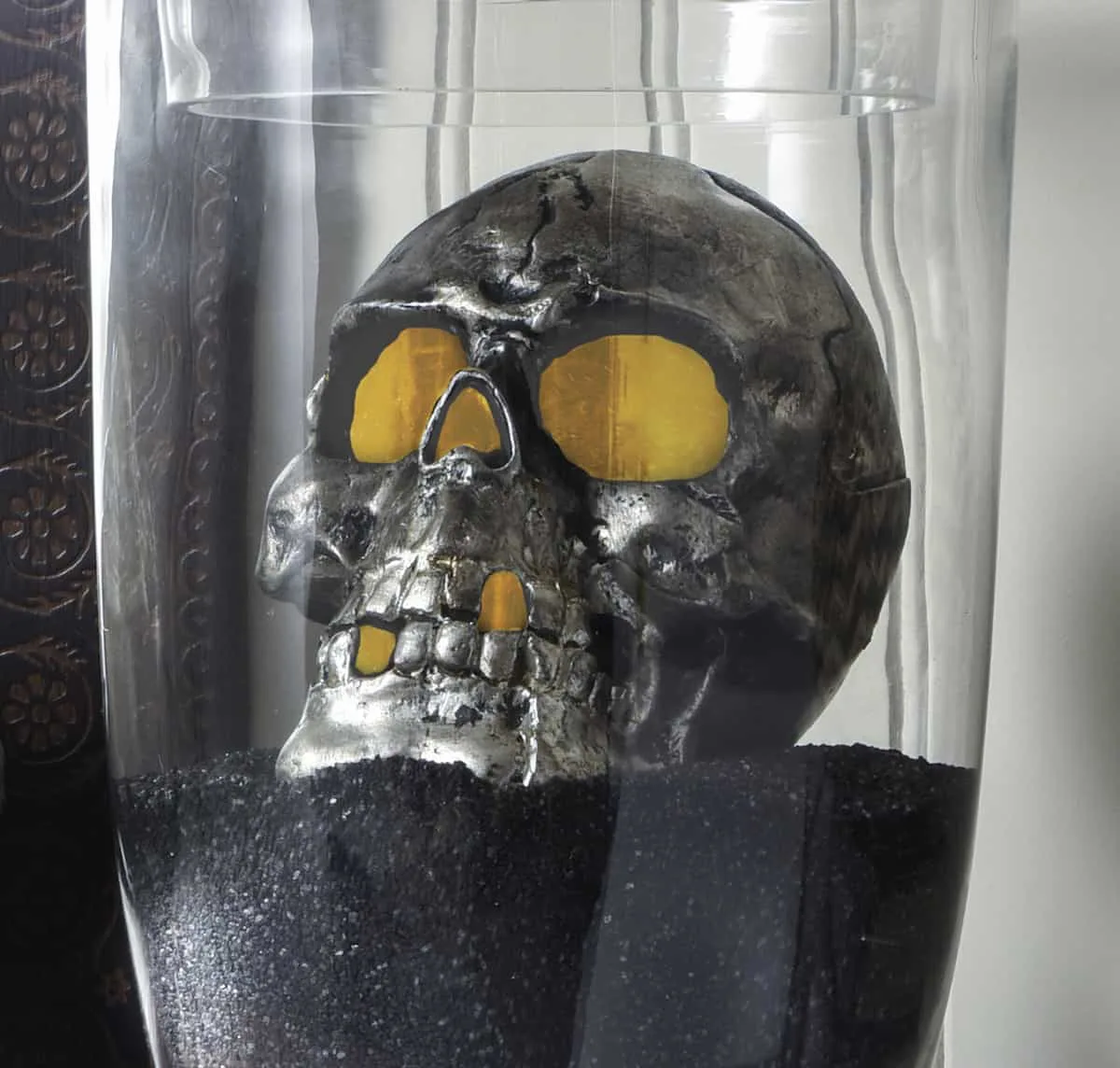 The glow from the inside of the skull is so perfect for the holiday. Perfectly spooky!
If you try this project, let us know in the comments. It's seriously only going to take you a few minutes and all of the supplies are at Michaels. Happy Halloween!
---
PS – if you like sand and skulls, you might also like this Halloween sand art. Plus check out these other ideas!