If you get headaches from cleaners like I do, you'll want to try this all natural window cleaner recipe. Only two ingredients, and smells great!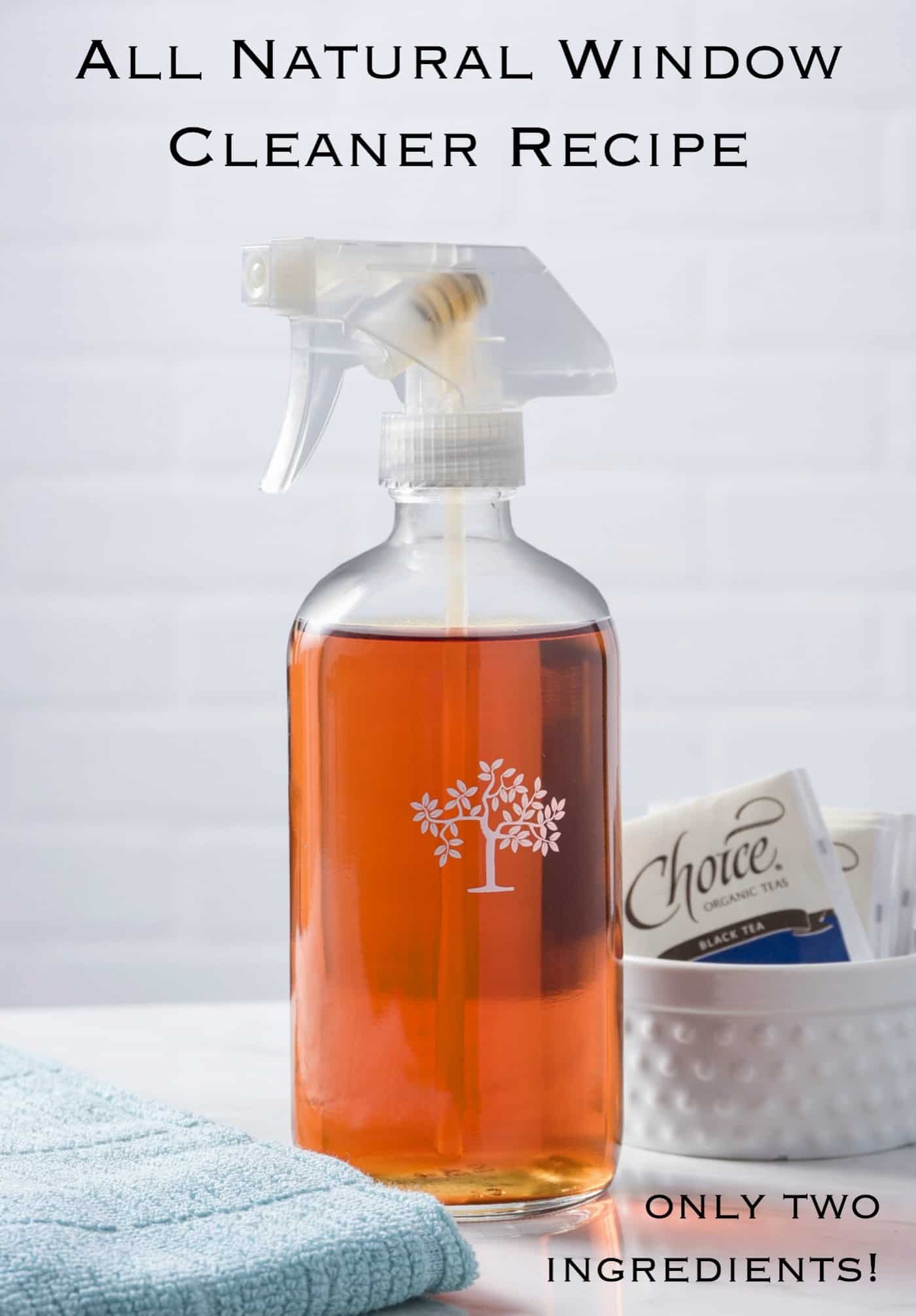 I'm SO excited to share an all-natural window cleaner recipe with you today! Which you might find odd (because who gets excited about window cleaner?), but like most of my posts, a little story comes along with it.
I grew up in a home with a neat freak – my father. When people tell me they had to clean when they grew up, I do a little bit of the Goodfellas laugh to myself. Dad called every day at 5:00 before he left work to make sure that we (my four brothers and I) had done all of our chores which included (but wasn't limited to) vacuuming the entire house and cleaning bathrooms from top to bottom every single day. Then Saturday morning was house cleaning fun . . . from 8 – 12. We'd do the deep clean then!
My parents taught me a great work ethic, but it definitely wasn't fun cleaning all the time. I have very specific memories of my dad using a window cleaner that gave me a raging headache. A lot of cleaners did that back then, and still do.
Did I lose brain cells? Probably. That's why as an adult, I've found it important to develop my own recipes (including this window cleaner recipe) that are all natural – they don't make me sick and I don't feel guilty pouring them down the drain. The secret ingredient for this one is TEA!!
Two Ingredient Window Cleaner Recipe
Here's what you'll need: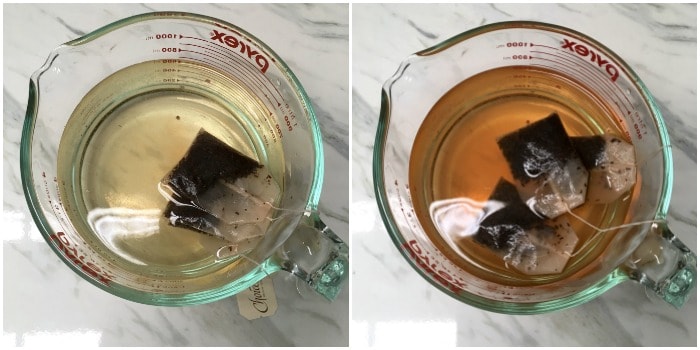 What to do:
Steep tea bags in 1 cup of water and cool.
Pour brewed tea into a spray bottle.
Spray on windows and wipe thoroughly with a paper towel or cloth.
That's all! Now you've got clean windows and mirrors without using harsh chemicals.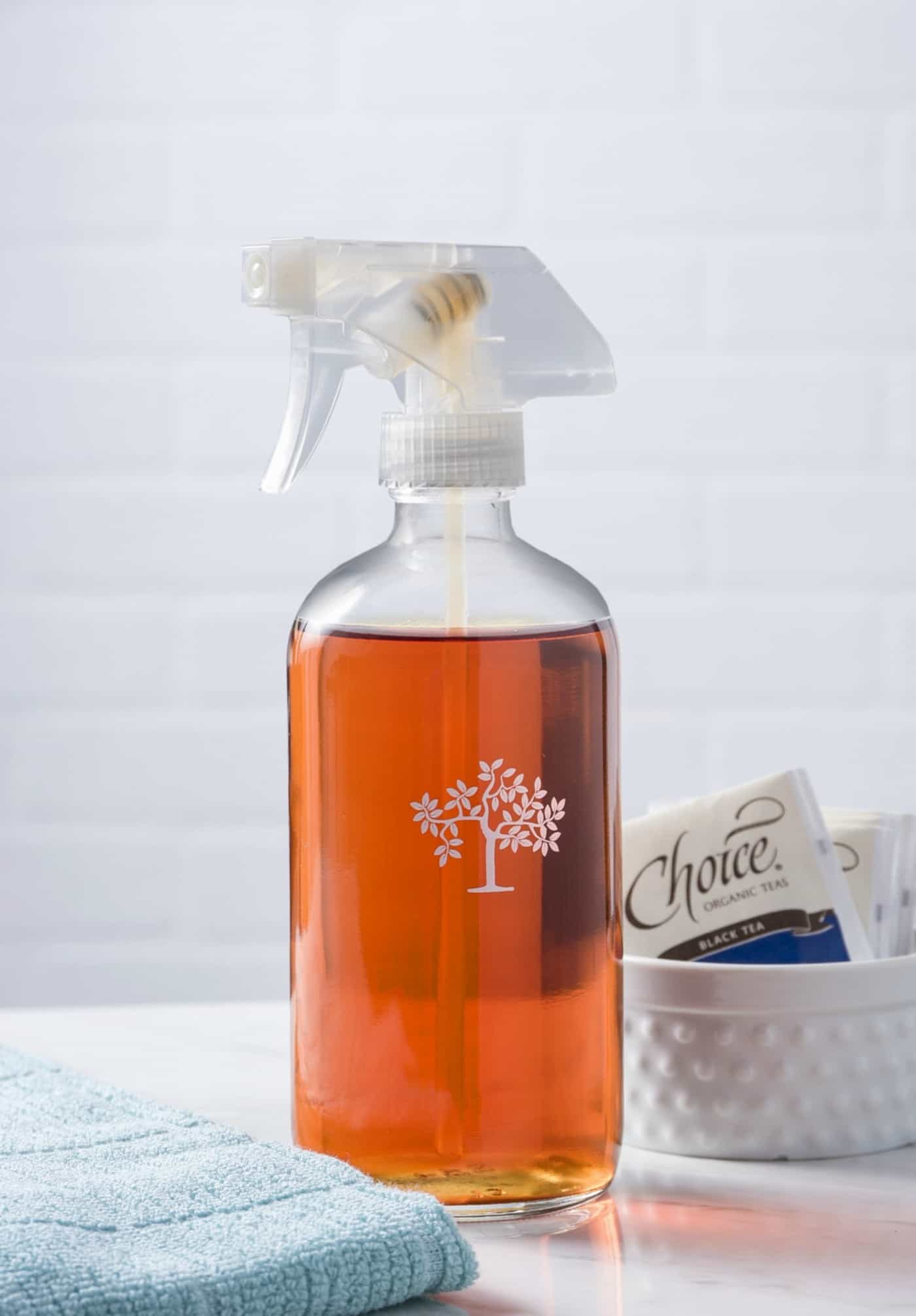 Are you ready to ditch your chemicals and try this all natural window cleaner? I promise it works great . . . and it smells great too! I can't wait for you to try it. Let me know your thoughts in the comments!