Do you know how to crochet? I think one of the most fun things to make is cute creatures! Get 25 free amigurumi patterns you'll love right here.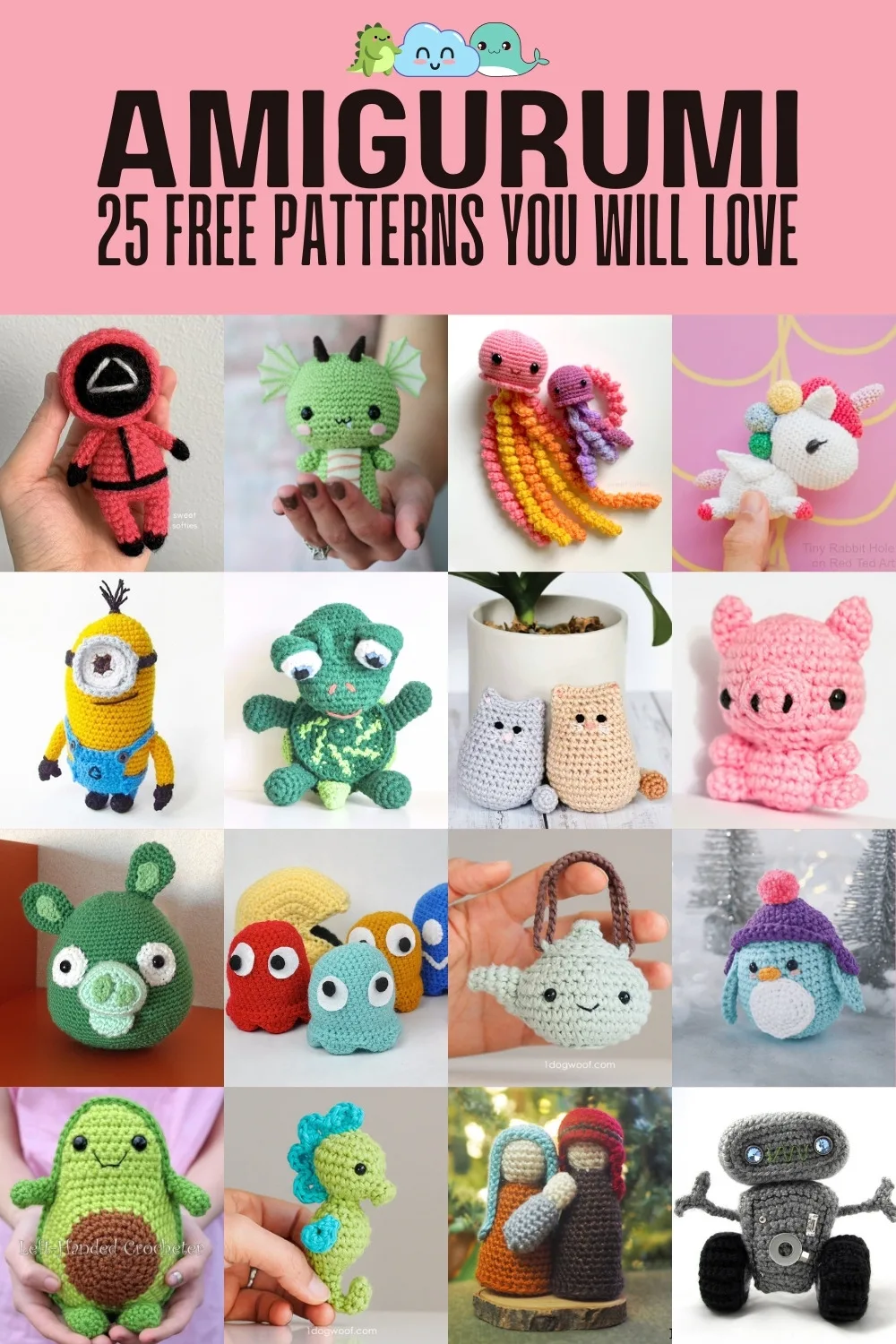 My friend Maya and I have made a resolution for the new year – we are going to learn how to crochet! I've shared some crochet patterns on here before, but now I'm sharing with you our major motivation for learning: amigurumi.
What is Amigurumi?
Amigurumi is the Japanese art of knitting or crocheting small, stuffed yarn creatures. The word is a blend of two words: "ami," meaning crocheted or knitted, and "nuigurumi," which means stuffed doll.
It's pretty straight forward – a knitted or crocheted stuffed doll. Even though it's been around since the early 2000s, the trend continues to grow in popularity.
There aren't any rules to amigurumi, whether it be color, size, or look. Most of the creations are small, just because they are so cute and appealing. AND you can make the toys more quickly the smaller you make them.
As far as I'm concerned, the goal of amigurumi is to make people squeal with how cute it is.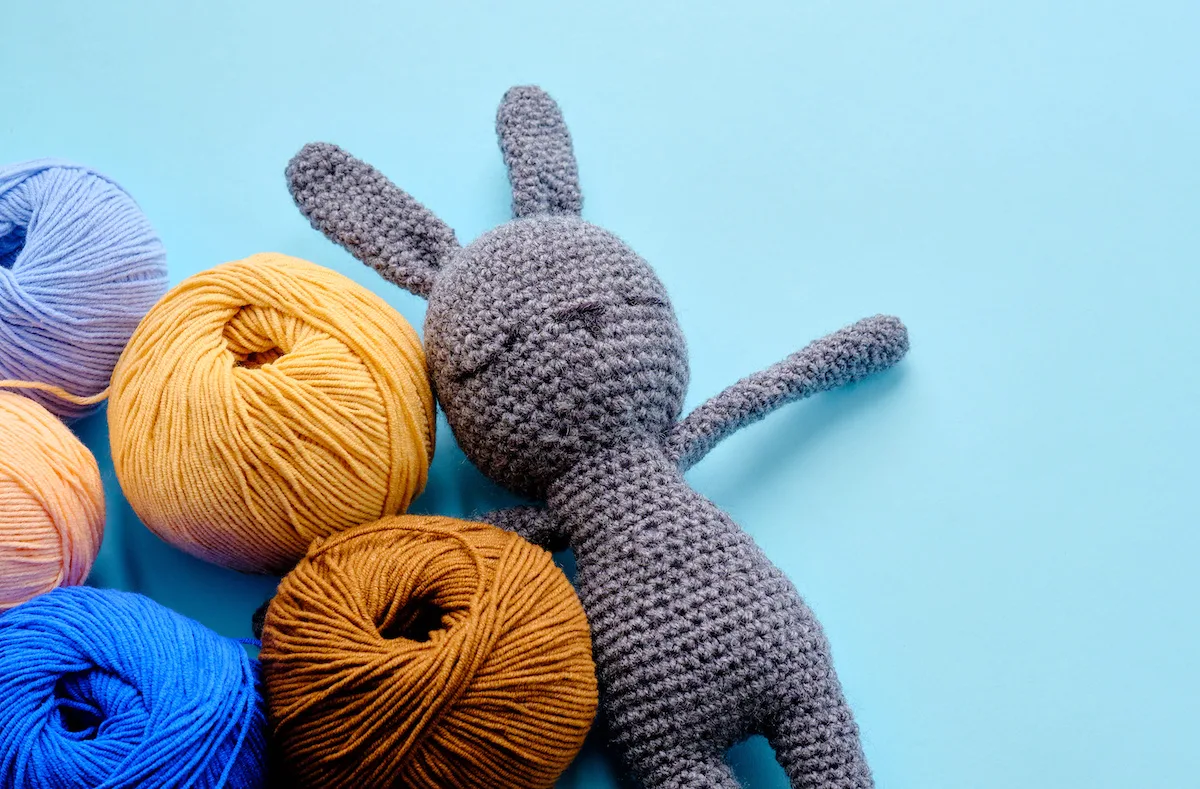 Speaking of cute, you might hear the term "kawaii" thrown around when referring to these stuffed creatures. Kawaii is the culture of cuteness in Japan, and (for the most part) is absolutely applicable when it comes to talking about amigurumi.
We just want to make adorable creatures. As we figure out where we are going to take our lessons, we have put together a collection of amigurumi patterns that we want to try. We need something to keep us inspired! There's nothing like a free crochet pattern to do just that.
If you are learning to crochet, or even if you have been doing it for years, you need to make at least one of these cute characters. There are so many cute patterns including animals, video game characters, and even a happy Baby Yoda.
Scroll through this collection of 25+ free amigurumi crochet patterns and tell us which one you would make first!
(PS – check out our yarn weights guide which comes in handy for both knit and crochet).
Amigurumi Patterns
Looking for free amigurumi patterns to try? Here are 25 super cute crochet patterns to choose from!
---
If you enjoy these free crochet patterns, you're going to love some of our other yarn crafts. Whether you knit or crochet or just like to use yarn, I hope you'll check these out: