Are you ready for summer craft camp with the kids? Make these cute no sew pillows in fun lion and sun shapes. These are SO easy and littles will love them!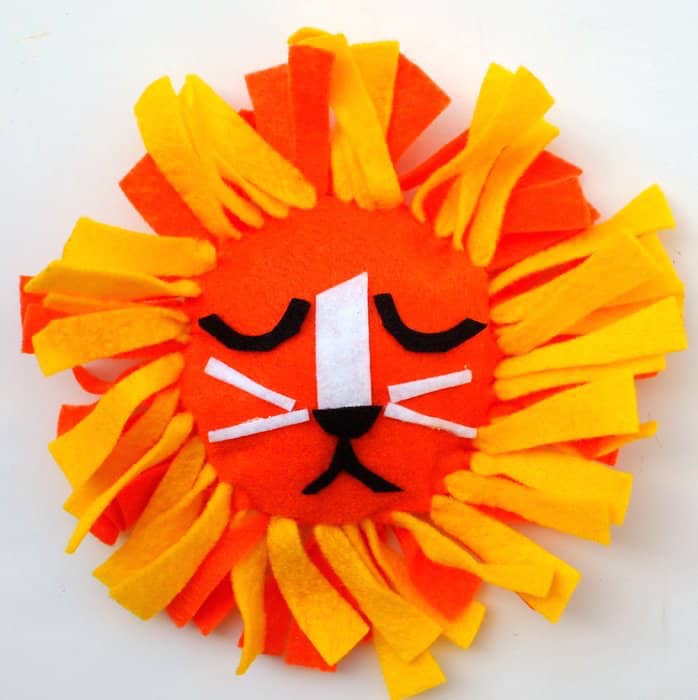 Certain things always come to my mind whenever summer rolls around. s'mores, swimming, ice cream, and summer camp. Hi! I'm Leslie from Pink Stripey Socks and by golly, do I love me some summer camp crafts.
Today I'm sharing this cute summer camp-style craft that you and the kiddos are sure to love! We're making some cuddly sun and lion felt no sew pillows!
Once you learn the general idea, you can make any shape or animal you like. These DIY pillows are a great boredom buster for kids of any age.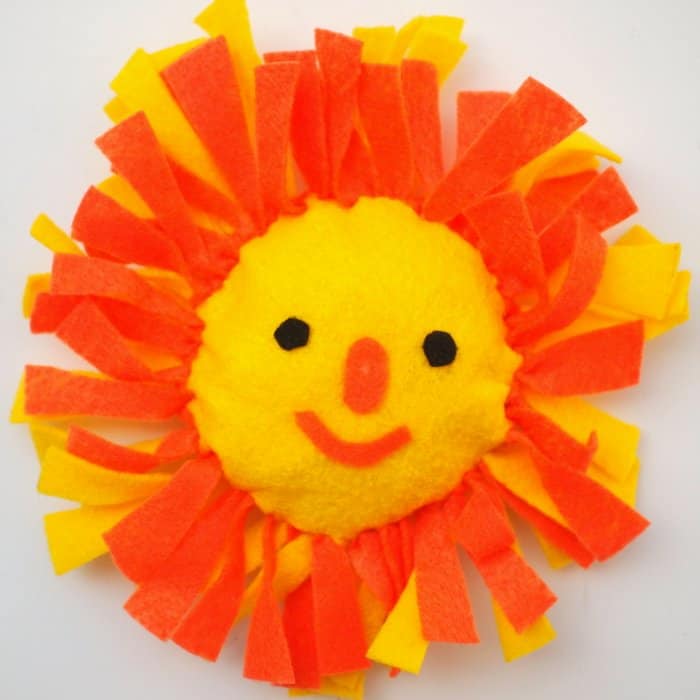 No Sew Craft Pillows
Materials:
Felt (Yellow, Orange, Black, and White)
Fabric Scissors
Pins
Tape
Glue (Hot glue or Tacky Glue)
Stuffing (Optional)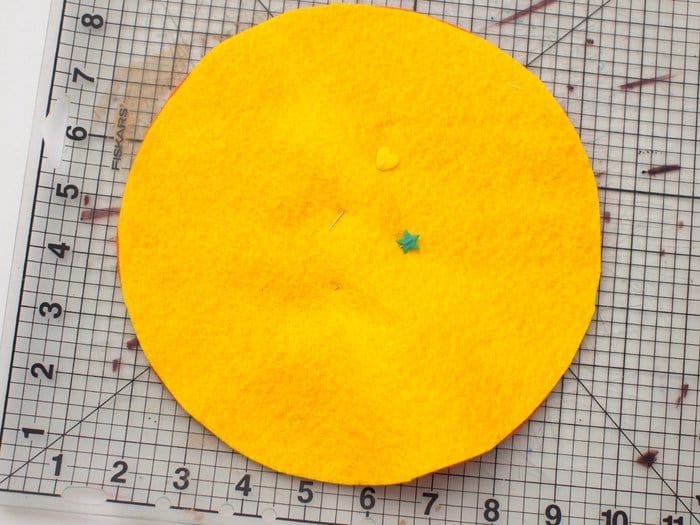 Step 1:
Cut out two identical circles from the yellow and orange felt. Pin the circles together.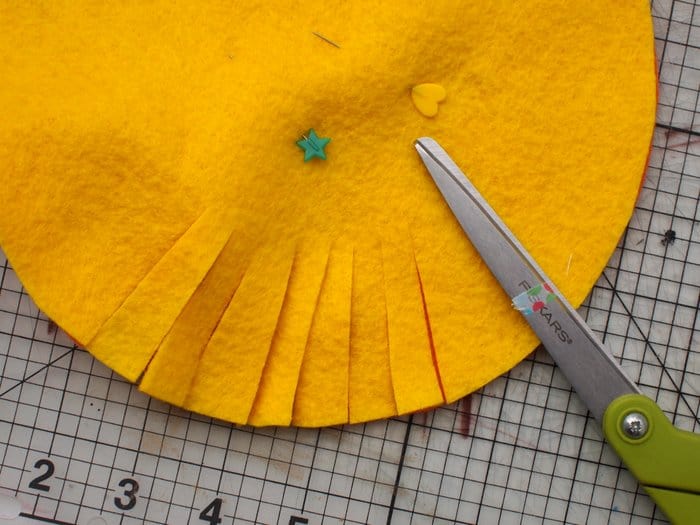 Step 2:
Cut out fringe that is at least 2" long around your felt circles. (I placed a piece of tape on my scissors to mark off 2." Or, you could just trace a smaller circle inside your larger circle that is 2" away from the edge.)
The fringe needs to be at least 2" long because you'll have to tie them together in the next step. Thinner fringe is also easier to tie than wider fringe.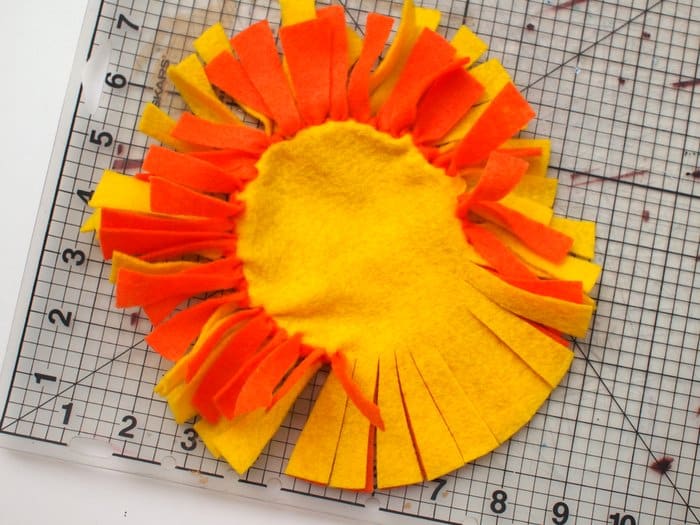 Step 3:
Tie your fringe together around ¾ of your circle. (Leave a portion untied to fit your stuffing.)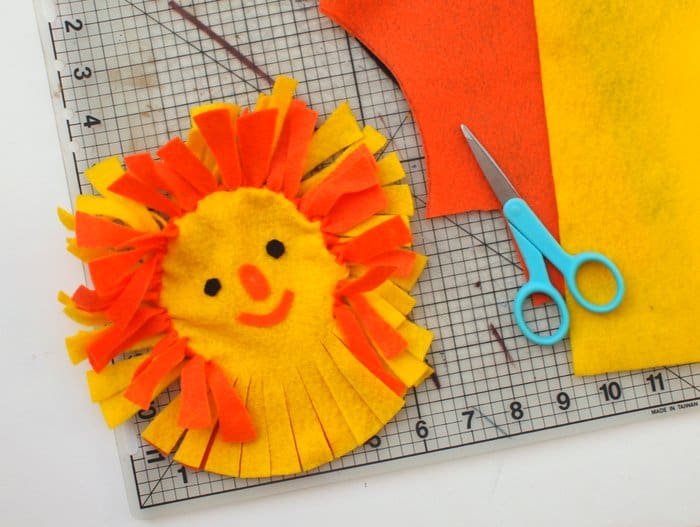 Step 4:
Cut out felt face pieces and glue them on. (I glued on a sun face to one side of my pillow and the lion face to the other side of my pillow.)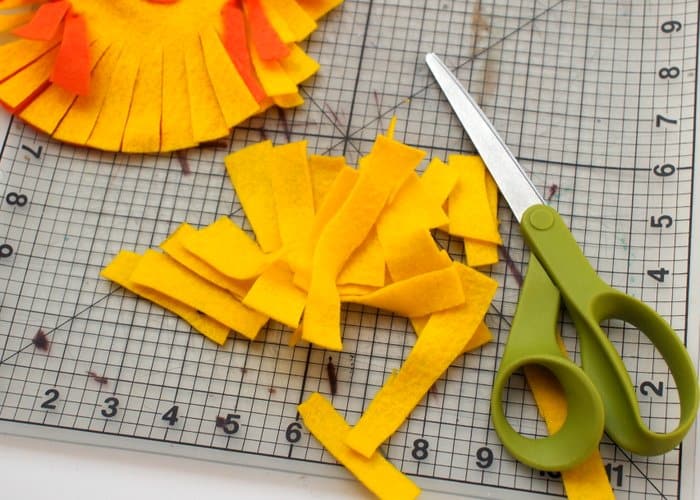 Step 5:
Time to stuff your pillow! Stuffing would be great to use. However, if you're like me and don't have any stuffing on hand, just cut up excess pieces of felt. Tada! Instant stuffing!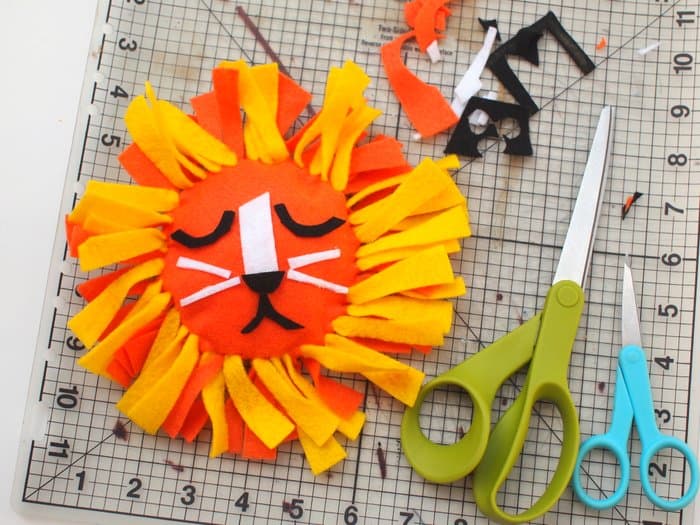 Step 6:
Tie up the remaining fringe.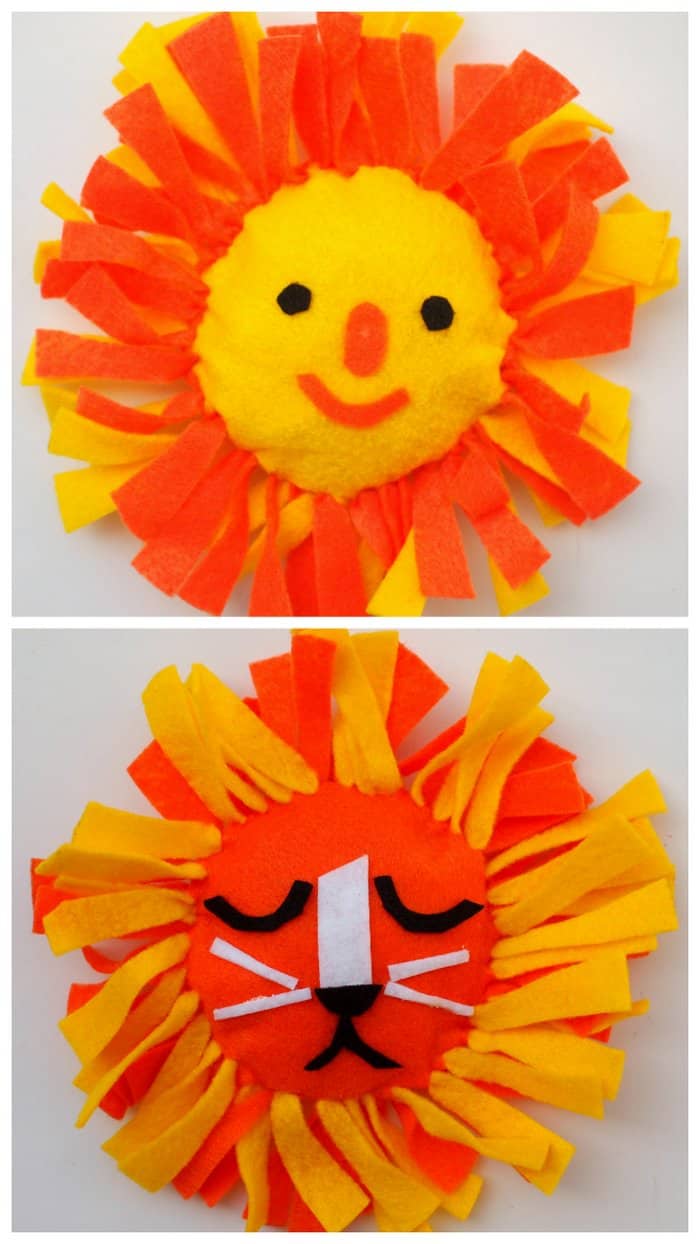 There is something so nostalgic about these cute and cuddly no sew pillows. Check out a combination of additional pillows for you to make and summer crafts for your kids to try here:
Happy summer crafting, friends!