It's so easy to make these paint chip bookmarks that look like spring tulips. Kids will love this craft, and if you have old paint chips . . . it's free!
Skills Required: None. Even if you've never crafted before you'll be able to make this project. You'll be cutting and drawing with markers. This is perfect for children of all ages!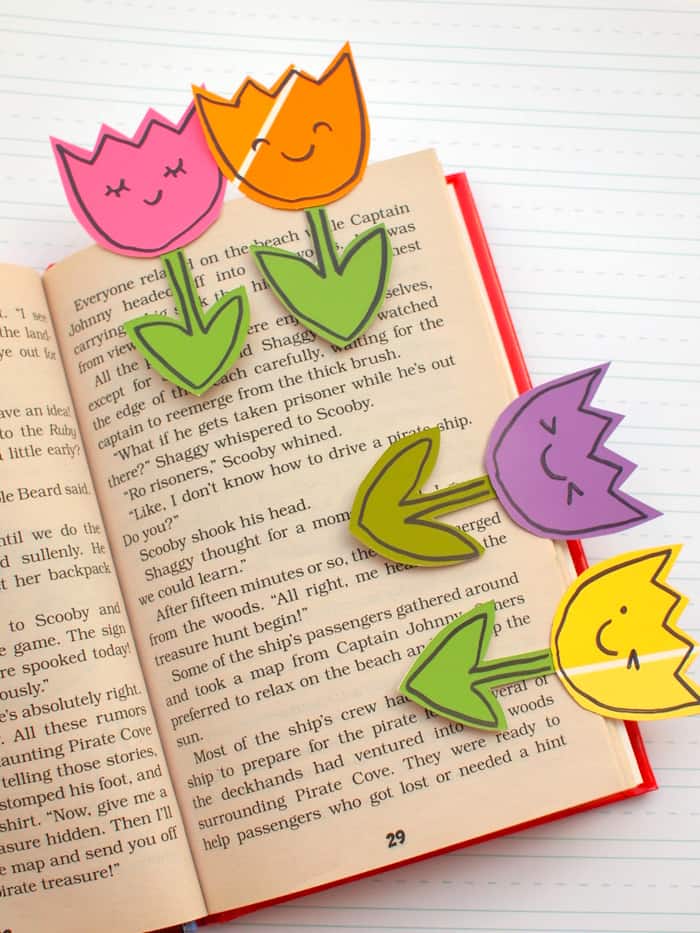 Spring is in the air! And I am loving the warmer weather, longer days, and gorgeous budding flowers! Hi! It's Leslie from Pink Stripey Socks! Today I have another fun bookmark craft for you inspired by this new blooming season.
So far we've made confetti bookmarks, cute cat bookmarks, and origami heart bookmarks. Today we're continuing the trend and making some cute spring flower bookmarks!
These paint chip bookmarks are really easy to make – and you can use paint chips you already have leftover from another project, or ask Home Depot for the spares they are going to throw away. Either way, it's a free craft!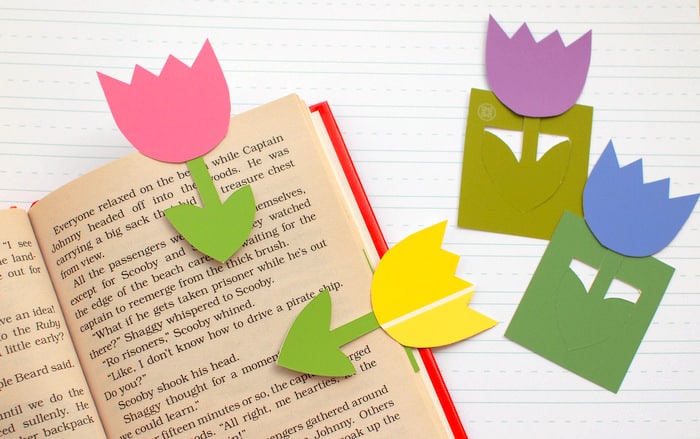 Paint Chip Bookmarks
Here are the materials you'll need:
Paint chip samples
Scissors
Pen
Tape
Craft Knife
Cutting Mat
Sharpie Marker
Let's make some flower bookmarks!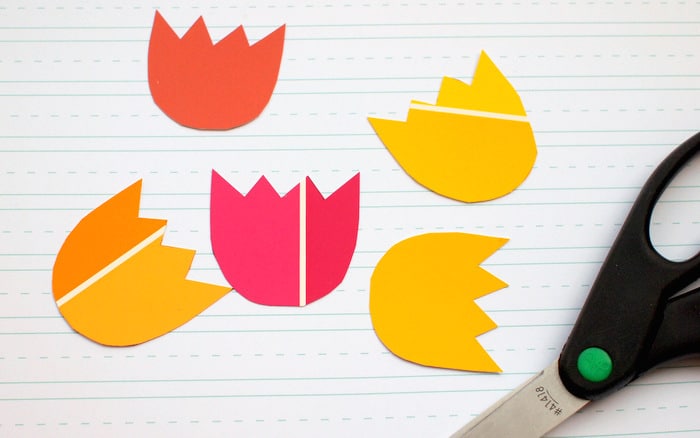 Step 1: Cut out some flower heads from paint chips. (I made mine around 2 inches wide.)
Step 2: Cut out some green rectangles from paint chips. (I made mine around 2 inches by 3 inches.)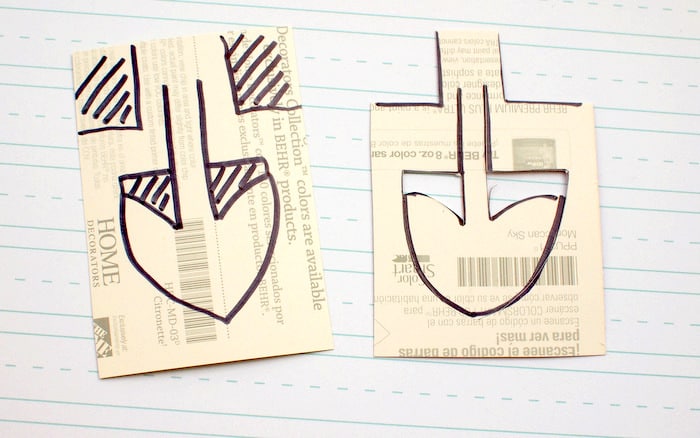 Step 3: Make cutouts in your green rectangle similar to the ones seen in the photo. (The shaded areas mark the areas that need to be cut out. I used scissors and a craft knife.)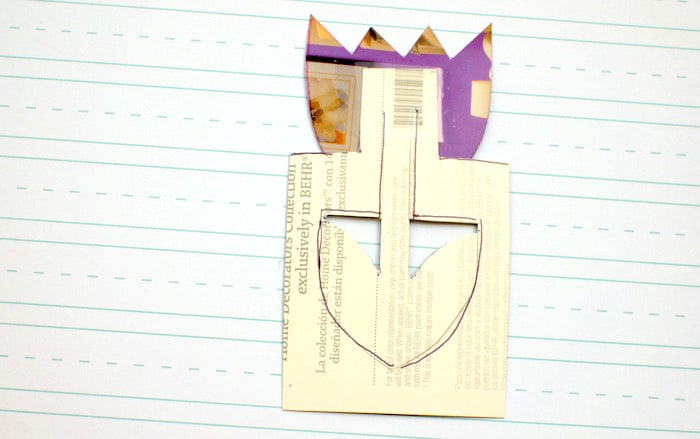 Step 4: Tape your flower head to the top of your stem.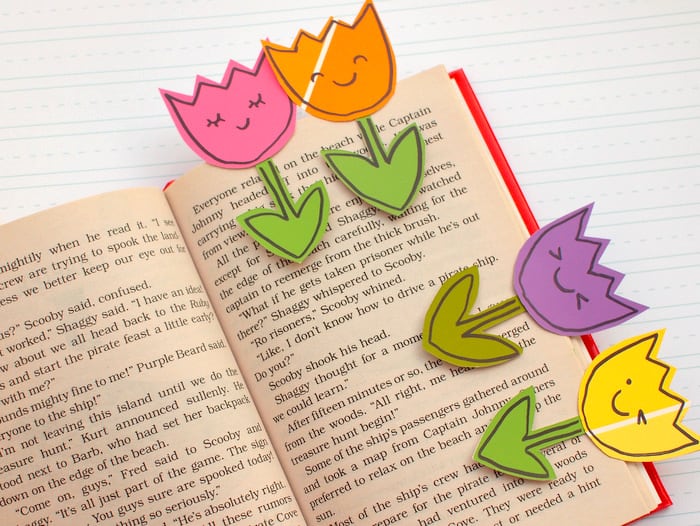 And you're all set! You've got yourself some cute and springy bookmarks! You can keep them as is, or use a Sharpie to add faces and extra cute details.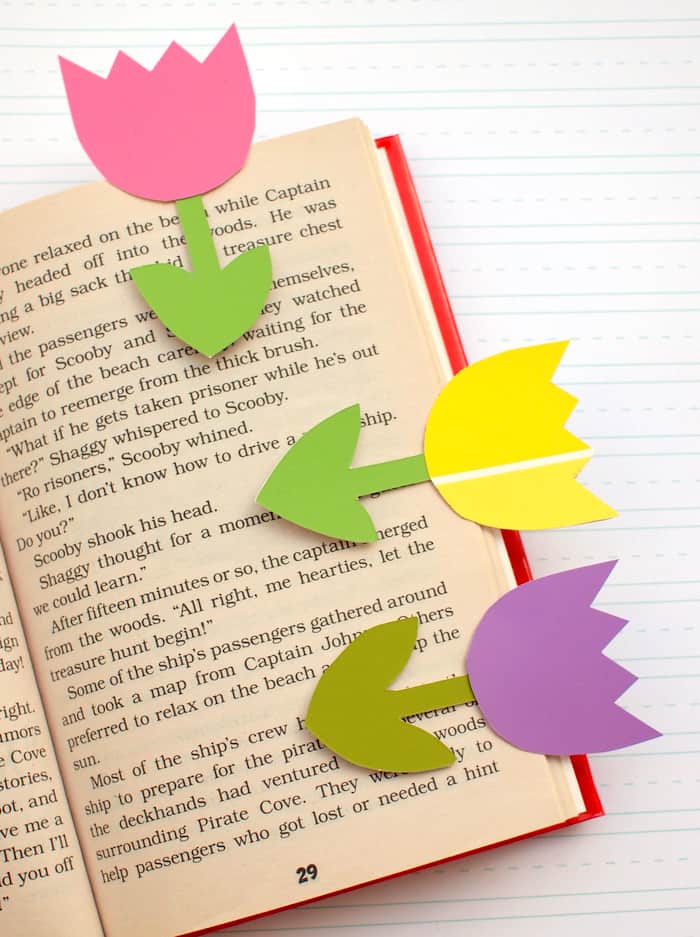 Hope you have fun making these paint chip bookmarks! I just think they're adorable! If you're looking for more kid-friendly springtime crafts, check out my blog Pink Stripey Socks for great ideas like the ones below!
Happy making, friends!