Make a glow in the dark t-shirt with an image of the moon using this easy tutorial – all you need is some glowing fabric paint.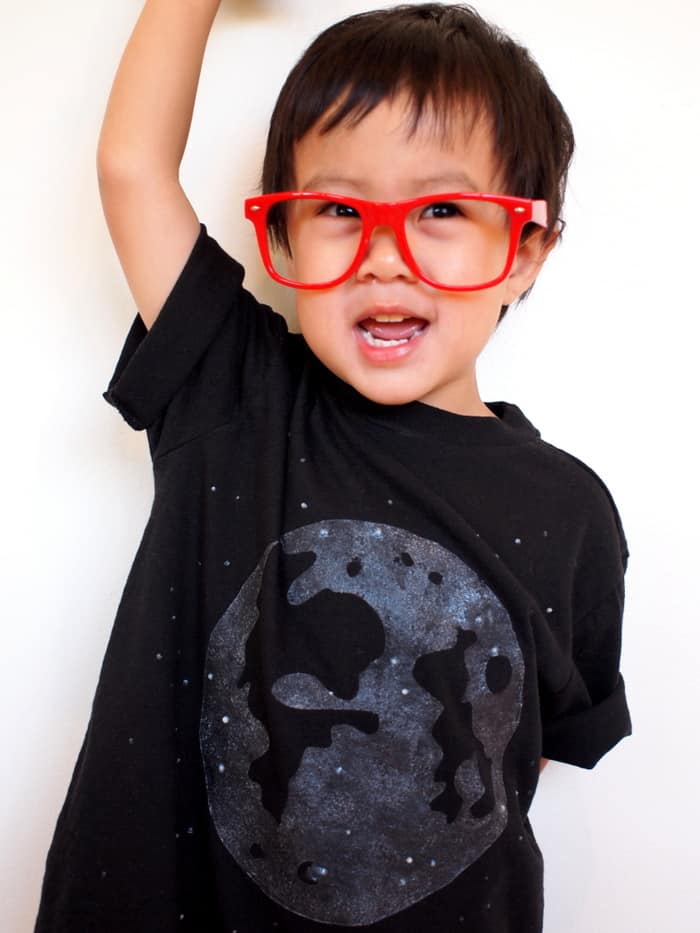 Hi everyone! It's Leslie from Pink Stripey Socks again! We recently purchased a small telescope and have been using it to stare at the night sky. Right now my 3-year old is infatuated with the moon. He loves pointing out when it looks like banana or a watermelon.
So that's what inspired me to design and make this glow in the dark t-shirt with a moon on the front for him. It's simple, graphic, and perfect for my little moon-lover to wear. It's a perfect summer craft for kids or boredom buster!
It's also perfect for Halloween too. Want a simple moon costume to wear? This is it. Make it, wear it, and you'll even glow like the real moon. (Whoa!)
Let's get making!
Glow in the Dark Shirt
Gather These Materials
Black Shirt (washed and dried)
Freezer Paper
Glow In the Dark Paint
Sponge Brush
Iron
Pencil
Paper
Scissors
Plate (or other round object)
Scrap paper
Directions: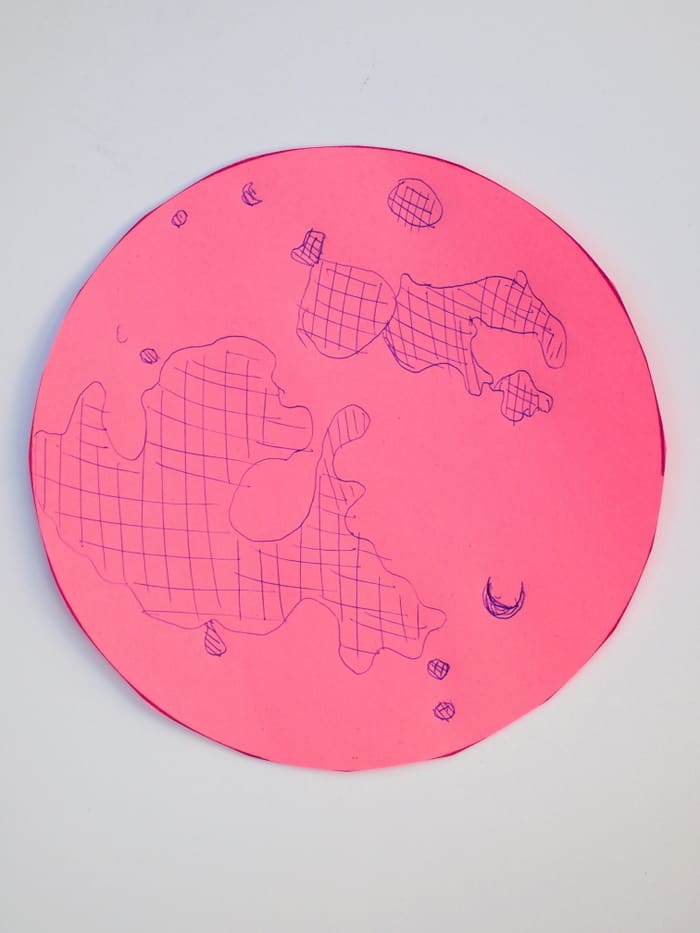 1. Trace a plate (that's smaller than the size of your shirt) onto a piece of paper. Cut it out. Then, find a photo of the moon.
Use that photo to guide your moon sketch. (The moon isn't uniformly dark throughout. I shaded in the areas that were darker than the rest.)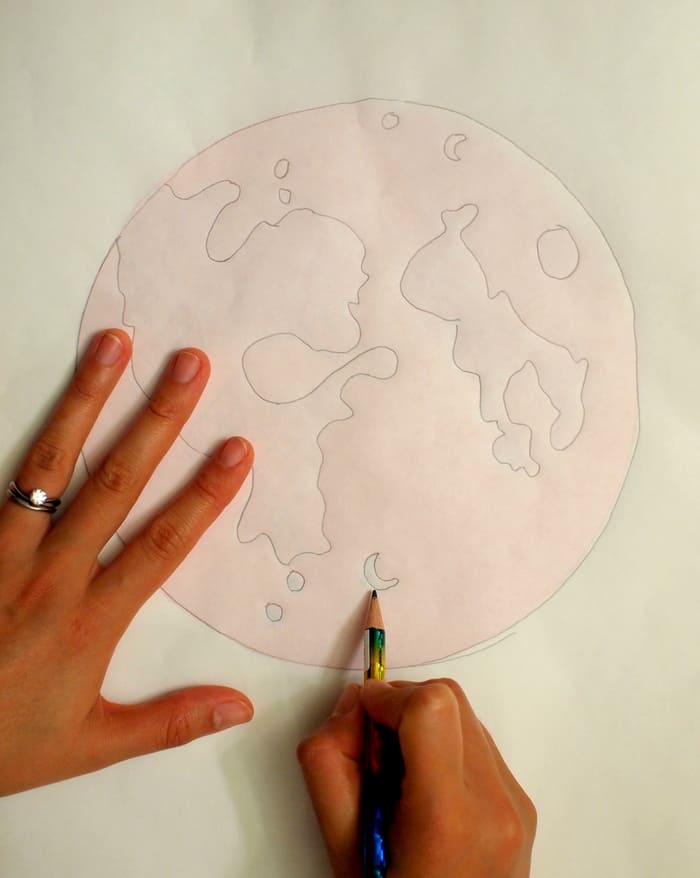 2. Rip out a piece of freezer paper. Using your pencil, trace your sketch onto the non-waxy side of the paper. (The waxy side should be on the bottom. That's the side that will adhere to your shirt.)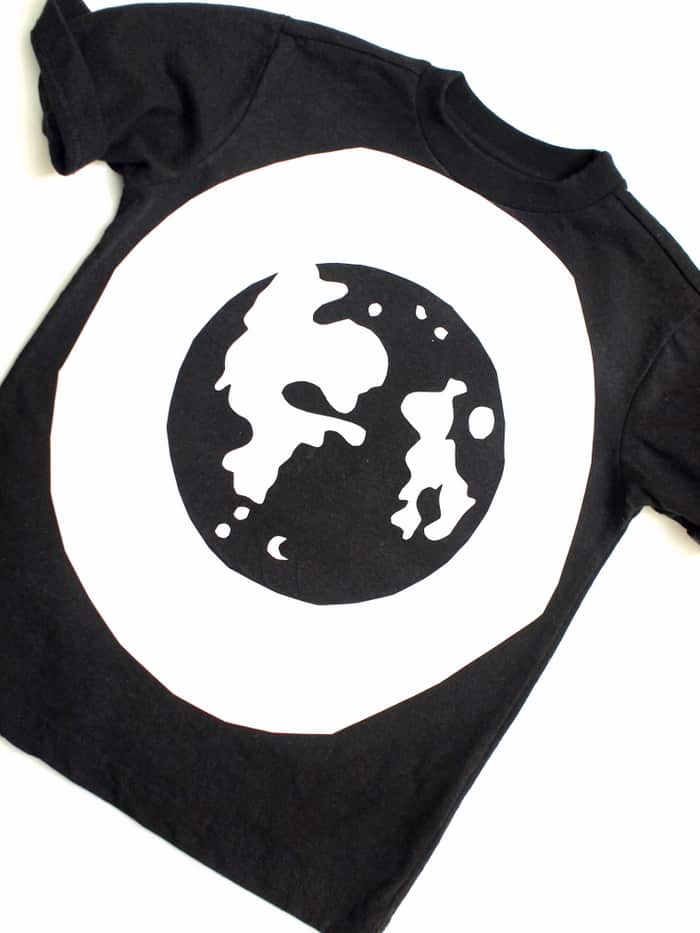 3. Now we're going to cut out our freezer paper stencil. Hold on before you jump right in because here's where it gets a little tricky. Just remember that any part which is covered up by the freezer paper will remain black.
That means that any part that's not covered up by freezer paper will get painted white. Got it? Ok. Now carefully cut out your moon shape. Then, cut out your design inside. Make sure to save all those little parts.
4. Iron your design onto your shirt. Make sure the waxy side is down! Remember, that's what will adhere your stencil to your shirt.
5. Place a piece of scrap paper inside your shirt to prevent the paint from seeping through.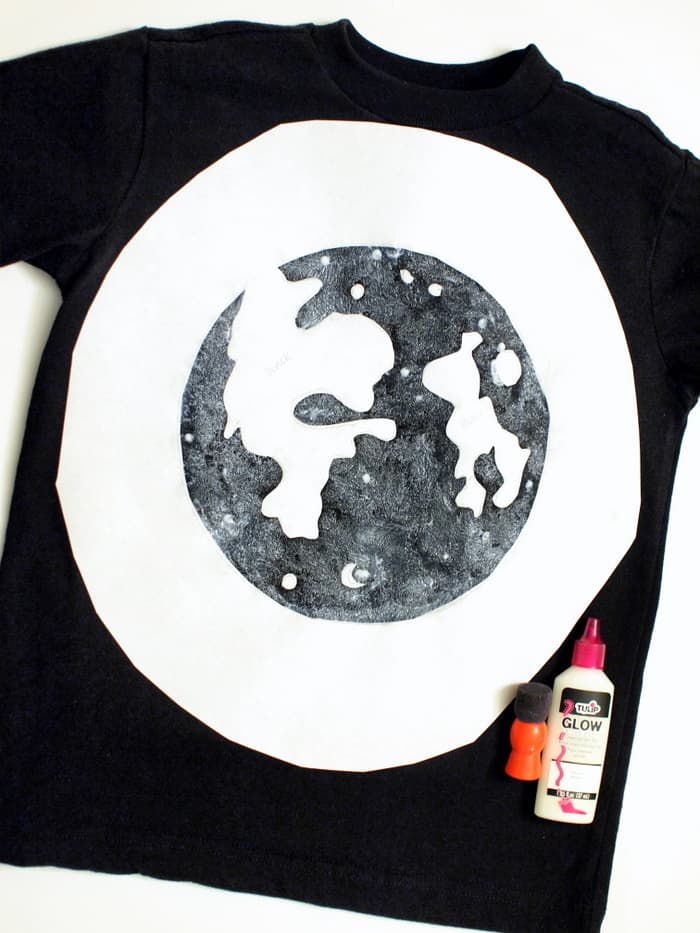 6. Now grab your sponge brush and start dabbing your paint on! (If you don't have glow in the dark paint you could also just use normal white fabric paint instead. Then your design will probably come out brighter than mine.)
7. Wait. (Ack! This was the hardest part!)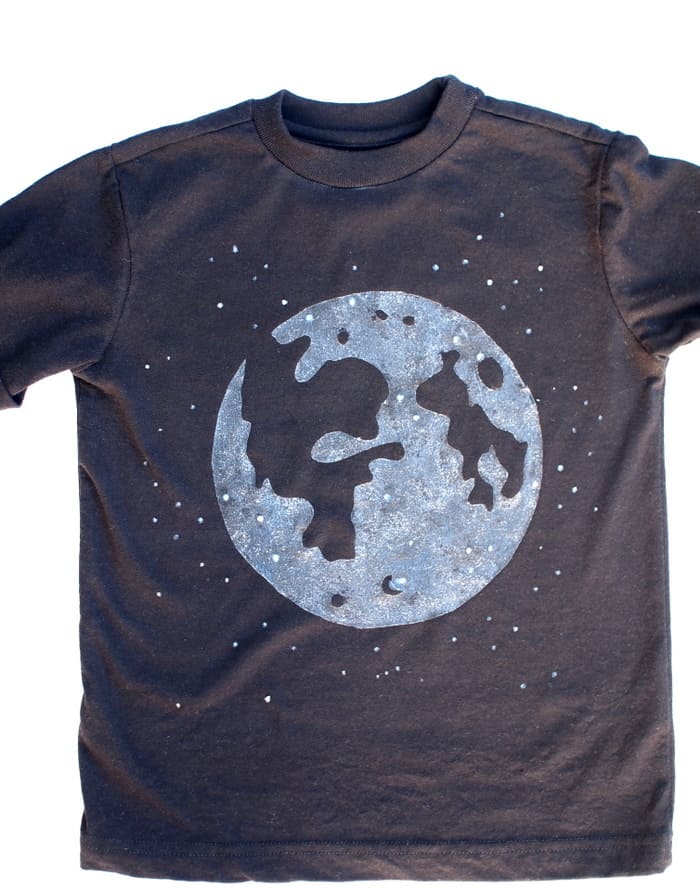 8. Once your paint dries, carefully peel off your freezer paper stencil to reveal a lovely clean image of a moon. Dab on spots to create stars or highlight the extra bright spots on your moon!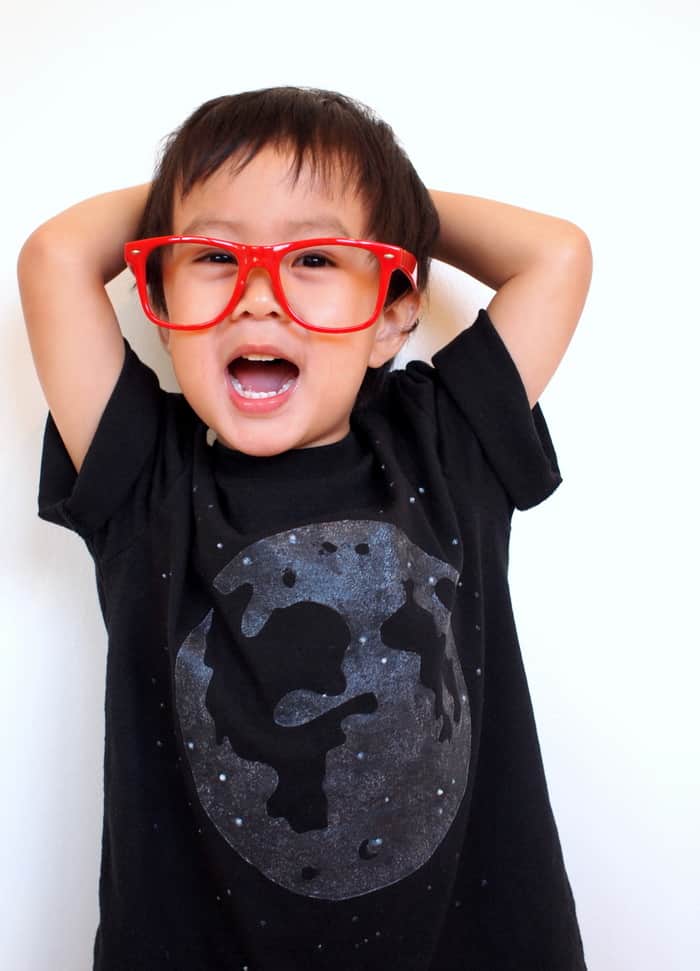 Now you've got your very own, one-of-a-kind glow in the dark t-shirt! Turn off the lights and watch it magically glow.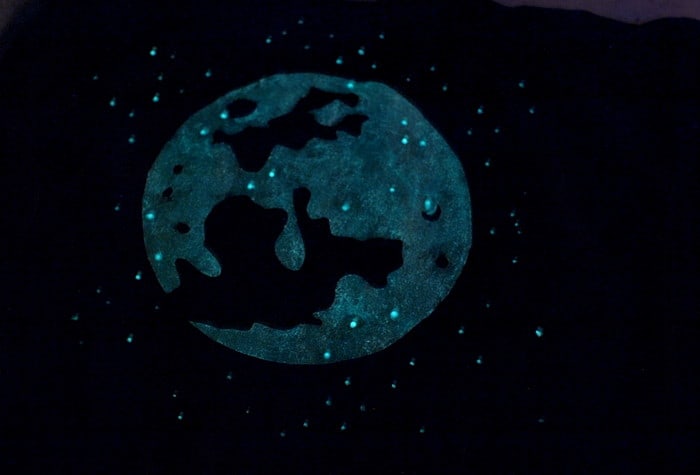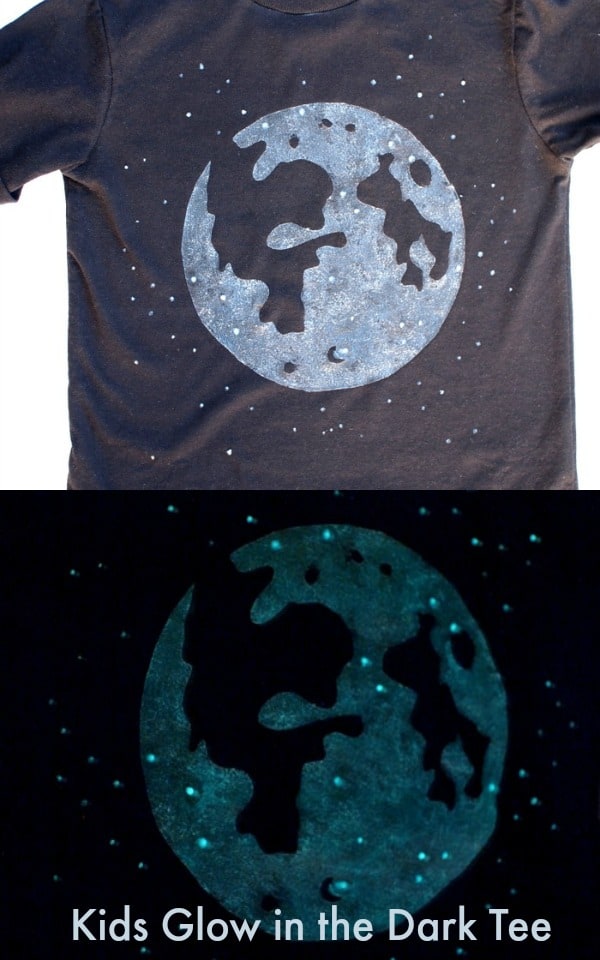 Would you make glow in the dark t shirts with your littles? Let me know in the comments!
---
And if your child is also a space-lover like mine, you might like these other kid-space crafts and ideas as well! Happy moon-gazing friends!