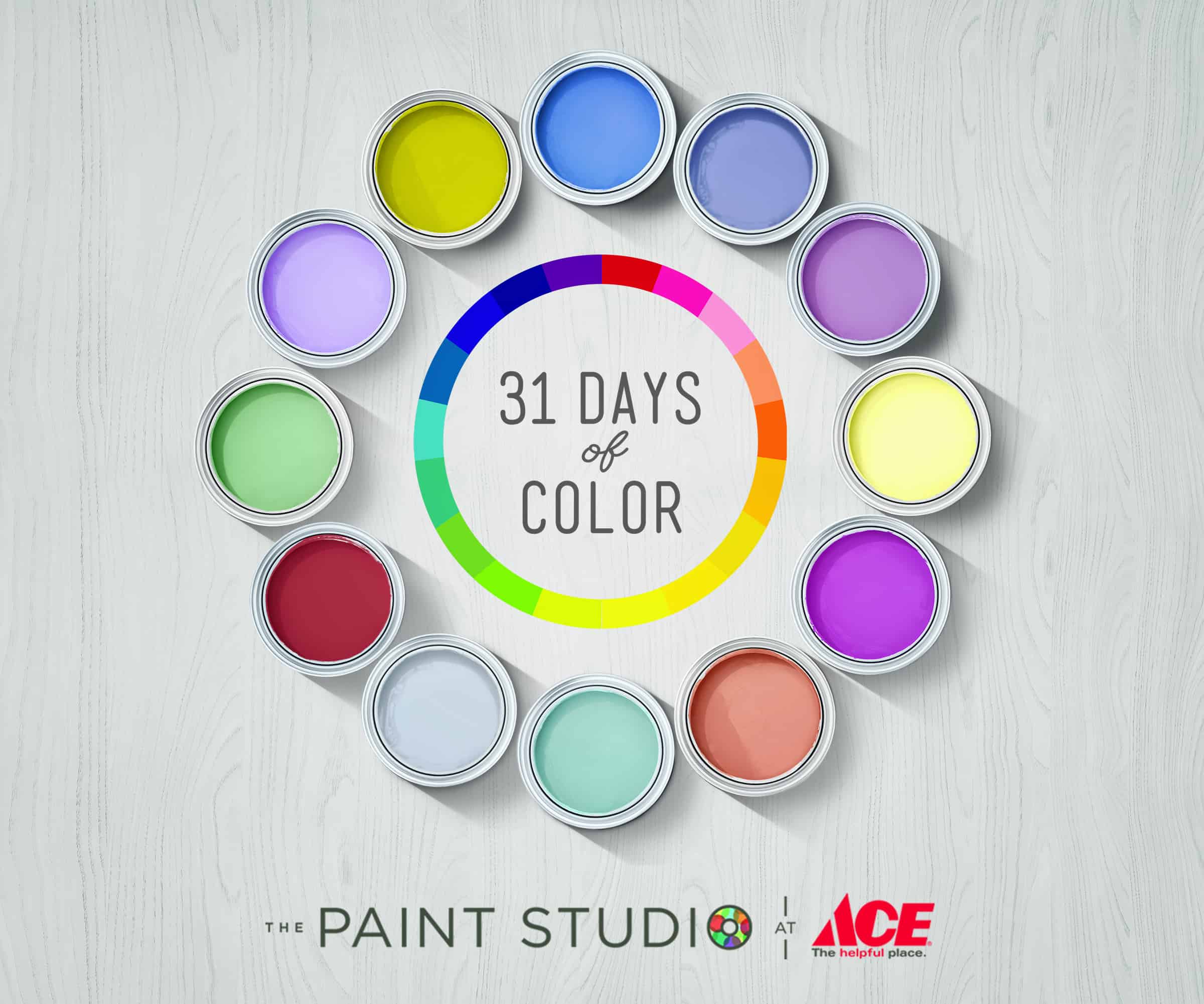 I am obsessed with color. If you ever see someone walking down the street in springy green pants, or wearing a deep blue pullover, or sporting purple glasses . . . well, that could easily be me.
Not only do I love color in the clothing I wear, but I love it in my home decor. Having gorgeous, bright colors around makes me happy and improves my mood! Does it do that for you?
The only issue with being color obsessed is that my better half Steve and I don't necessarily see eye-to-eye. So while we've been in our studio for over a year now, we had yet to paint until just recently . . . and I'm pleased to report that the change happened thanks to Valspar and Ace Hardware!
Last year I participated in Ace Hardware's 31 Days of Color with their exclusive Valspar paint line, and I'm thrilled that I get to participate again this year with some painting in my studio.
If you haven't heard of the 31 Days of Color, it's a month of painting tips and inspiration (along with help) via Ace Hardware's ThePaintStudio.com. Not everyone is an expert with selecting color and learning how to paint; I'm definitely not. This is your opportunity to learn through these amazing tips and tools online.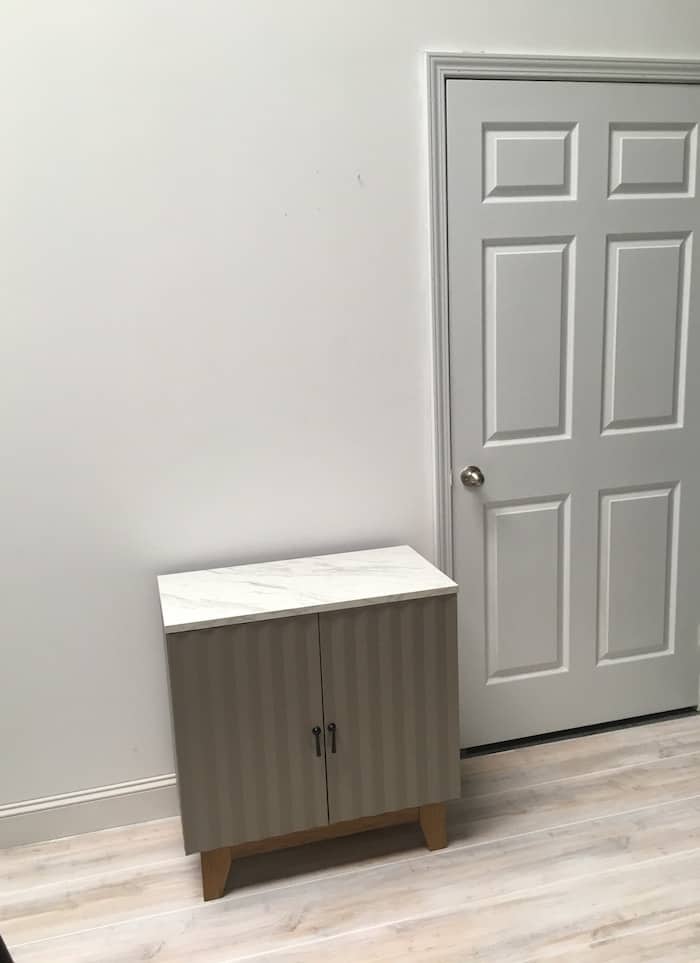 So back to my studio. This is the wall I've been staring at forever, and the place I wanted to start with a little bit of paint. It's toward the front door of the studio, and I wanted to turn it into a receiving area for guests . . . a little lounging spot where I could hang a mirror and place some of my favorite furniture pieces.
Since I work at the studio several days a week, I want it to feel like home instead of a large warehouse space!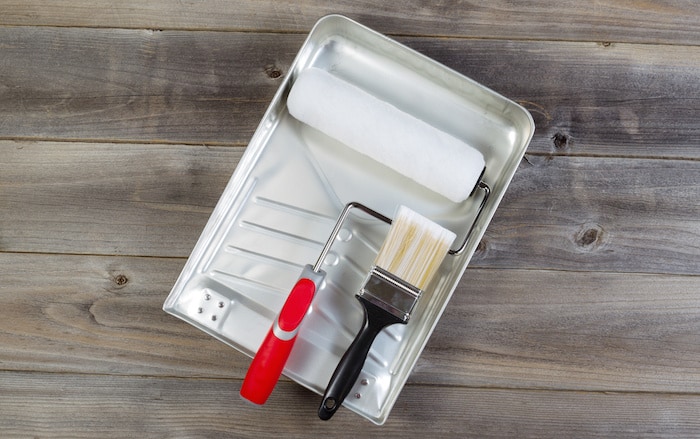 I visited Ace and grabbed the supplies I needed for my wall in no time – including my exclusive Valspar paint. What color did I decide to go with? It's called Silver Eucalyptus, and it's gorgeous!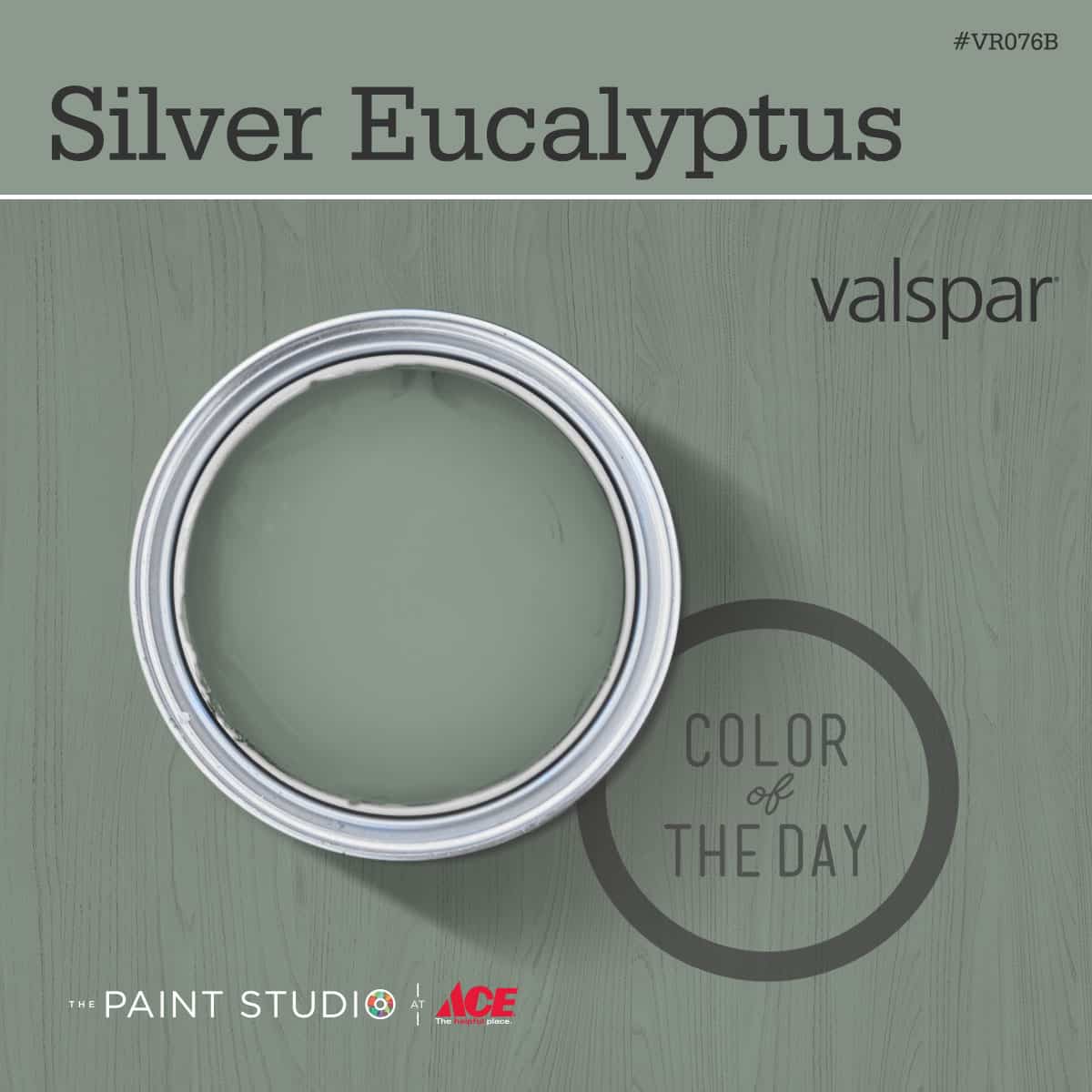 It's not a "bright" color, but what I love about it is that it's a very rich color that goes with all of my home decor pieces that I wanted to include.
Knowing that it was Valspar paint was important to me, as they are company that has been around for over 200 years and always provides the best paint in the highest quality. What else do I love about Valspar?
They have a wide variety of products for any project need, interior and exterior.
They provide superior color matching
They have a "Love Your Color Guarantee" – meaning if your first color isn't right, you can have another free (make sure to read the terms & conditions).
Once I got all my supplies organized, I poured my paint in the tray and got to it. I absolutely loved how the paint rolled on – it was so smooth. My paint was also the perfect thickness as well – not too thick to roll onto the wall, but not too thin to drip. I didn't have any drips.
That perfection of consistency is really hard to achieve, but Valspar has done it! I put two coats on my wall. The coverage was so good, I felt like I didn't need two coats – but I did it just to be safe. It didn't take long.
You just can't beat Valspar. Trust me! And I think that is evident in the final reveal of my studio wall: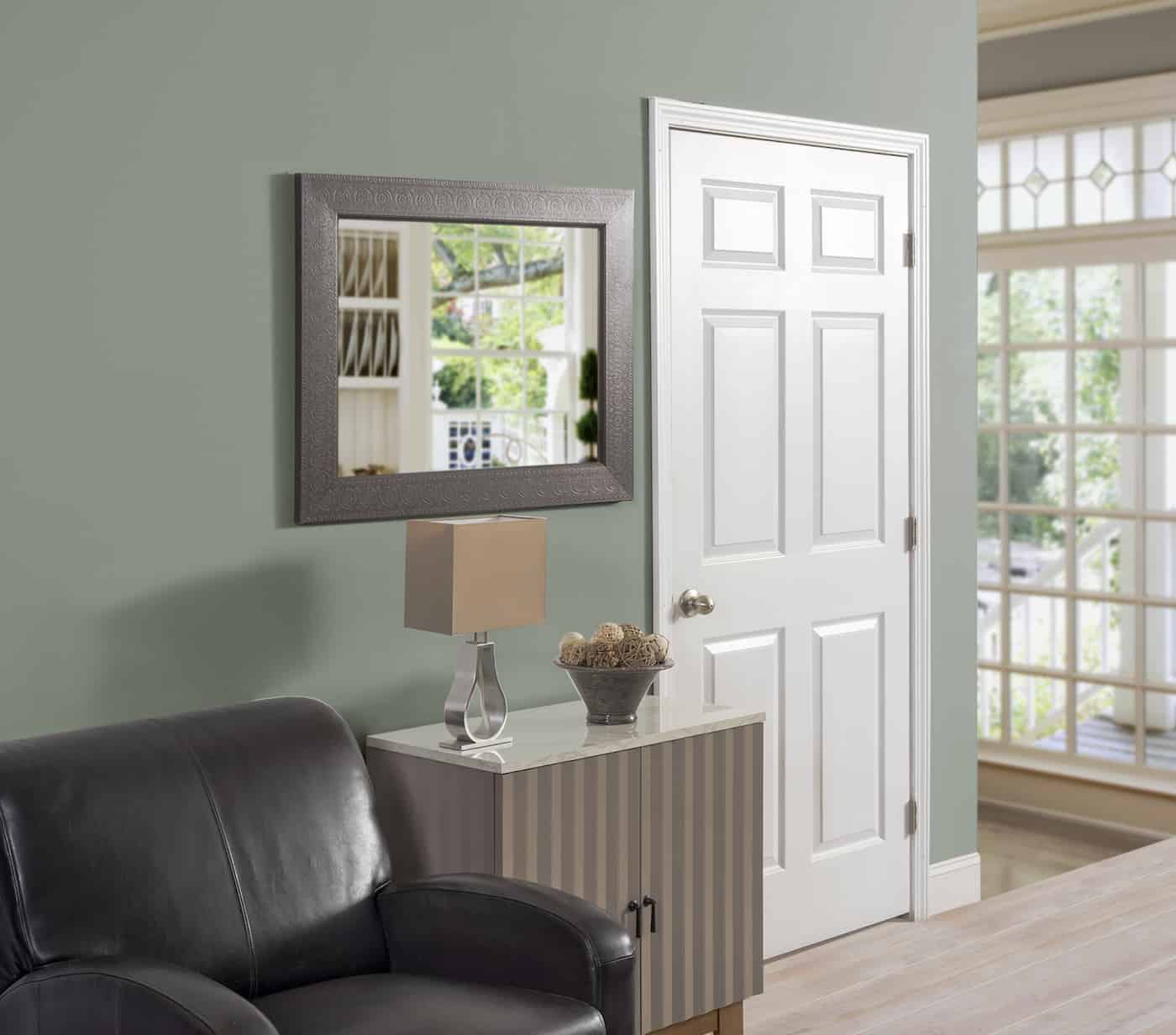 Isn't it awesome?!! I'm so thrilled – and I love that it gave that "at home" feel to an otherwise boring workspace. I hope you love it too.
Now I have a question for you – where could you use a bit of color to brighten up your home?
Disclosure: Valspar partnered with bloggers such as me for their 31 Days of Color program. As part of this program, I received compensation for my time. All opinions are 100% mine.