You've never seen popsicle stick bracelets like these! Learn how to make them super stylish with beads, paint, chains, and more.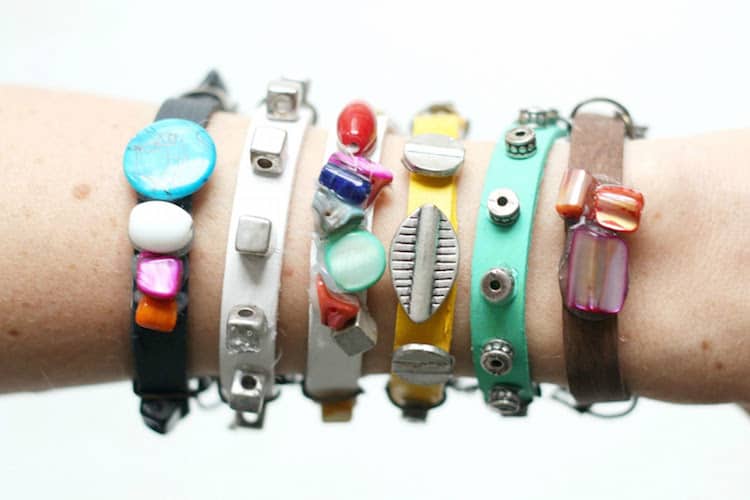 It's back to school craft time and there is nothing quite as quintessentially crafty as the popsicle stick; a craft supply so basic but so full of possibilities!
So today I'm sharing with you a DIY project that takes the popsicle stick to the next level, these fab Popsicle Stick Bracelets!
These suckers are so easy to make, the varieties are endless, and your wrist is gonna look FAB. Here's how you make them: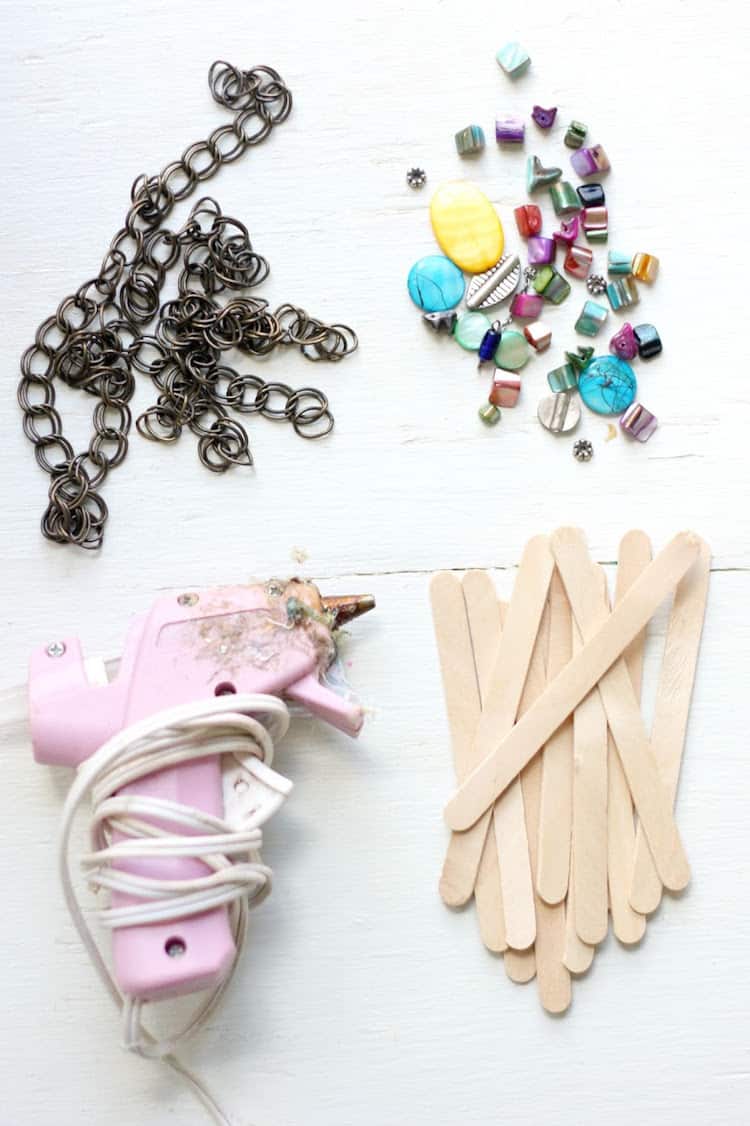 Popsicle Stick Bracelets
Supplies:
Popsicle sticks
Glue gun + sticks
Beads
Jewelry chain
Paint (optional)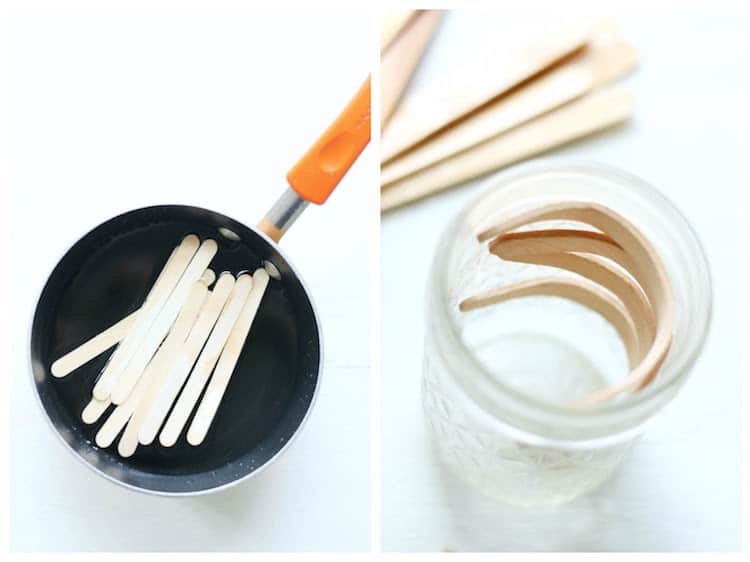 1. Fill a pot with water and toss in popsicle sticks. Place on the stove and let boil for 30 minutes. Boiling the sticks will make them very pliable.
2. Remove sticks from water and let them cool for a minute or two, then very carefully bend the sticks into a half circle and slide into a glass or jar (I used a jam jar).
Set oven to 200 degrees and place jars in the oven, baking for another 30 minutes. Baking them will dry them out and help them to keep their shape. Carefully remove from oven after 30 minutes.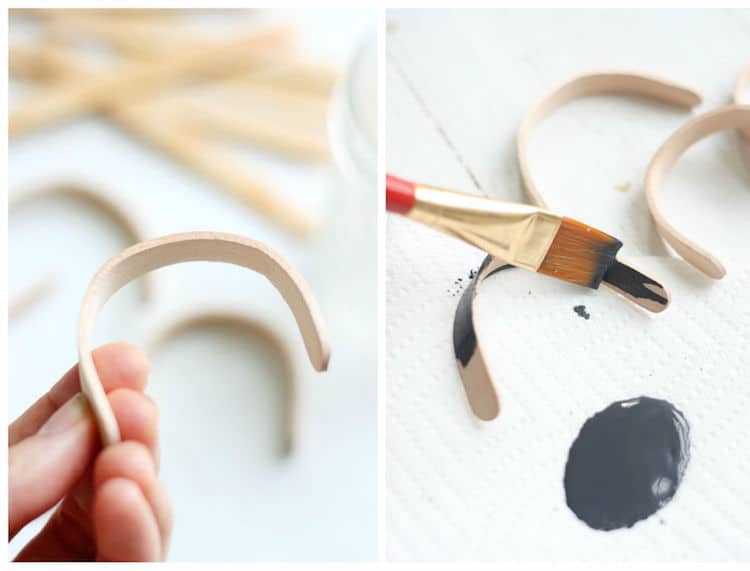 3. Paint bracelets if you so desire!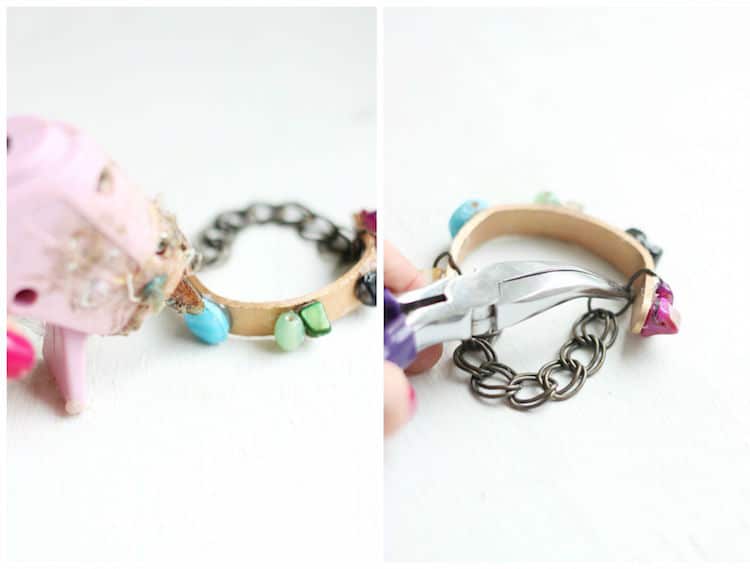 4. Attach beads using glue gun.
5. Attach jewelry chain. You can do this by nailing a small hole on each end of the stick (most of my sticks split when I tried this), or glueing a bead on each end to hold the chain in place.
You're done! Stack them up and get to lookin' sassy!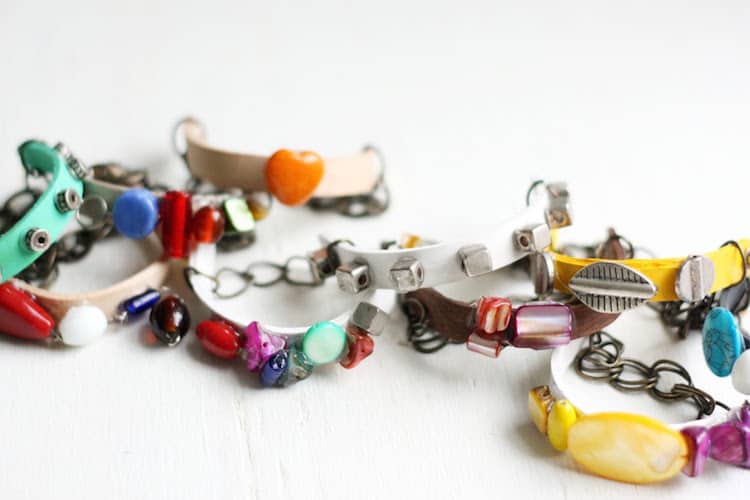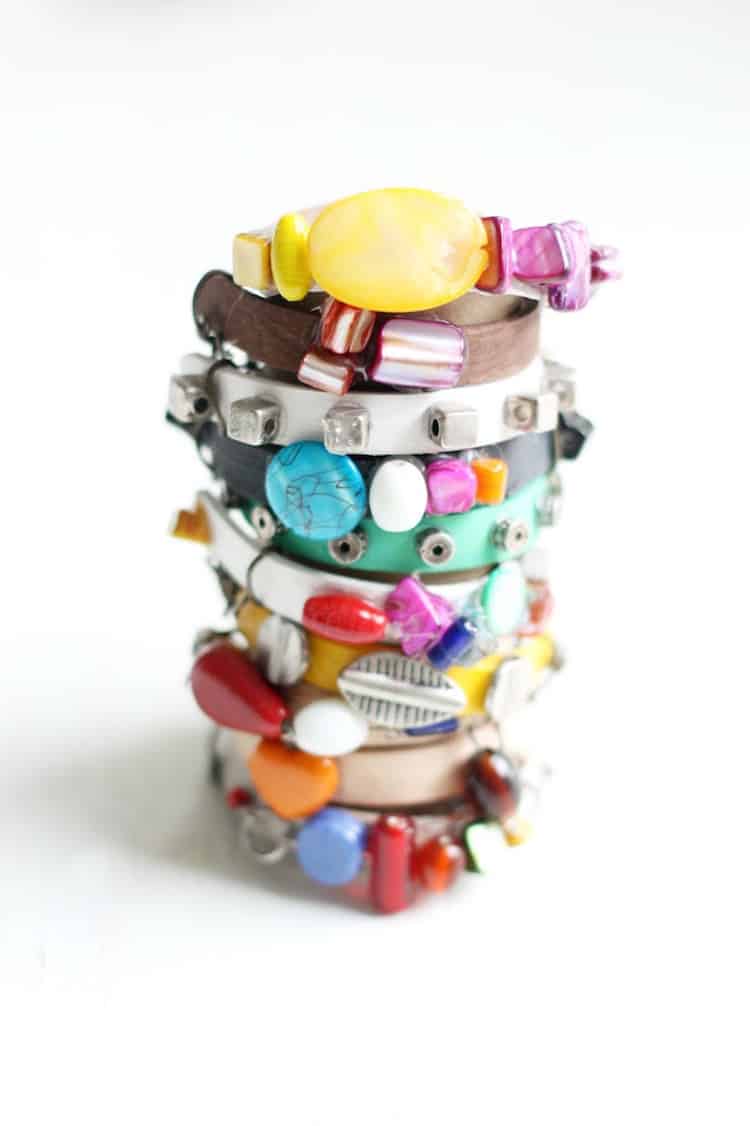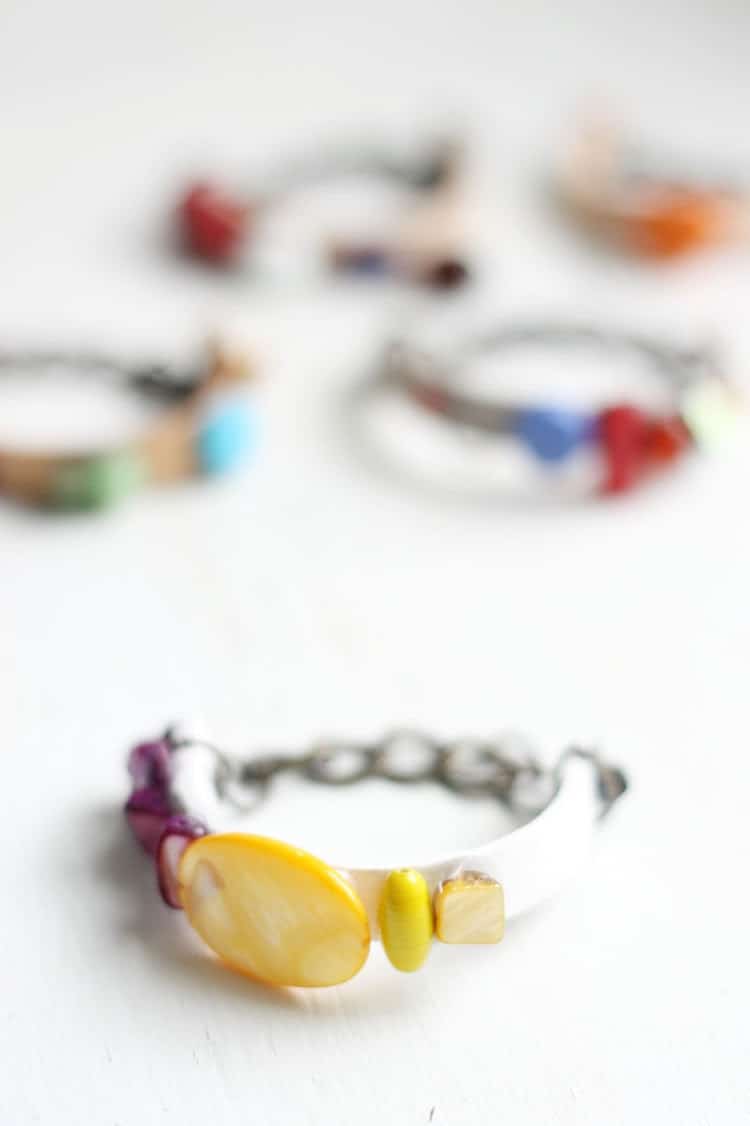 What are your other favorite popsicle stick crafts? I'd love to hear your ideas!
Be sure to come visit my sister and me as we blog about style, food, and the things we love over at The Pretty Life Girls. Check these related posts out before you go: