If you love winter crafts, these DIY painted wood slice coasters are for you. They only take minutes to make and are perfect for gifts!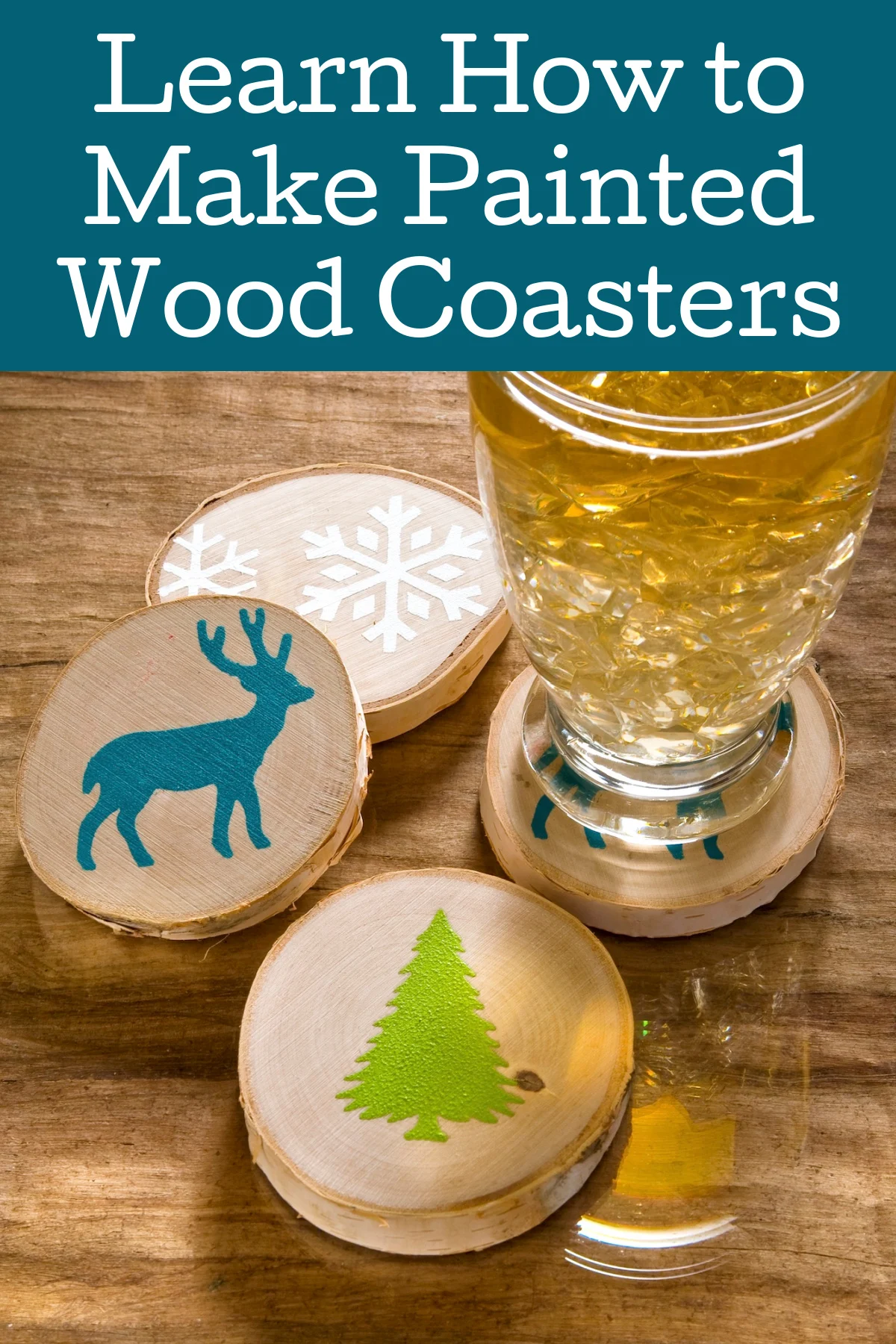 I love anything woodland themed. I think it's because I really enjoy the outdoors – I do have a Forestry degree! I love these theme so much that I have a Gnome and Woodland Pinterest board where I keep all of my crafty outdoorsy inspiration.
I finally took some of that woodland energy and made these DIY painted coasters. What happened was that I found the wood slices first at Michaels, and realized that with some easy stenciling I could turn them into winter woodland coasters in minutes.
So that's what I did. Here's how I painted these wood slice coasters (it's so easy that any beginner can do it!).
DIY Painted Wood Coasters
Gather These Supplies
Wood slices – I got mine at Michaels
FolkArt Multi-Surface acrylic paint – your choice of colors
Foam pouncers – I used these
Stencil tape or washi tape
Waterproof sealer – optional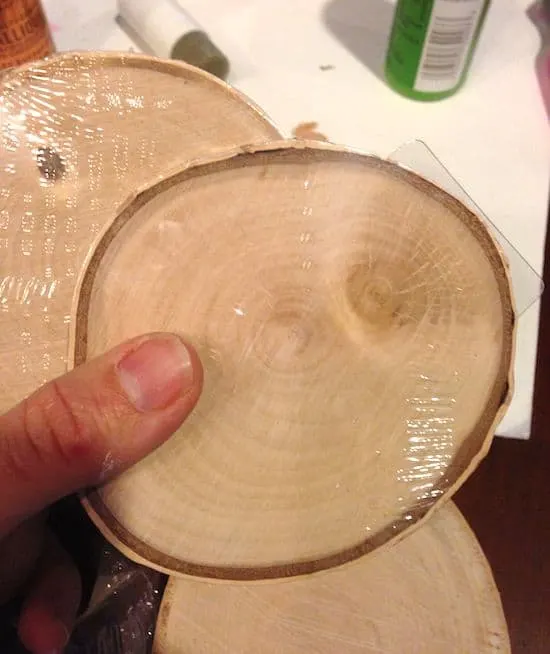 Here's how the wood slices come – you just unwrap the plastic and they are ready to work on right away. Love them! Of course if you had access to a real tree, you could cut your own from a branch.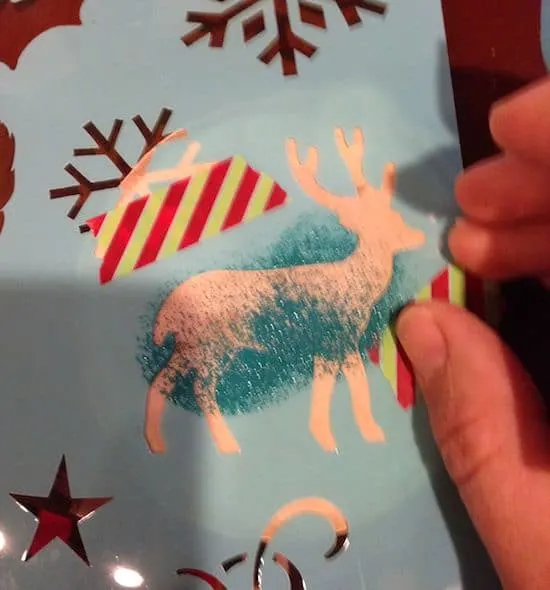 I picked my stencils from a Martha Stewart holiday pack – and I used washi tape to hold them down. Then I used random paint colors and foam pouncers to start adding color.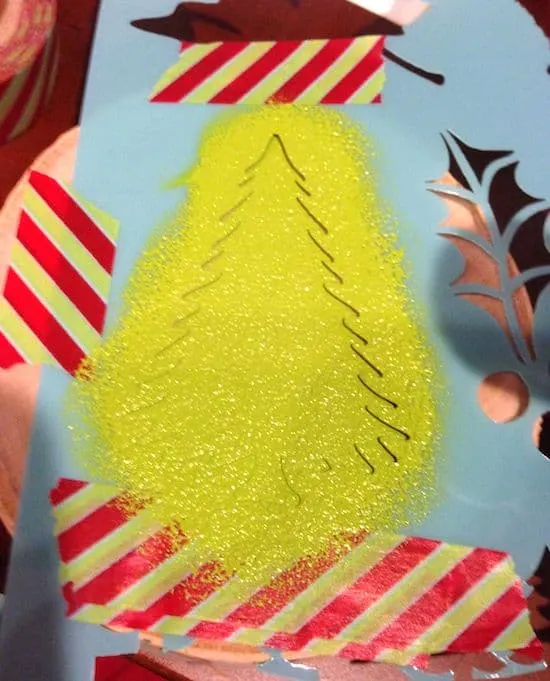 It's better to do several thin layers than one thick layer, because you don't want the paint to squeeze under the stencil. Once you are done, peel up the stencil and let the coasters dry.
Because I used the FolkArt Multi-Surface paint, I didn't need to seal, but you can put a sealer on them if you want to.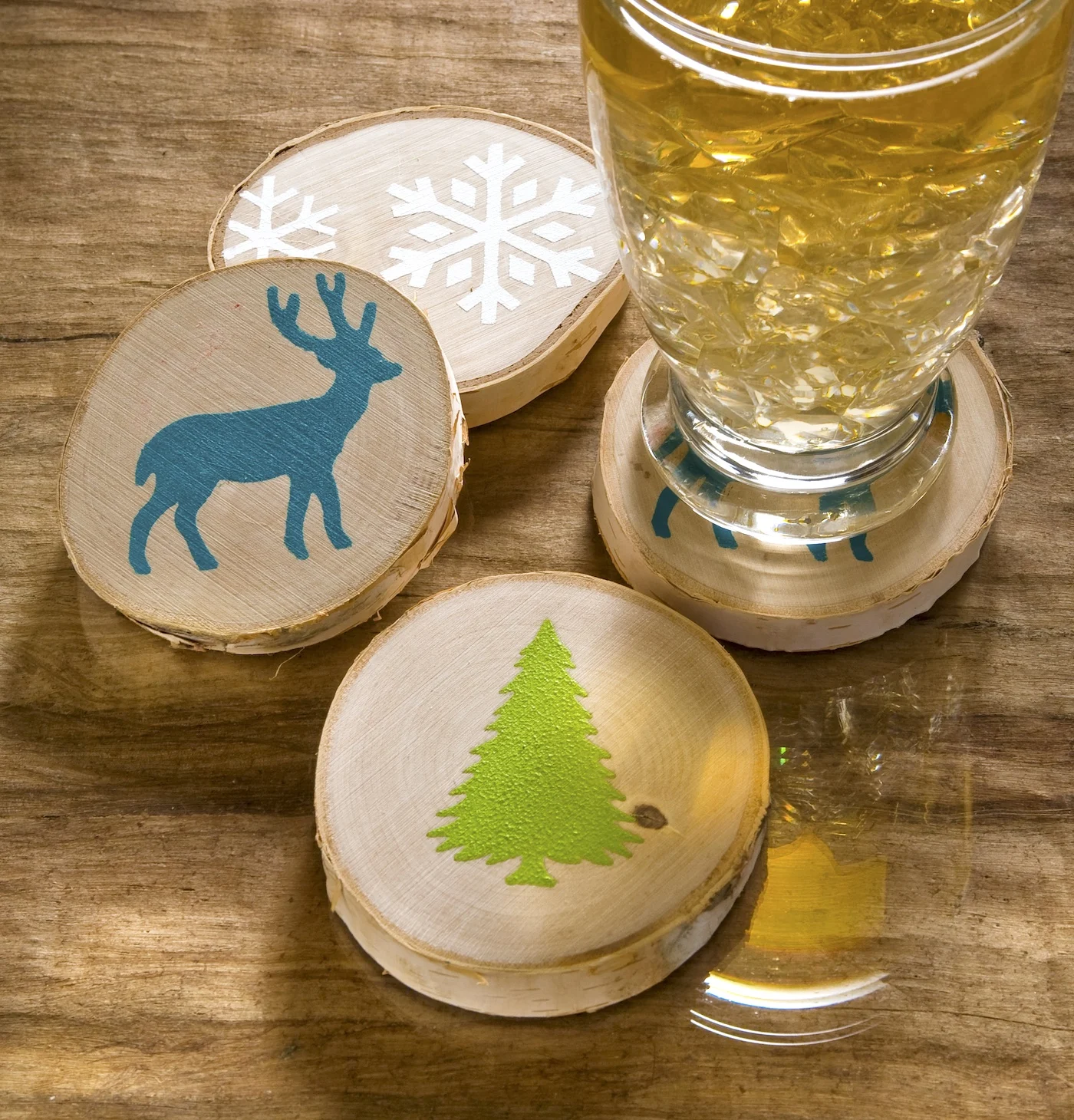 Here are the painted wood slice coasters finished, and I love them. These DIY coasters would be an awesome gift idea – especially because they only take a few minutes to make. And who doesn't want wood slices on their table?
---
If you enjoy painting coasters, these painted DIY coasters will float your boat. They are a Goodwill revamp! I'd also love for you to check out these other winter and woodland inspired crafts: