Learn how to make over 30 easy winter crafts for adults, perfect for decorating or gifting! You're going to love this collection of seasonal ideas.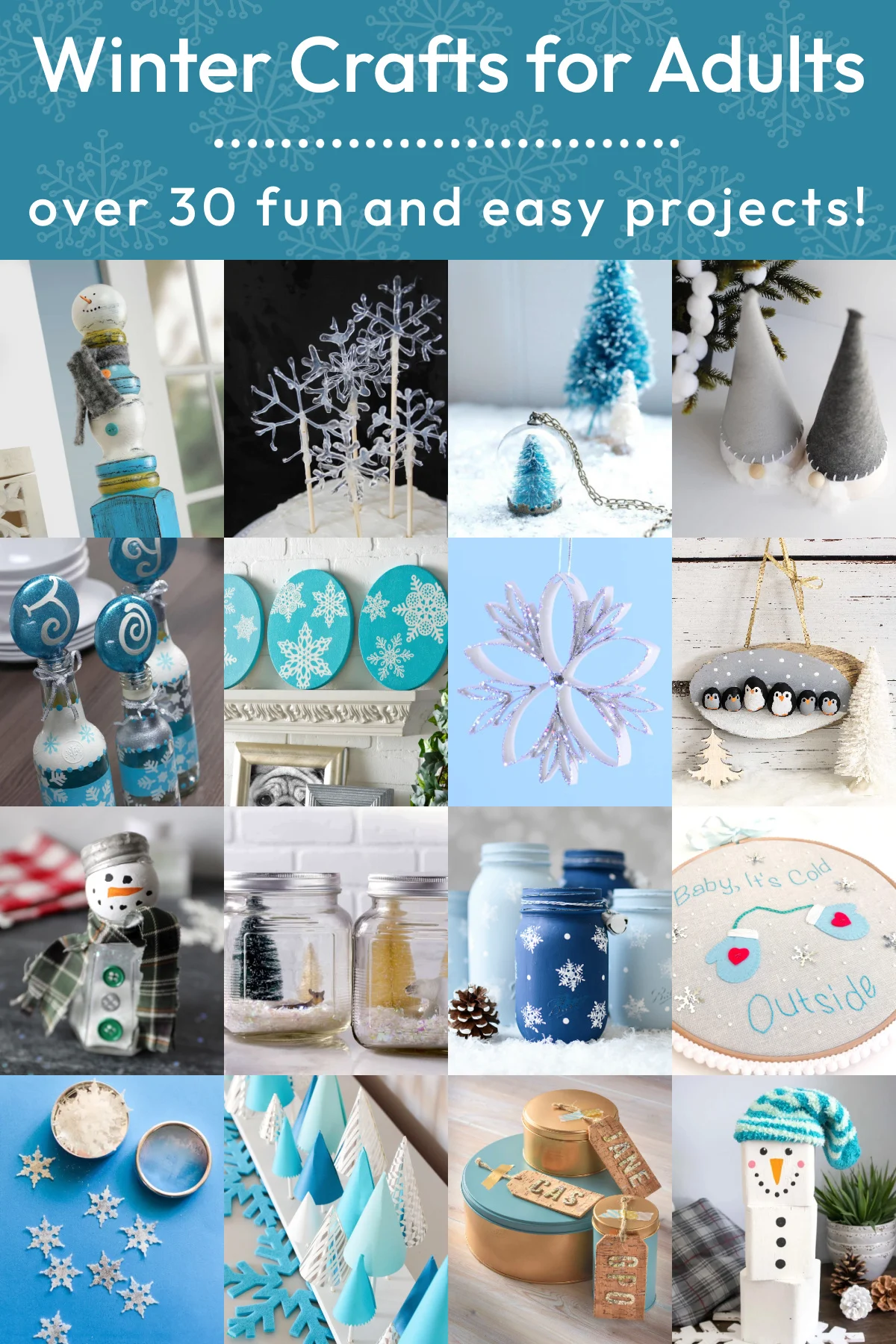 I always make comments about Thanksgiving getting lost in all the shuffle of the holidays. That we go right from Halloween to Christmas crafts. And I try every year as best I can to give Thanksgiving the credit it deserves.
But there's another little something that gets lost around the holidays, and it's not even a holiday itself. It's a season – winter!
Which I know is a turnoff just generally speaking for some people. There are a lot of folks who hate the cold. But not me. I absolutely love it. I love the snow, skiing, and hot chocolate. I love winter decorating!
If you're like me and cold weather is your jam, you're going to love my list of winter crafts for adults. Because it's a season that should never be left out. It should be appreciated!
Enjoy the grays, blues, and metallics that come with these awesome projects. There's a little bit of everything from gifts to decor. And while the ideas are all easy, there are some projects that are really easy.
Even if you've never made anything before, you'll find something. Check out the list below and let me know what you try. Happy winter!
Winter Crafts for Adults
Learn how to make cute winter craft ideas for adults, perfect for decorating and gifting!
---
Did you enjoy these winter craft ideas? I'd love to hear about it in the comments! I'd also love for you to check out these other posts: