Use spray paint to revive and upcycle old Christmas tins! Add cork tags and adhesive letters to use them for gift containers or storage. It is so easy to recycle old cookie tins, you'll be begging for edible gifts this holiday season. I'm sure of it!
Skills Required: Beginner. These are a relatively easy craft even if you have little crafting experience. You'll be spray painting, and I recommend patience for that. Use several light coats and let dry between coats.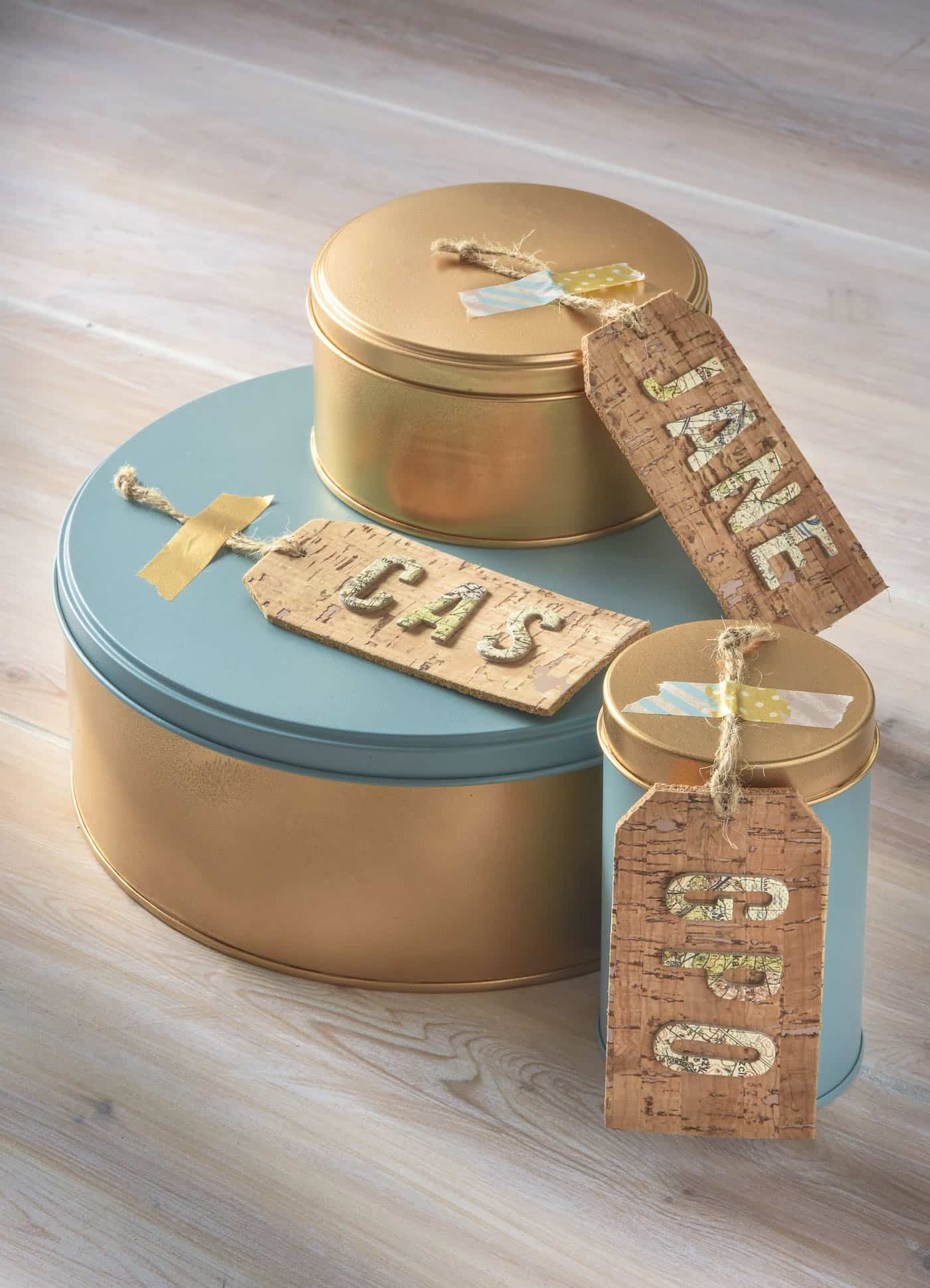 Who doesn't love Christmas cookies? I love them a lot, and I think people know that – because they love to give me them in cute lil' Christmas cookie tins! And of course I will gladly accept (it would be rude not to!).
When the holiday season is over and the cookies are long gone, I'm left with containers that I'm not quite sure what to do with. Well, wasn't quite sure what to do with until now.
I decided to upcycle my Christmas into two things: 1) cute storage and 2) new gift holders! I plan on using these to hold items in my craft studio and also to hand out baked goods to the neighbors.
You aren't going to believe how easy it is to do. You just need a few items and you may already have them in your craft stash!
Recycle Cookie Tins
Gather These Supplies
Christmas tins – any shape or size
Spray paint – two colors, Gold and Secluded Garden (I used Valspar)
Thickers adhesive letters – "Everywhere"
Cork gift tags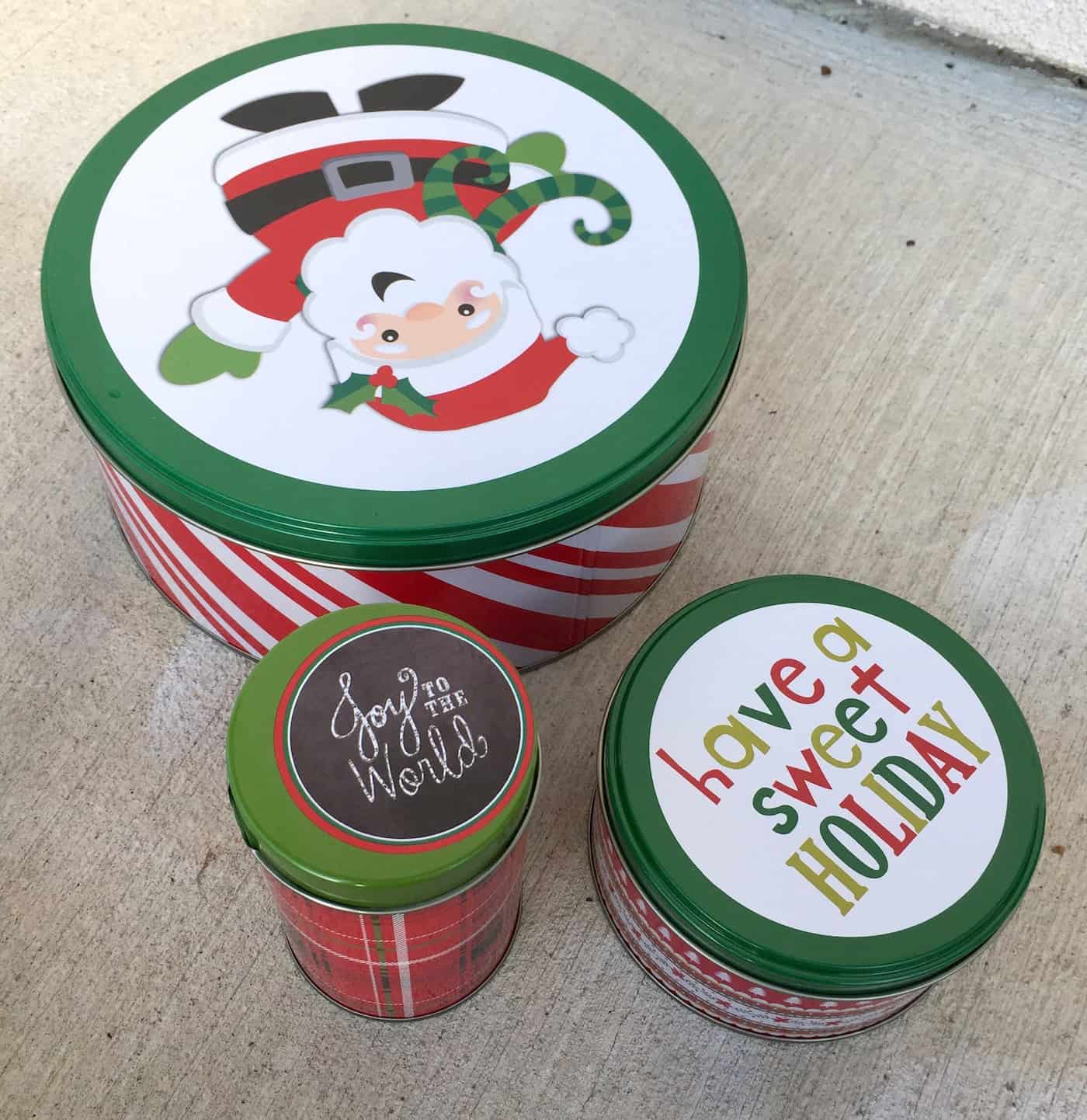 These are my cute little Christmas cookie tins! Perfect for delivering cookies (into my mouth), however, I have another intended use for them as you know.
This is the hardest part of the entire project, and it's not even hard. Separate your lids and bases and spray paint them with various colors. I did contrasting lids and bases and then one container in just straight gold.
Lesson for spray painting – and this is only because I have to tell myself every.single.time. Use short, light strokes and keep 8 – 12 inches away. I promise you want to do this for no dribbles!
Let all of your bases and lids dry. I didn't paint the insides, by the way.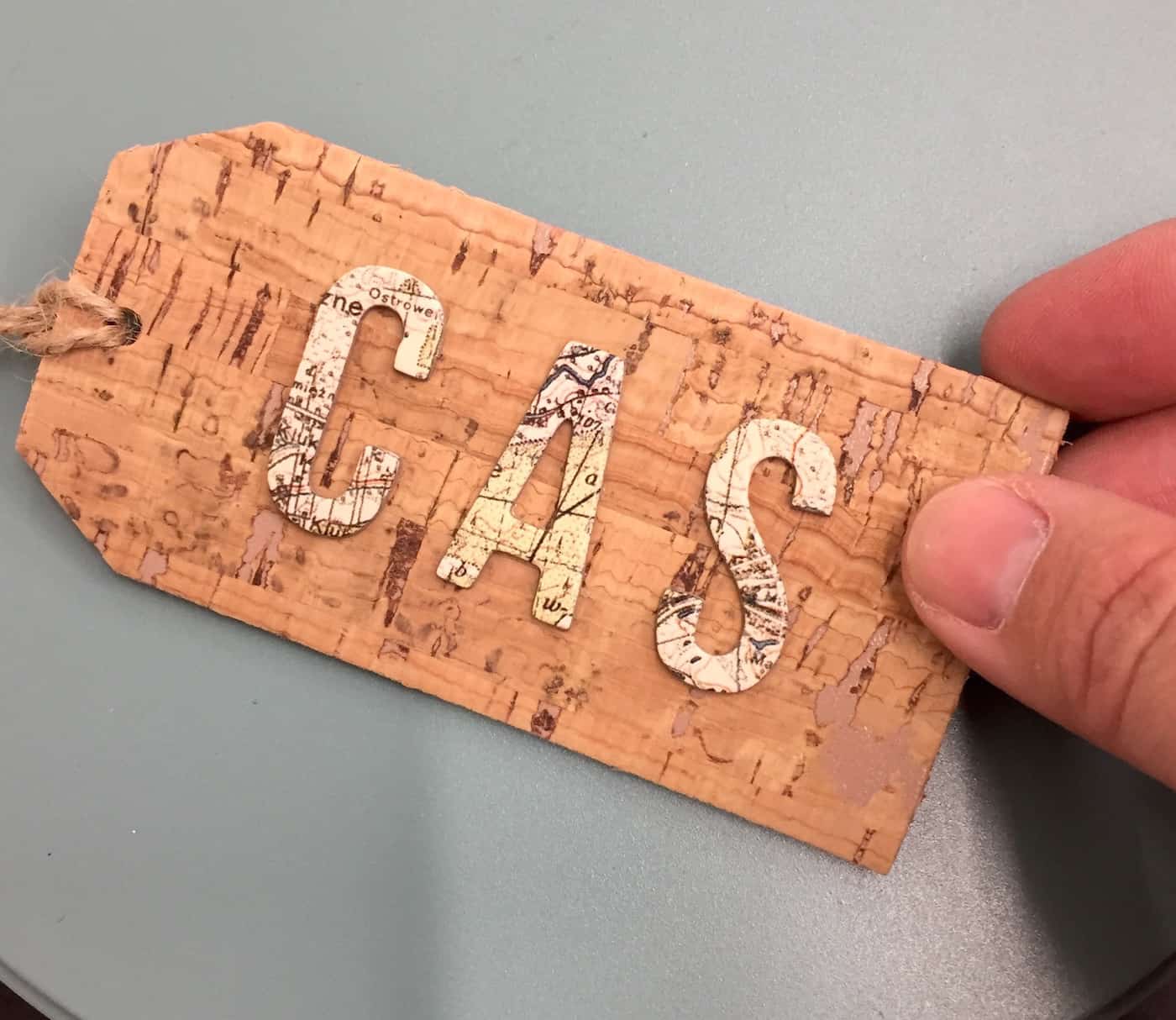 If you want to give them as gifts, label some cork tags with names or initials. Use adhesive letters.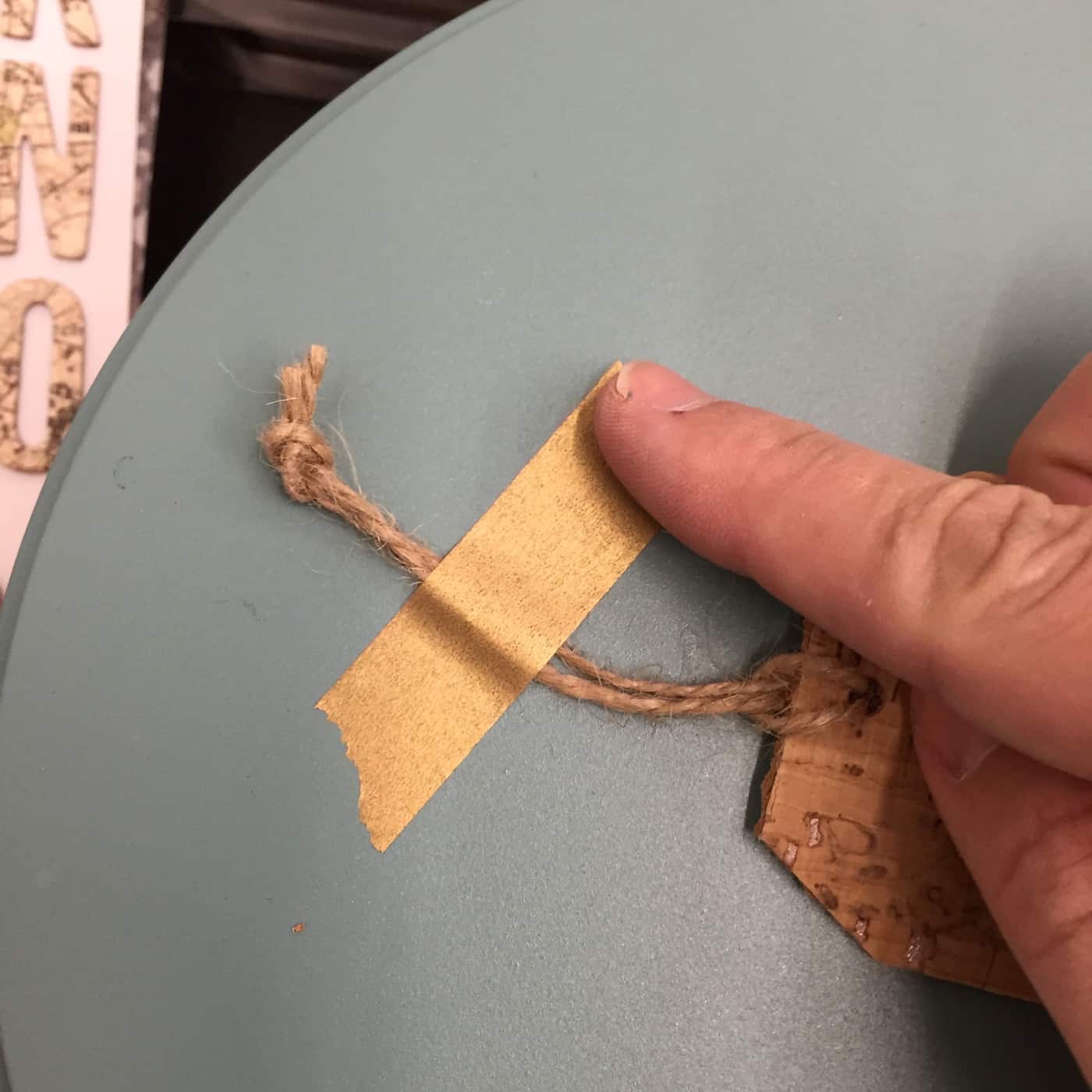 Tape to the top with washi tape. I just tore it. Because you know, sometimes I just like the torn look. And that's all there is to it.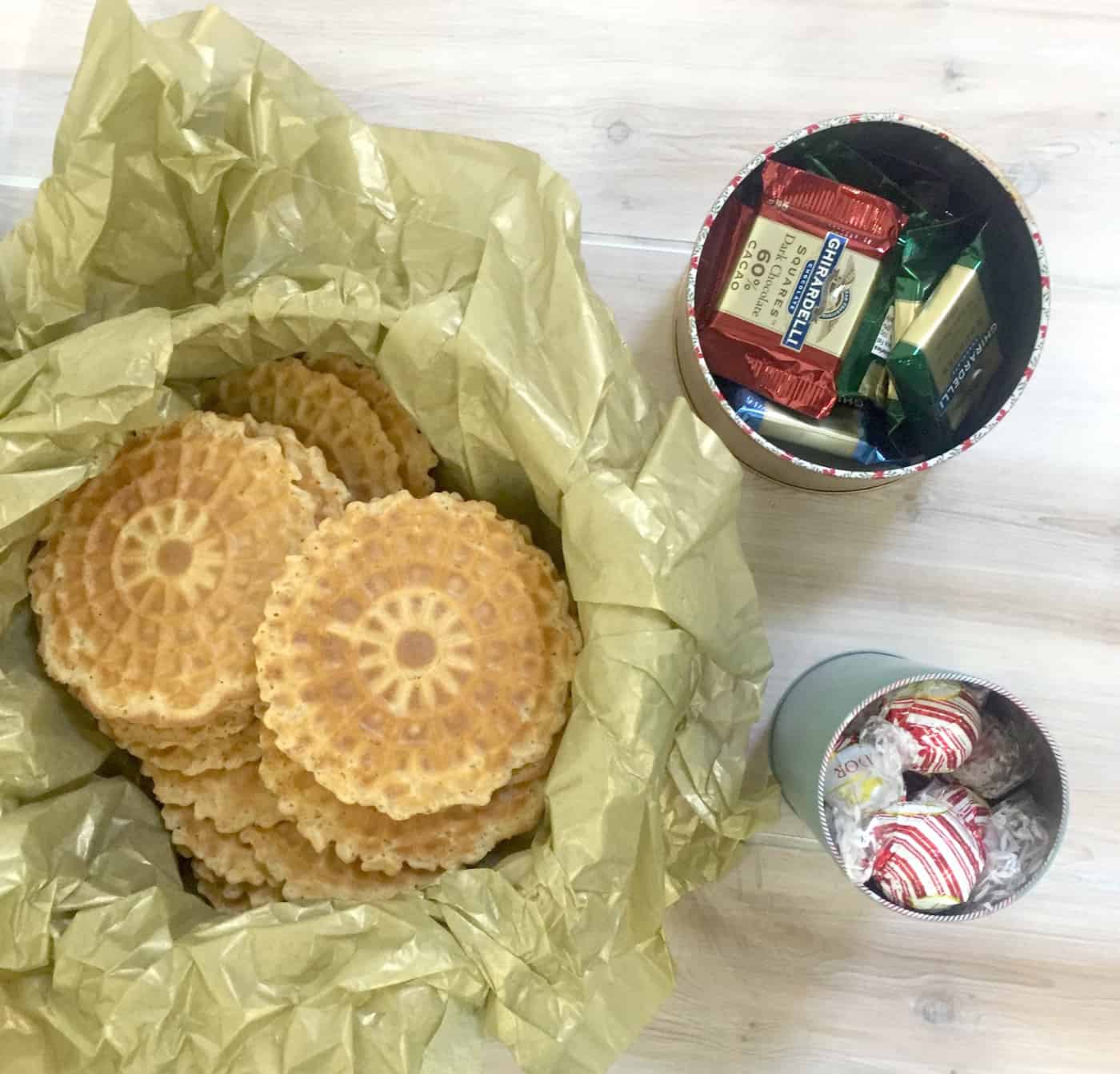 Fill the insides with goodies like candies and cookies if you are going to gift.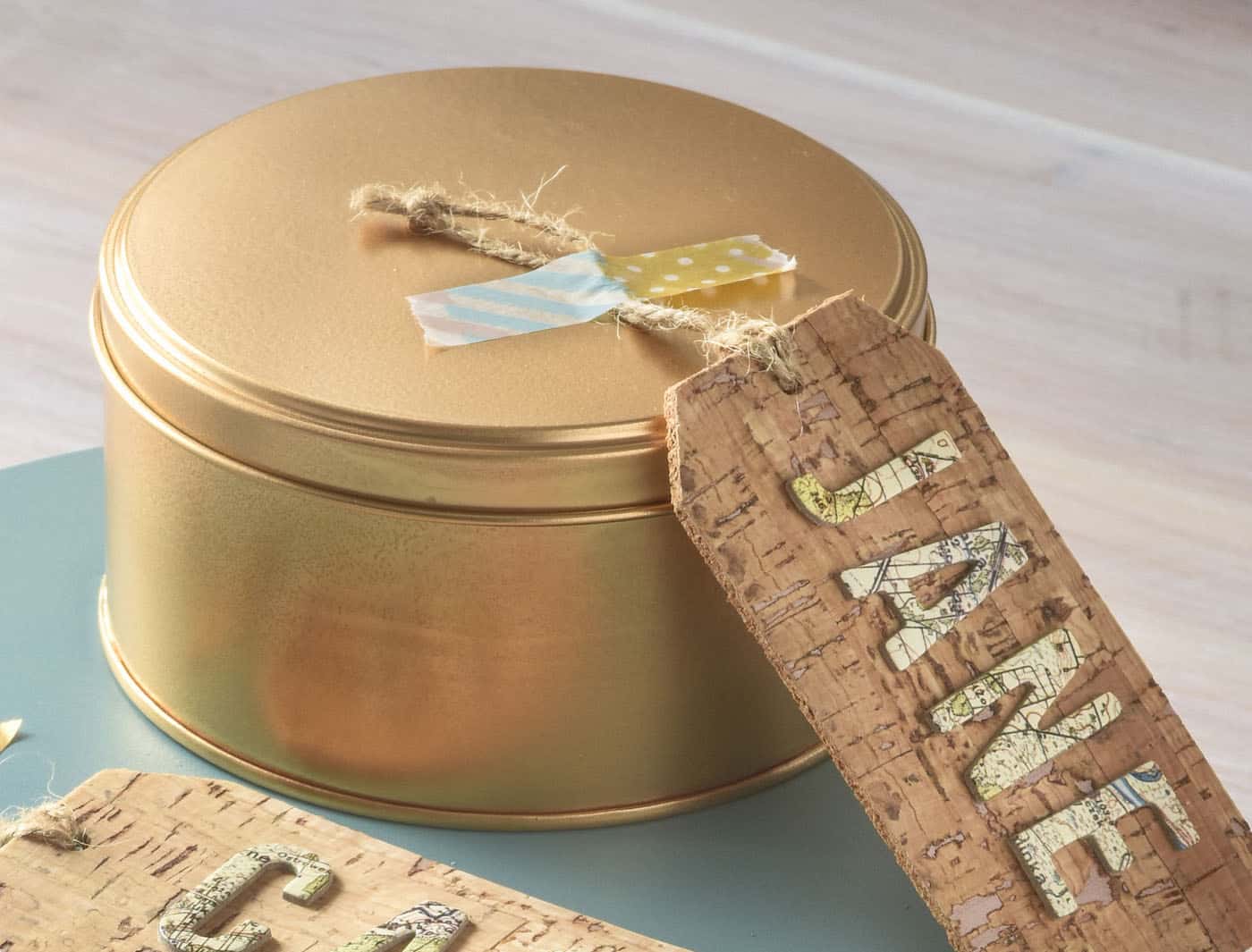 And as I said, you can use these as storage too. Because who doesn't need more storage?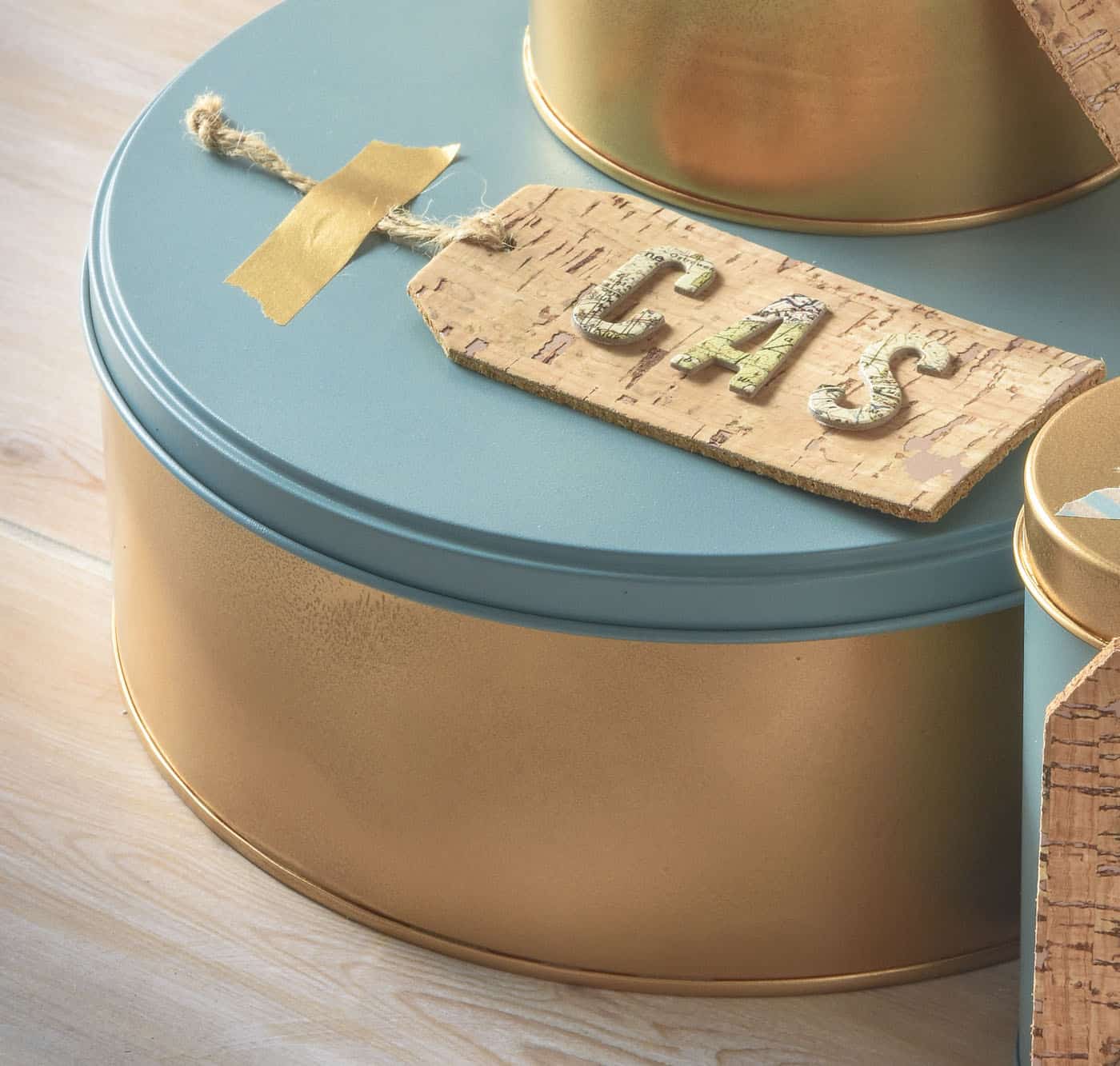 And it's hard to pick my favorite color combination. I really love using two different colors – one on the lid, one on the base.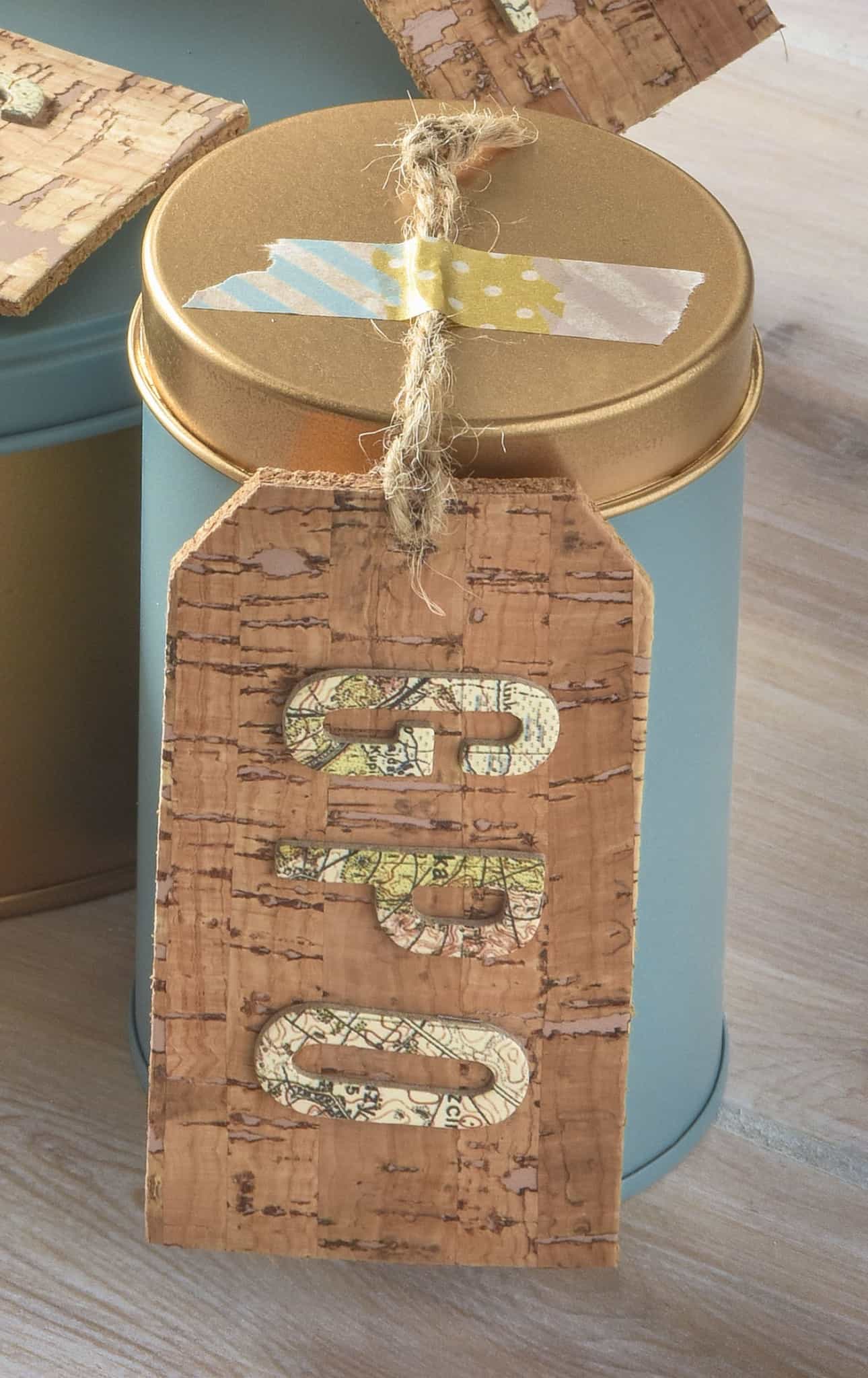 And the washi tape is always a nice addition.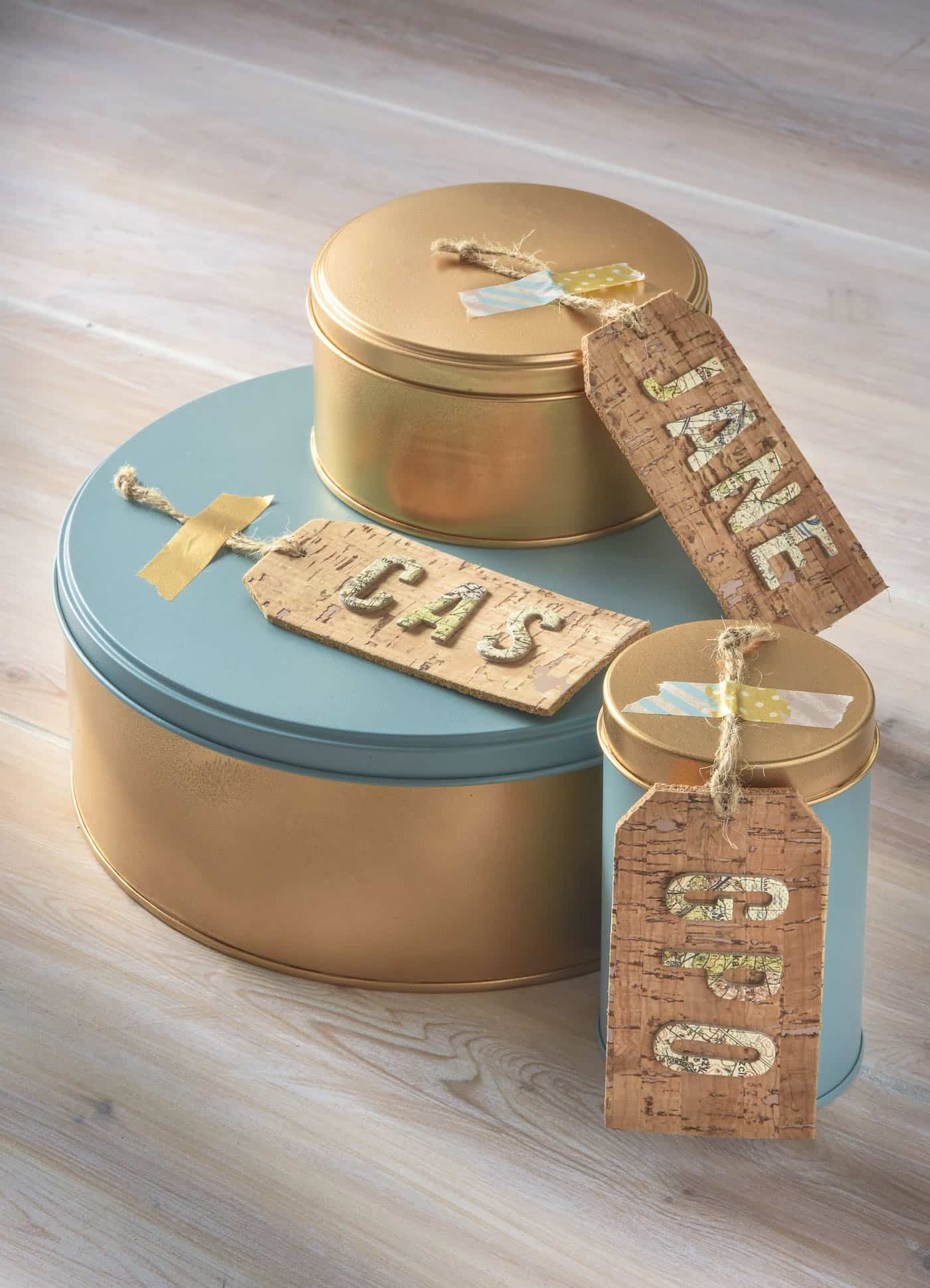 Yield: 3 tins
Recycle Cookie Tins
Learn how to recycle cookie tins from Christmas using a bit of spray paint! This is an easy idea for even a beginning crafter.
Total Time
1 hour
10 minutes
Materials
Christmas tins - any shape or size
Spray paint
Adhesive letters
Gift tags
Twine
Washi tape
Instructions
Wash the cookie tins using mild soap and water. Let dry.
Separate your lids and bases onto a work surface and spray paint them with various colors, letting dry between coats.
Label some cork tags with names or initials. Use adhesive letters.
Tape the tags to the top of the tins with washi tape to finish.
Notes
I used items I already had in my stash, making this project free. I encourage you to use what you already have on hand!
---
Have you ever re-done old holiday items like cookie tins? I'd love to hear about it in the comments! I'd also love for you to check out these other projects: