Have you ever wanted to make a Christmas tree skirt? It's easier than you think. These 25 ideas are pretty and easy – you'll have a tree skirt in no time!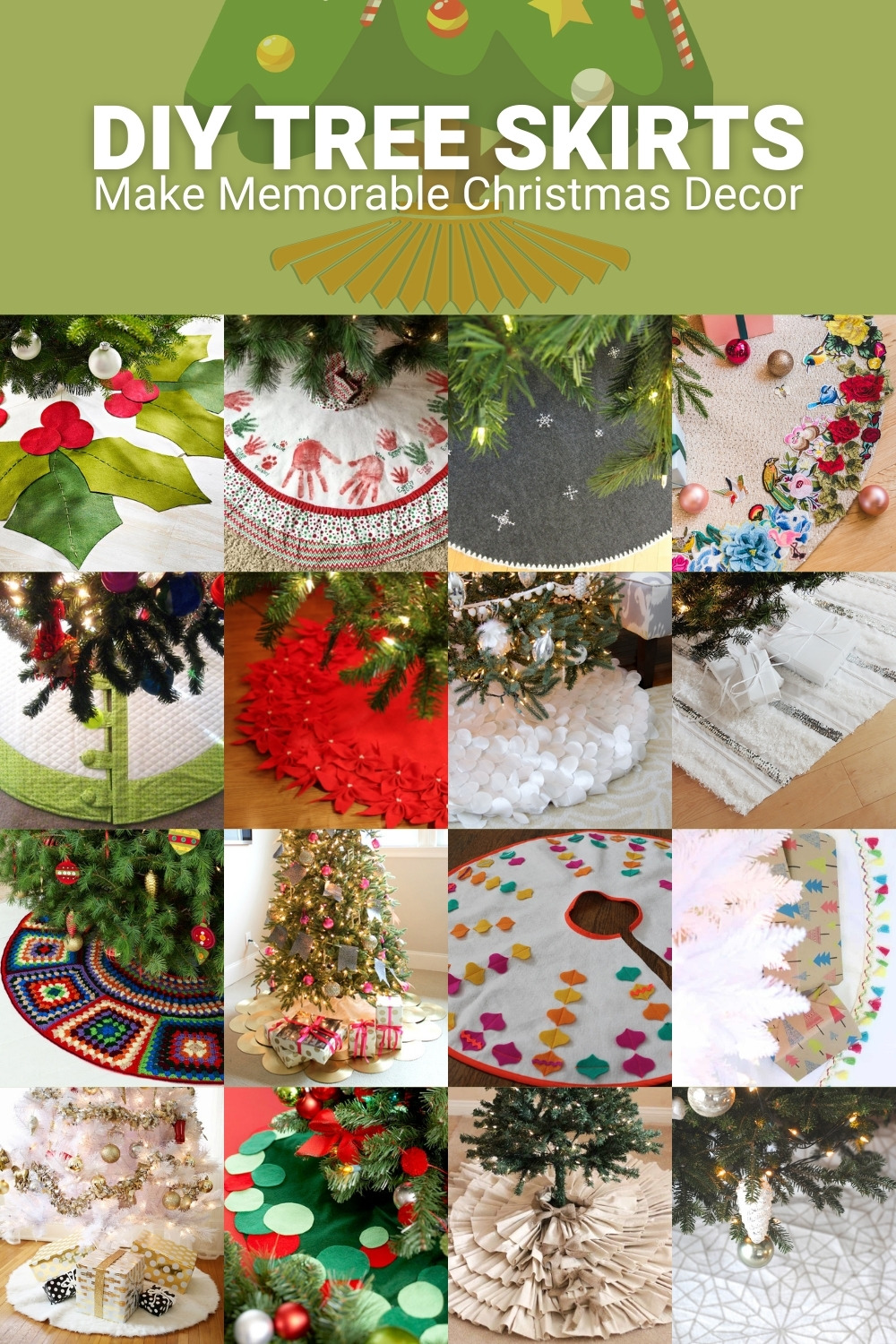 If you've made your own tree skirt, I bow to you. It's something that I would like to do one day! Here's the great thing – I recently realized that I can make a Christmas tree skirt if I want to.
I was looking at some various tree skirt ideas with a friend (she is making her own this year) and I noticed that the cutest ones aren't that hard to make. Awesome! If you are like me and intimidated by the thought of making a tree skirt, don't be.
A lot of options out there are low or no-sew, and people have gotten really creative with how to put them together. I'm very impressed! Scroll down to see 25 ways to make a Christmas tree skirt.
DIY Christmas Tree Skirts
Get 25 DIY ways to make a festive Christmas tree skirt this year. You'll have the best dressed tree around!
If you use any of these ideas to make a Christmas tree skirt, let us know in the comments!